Time really flies and the weekend in Copenhagen is long gone. Nevertheless, it was a wonderful trip and I really enjoyed visiting this city for the first time, especially because it was in a company of my best friend Petar. Even though it was actually rather cold and windy, I really couldn't resist but to prepare for you a bit of interesting content.
From the beginning of last year, one of my resolutions was to visit the European cities that I've never been to. Ever since, I went to Valencia, Brussels, Berlin, Lisbon, Porto, and now it was a turn to go a bit more north and the first on the list was Copenhagen. I have heard the most amazing things about this Scandinavian city and I must say they were all true. Very polite people, cosy coffee shops, houses like from a cartoon, tasty food, and a lot of picturesque small streets. To be honest to you, two days were just about a right amount, even though another day or so would have been great too. We stayed in the Andersen Boutique Hotel about which I will write to you tomorrow.
About the look: most of the time I was walking around the city dressed like a bear (literally speaking!) as I am a very sensitive to cold. But then, when I woke up on Sunday, I figured I wanted to have some nice outfit looks in my new favourite coat with fur detail around the neck. Somehow it was worth the pain of freezing on the hands and I managed to go out like that to get a coffee to go before preparing the suitcase for taking off.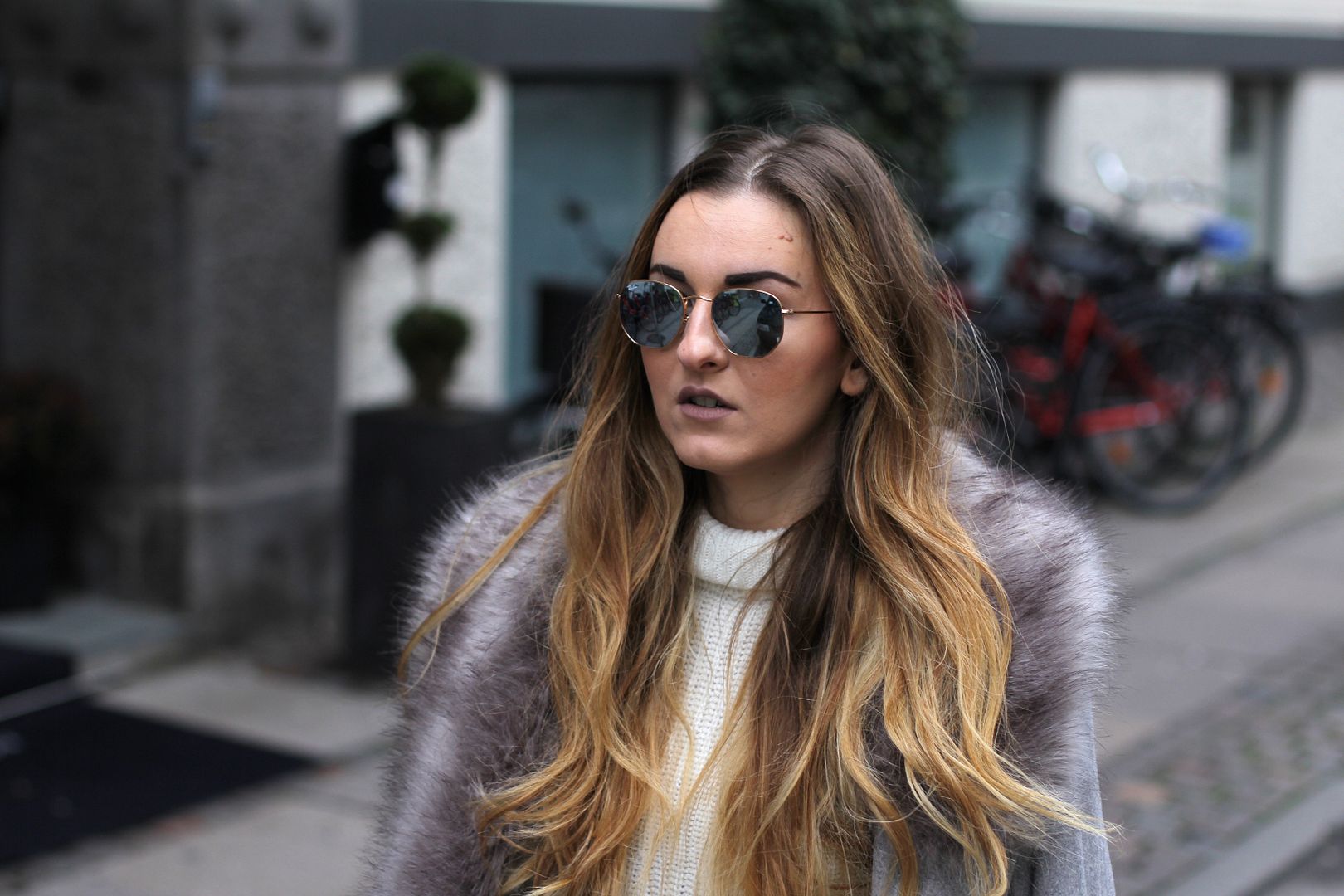 ---
Shop the look:

---
---
I was wearing:
Coach pochette
Burberry boots
---
Tags: andersen hotel, andersen hotel copenhagen, ASOS, berlin, brussels, copenhagen, dress, fashion blogger, faux fur, faux fur coat, madrid, moda, Natasa Blair, scandinavia, street style, travel
Trackback from your site.