We are already mid November, and I still haven't got a chance to make a post in the real autumn mood. I was scrolling through my blog the other day and there was definitely something missing, and I thought it was more than welcome to post something in the autumn leaves mood.
When I think about my life in Milan, I consider myself pretty lucky: I live in one of the most beautiful countries in the whole world and I can wake up in the morning I have that warm cup of cappuccino that makes my day start pretty awesome. On one side I am a very visual person so that's why the first reason is very important to me, and on the other I am a very morning person so that's why the second reason really makes me happy. What also makes this city so magical for me is that every season has its perks. I know, someone would think now that I am saying crazy things, that it is raining a lot (which is true!), but isn't it want makes it so special? I love when in autumn I can feel that season is really taking over, I love when in spring it is sunny already from the beginning of April. At the end of the day, it is all in the perspective of your eye, so just the positive attitude can make everything great even on the grey days.
About the look: what I love about autumn fashion is the fact that everything is all about the layering. Well at least in my case. In this case, a faux fur Atos Lombardini vest and the ruffle white shirt was my mood of the day. I felt totally like a bear in some moments, but it felt great to be warm and cosy.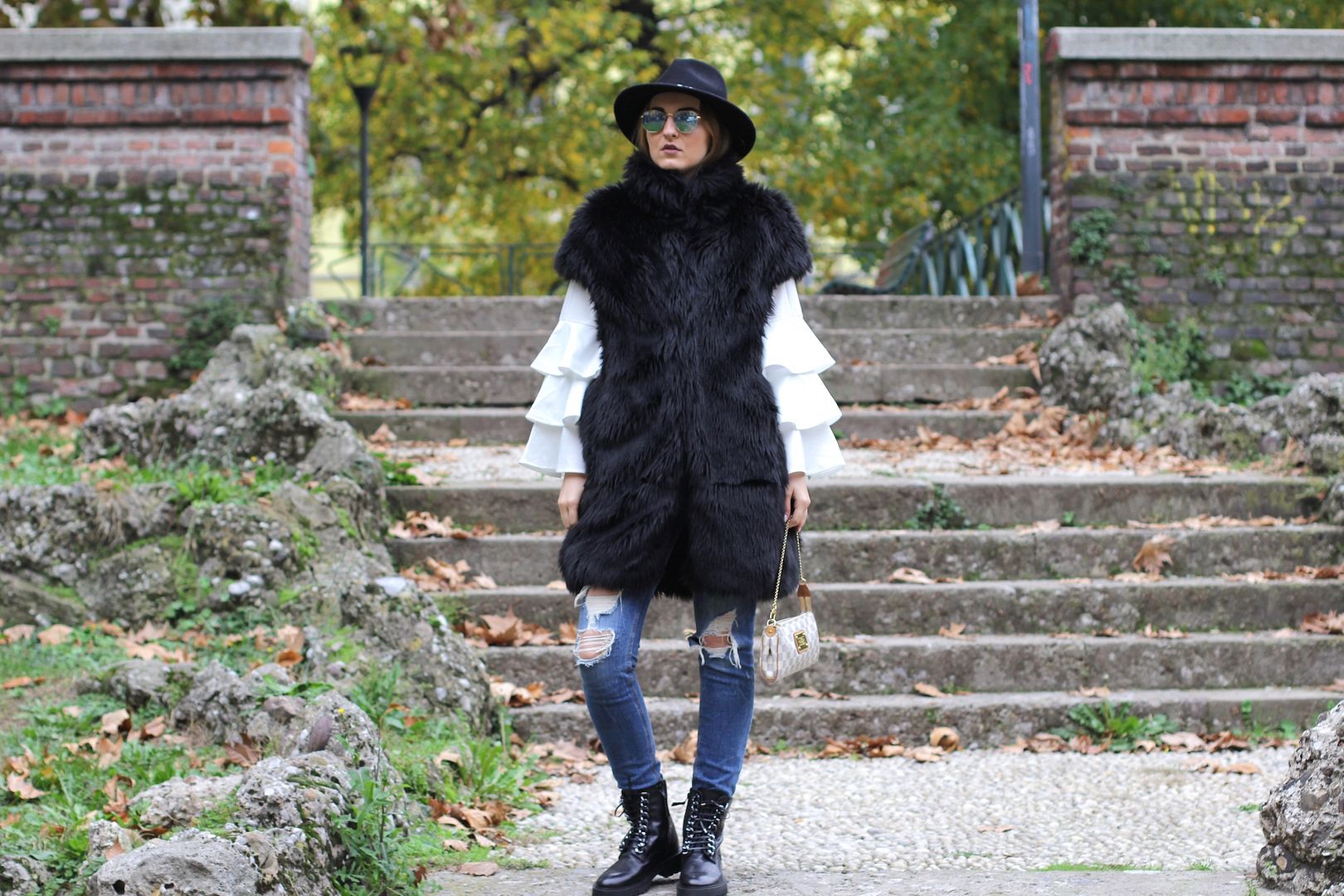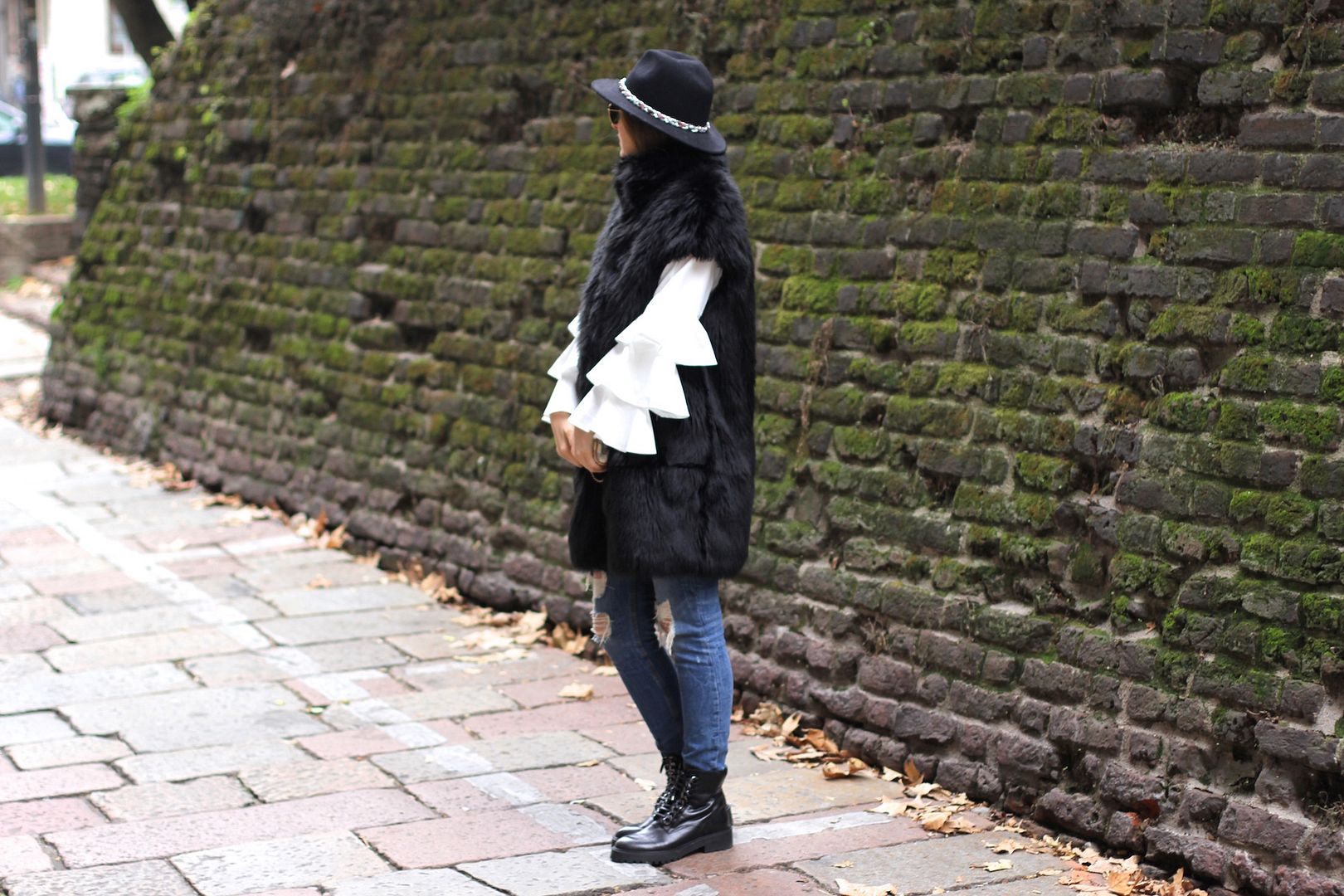 ---
Shop the look:

---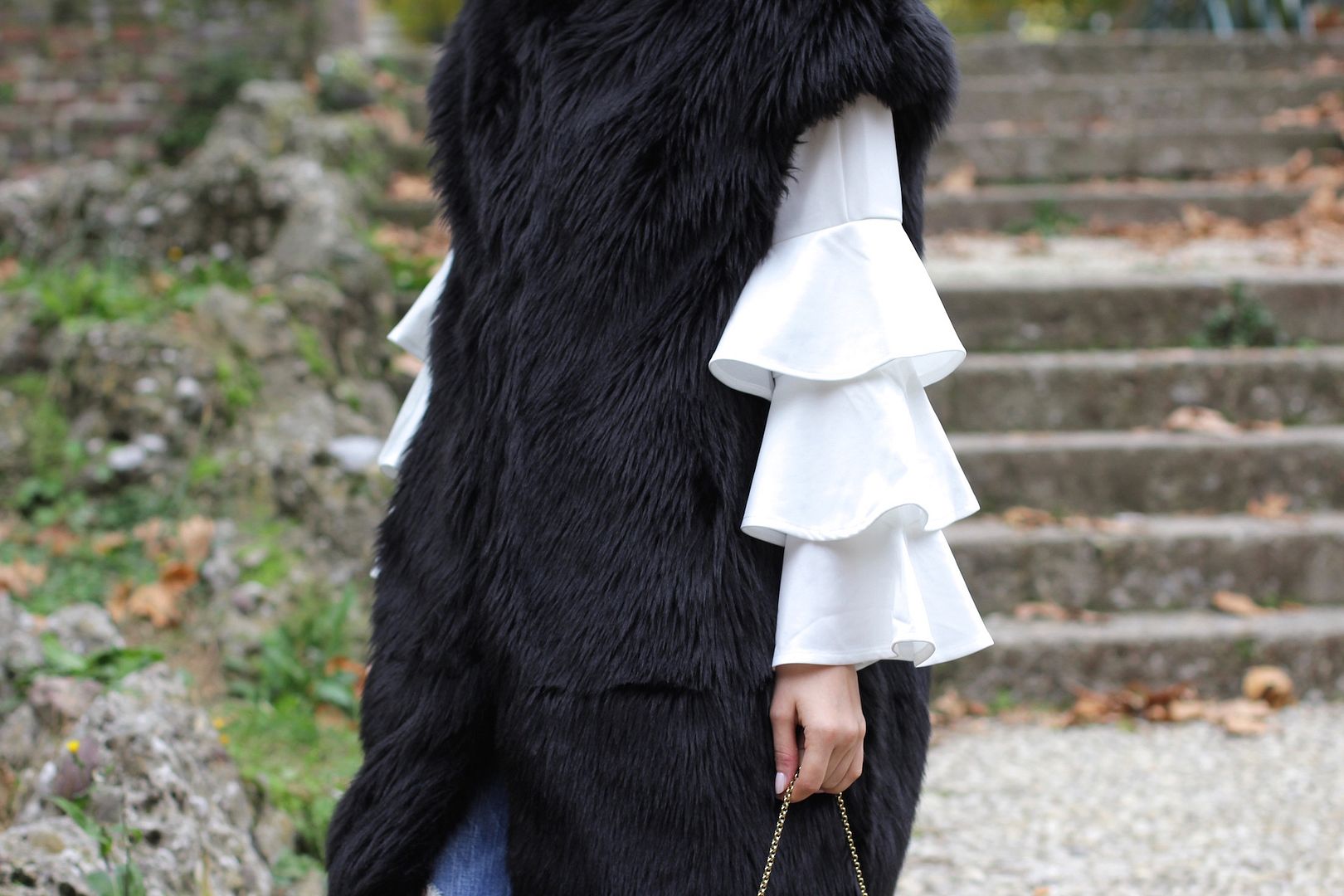 ---
I was wearing:
Atos Lombardini vest (similar here)
Zara shoes (similar here)
Zara hat (similar here)
---