When the rain comes to Milan, there is actually not much to do but to actually accept the fact that the autumn has arrived and just try to fight it with a smile. In my case, I am always positive and look things from the bright side and find this as opportunity to make some different photos and change the mood of the content.
This weekend I was happy to have my friends by my side and we will be together for 6 days. Even though I am used to being alone most of the time, I am always very happy when I have someone from home coming to visit me as then home feels much closer. Then I can finally someone my two homes, have some fun in Milan but with the ones that are from where I come from. We took a lot of pictures, laughed, ate dozens of pizzas and crepes, and hanged out until late in the night. Actually, I can't believe those days are actually almost over!
I am already thinking about my upcoming plans, and actually it will be anything but boring: I will be spending a day in Rome next week, then a three-day visit to Munich is awaiting with my dear Petar Milano, after which I will be going to London for some days. Before the New Year's Eve I will be going home for 10 days for sure, as I really need to rest and relax before the craziness in January starts. Even though fashion weeks start in February, there are a lot of preparations that need to be done in advance.
About the look: in Milan in these days you never know what would be the most suitable to wear. It is raining all the time, it's a fact, but you never know which temperature you will find once you go outside. I figured to make the grey day and dark look a bit fresh with the multicolour bomber with some cute details on the back. A very beautiful Christian Louboutin handbag is there to make the look more interesting and definitely lightens up with this grey colour.
---
Shop the look:

---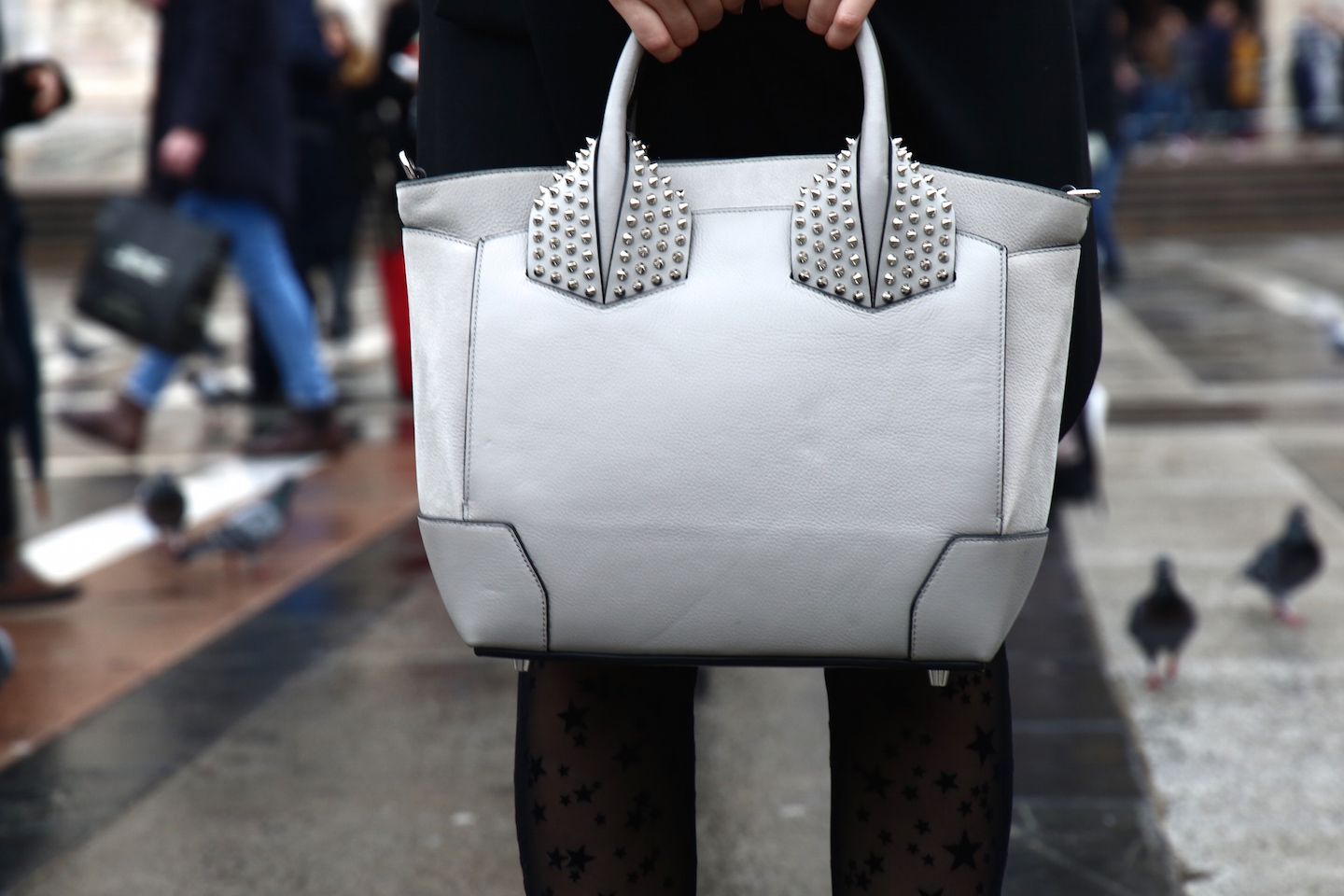 ---
I was wearing:
Zara skirt
Zara boots (similar here)
Zara hat
---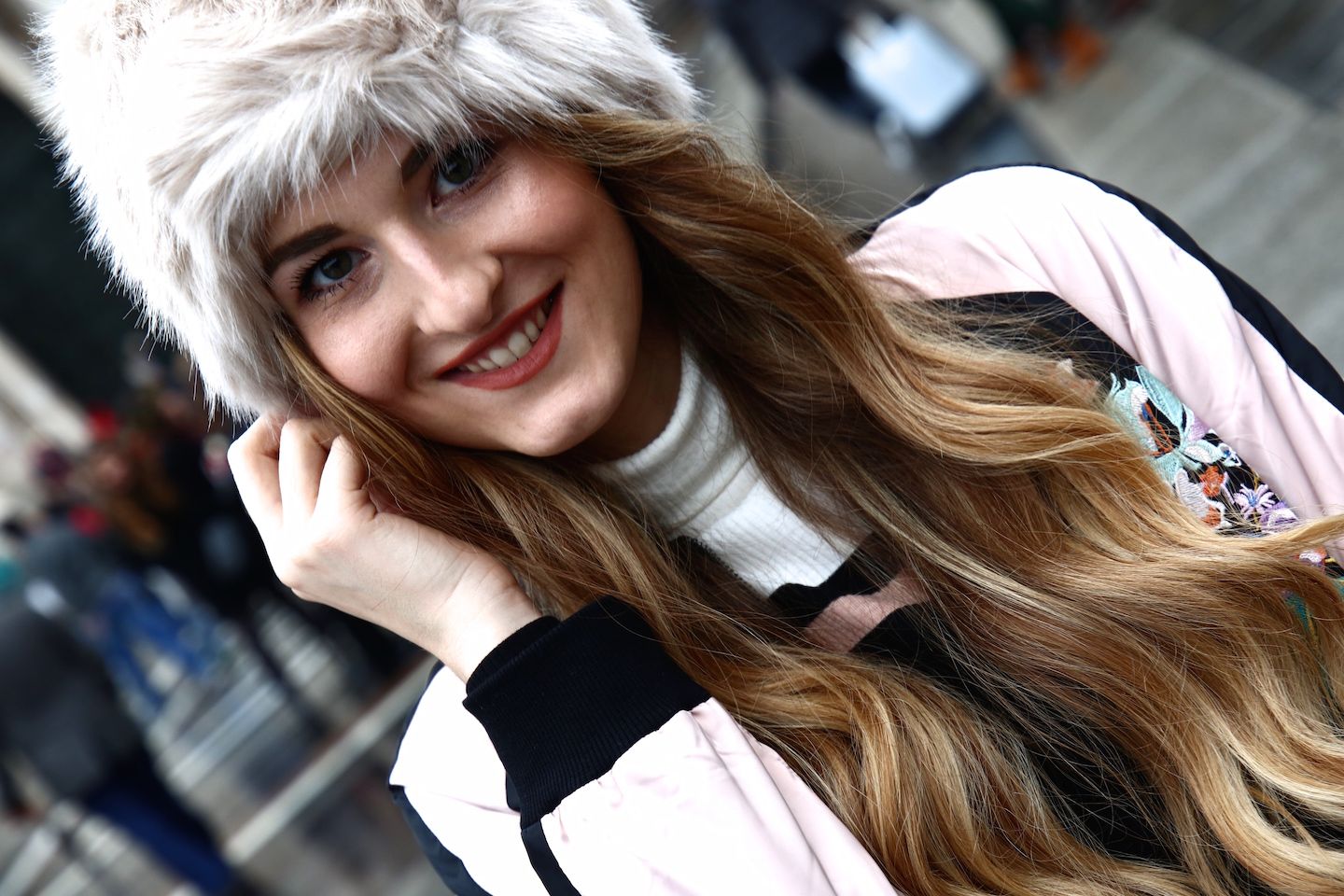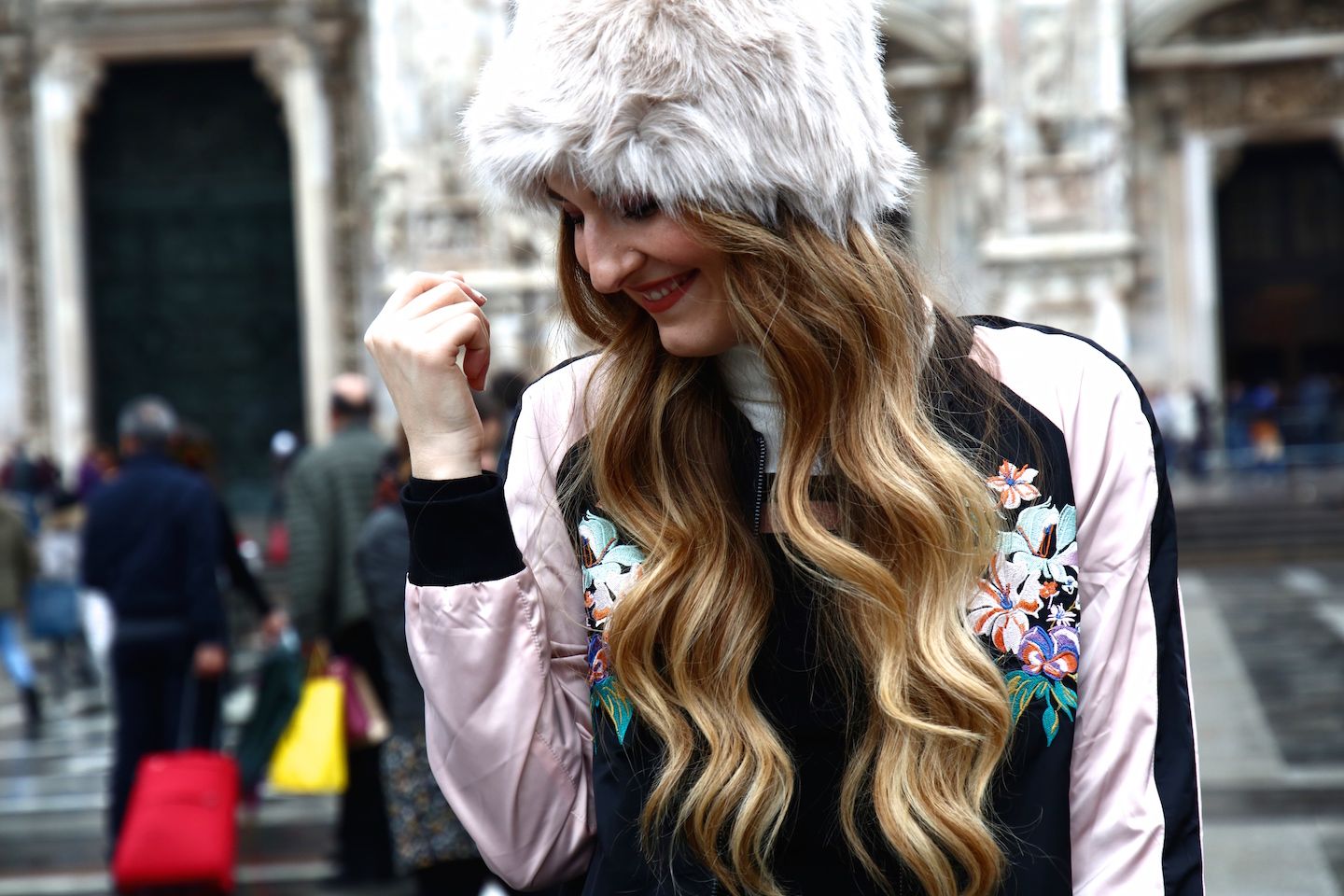 Tags: duomo, friends, happy days, home, Milano, moda, munich, Natasa Blair, natasa vukobratovic, petar milano, street style, travel