The first stop of this incredible summer travels was hotel The Ritz Carlton Istanbul. The whole summer was such an amazing experience and I have visited so many beautiful places. I would like to talk to you about the one that we started with, which would be the wonderful city of Istanbul. It was my first time there and I was so excited to explore the city even just for a little bit because it was our pit stop for only two days.
Located in the Bosphorus in the upscale Dolmabahce district, Ritz Carlton Istanbul offered us so many advantages. First of all, we enjoyed the wonderful dinner at the Atelier Real Food restaurant, with the view of the Bosphorus. We also had the chance to enjoy the swimming pool at the terrace, that helped us relax after an exhausting day. Last but not least, the buffet breakfast with so many specialties that I like was amazing!
Our Front Bosphorus View Room was perfect for the two days we stayed. The decor and design was neoclassical decor, all in the Turkish inspired style. We also had an extra space in the room, which is always more than welcoming as we bring so much luggage so we need enough space to fir everything. What I liked the most, of course, was the view that we had over the city. That is especially my favourite thing in the morning and realise how lucky I am to wake up with something like that.
When we were leaving this beautiful city I felt sad for not staying bit longer. Istanbul is so amazing, full of history and possibilities, but I guess there will remain something to see the next time. Especially now when we have found a perfect place to stay and enjoy the city even more! I can't wait to be back! 🙂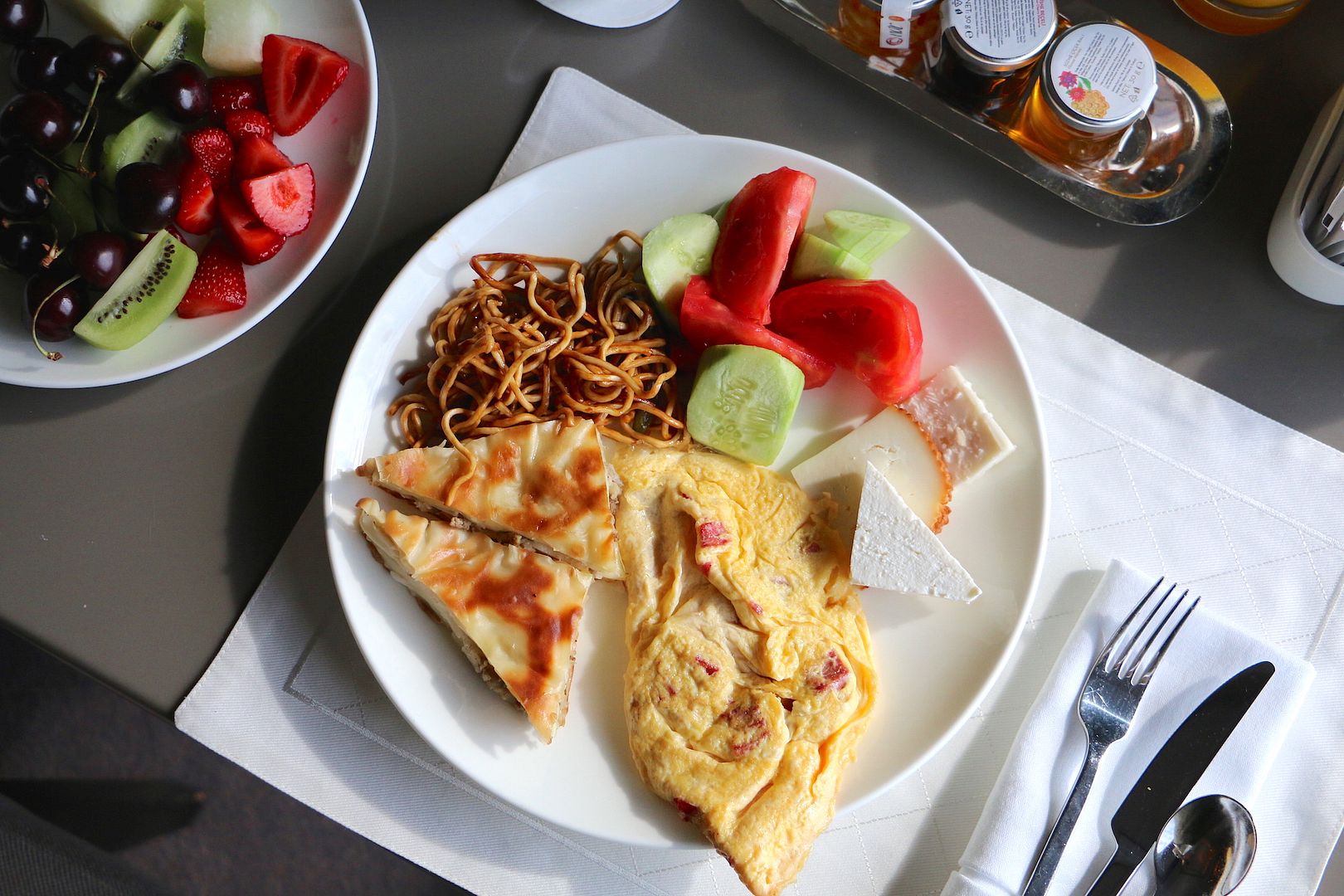 Tags: bosphorus, fashion, fashion blogger, istanbul, modni blog, Natasa Blair, natasa vukobratovic, ritz carlton, ritz carlton istanbul, style, travel, turkey
Trackback from your site.