Since I have started blogging on a more serious level I have started travelling much more, so my relax time that I have every once in a while has become much more important for me. For example, I have spent two weeks in New York, after which I had a couple of days to relax, so I had to use them well before taking off for a road trip in Italy.
But when talking about this relax time, it is not that I just like to sit at home and do nothing. This time includes many activities that I find good for me. This time includes sipping coffees in the morning with my mum, having my best friend gossip session for hours, cooling off a bit from taking pictures, but on the other side, that is also the period when I have to catch up with my behind work, emails, photo editing, organising the upcoming period. I know it might sound weird, but I actually enjoy those things as much as I enjoy watching Gossip Girl or Castle episodes. I think that is one of the reasons why I have chosen this profession, I actually enjoy every second of it!
Besides this, when I am in this mood, I always have to have something comfy to wear, and in this period I am not getting out of this Boux Avenue chemise and robe set that are totally tender as the nightwear, but then again also as a day or evening wear. This website is actually one of my newest discoveries and I adore what they offer, mostly lingerie, swimwear and nightwear. Which ever you choose for your next summer holiday, comfy evening with friends or even an afternoon walk you won't make a mistake!
For this occasion, you can have a 20% store discount with the code MDSB20, so do not wait any moment longer – hop on to their online store and find yourself a great swimsuit, pyjamas or lingerie. 🙂
——————————————————————————————————————————————————————————————————–
Da quando ho fatto il blogging il mio lavoro ho iniziato a viaggiare molto di più. Per questa ragione il periodo di riposo per me e' diventato molto più importante che prima. Per esempio, ho passato due settimane a New York, dopo di che sono tornata a casa per un paio di giorni. Volevo usarli bene per riprendermi prima di partire per il viaggio per Italia.
Ma parlando di questo tempo di riposo, non e' che i siedo e faccio nulla per giorni. Questo periodo per me vuol dire un sacco di cose. Da una parte mi piace passare tanto tempo con mia mamma, vedermi con la mia amica migliore molto più spesso, ma dal altra parte, al solito devo anche rifare tante cose che sono rimaste indietro per il blog, rispondere alle email, organizzare il periodo che arriva etc. Lo so che sembrerà strano ma a me comunque piace fare tutto questo, anzi, me la godo tantissimo! Magari anche questo e' una delle ragioni per quali blogging e' diventato il mio lavoro.
A parte questo, quando sono in questo umore, devo avere sempre qualcosa di comodo per mettere, ed in questo periodo sono completamente presa dal completino Boux Avenue che potete vedere qui. Il loro sito e' uno delle mie scoperte più recenti, la maggior parte lingerie, moda mare e pigiami.
Infatti, sono felice di dirvi che avete anche la possibilità di fare lo shopping con uno sconto speciale di 20% con il codice MDSB20 quando fate lo shopping sul loro sito. Ci sono tantissime cose belle che possono essere vostre subito. 🙂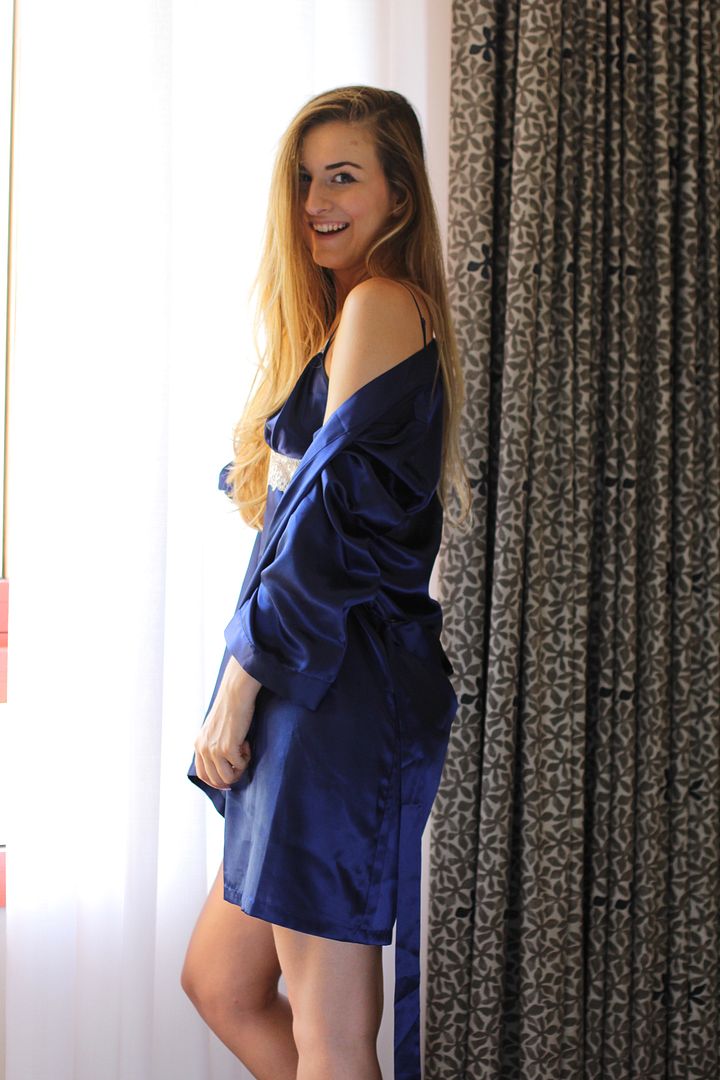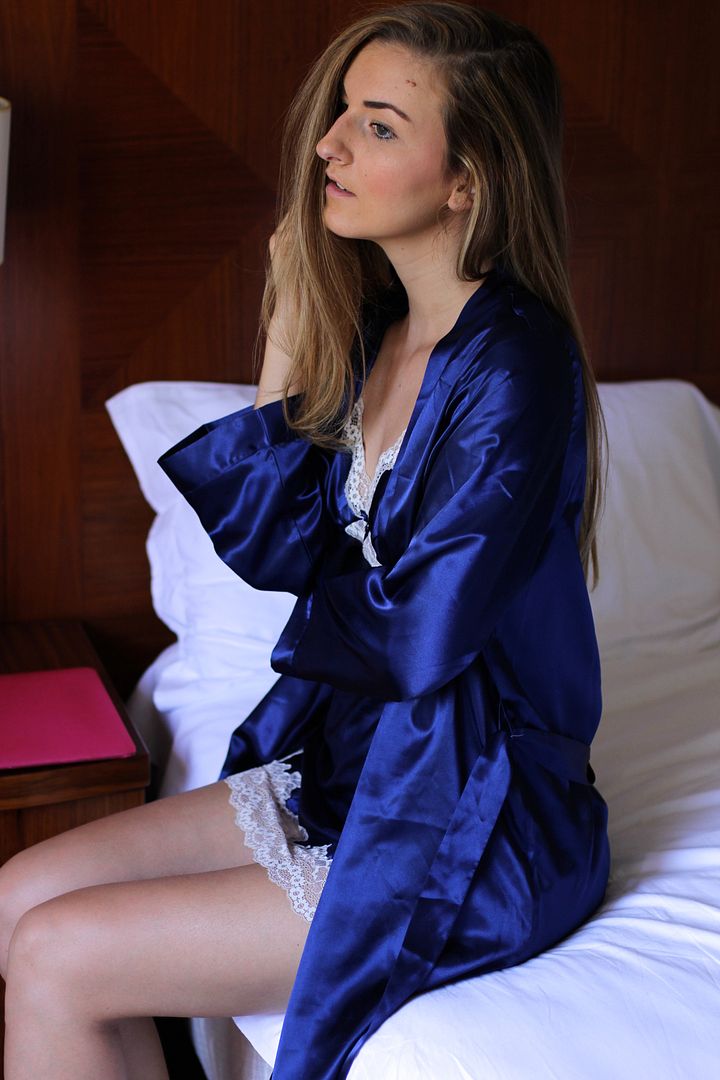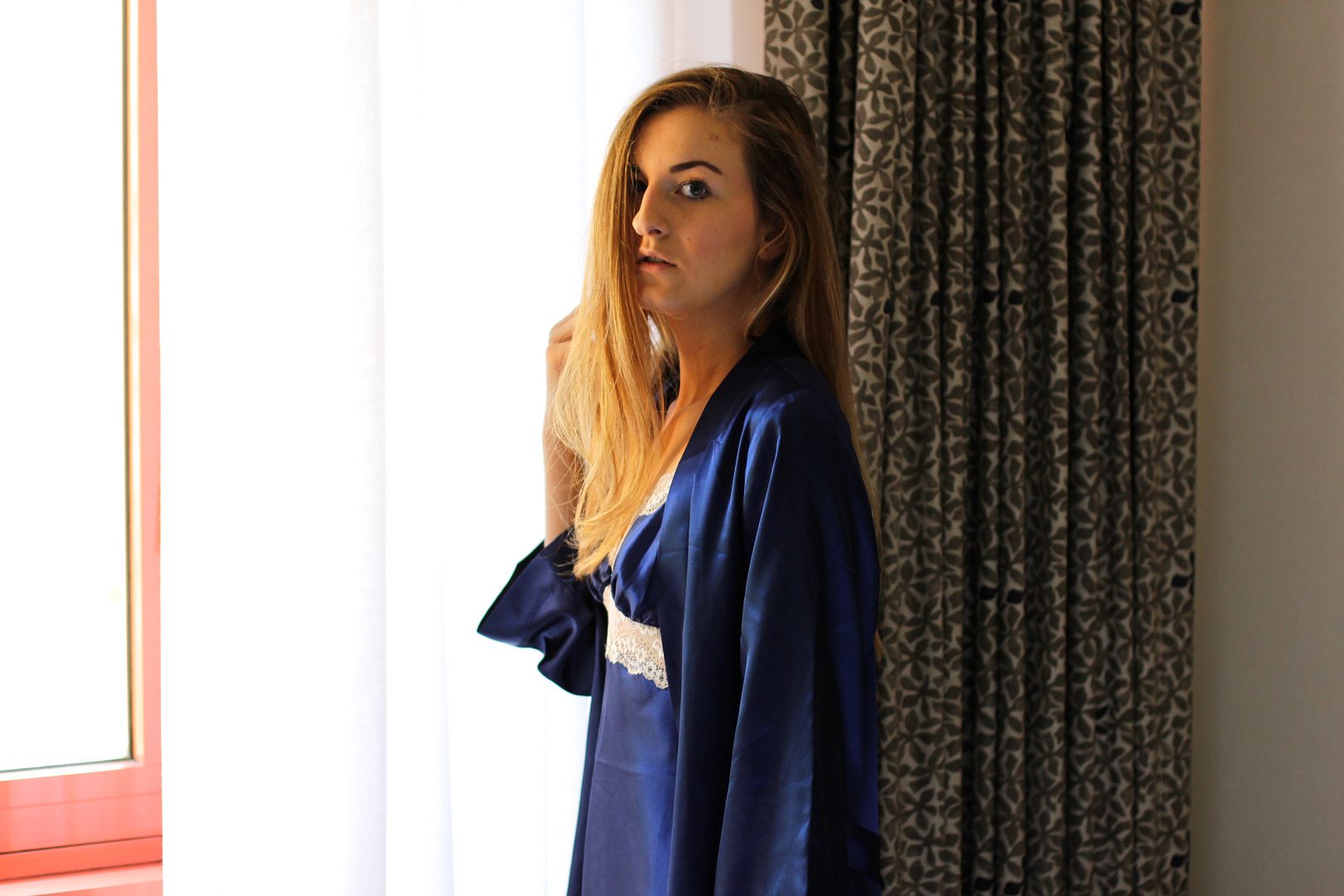 I was wearing:
Boux Avenue chemise and robe set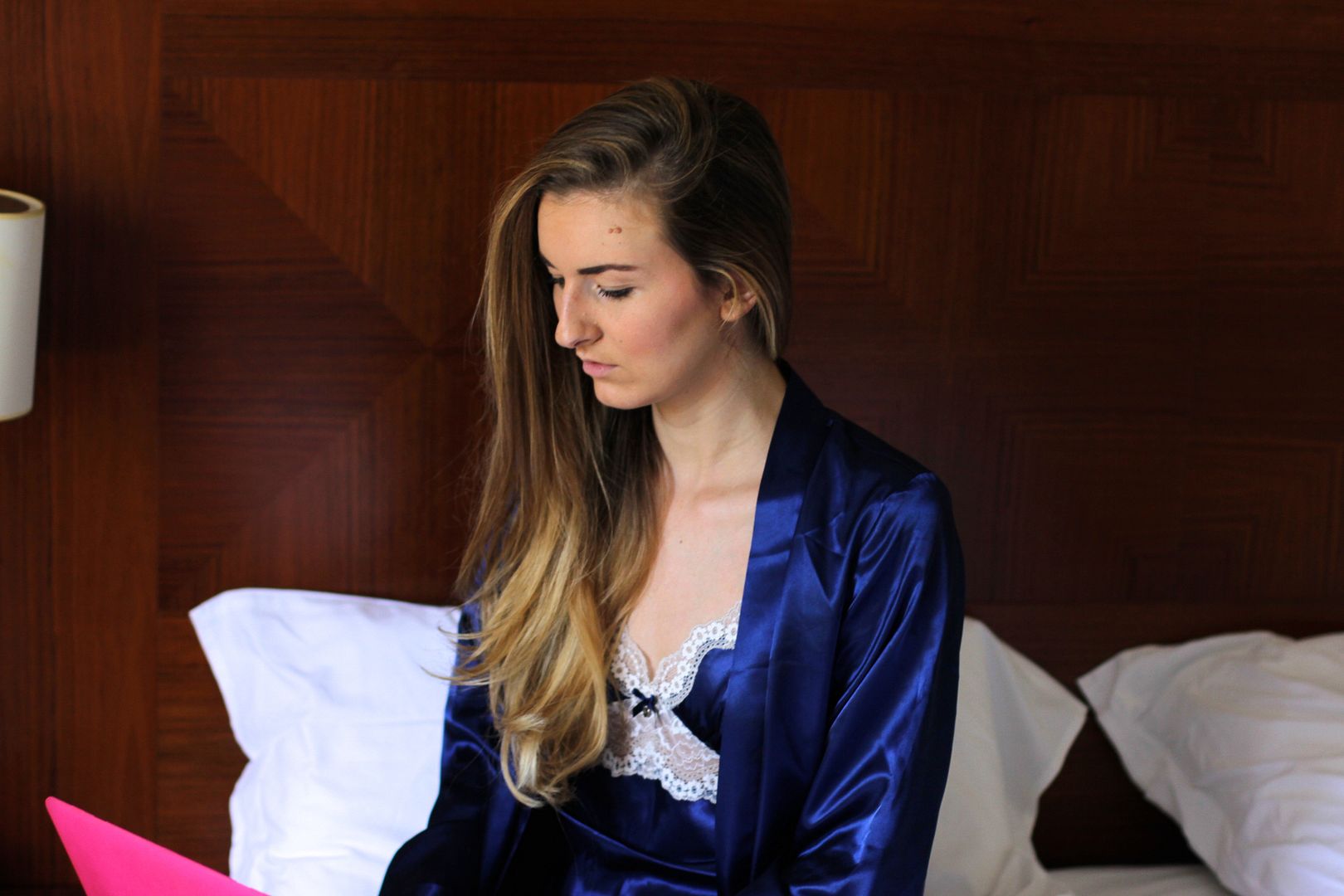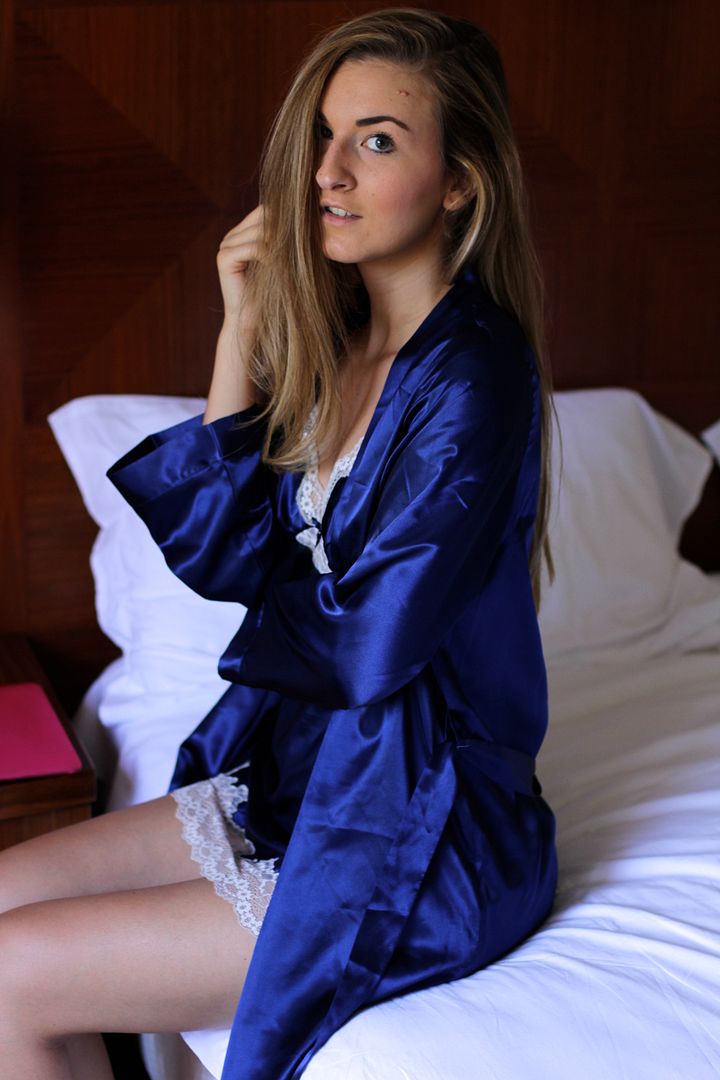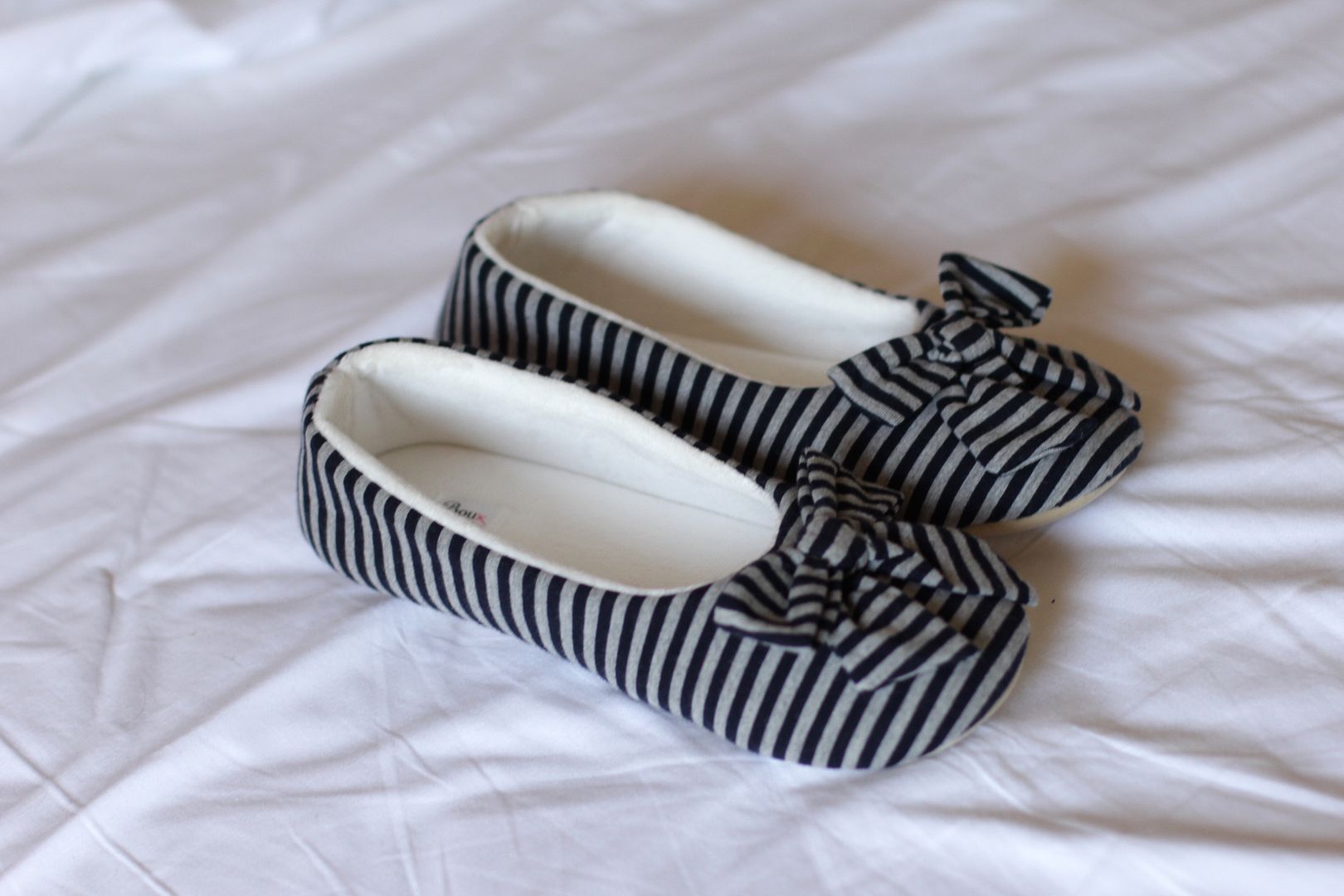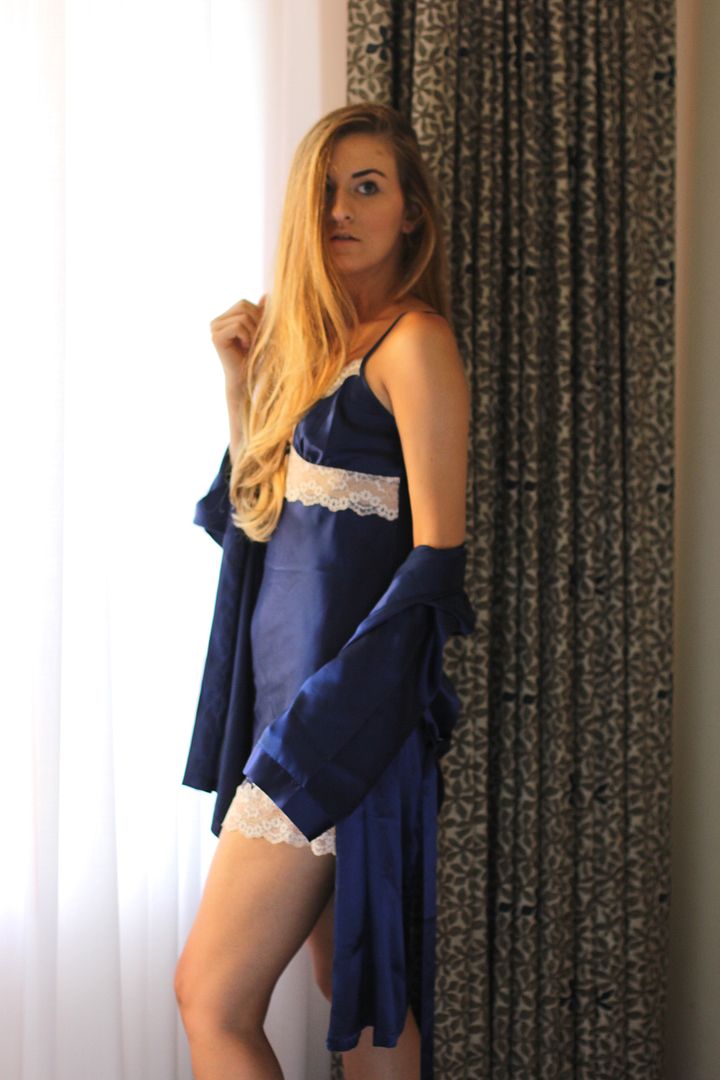 Tags: blogging, bout avenue, castle, chemise, fashion blogger, Gossip Girl, Italy, lingerie, Natasa Blair, natasa vukobratovic, New York, nightwear, robe, style, swimwear, travel
Trackback from your site.