My second look during Milan Fashion Week was this pleat metallic skirt and I decided to take some lovely photos in front of Duomo. Even though Milan has been my home for the past seven years or so, I haven't taken many pictures for the blog particularly in front of Duomo. Now I think I will do it more often as there are many nice angles that can capture a good moment, plus lately my favourite thing has become to get up at 7AM and use the moment when there is no one and take some pictures.
This was actually my second look of the day, I changed for the afternoon session of the presentations and events, and I was going to the Furla presentation and Hogan dinner party. I always enjoy going to the Furla presentation as theirs Metropolis bags have been my favourite ones for a long time. Now I am not wearing them anymore as much as I used to, but I still enjoy going through some old photos and seeing how they actually represented me in some period of my blogger life. Later on, Petar and me went to the Hogan dinner party, where we met a lot of our fellow bloggers and friends. I was actually really tired so I didn't manage to stay for a very long time but I really enjoyed the evening as fashion week is a great moment to get together with everyone from the industry.
About the look: As I already wrote, and you can also see from the photos, I opted for this Zara skirt, that is actually pretty much popular this season. I have seen so many girls around wearing it. Sometimes I am not very keen on midi skirts, but this one is very particular so it can look pretty awesome. I combined it with knitted sweater and my favourite Gucci shoes of the season.
---
Shop the look:

---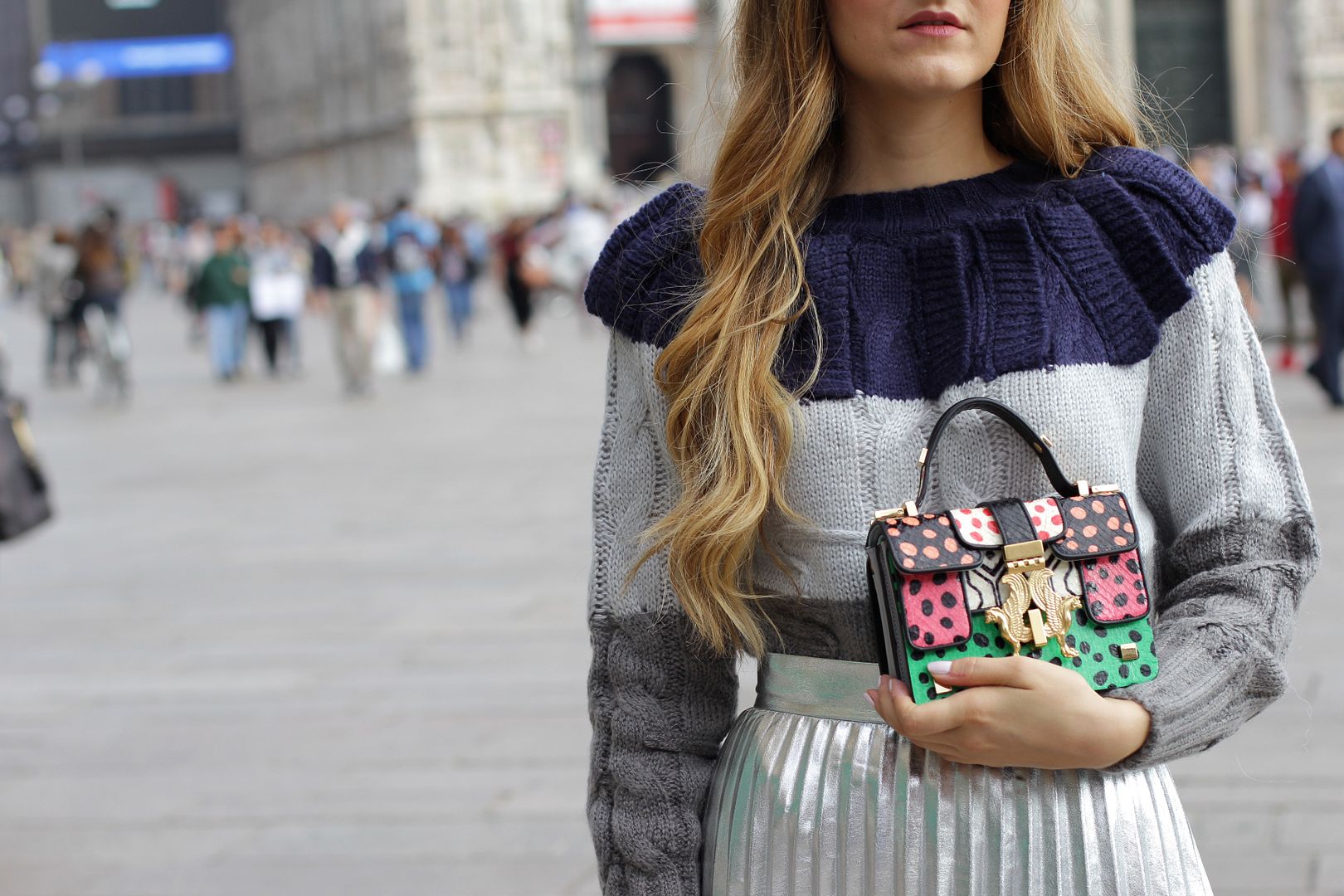 ---
I was wearing:
Zara skirt (similar here)
Giancarlo Petriglia bag
---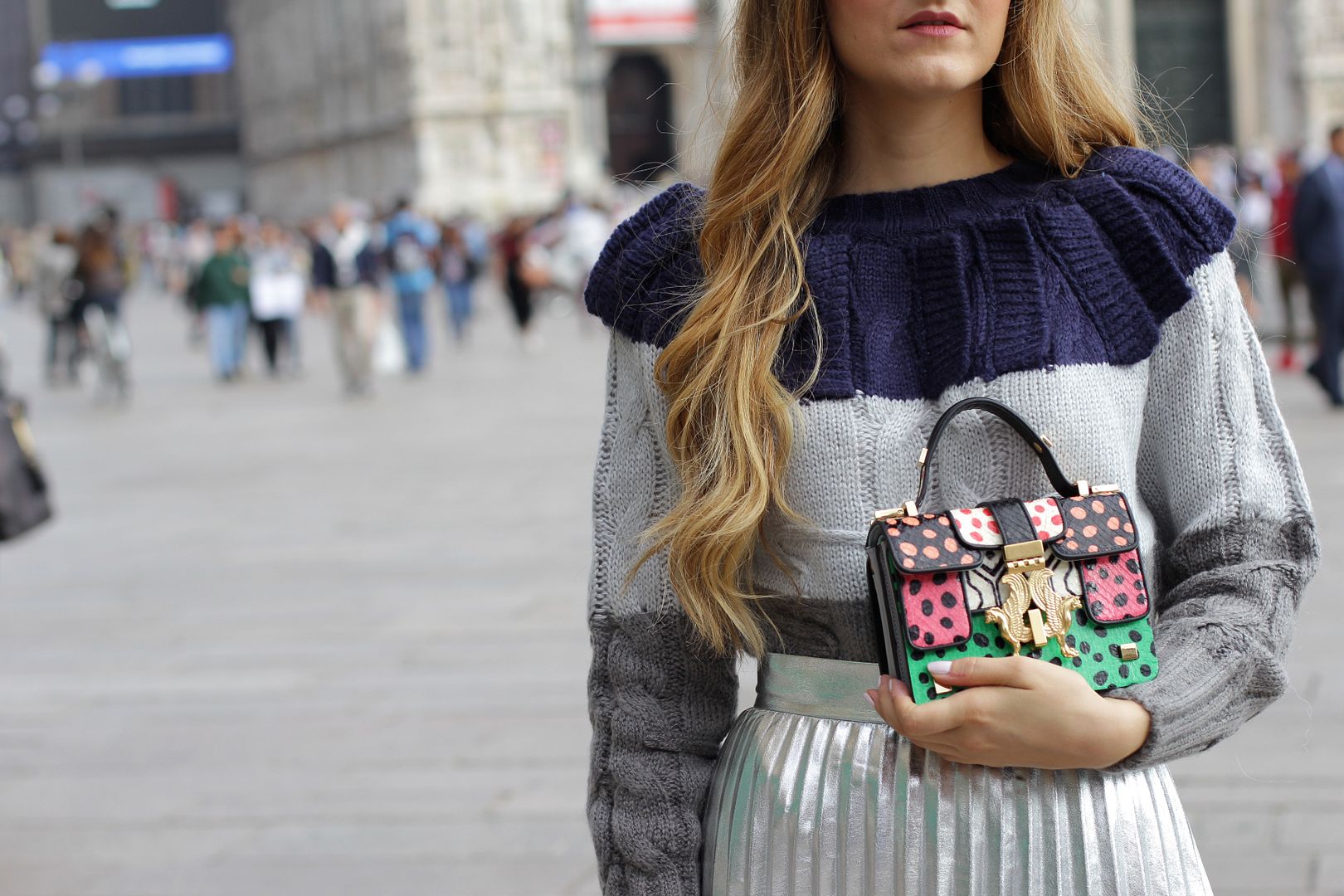 Trackback from your site.