Today I will tell you more about my morning makeup routine. I have never been a person that puts a lot of makeup on a daily basis, but I always try hard to make my skin look fresh, clean and naturally toned. Many people asked me to write about the products that I use so I will try to sum it up here, and how I get that natural daily look. I will also write the suggestions of other products that I found good.
Ever since I was small I never had any particular skin problem – no acnes, rashes, or any other type of issue that is problematic during the adolescent age. Nevertheless, my skin is normal/dry type so I always had to pay attention at the types of cremes I was using as not all of them were the right fit. I had the period when I was trying out many of them: Lancome, Clinique, to name a few. They were not bad, don't get me wrong, but I noticed that my skin didn't quite "accept" any of them, it started becoming even more dry, so I had to continue changing. After some time, I decided to try out some more economically acceptable products and bought the Kiko hydrating day creme. To be honest to you, this was some years ago and I haven't changed it ever since! it is very good, light for the skin, and hydrating enough. I even use it during the night. The one I am using is Hydra Pro Day Global Moisturising Cream SPF 15. So, the first thing in the morning, after waking my face with the baby soap, I put a bit of this creme so the make-up that I will be putting after that will be more equally dispersed.
After the face creme, I do not move straightforward to the foundation, but I rather first put Maybelline The Eraser Eye Concealer for the bags under my eyes. These are usually not very seeable however my skin tone is very pale so I have to cover it up on a regular basis. This one was recommended to me by my friend and I have to say I am quite satisfied as it is also a bit liquid and it spreads quite easily.
I have changed many foundations in the spam of many years, and currently I am using the Burberry Cashmere flawless soft-mate foundation Number 11. In order to disperse it more equally, I firstly put the foundation all over my face with a finger and then diffuse it with a precision make-up blender. The other foundation that I found very good (and that I used before) is Diego Dalla Palma Foundation (this one had much darker tones so I prefer it in the summer period). After this, in order to cover all the imperfections, I add a bit of L'oreal True Match Powder. This one helps me blend and improves the skin texture.
In order to accentuate the face contours, I use the Make Up Forever Bronzer. I love this one as it is not too strong and dark (as I've mentioned before, I am quite pale so I always have to be more careful), but on the other side it is quite compact and resistible. After this I add a bit of blush on the top of my cheeks, and the one I am currently using is Burberry Peony Blush No.4. This one suits my skin perfectly, and sometimes it gives me the "Snowhite" effect as I call it, since it is very pink and light. In order to make the look more complete, I absolutely never forget to add a bit of highlighter, and the one I am currently using is the Elizabeth Arden Sunset Bronze Prismatic Highlighter.
---
Foundation products I use:

---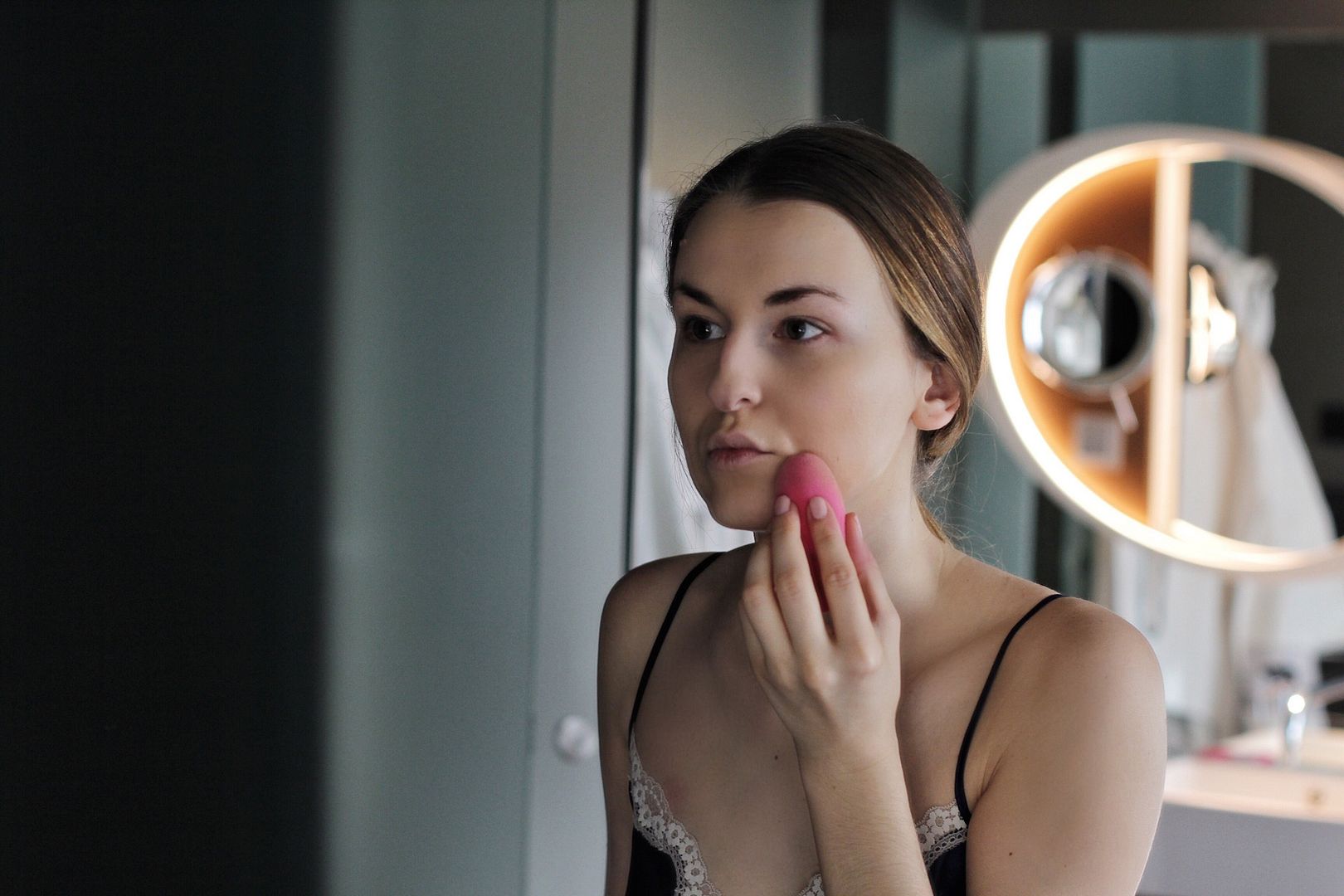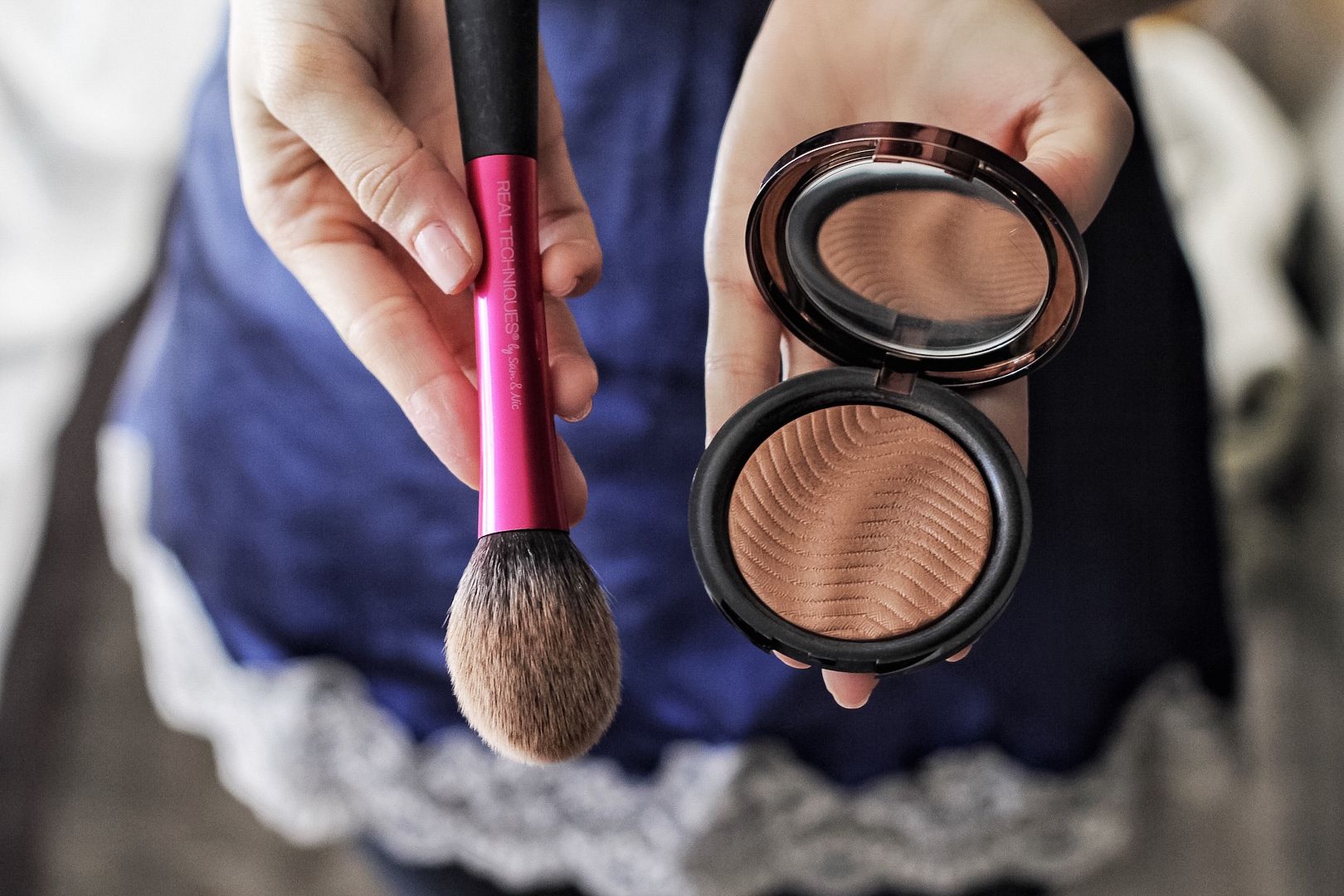 My eyebrows have never been the strongest point and ever since I have started using make-up I always had to use a pencil to fill a bit the outer part. Throughout the years I have changed many styles of eyebrows, from very thin to a bit thicker, and also the variation of tones. I have found my balance now and even though I tend to change the products every once in a while. For now I am satisfied with the Benefit Goof Proof Brow Pencil or Benefit Ka-Brow Eyebrow Cream Gel.
While I was in New York last year I discovered Kevyn Aycoin beauty products and those were one of the best I had in a while. I am lucky to still have the Kevyn Aucoin The Essential Volume Mascara that is lasting for so much time now. I will also leave you here the link of the Kevyn Aucoin Neo Bronzer that was an awesome thing to try out, however it got broken in the suitcase in one of my numerous travels, so now I cannot wait to go to the States again and get it.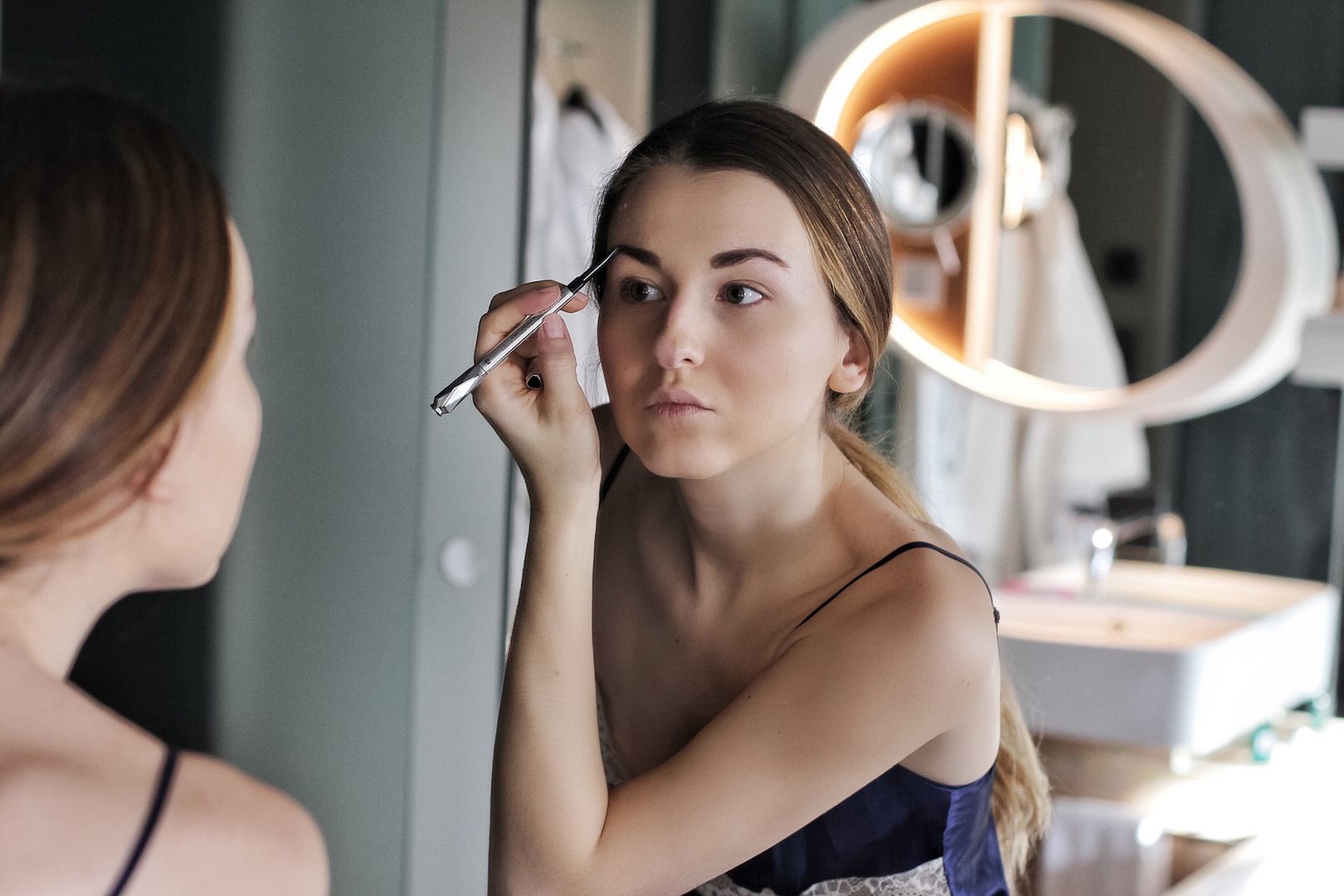 ---
Other products I like:

---
Besides that bronzer, here above you can find also some other products that I like, for example the Kevyn Aucoin Matte Lip Colour Lipstick that I used here for the final total look, Flesh Tone Lip Pencil, Burberry Complete Eye Palette, etc. As you might notice here I didn't use any eyeshadows, eyeliners, etc but as I have mentioned I really love the most natural look during the day.
Tags: beauty post, bronzer, burberry, burberry beauty, diego della palma, fashion, fashion blogger, foundation, kevyn auction, makeup forever, maybelline, moda, morning makeup routine, Natasa Blair
Trackback from your site.