Since beginning of this year I have been in Paris for three times already, but today I wanted to talk to you about my stay at the Laz Hotel Urban Spa. This was the end of February/beginning of March, during Paris Fashion Week. This stay particularly stayed in a very nice memory for me for two reasons: I was there with my girl buddy Tesa, and also because it was during my birthday. We travel together every once in a while, and our next stay together will be in New York during Fashion Week in September.
Laz Hotel Urban Spa is a very cute, conceived in industrial style boutique hotel located in the Saint Lazare area of Paris. Like most of the hotels in this wonderful city, rooms overlook so many of the Parisian rooftops that make the stay even more authentic. They are also equipped with tables and chairs to make a coffee break or afternoon snack like an escape from the hectic Parisian city life. What I loved so much was a very rich breakfast, with so many croissants, cakes, fruits choice and coffee options.
Talking about the breakfast, I have to mention the bar of the LAZ hotel that welcomes its guests every day, for every moment of the day besides the breakfast: snack or aperitivo are also always on the menu. Wide selection of alcohol and spirits, from surrounding regions of France that meet to accompany the delicious snacks at the bar.
What I didn't have time to try out during this time was a Spa and Swimming Pool are, however when it's fashion week with the hectic schedule it's always tight with time. Nevertheless, it is always good to have something left to try out if there is the opportunity once to come back here to this wonderful place.
(All the photos are taken from the official Laz Hotel Urban Spa Website).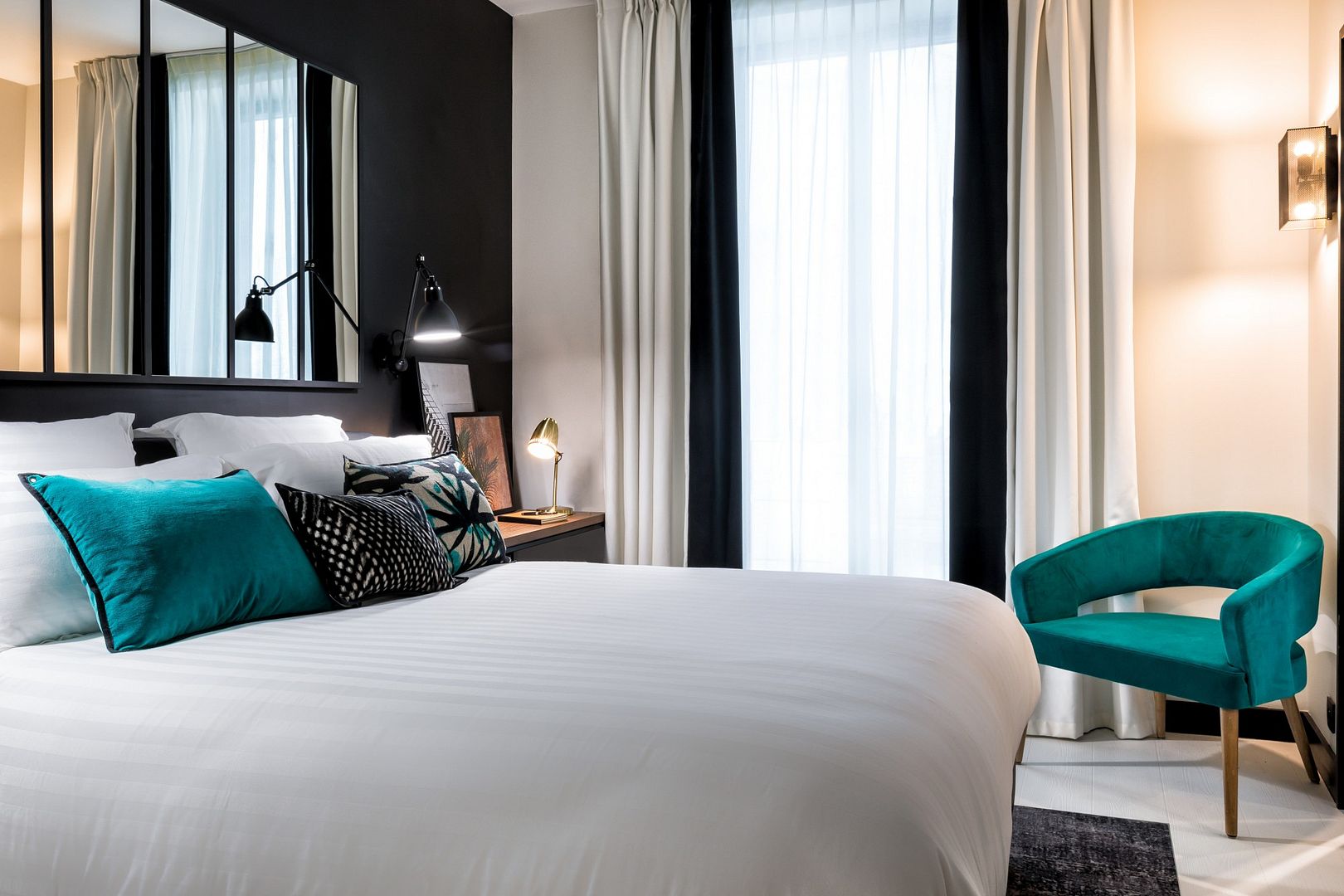 SaveSave
Trackback from your site.