I have learnt that in life all of the happy moments that we have actually depend solely on us. For example, yesterday I had the opportunity to assist my professor and one of the best professionals in Bocconi at the lecture, and we made a study case of my thesis. This was a really important for me as I really worked hard for it and once I stood in front of that class, thinking of I how I was those students three years ago, I realised that we all work for our success and what we want to achieve. In theory, I knew that already, but every time I feel it in practice it makes me feel so happy!
When I go to London, I enjoy the city more and more each time (I already told you, don't be surprised if it becomes my primary location in a few months!) and I find happiness in small things. Morning coffee in Starbucks, feeding the squirrels in Hyde Park, Light lunch in Farm Girl Caffe, uncountable rides in the red bus observing the city, etc. This also makes part of my work as I am always in a need to produce high quality content for my social media pages and blog. So, combining nice and useful is something that I wanted for years!
About the look: when I woke up that Saturday morning, I felt so inspired to combine some patterns but still remain simple. If you see better, the skirt with a very modest plaid pattern and polka dots stockings just went great, with my favourite over-the-knee boots. But the favourite part of this look is definitely my new Asos sweater with some very particular faux fur details on the sleeves. I am a very big fan of a grey colour and it is something I will definitely be wearing it very often!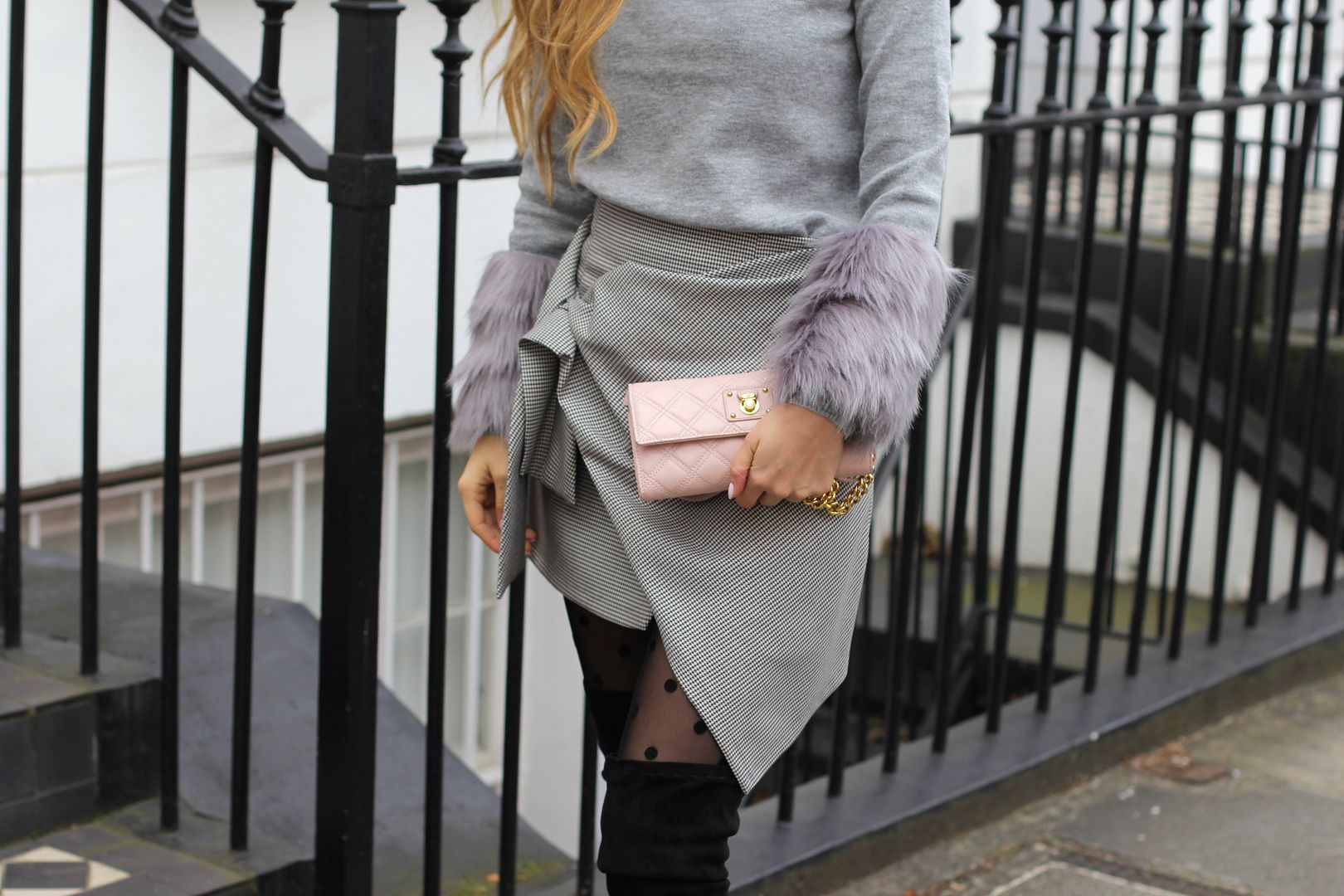 ---
Shop the look:

---
---
I was wearing:
Zara skirt
Marc Jacobs Clutch
---