Having a retrospective of the previous fashion month, I wanted to share with you the most recent fashion and trends: I will be telling you about my favourite shoes of the season. Actually the shoes of month September that I loved wearing during Fashion Weeks.
There are many looks and outfits that I have changed during fashion weeks, but these Gucci loafers remained my shoe choice for the most of the looks. In the previous seasons, Gucci has become a serious trend setter and there is not one person in the fashion world that doesn't have at least one item from its collections, no matter whether we are talking about shoes, bags, belts, sunglasses, etc. As a big lover of the pink powder colour, once I saw these shoes I was really tempted to buy them right away! Actually, to be honest to you, there was a moment when the golden ones were making my choice a bit more difficult but at the end I remained faithful to my main wish (which doesn't mean I will not get the other ones too!). No matter whether I wanted to wear a dress, jeans, midi skirt, or a jumpsuit, these Gucci beauties really were the perfect choice for everything. Well, except the rainy days in London, but that is just besides the point! Now, with the seasons changing, I have stored them safely in my wardrobe, just keeping them warm until the spring comes and they are ready again for the upcoming adventures.
Other two pair of shoes that were actually really important to me are the fabulous and timeless pieces signed by Christian Louboutin. I have become very fond of the Louboutin models in the past months and there are always some models that I like wearing in different occasions. Firstly, when cold weather comes, there is no excuse to have one pair or black heeled ankle boots in our shoe wardrobe, so my choice of those would be Louboutin studded red sole ankle boot in black colour. Perfect for the rain, cold and wintery weather, these boots are just what every woman needs in this season. On the other side, when we are already talking about the most famous shoes in the world, it would be unfair not to mention the model that every girl dreams about: So Kate Point Toe Leather Pumps, this time in a very particular green pattern that I call vertigo. I will not be lying to you, they are not the most comfortable shoes in the world, but they are definitely worth wearing and feeling like a princess!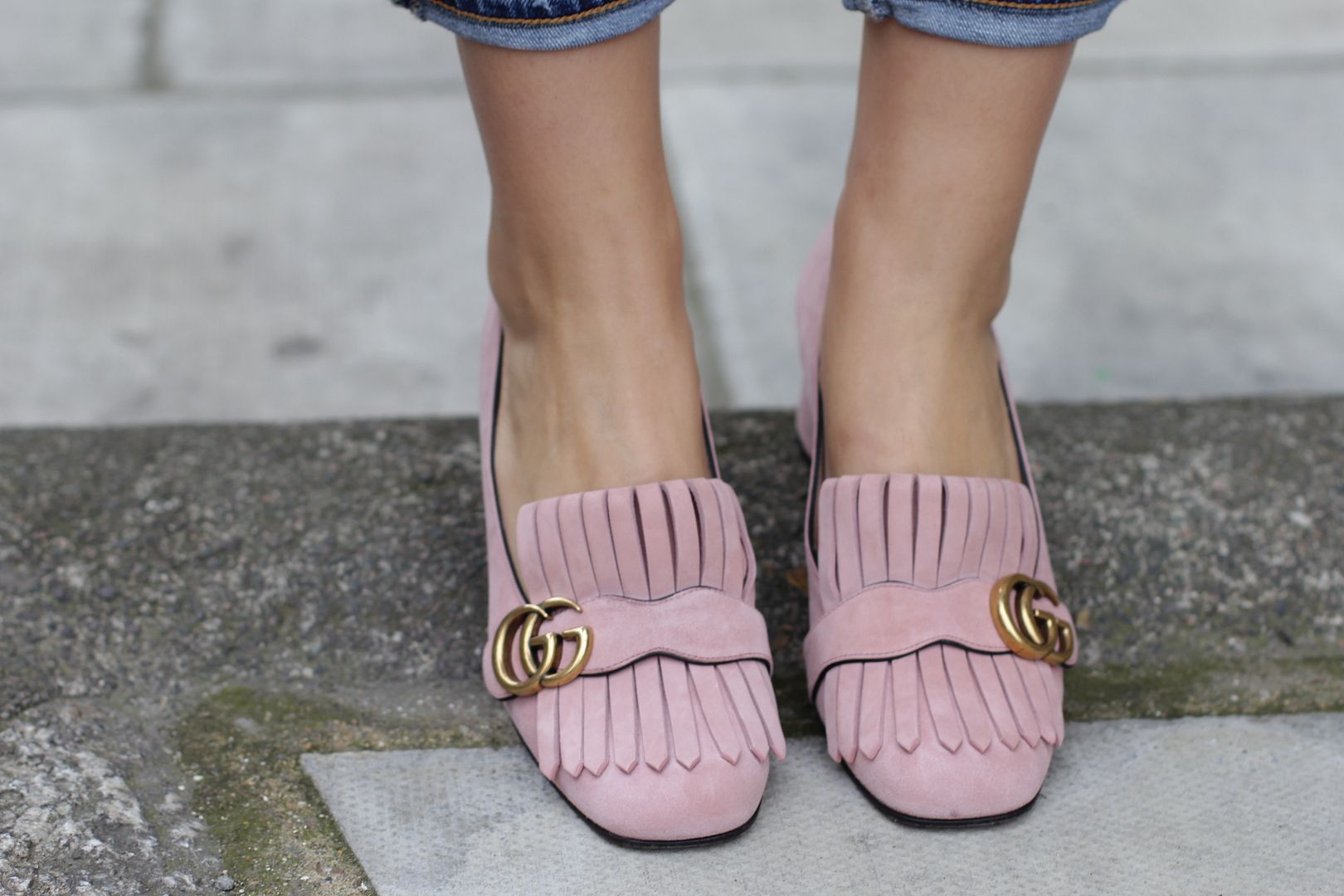 ---
Shoes choice:

---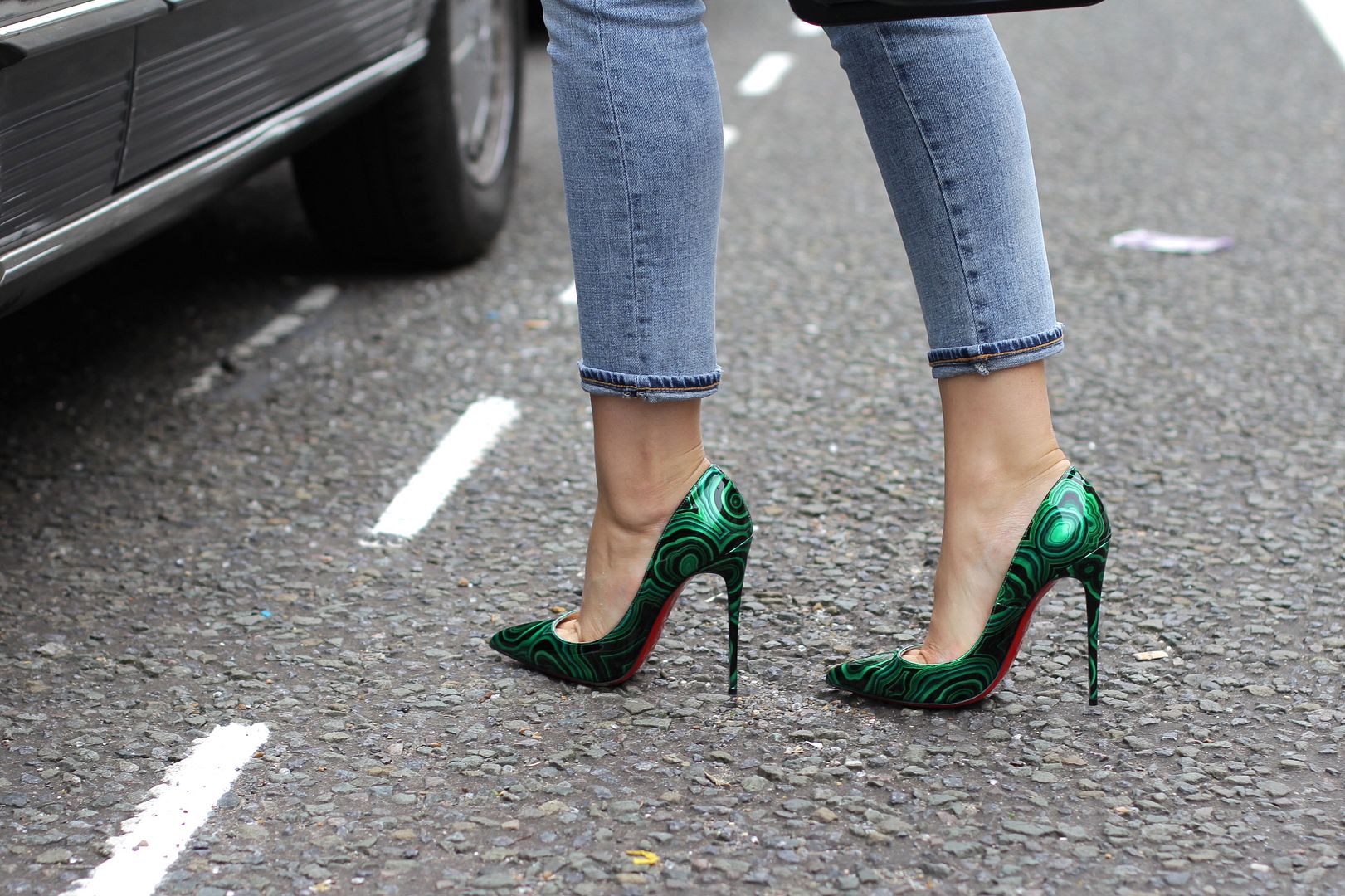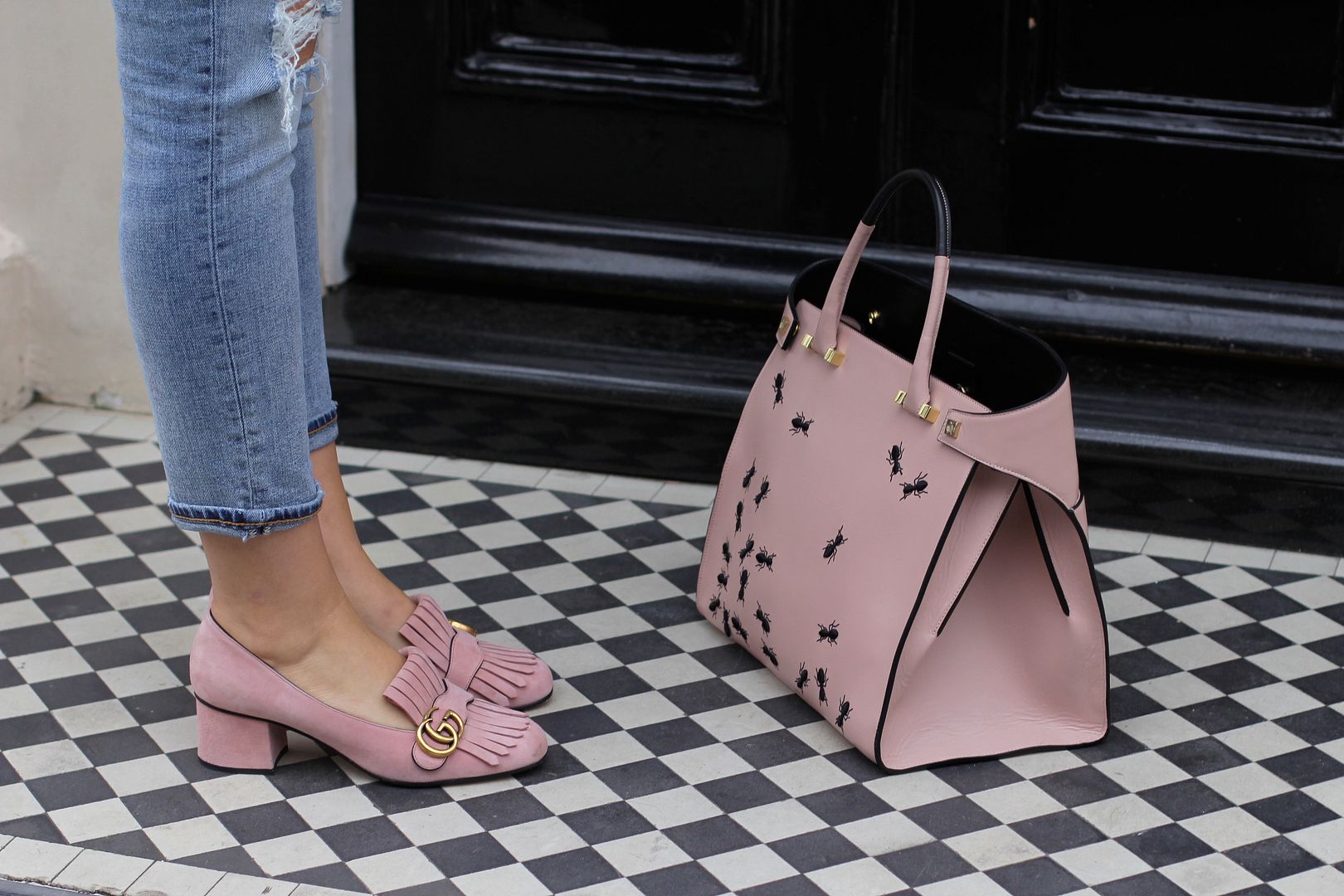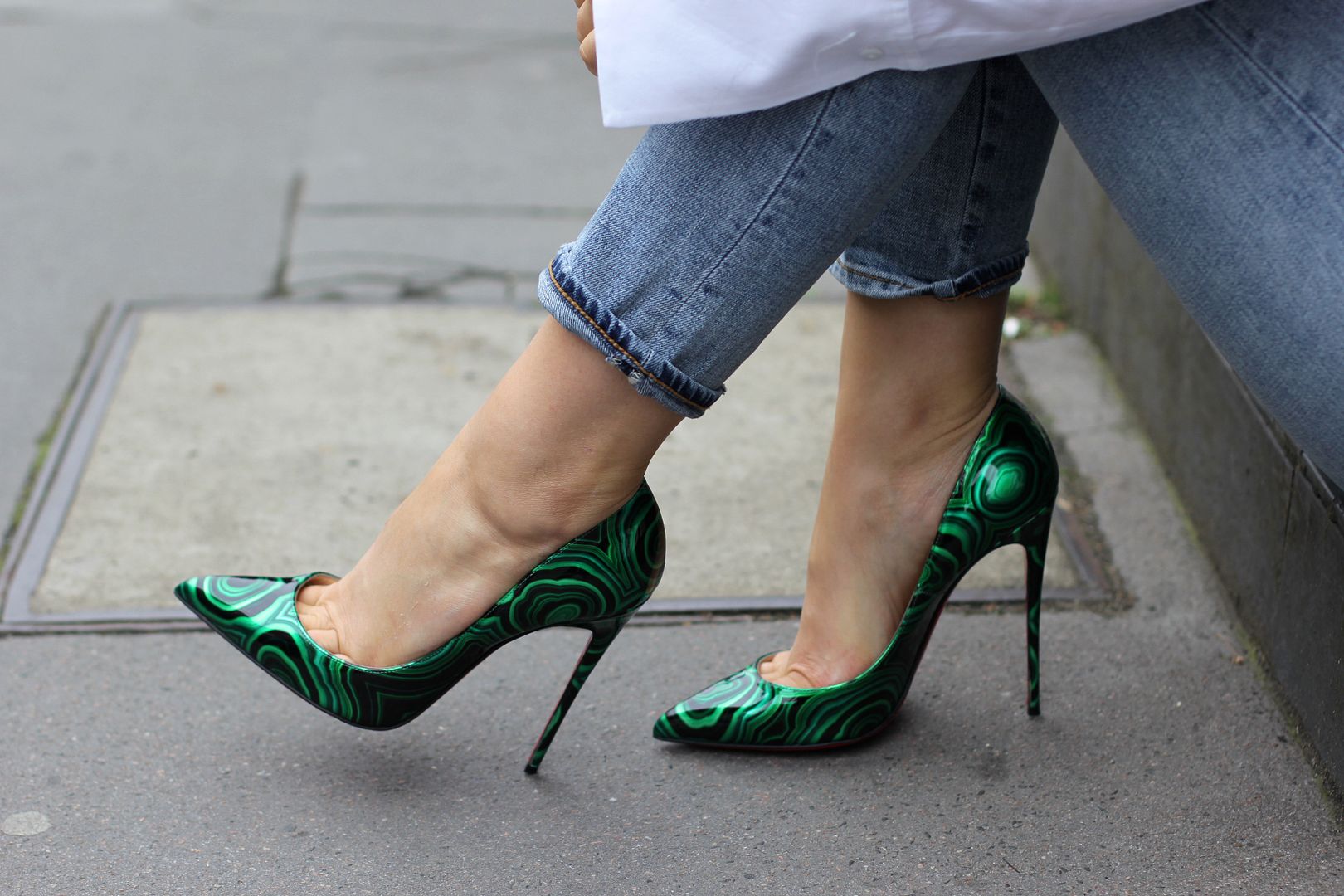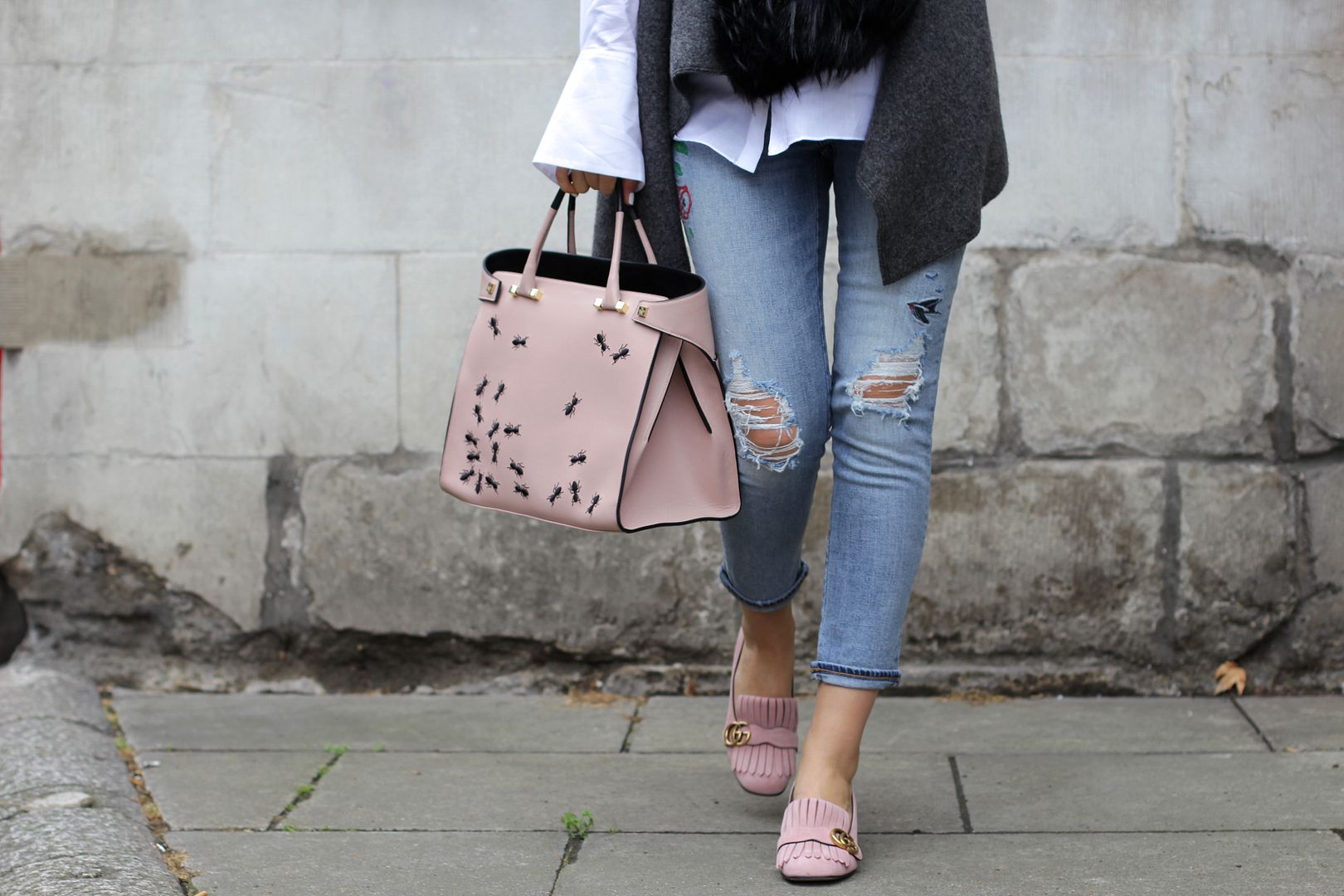 Tags: ankle boots, christian louboutin, fashion weeks, gucci loafers, gucci shoes, gucci trend, london, Milano, Natasa Blair, pumps, red soles
Trackback from your site.