Like I told you yesterday, for the weekend I went a bit more further away from Italy and spent an evening and morning in the very-so-cute city Colmar, that is on the boarders with Germany and Switzerland. When you arrive there, you would think that is just an ordinar city that you see every day, however once you enter more into the old town, you get to see something amazing! Small cute houses that seem made of chocolate and candy, a lot of local bars and souvenir shops and never ending long streets. I have always been a big-city-girl, however discovering these precious places is something I need get bored of!
I took the opportunity and made a couple of pictures of the part called "Le Petite Venise", which in translation would mean "The small Venice", and it really looks romantic as it is. 🙂 Later on, we sat in a small bar and enjoyed the warm hot chocolate and cappuccino with the view of the cathedral, while I was actually picking out which photo to put on Instagram 😀 These trips remain my favourite, but the most hard to share with you as there are many things I would like you to see but I know that's not possible.
If you have the opportunity, Colmar is definitely the destination you should take into consideration.
———————————————————————————————————————————-
Come vi ho detto ieri, il weekend sono stata a Colmar, una piccola città che si trova in Francia, alla confine con Germania e Svizzera. E' una città molto particolare, ma una volta siete li non sembra così. Proprio quando si entra nella parte vecchia si vede la bellezza vera di questo luogo. Le piccole casette che sembrano fatte dal cioccolato e dolci, tanti piccoli bar ed i negozi per i souvenirs, e le vie che non finiscono mai. Io sono la persona che adora le grandi città ma scoprire i luoghi così particolari e' una esperienza davo insostituibile.
Ho usato l'opportunità ed ho fatto un paio delle foto della zona che si chiama "Le Petite Venise", che vuol dire "La Venezia piccola", dopo di che ci siamo seduti in un bar e abbiamo goduto una cioccolata calda e cappuccino con la vista sulla cattedrale. Io invece, in frattempo, provavo di scegliere delle foto che volevo farvi vedere ma era quasi impossibile,
Se davvero avete delle opportunità, Colmar e' la destinazione che ve la consiglio!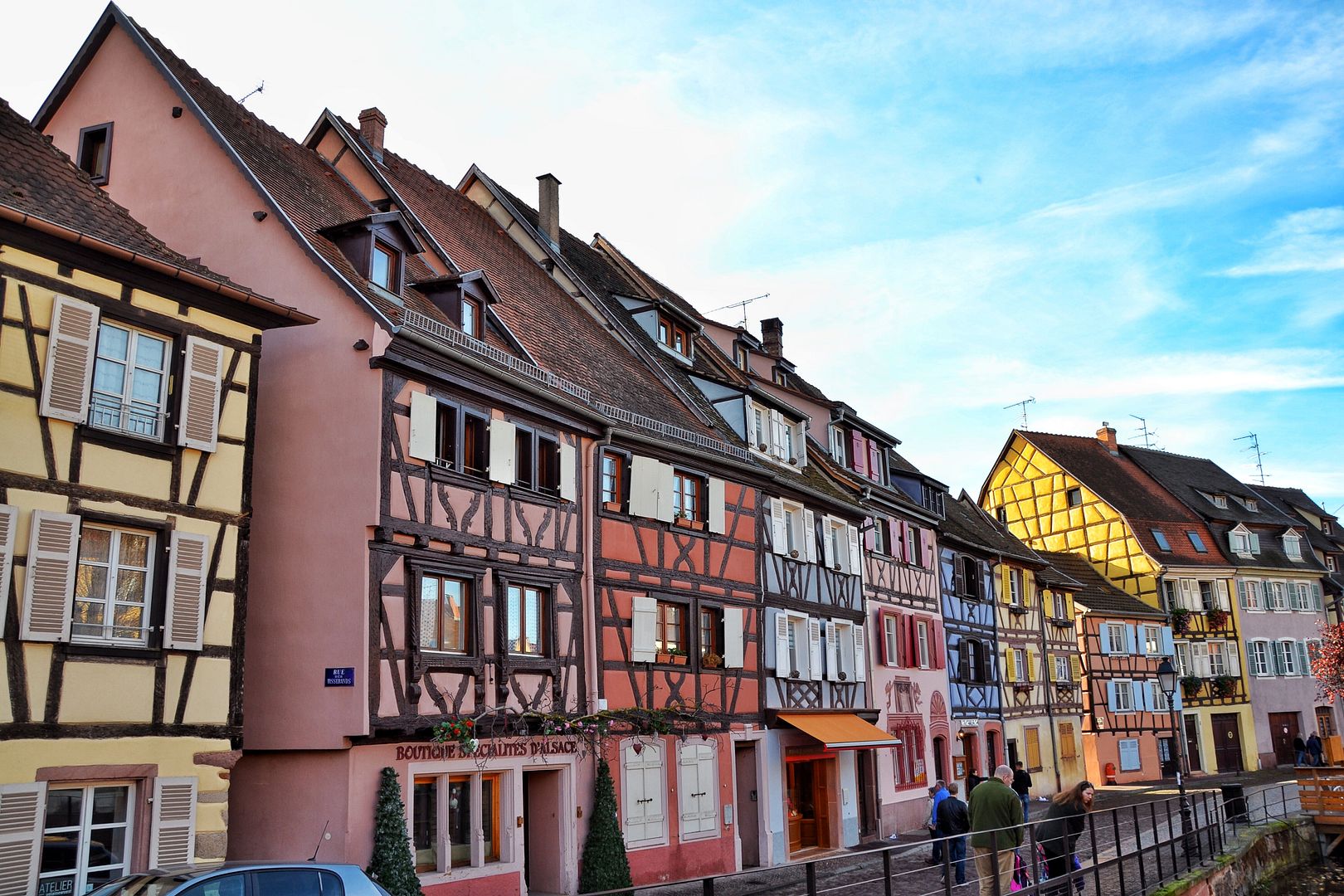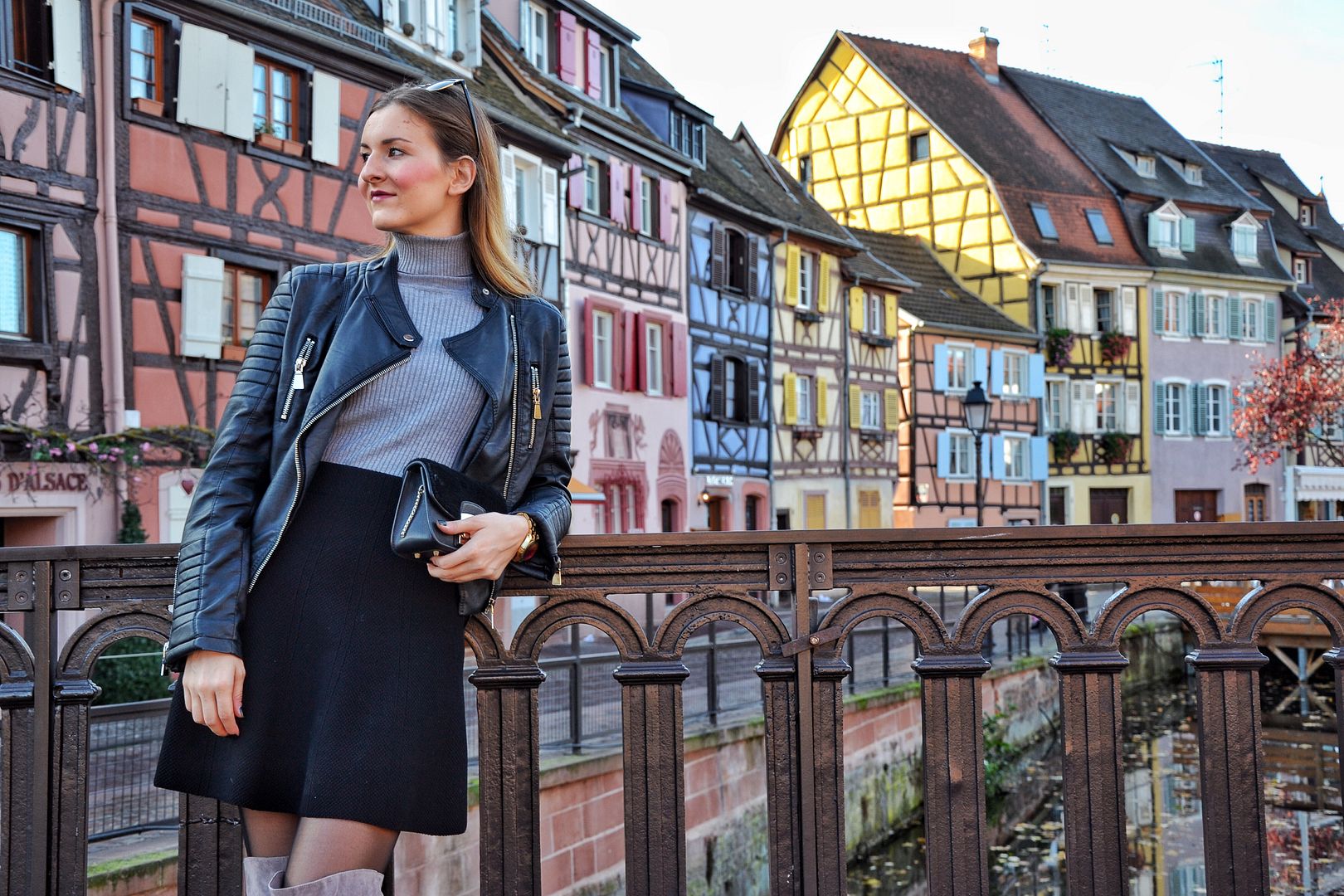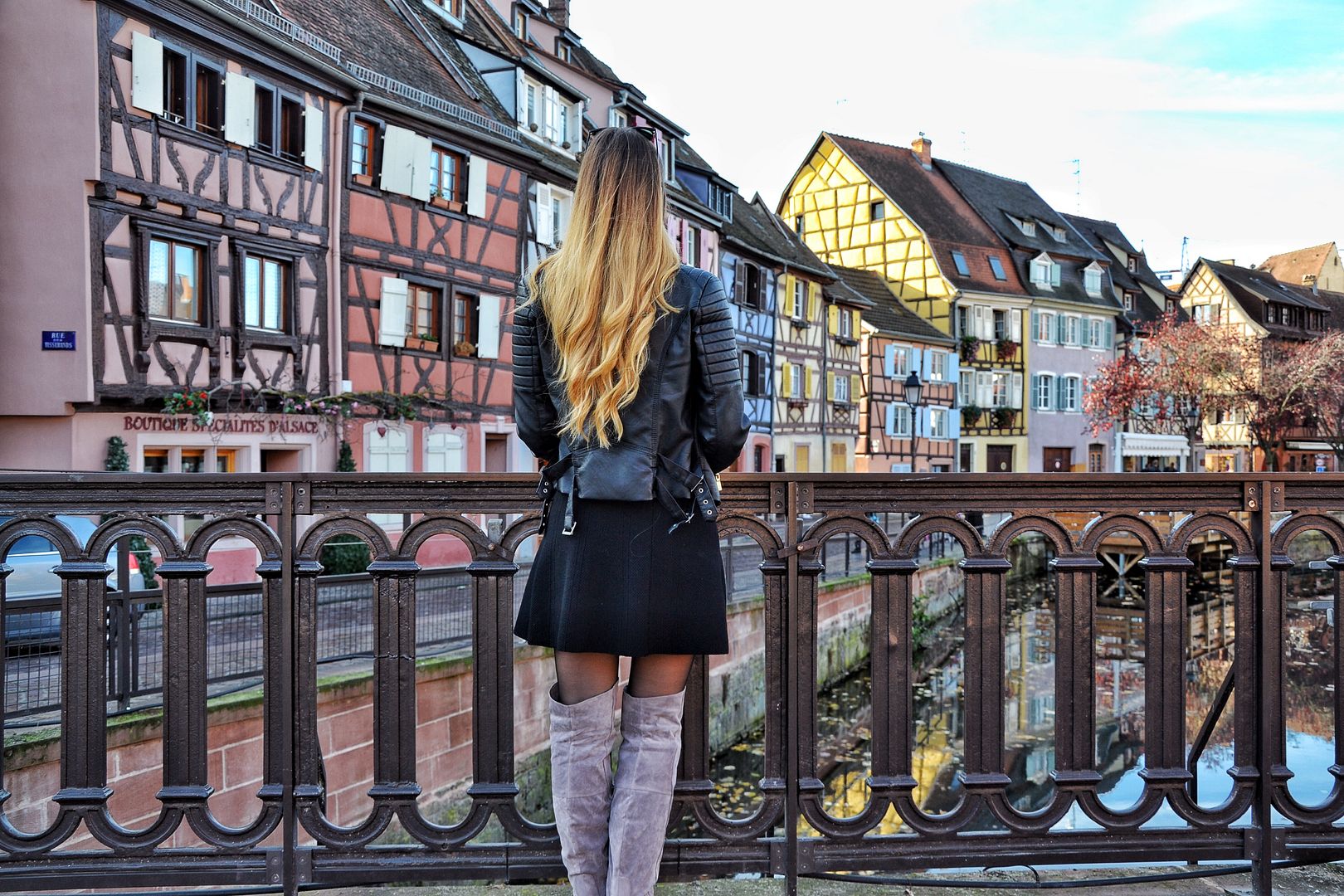 I was wearing:
Zara turtleneck (similar here)
Zara skirt (similar here)
Vintage biker jacket (love this one)

Tags: ASOS, bars, chocolate, colmar, fashion, furla, moda, modni blog, Natasa Blair, natasa vukobratovic, skirt, travel, weekend
Trackback from your site.