Today I will have the pleasure to show you this Boux Avenue shirt and to tell you a bit more about this fantastic brand that I discovered some time ago while I was going to England.
As you may already know, I have been travelling to London quite a while in the past few months, and you can say that I am there quite often. There I have discovered many new interesting brands, and one of them is Boux Avenue, and their store in Oxford Street, very close to Marble Arch. The store left a very strong impression on me, especially while I was choosing and trying out the items that I like. Mostly dedicated to a very traditional and romantic setting, I felt like I was in a real fairy tale world of lingerie, swimwear and nightwear. Besides this, what I found impeccable was the service offered to customers. Smiled faces, size and model fittings, light setting and concierge services left me really speechless and made me wanna come back to the store whenever possible.
In this occasion, I have chosen a sleeping shirt and robe set (which you will see in the following period) and this striped pastel shirt that I fell in love with as soon as I saw it! I actually wanted something that I could bring with me to New York and wear it in any occasion possible, however I couldn't resist and not wear it right away. This shirt actually belongs to a nightwear collection, however I really liked it to be worn outside as the colours are totally summerish and my style. 🙂
For this occasion, you can have a 20% store discount with the code MDSB20, so do not wait any moment longer – hop on to their online store and find yourself a great swimsuit, pyjamas or lingerie. 🙂
---
Oggi avrò il piacere di farvi vedere questa camici di Boux Avenue, che ho scoperto quando andavo in Inghilterra nel ultimo periodo.
Come lo sapete gia, nel ultimo periodo andavo a Londra molto spesso e quello aumenterà ancora di più nel futuro. Li ho scoperto tanti brand nuovi, tra quali uno dei preferiti e' Boux Avenue, ma specialmente il negozio che si trova al Oxford Street, vicino al Marble Arch. Il negozio ha lasciato una impressione molto forte su di me, specialmente mentre cercavo e provavo dei capi che mi piacevano. Un intorno molto romantico e tradizionale, avevo impressione di essere in una fiaba di lingerie, moda mare e pigiami. A parte questo il servizio era davvero stupendo: la ragazze col sorriso, le luce e tutta l'atmosfera era fantastica!
Per questa occasione, ho scelto il pigiama ed accappatoio di seta che vedrete nel prossimo periodo, ed anche questa camicia con le righe, colori pastel. Infatti volevo una cosa che potevo portare con me a New York.
Infatti, sono felice di dirvi che avete anche la possibilità di fare lo shopping con uno sconto speciale di 20% con il codice MDSB20 quando fate lo shopping sul loro sito. Ci sono tantissime cose belle che possono essere vostre subito! 🙂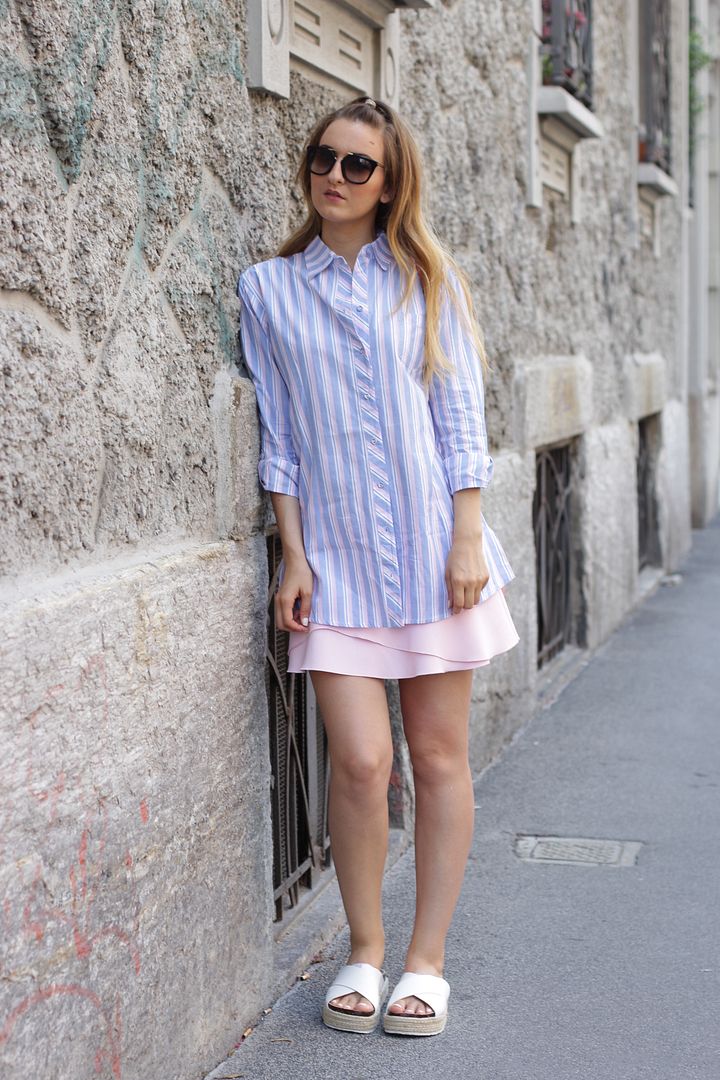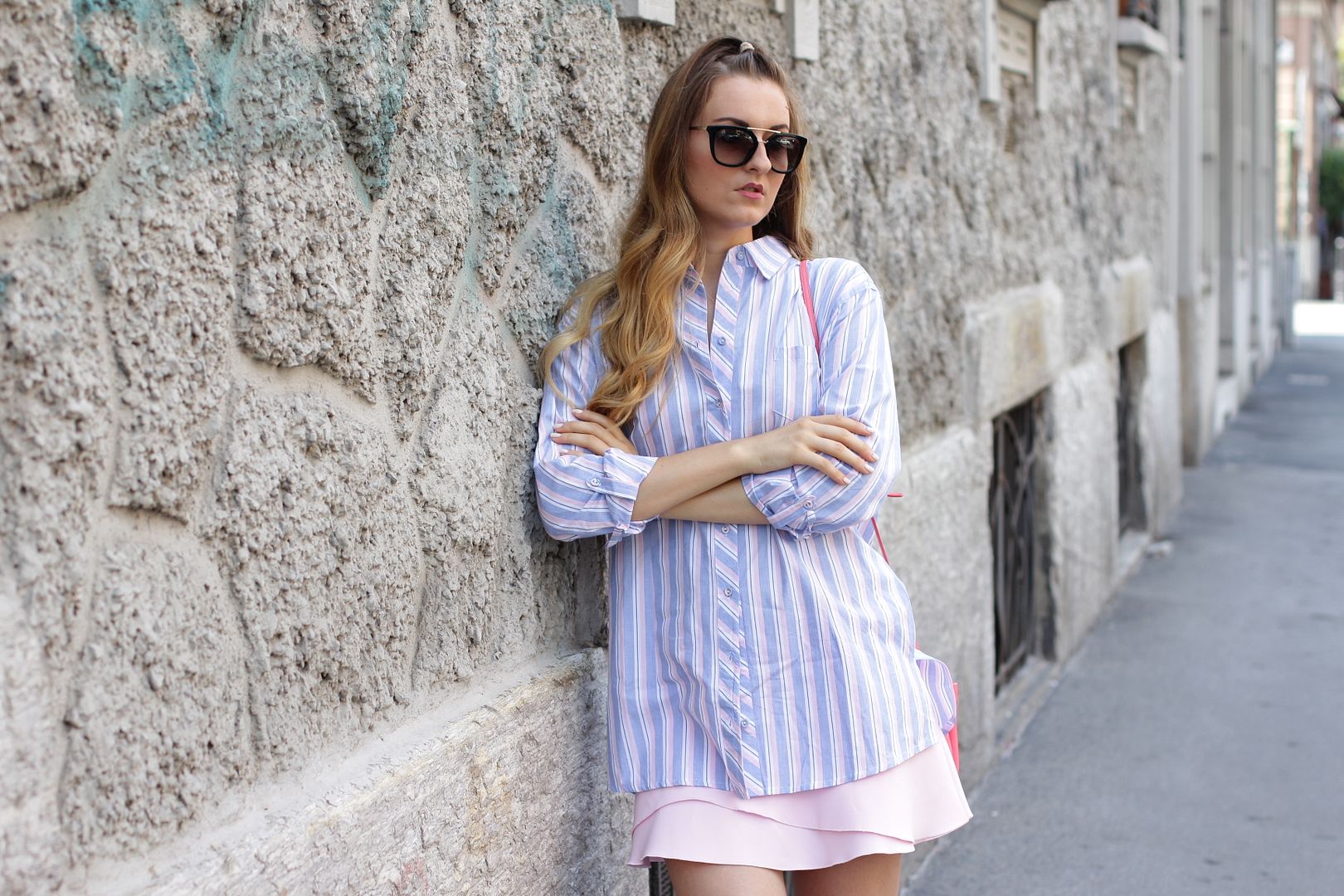 ---
I was wearing:
Zara skirt
Marc Jacobs bag
Asos slippers
---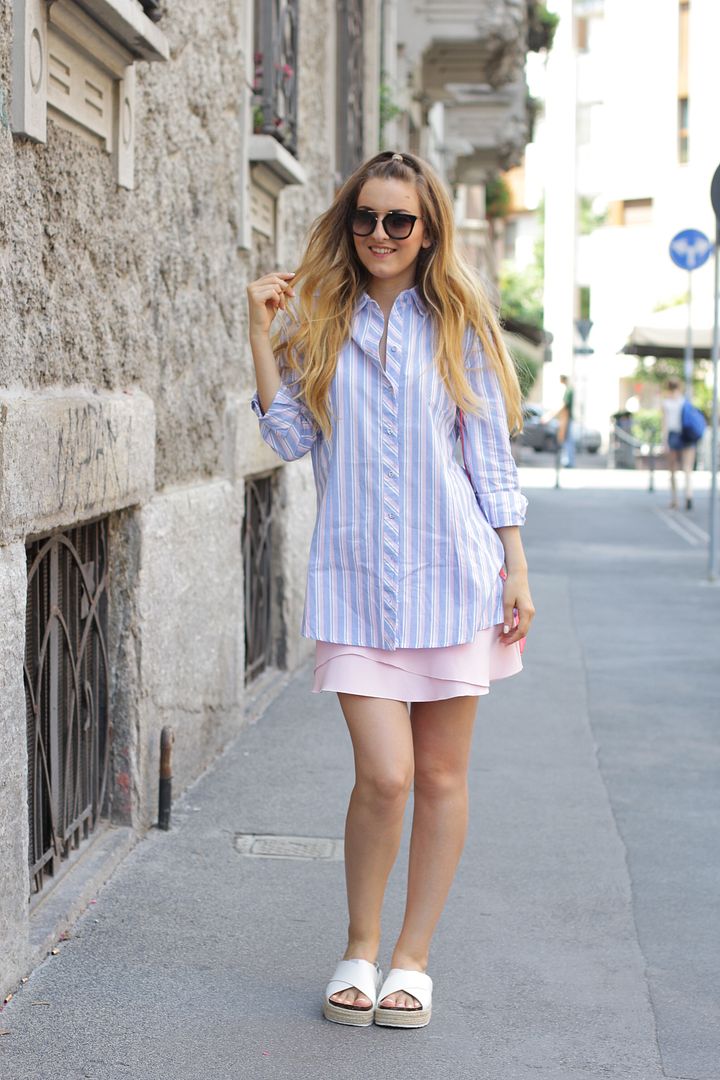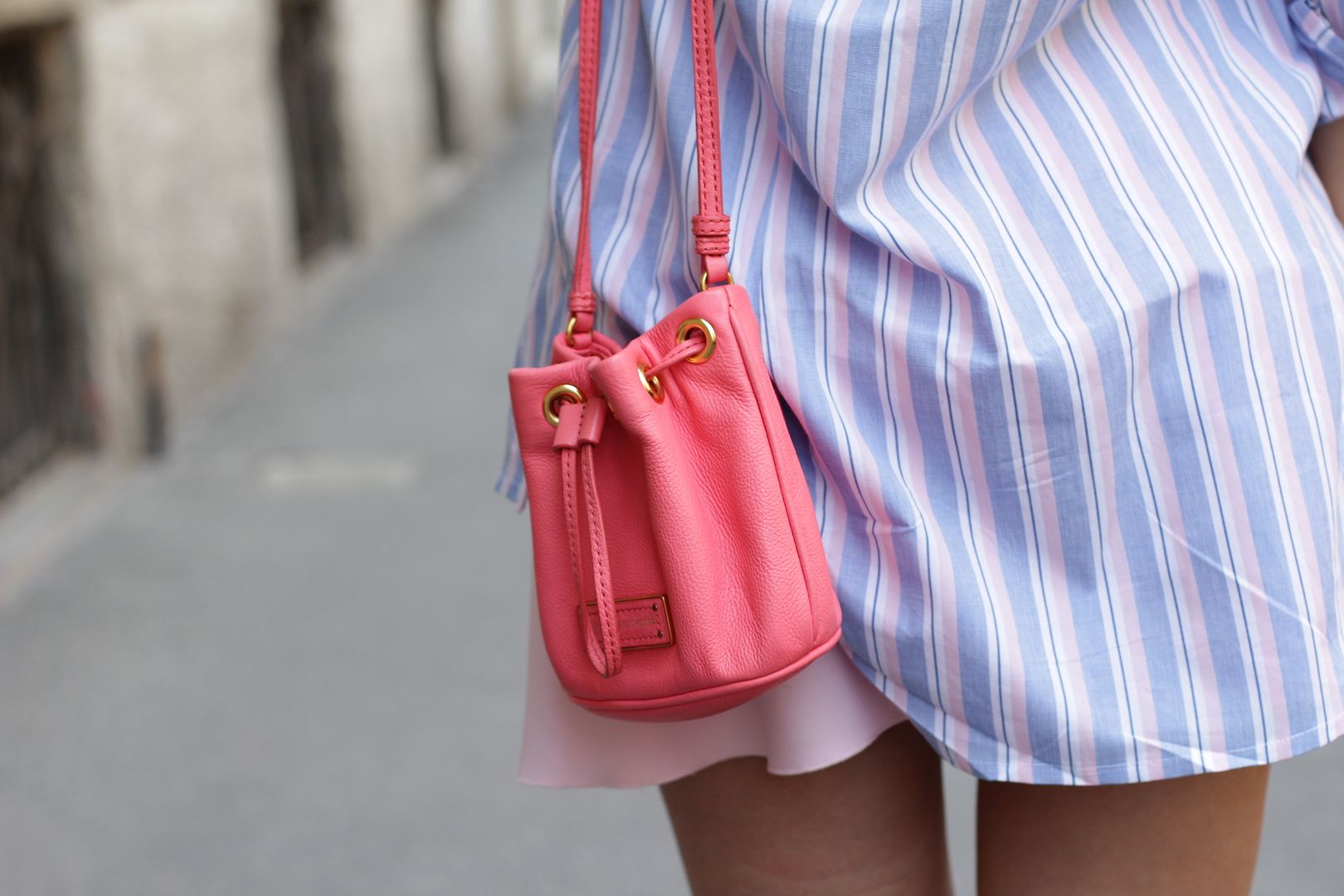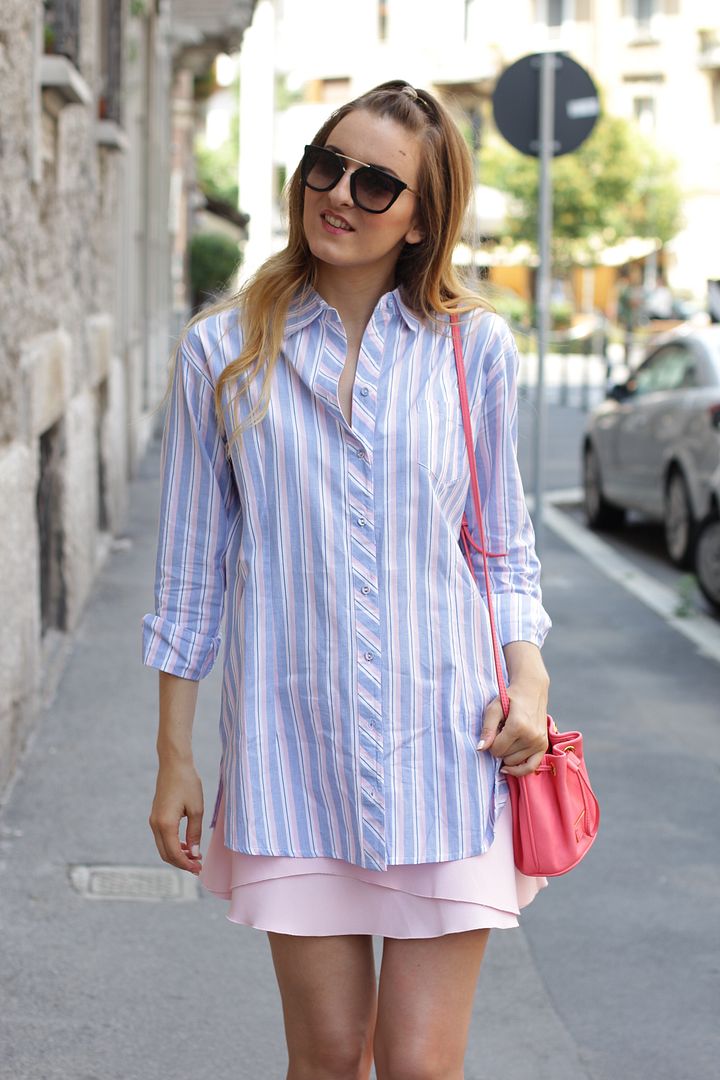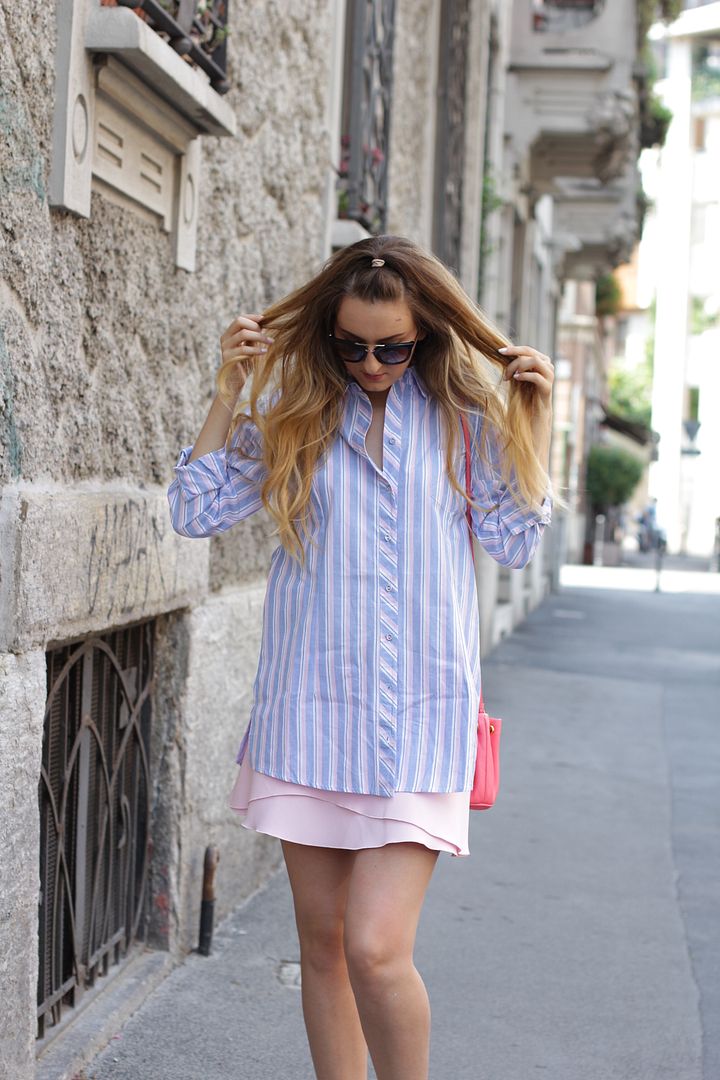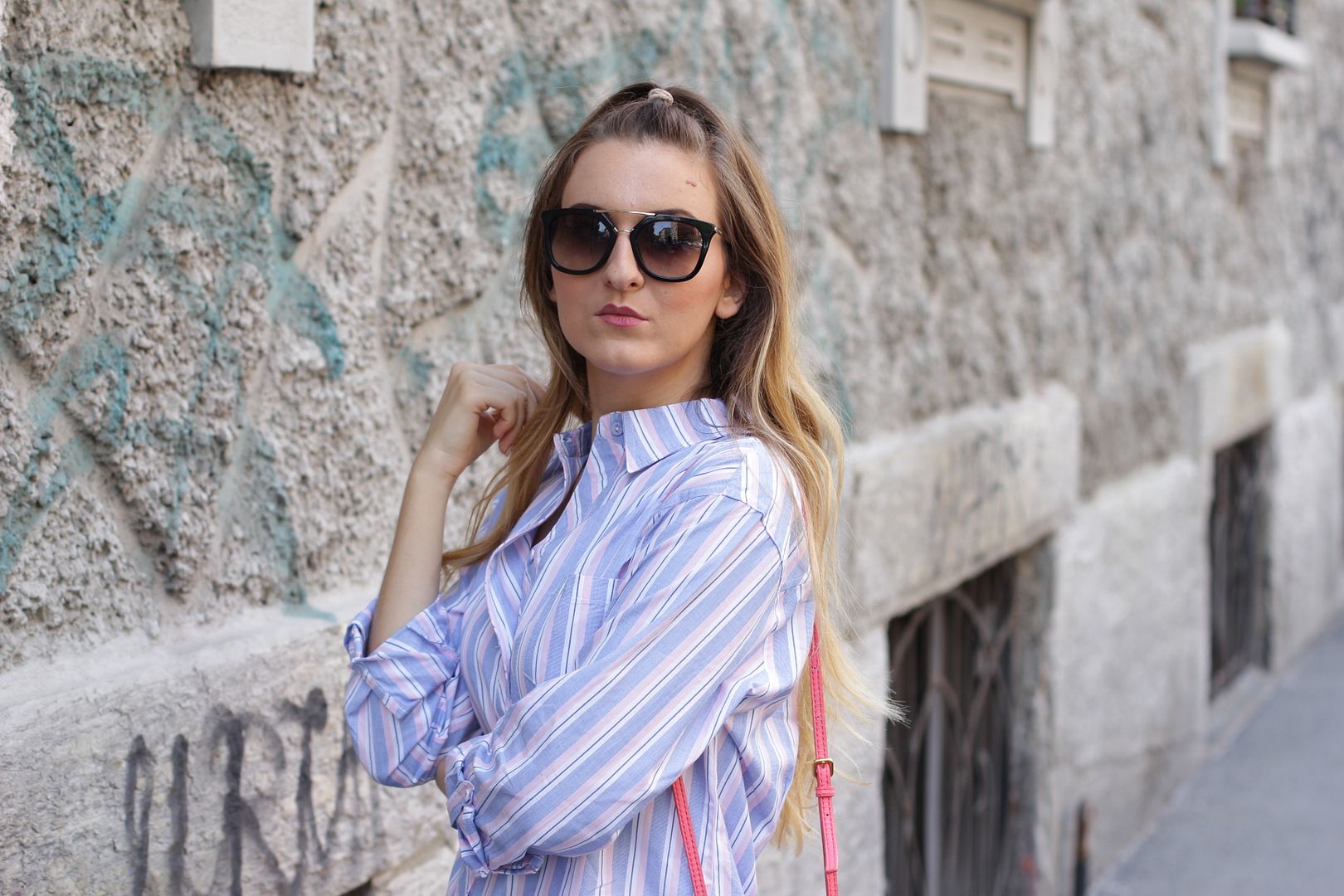 Tags: boux avenue, boux avenue lingerie, discount, london, milan, modni blog, Natasa Blair, natasa vukobratovic, nightwear, shopping, style, swimwear, travel
Trackback from your site.