The part of New York that I like the most is West Village. The city is totally crazy and Times Square is always full of tourists that are just walking around, yelling, being totally lost in the moment. That was fun for a day. But later on, I just wanted to discover the parts of the city that are more calm, local, and full of cute little cafes that actually make me feel I am in New York. In order to have this, you can go to Nolita, Soho, Greeniwich and West Village. These areas are all full of local shops, vintage stores, small cafes, but you can also find more commercial stores like Zara, Forever 21, Victoria's Secret, etc.
However, West Village was kind of my favourite. I cannot tell you for which reason, maybe because the area reminds me a bit of London, but it somehow gives me a more peaceful vibe. There you can go and take a pic in front of Carrie Bradshaw house, which I did of course. 🙂
The other day I was walking around there and found this vintage taxi that are actually completely extinct, this is the only one that I saw this whole time. Isn't it cute? 🙂 It went totally good with the dress I was wearing.
I still have a couple of days here, and I can tell you that I am totally tired. This trip was amazing, but pretty much consuming so I am really looking forward to the upcoming relaxing trip to Italy.
---
La parte della New York che mi e' piaciuta di più e' West Village. La città e' completamente pazza, Times Square e' sempre pieno dei turisti che vanno in giro un po sperduti. Quello era interessante per un giorno, dopo di che volevo scoprire altre zone della città che erano più tranquille, più newyorkesi. Le zone carine sono Nolita, Soho, Greenwich e West Village. Queste zone sono piene dei bar e caffe carini, negozi vintage, ma potete trovare anche dei quelli più commerciali come Zara, Forever 21, Victoria's Secret, etc.
A me e' piaciuta di più West Village, molto tranquilla, anche perché mi ricorda un po a Londra. Li potete anche fare la foto accanto alla casa di Carrie Bradshaw, che ovviamente ho fatto. 🙂
L'altro giorno stavo andando in giro ed ho trovato questo taxi vintage che praticamente non si trova più, e dovevo fare una foto. Andava molto bene con il mio vestito.
Ho ancora un paio dei giorni qua, ma devo dire che sono già molto esausta. Questa città e' stupenda ma consuma tantissimo e sono molto felice di andare alle vacanze quando potro' rilassarmi.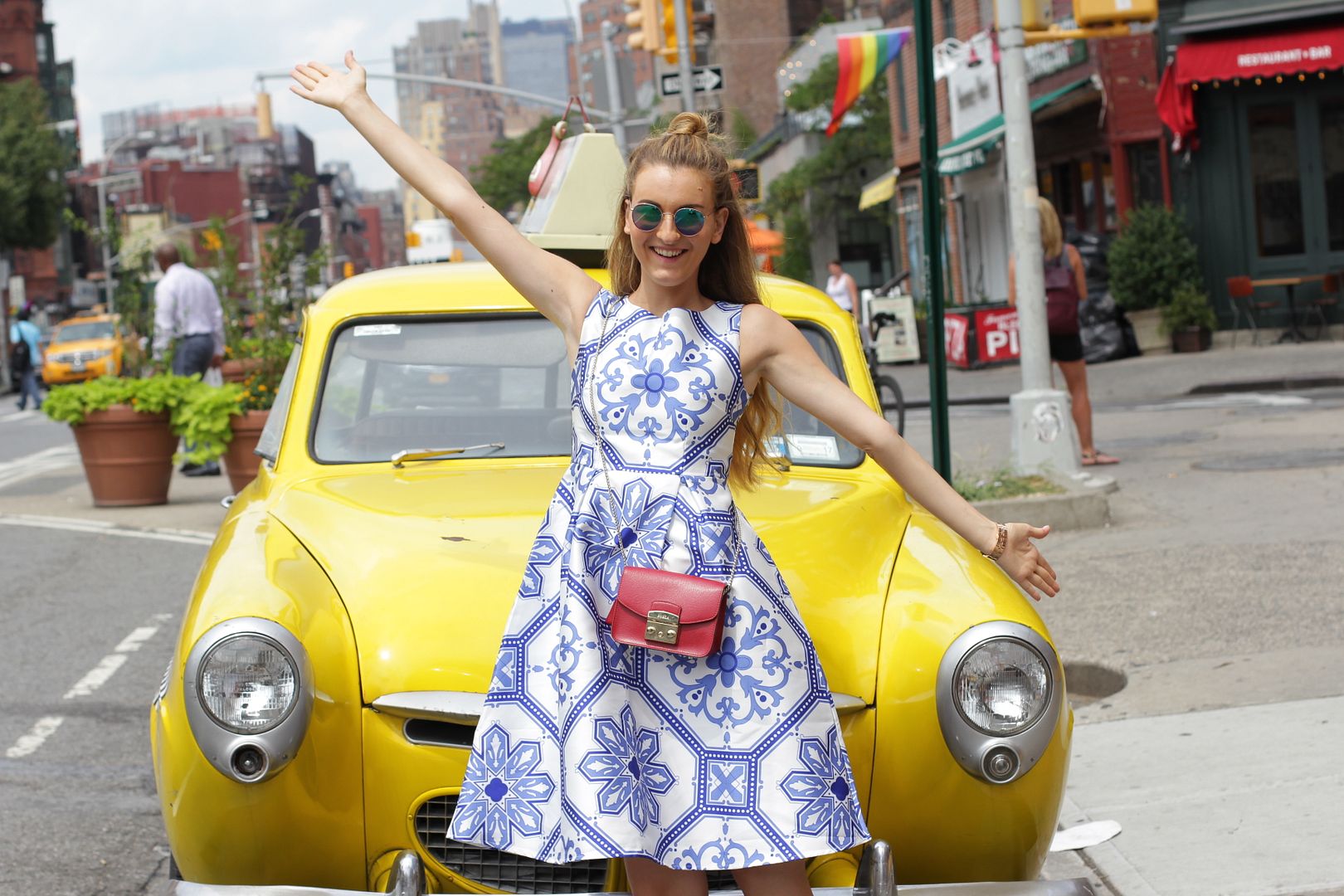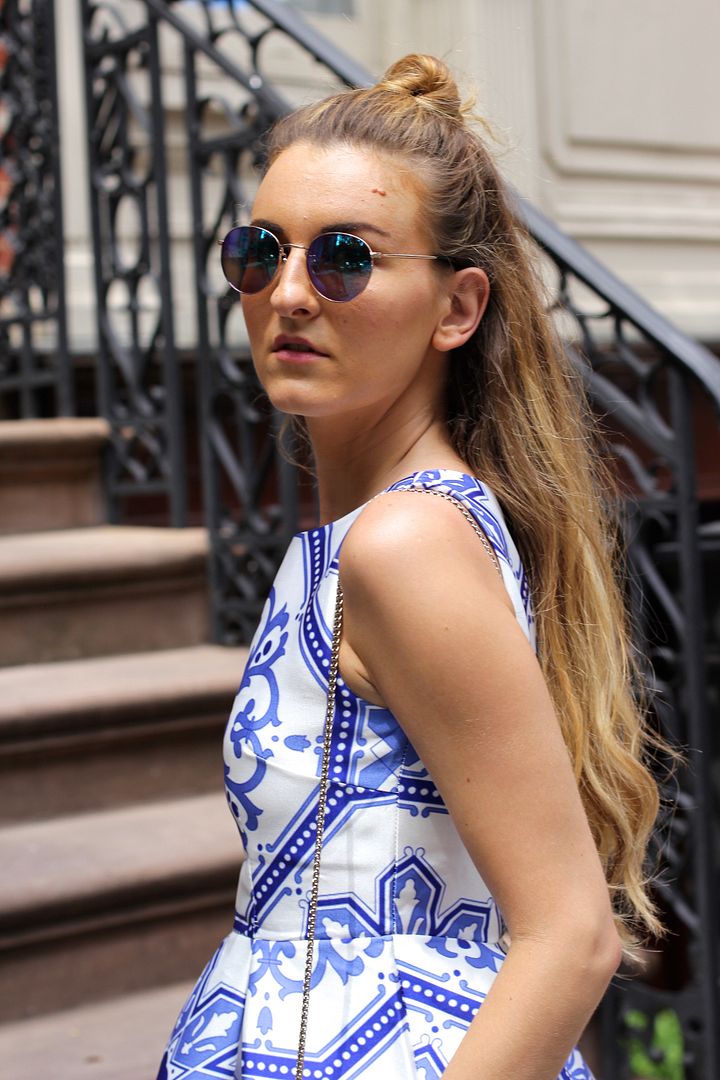 ---
Shop the look:
---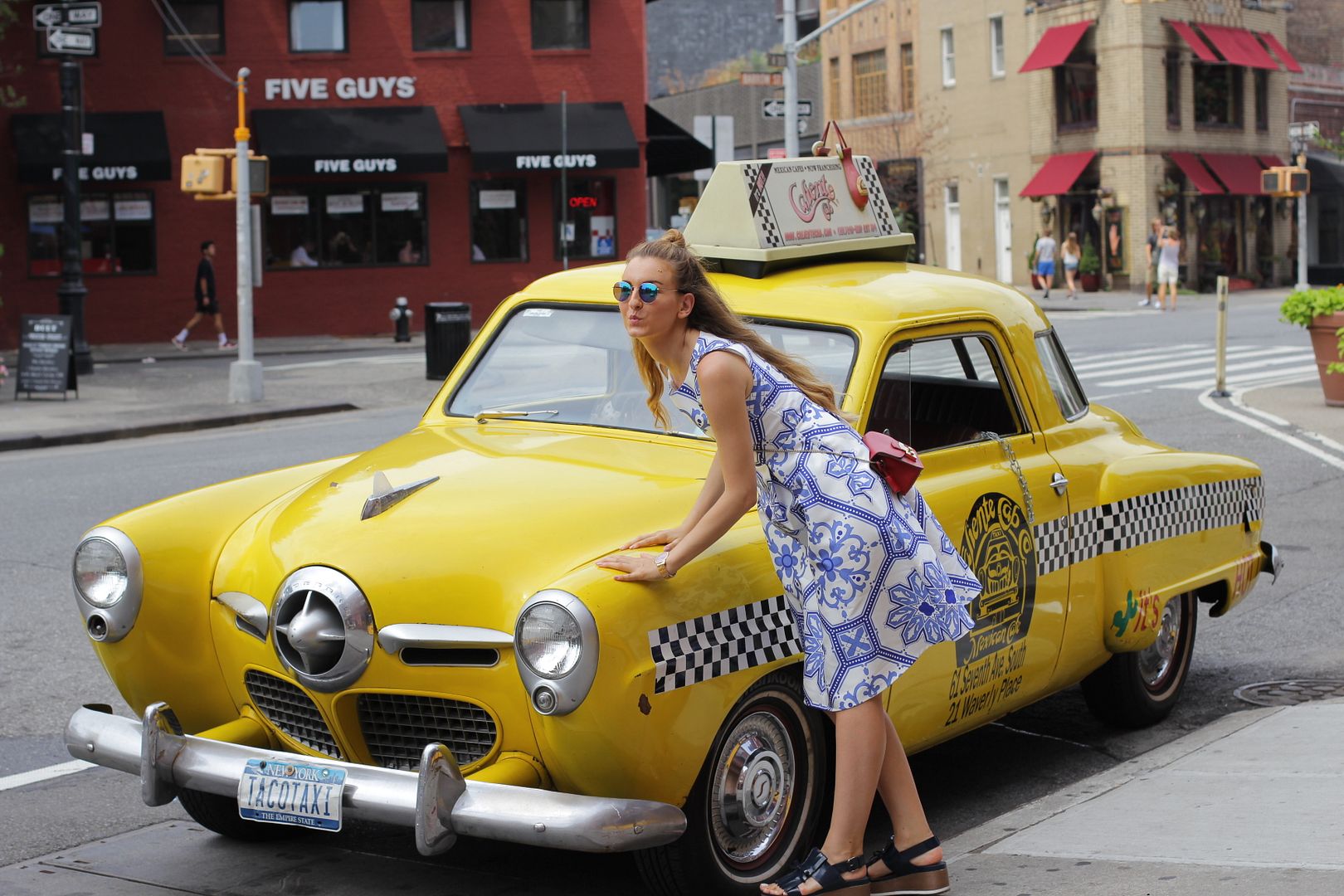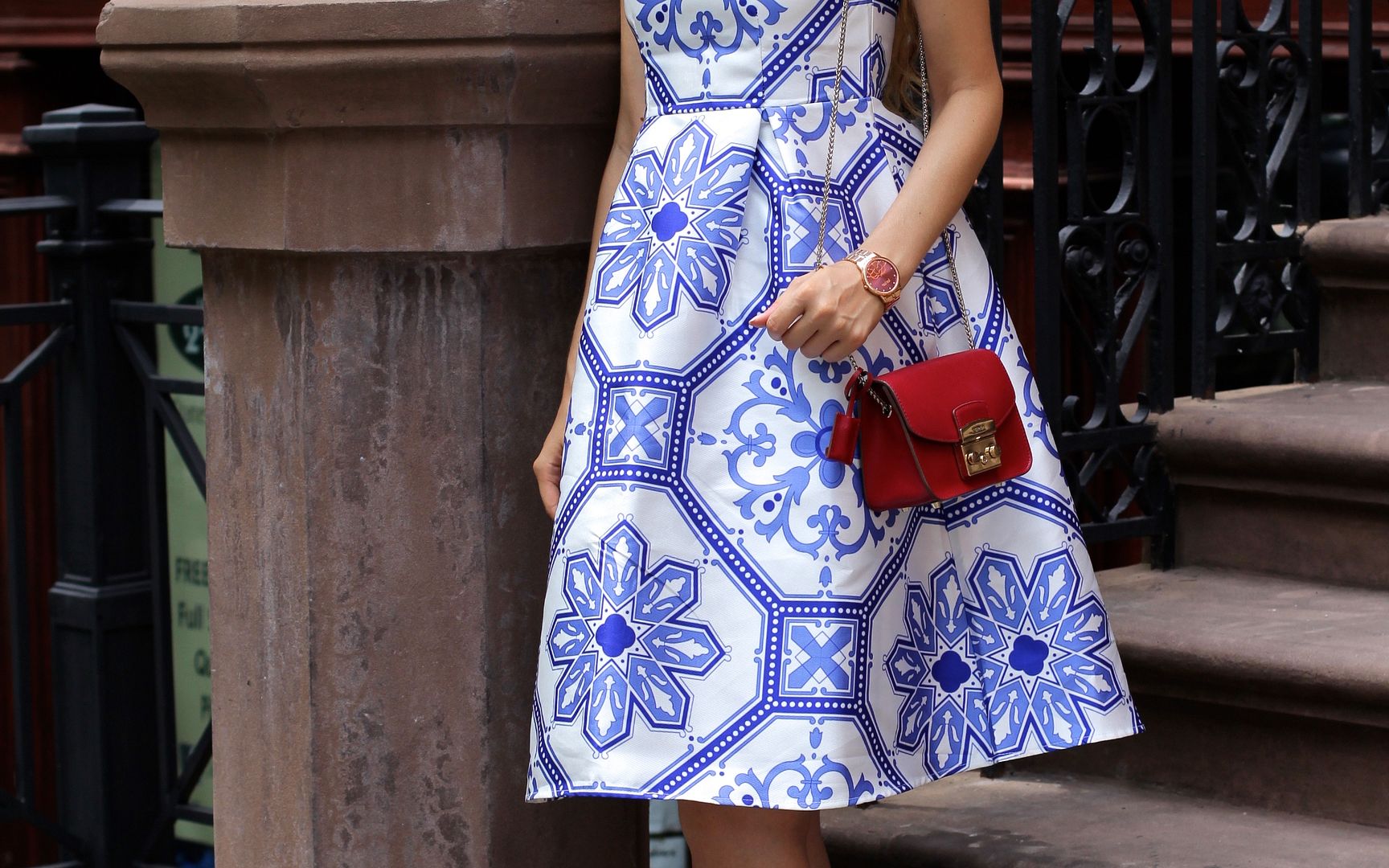 ---
I was wearing:
Elvio Zanon shoes
---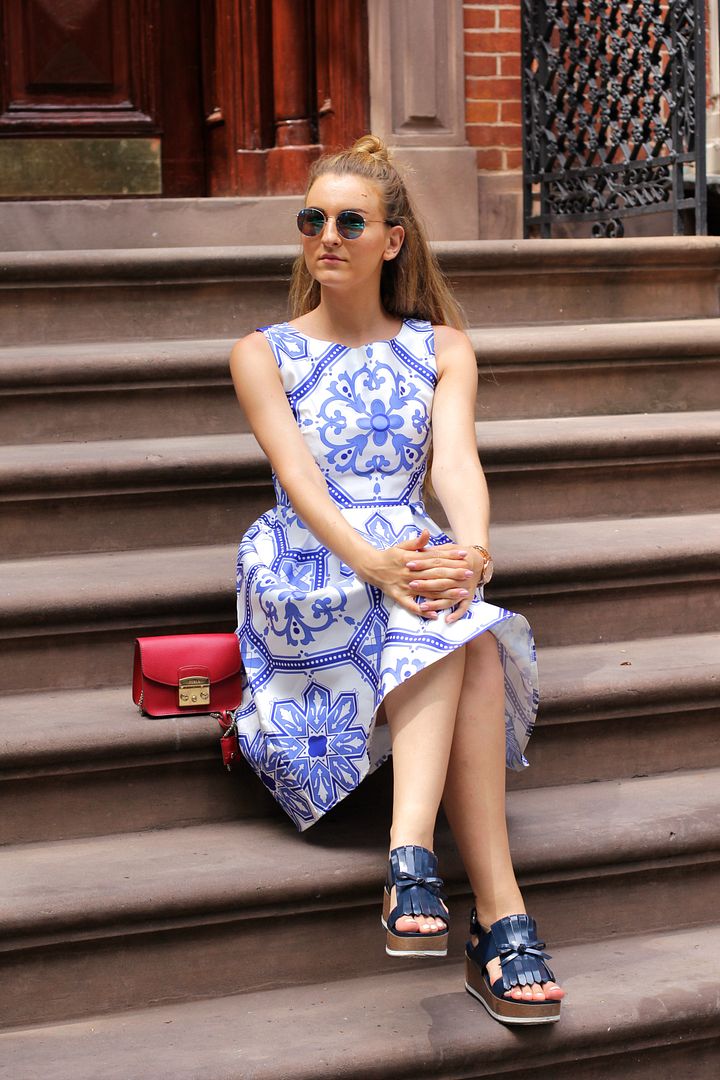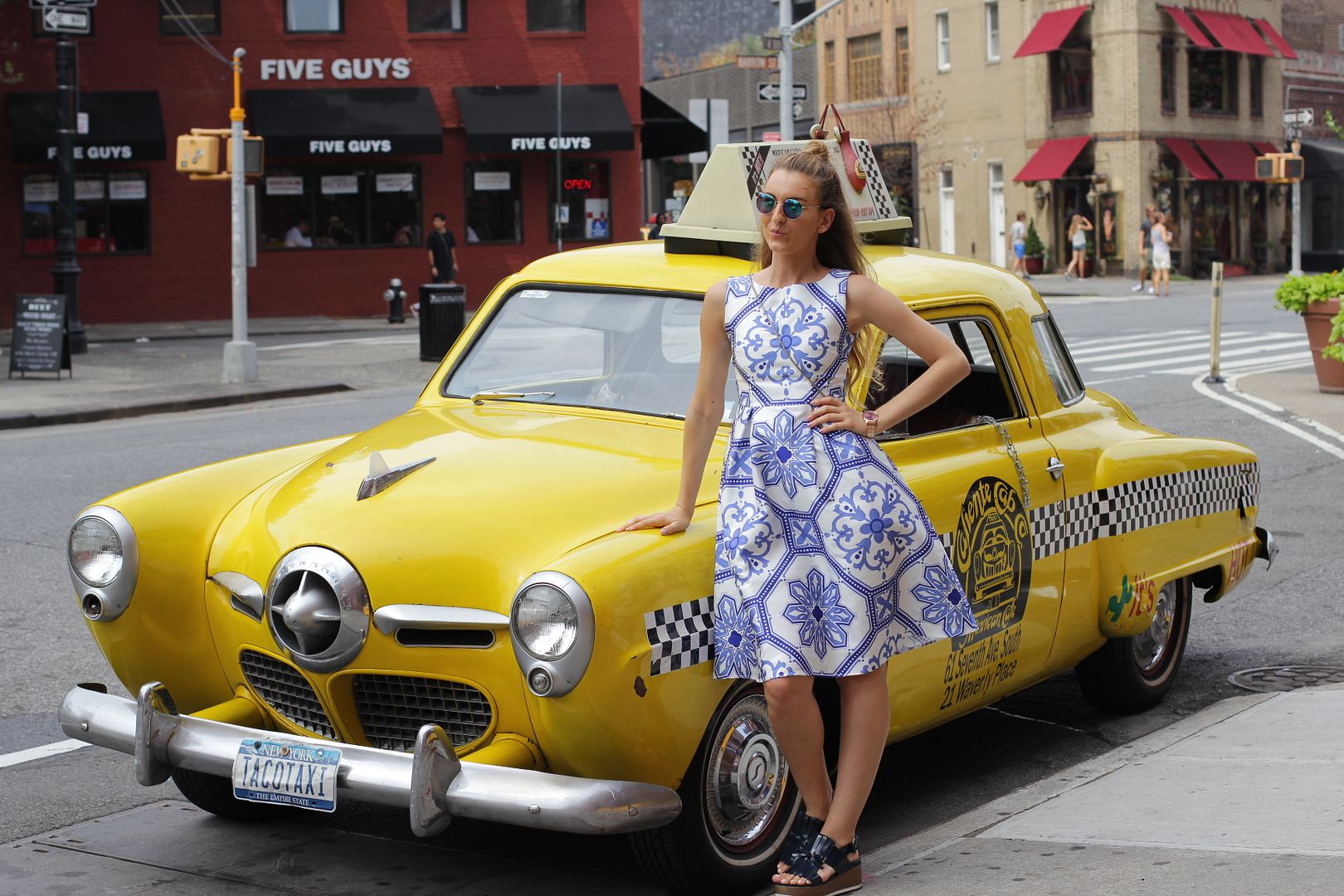 Tags: carrie bradshaw, furla, holidays, london, moda, Natasa Blair, natasa vukobratovic, New York, soho, street style, times square, travel, vintage taxi, west village
Trackback from your site.