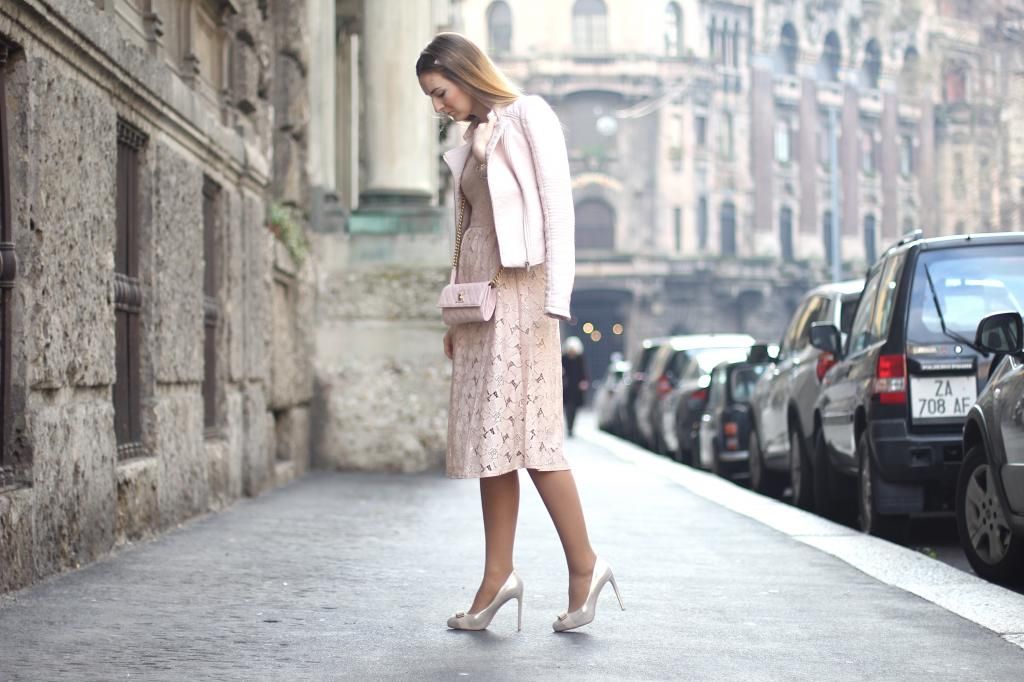 When the weekend arrives, I always look for the best way to rest and relax. Besides going to the gym (sitting for 8 hours 5 times per week is not good, so I have to keep it up for the upcoming summer haha) and taking photos for my blog, I always find something else that will keep me occupied and also help me to just chill. Few days ago I found my fun for the weekend: I think I will just watch Gossip Girl, and enjoy like in the good old days when I could only think about Chuck and Blair and their love game, Serena's falwless outfits and Lily's timeless elegance. Speaking honestly, I even forgot everything that happened from the 3rd season on, so I guess this is my plan for the weekend. 🙂
I guess many of you were and still are big fans of this TV Show. I watched it for many reasons: First reason is that I read many Gossip Girl books when the show wasn't even about to start, and they were completely different. If I remember well, in the books Eric is older than Serena, Chuck and Blair are not together (actually I remember reading somewhere that the directors of the show decided to change this because the audience had a such good reaction to this couple), Vanessa is bold at some point, and Blair is madly in love with Nate.
Second reason, once I started watching it, I was amazed by their styles! Actually, honestly speaking, during the later seasons that was the only reason why I was watching it. People all over the world say that Sex and the City was the show that was so fashion-oriented, but I fully disagree. Ok, in the 6th season it was like that, but let's face it: Carrie from the 1st season was everything but fashionable. So, when Gossip Girl aired, all I wanted was to see their outfits, see how they mixed styles and how they wore accessories. I was 17-18 when I started to watching it, so I guess that was the period when I became more fashion-concious.
Third reason, once I entered the whole story and plot, it was impossible to let go (as I think is the case with all shows). Even though you maybe don't like anymore everything that is happening, you keep expecting the new episode week by week.
But now, once the time has passed and I never watched it all over again, I felt the need to get the burts of fashion inspiration somewhere. And this is the best source in my case. 🙂 I love enjoying the fictional glamurous worls of the characters. And even though it is just on the screen – it makes me feel glamurous too! 🙂
P.S. You still have time to use the discount code to get 15% when buying Filippo Loreti watches, just use the code "natasaforfilippoloreti" at the checkout!
———————————————————————————————————————————————
Quando arriva il weekend, cerco sempre il modo migliore per rilassarmi. A parte di andare in palestra e fare le foto per il blog, trovo sempre qualcosa che mi tiene occupata. Qualche giorno fa ho trovato il mio divertimento: mi rilasserò guardano Gossip Girl. Voglio godermi il tempo come lo facevo qualche anno fa: pensavo solo alla storia di Chuck e Blair, lo stile di Serena che è senza difetti, e la pura eleganza di Lily. Parlando con sincerità, non mi ricordo neanche cos'è successo dopo la terza stagione. 🙂
Suppongo che tanti di voi eravate o siete ancora i fan di questa serie. Io la adoravo ed ho iniziato a guardarla per vari ragioni: Prima ragione era che io leggevo i libri di Gossip Girl ancora prima che uscisse la serie. Questi libri erano un parecchio diversi: Eric era più grande di Serena, Chuck e Blair non erano insieme (infatti, ho letto da qualche parte che hanno cambiato questo perché loro due sono piaciuti molto al pubblico come coppia), Vanessa ad un certo punto non aveva capelli, e Blair era follemente innamorata di Nate.
Seconda ragione, una volta iniziato a vederla, ero completamente ossessionata con i loro stili! Sinceramente, durante gli ultimi stagioni quello era l'unica ragione per quale guardavo la serie. Tutti dicono sempre che Sex and the City è una serie che è completamente fissata con la moda, però io non sono d'accordo per nulla: Carrie dalla prima stagione era tutto però mai fashionable. Invece, quando hanno messo Gossip Girl in onda, l'unica cosa che volevo vedere erano i loro outfits, come abinnavano i stili e gli accessori.
Terza ragione, una volta che mi sono messa dentro, non riuscivo più a smettere a guardare, sentivo sempre il bisogno di avere la mia "dose d'ispirazione". E nel mio caso, questo era la scelta giusta. 🙂 Adoravo vivere nel mondo affascinante dei personaggi, anche se solo sullo schermo. 🙂
P.S. Potete ancora usale lo sconto di 15% per comprare gli orologi di Filippo Loreti, il codice e' "natasaforfilippoloreti".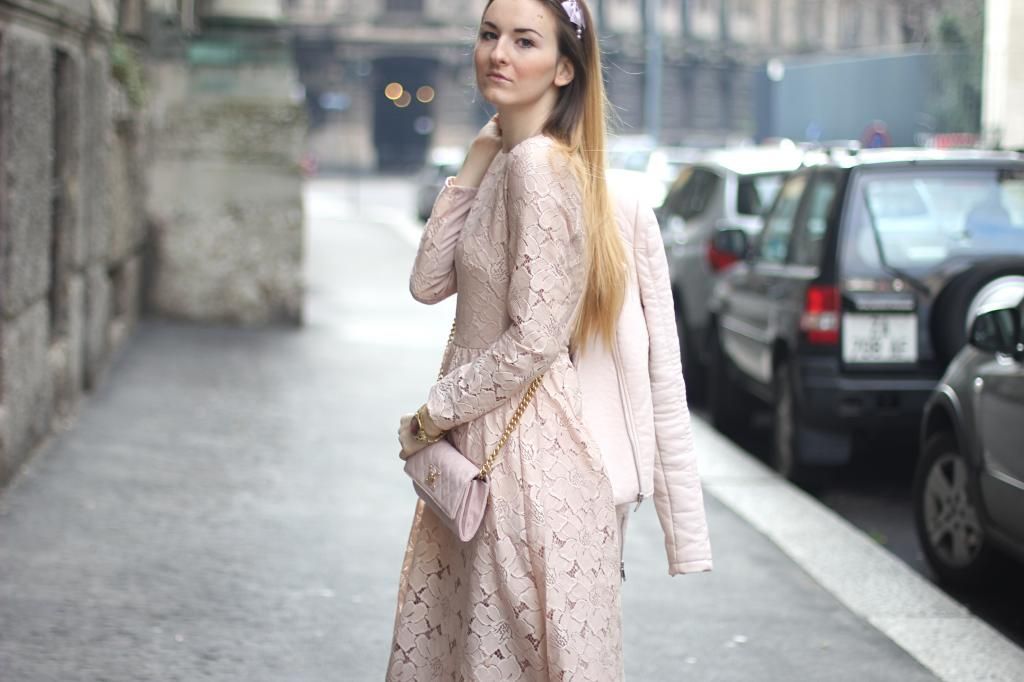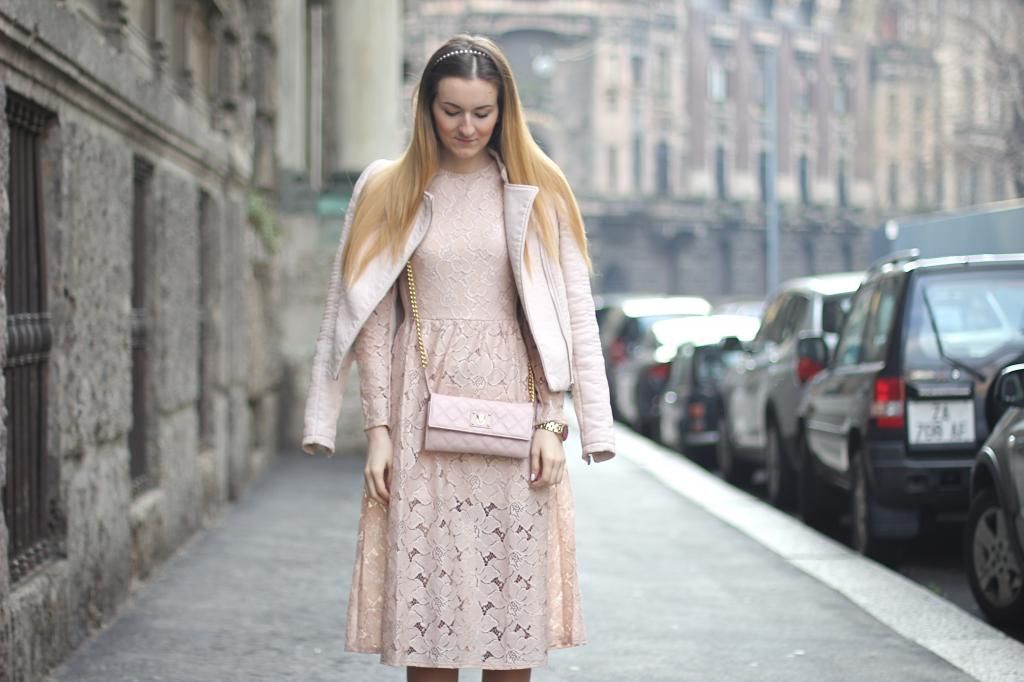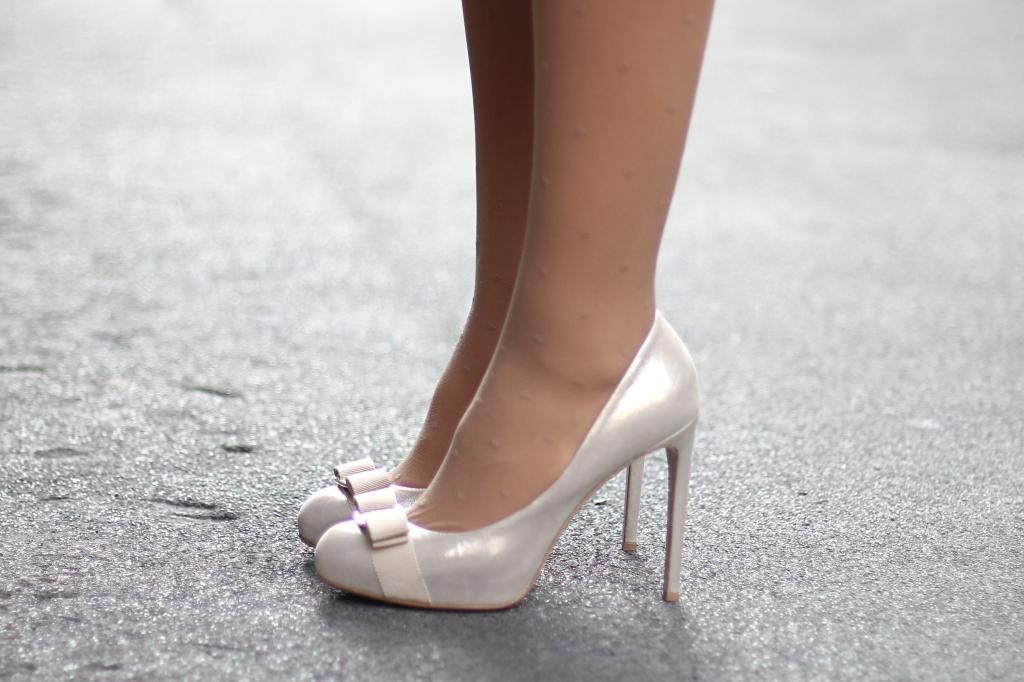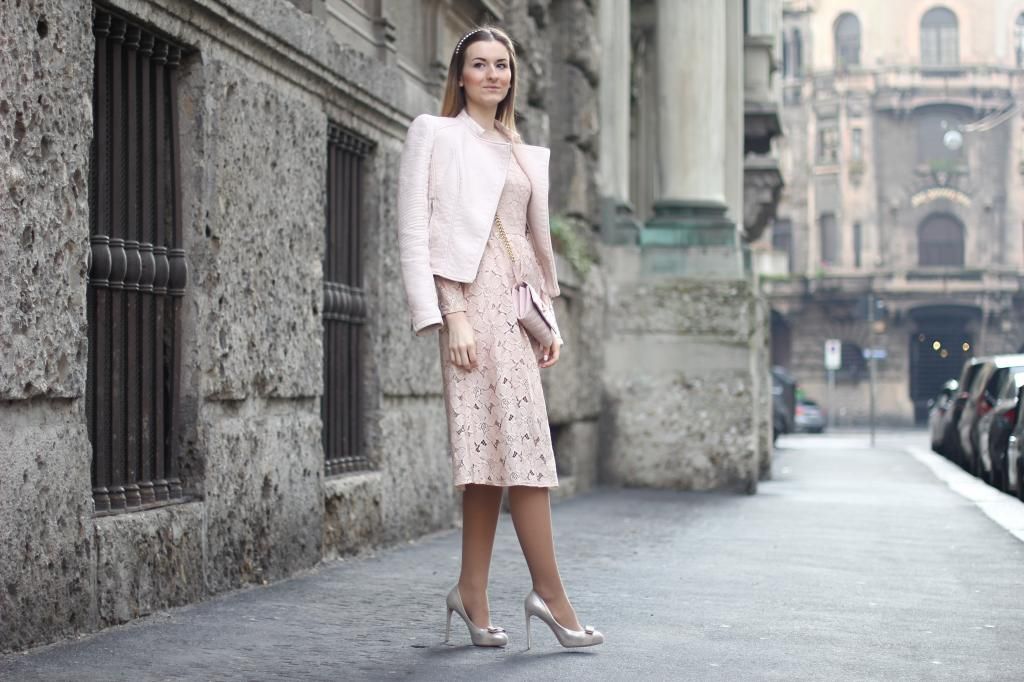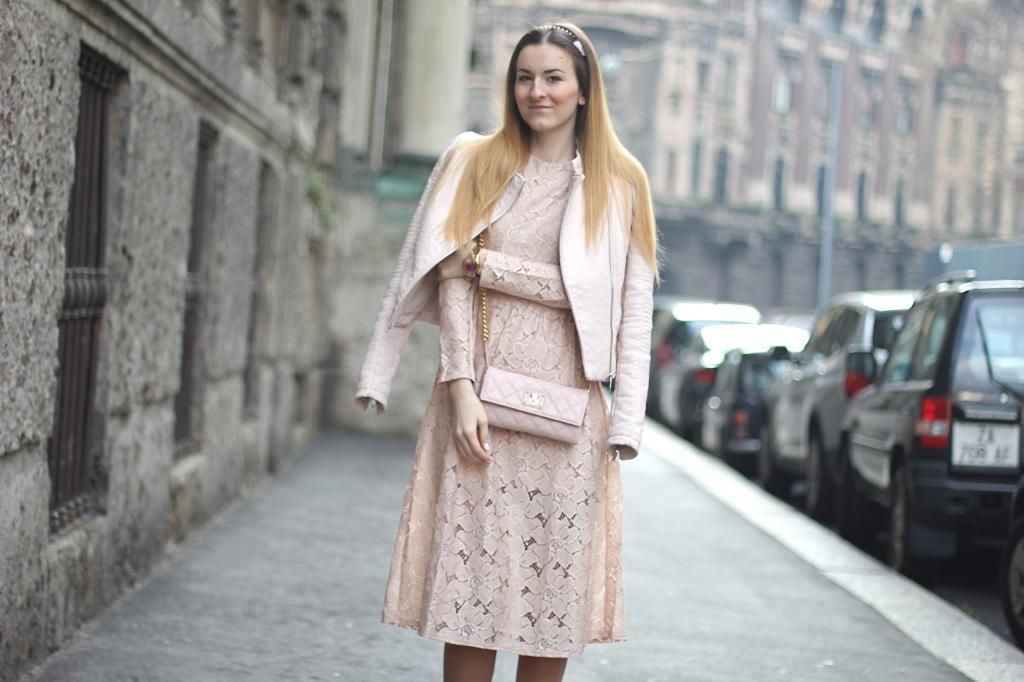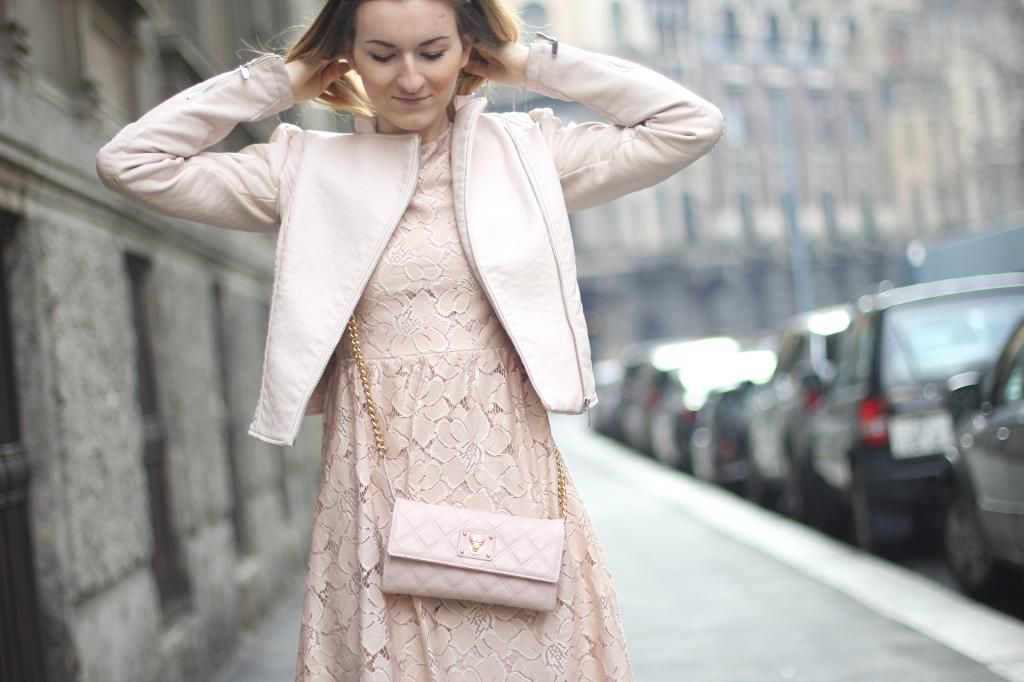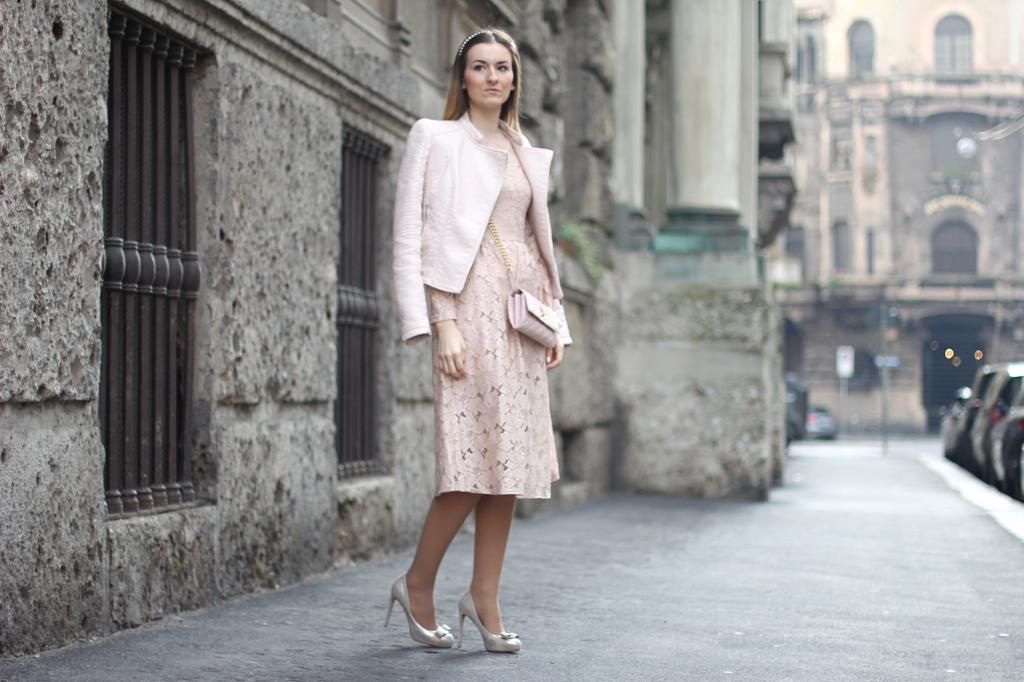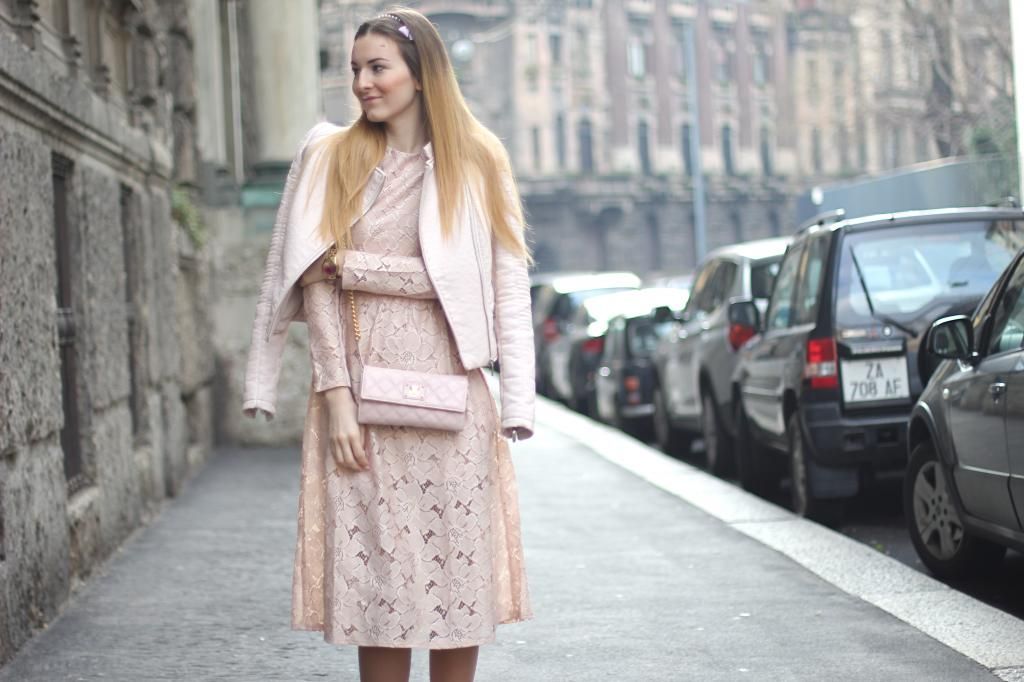 I was wearing:
H&M lace dress (love this one)
Marc Jacobs clutch
Zara jacket (the same SheInside here)
Marc by Marc Jacobs watch (similar here)
Tags: blair, blogger, Chuck and Blair, fashion style, filippo loreti watches, glamurous lifestyle, Gossip Girl, H&M dress, inspiration, model, relax, Serena, sex and the city, top, weekend
Trackback from your site.