New York itself is a great experience and emotion, but going to the Top of the Rock was something most amazing I have ever lived. I am not afraid of the height, and someone would think that going on the Empire State building is much more better because you are going higher, I wouldn't agree. Rockefeller Center provides a total insight of the city, having the possibility to see the Central Park on one side and the Empire State building on the other side. I know that probably many of you know would think that it is such a cliché and that this is totally a touristic thing to do, but it is not like that. Ok it is true, probably the highest percentage of people that go there are tourists, but if you think about it, having practically on the palm of your hand such a huge city is not something I would't consider precious!
I was so excited when I was supposed to go there with my brother, and I felt again like a 12-year old child going to Disneyland! 😀 There is no need to stay there long, however we remained more than half hour just to enjoy the view, the feeling and to be hones, we took a lot of pictures! To be honest, later I felt sorry that I didn't take another outfit and change there, but I guess there should be something for the next time. 🙂
During this stay in New York I was tally obsessed with off-the-shoulder tops, so I was wearing them practically every day. You can find many of them here, so don't miss your chance! I still have some posts to show you and then off to a new destination. 🙂
———————————————————————————————————————————————————————————————————–
Andare a New York e' una esperienza incredibile, ma quando sono andata al Rockefeller Center mi sentivo come in una favola! Anche se Empire State building e' molto più alto, la impressione che avevo a Rockefeller Center era molto migliore per alcuni ragioni. Si poteva vedere New York proprio dal centro, da una parte Central Park e dal altra Empire State. Proprio una sensazione stupenda.
Quando andavo col mio fratello mi sentivo come una dodicenne che andava a Disneyland di nuovo. 😀 Eravamo li più di mezzo ora a goderci la vista, ed anche a fare delle foto. Poi mi dispiaceva di non aver portato un altro outfit ma mi sa che qualcosa rimane per un altra volta.

Shop the look: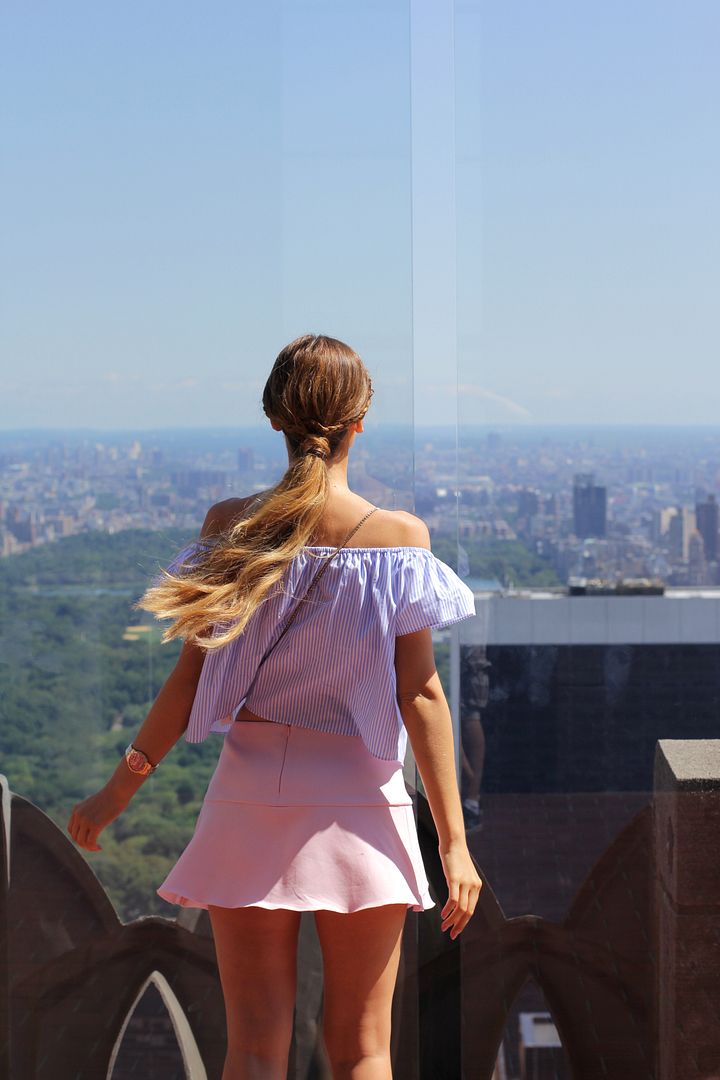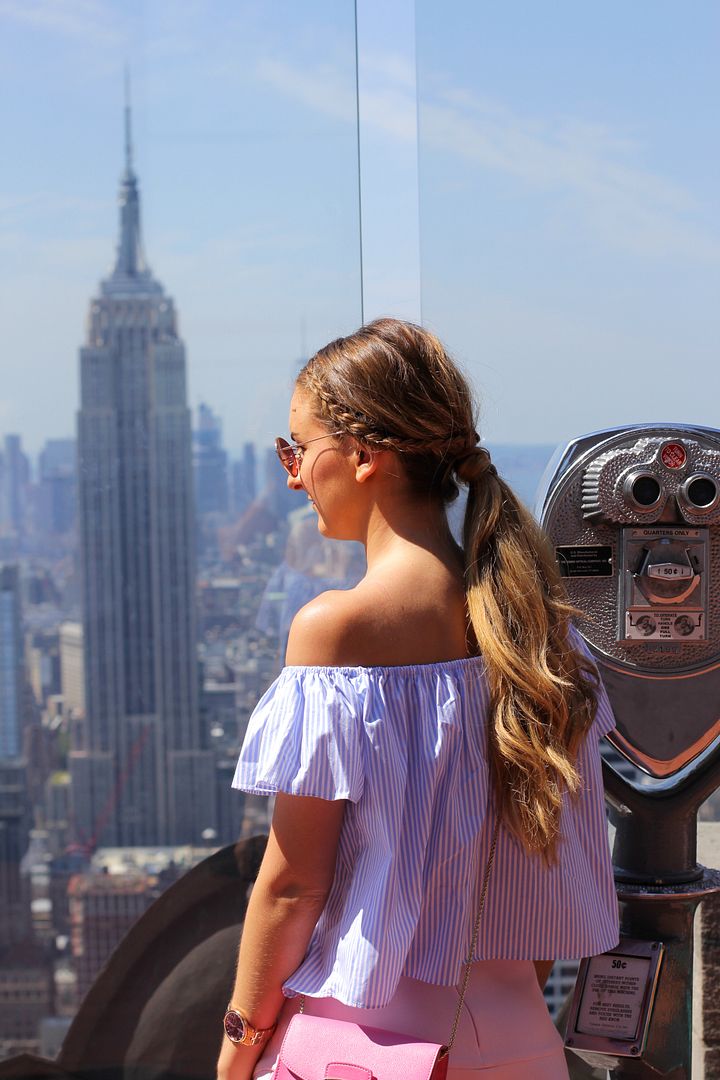 I was wearing:
Zara top (similar here)
Zara skirt (similar here)
Tags: amazing, disneyland, empire state building, experience, Natasa Blair, natasa vukobratovic, New York, off the shoulder top, rockefeller center, top of the rock, travel
Trackback from your site.