These days have been more confusing than ever as I already prepared myself for the autumn period and totally changed clothes in my wardrobe. Then, I wake up one morning, and in Milan it is more than 20 degrees, with a splendid sun and a serious craving for some afternoon outside. If I remember well, it was Sunday, and it was a perfect day to spend with my dear Petar doing what we love: we had brunch, then we went and shot a couple of outfits and then we enjoyed the wonderful moments in Duomo. Perfect, no? For me Sunday means time in family, and he is my family here so there is no better way to spend a Sunday.
I am still a bit behind with the remaining looks from fashion weeks, and I also have to show you some travel and beauty articles that I have written. Unfortunately, with this tempo of life that I am having, I am leaving behind some stuff but I promise I will make it up to you.
About the look: over-the-knee boots are my serious crush this season and I am putting them whenever I have the opportunity. This time, with a very light blue dress with some very cute ruffle details. Too bad it will have to wait for the next season to be worn more seriously, but for now, it is here live on the blog.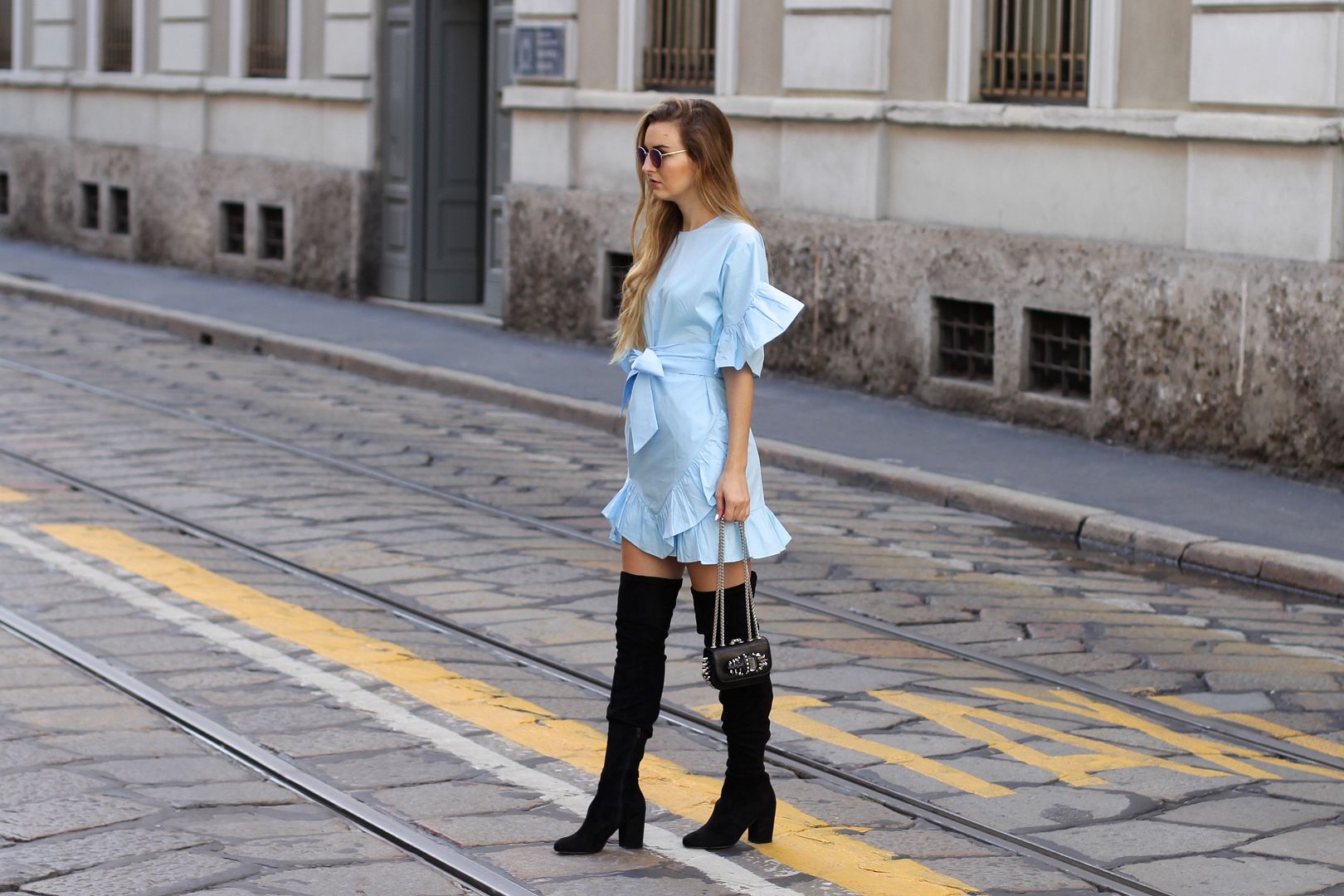 ---
Shop the look:
---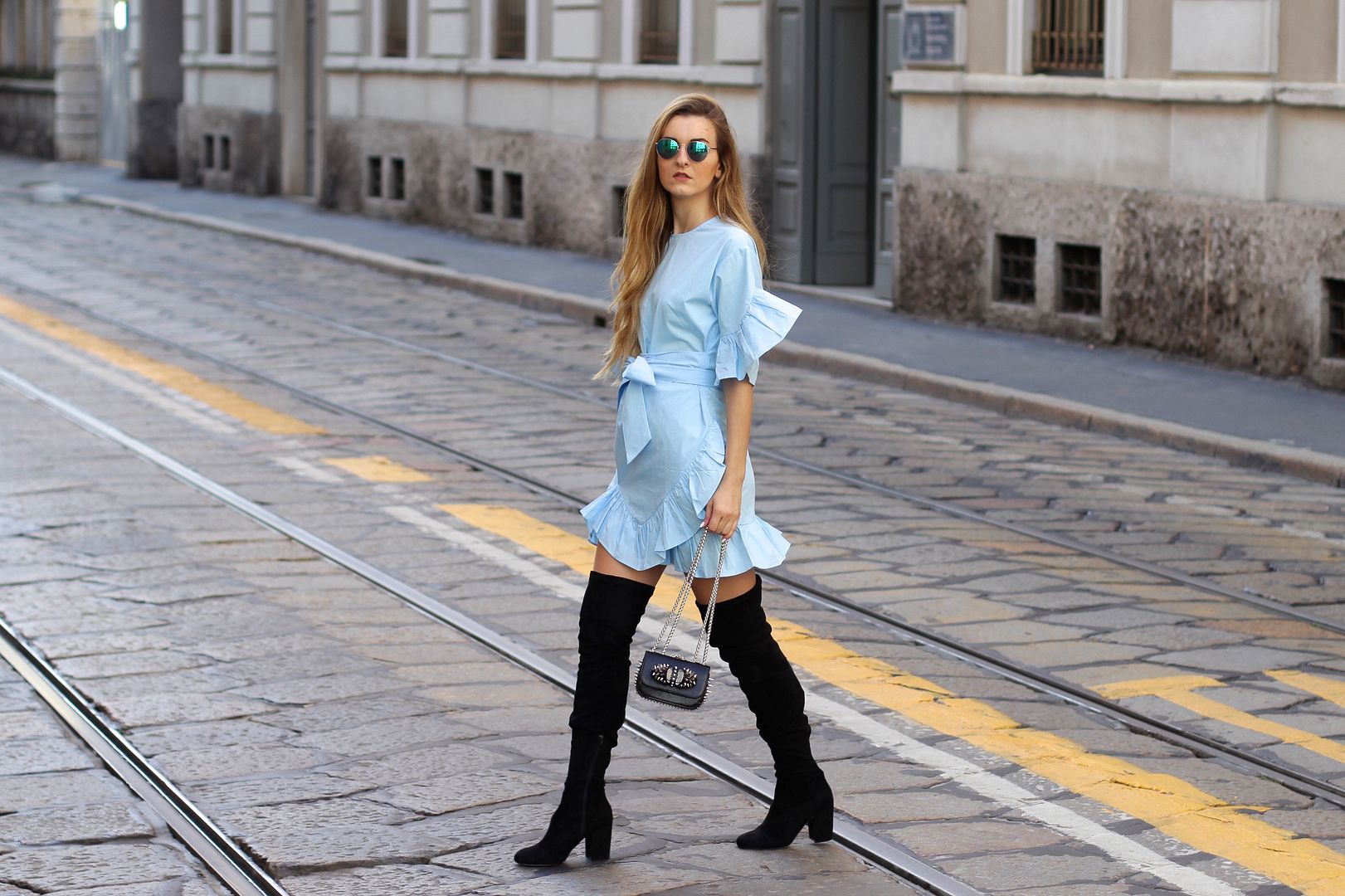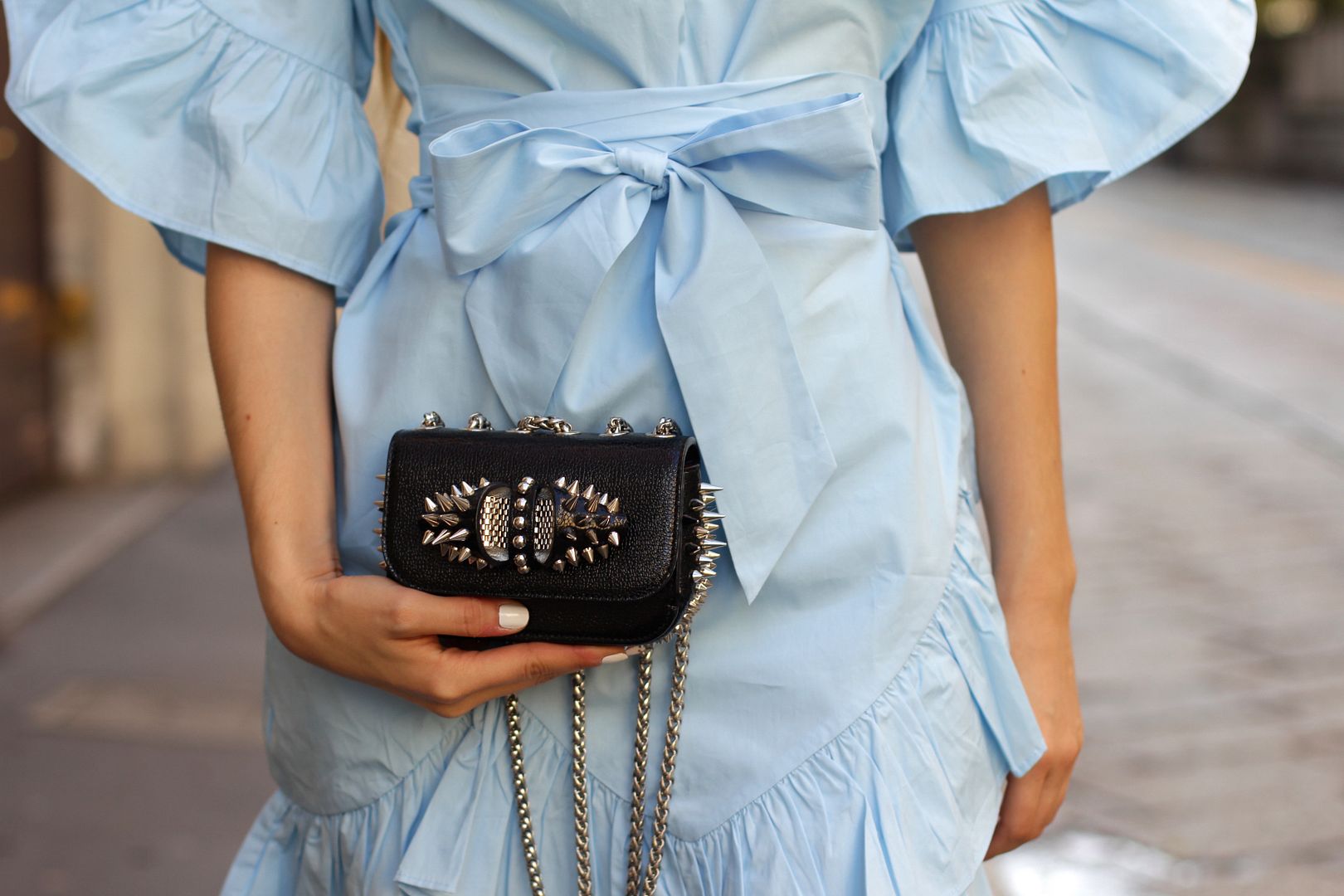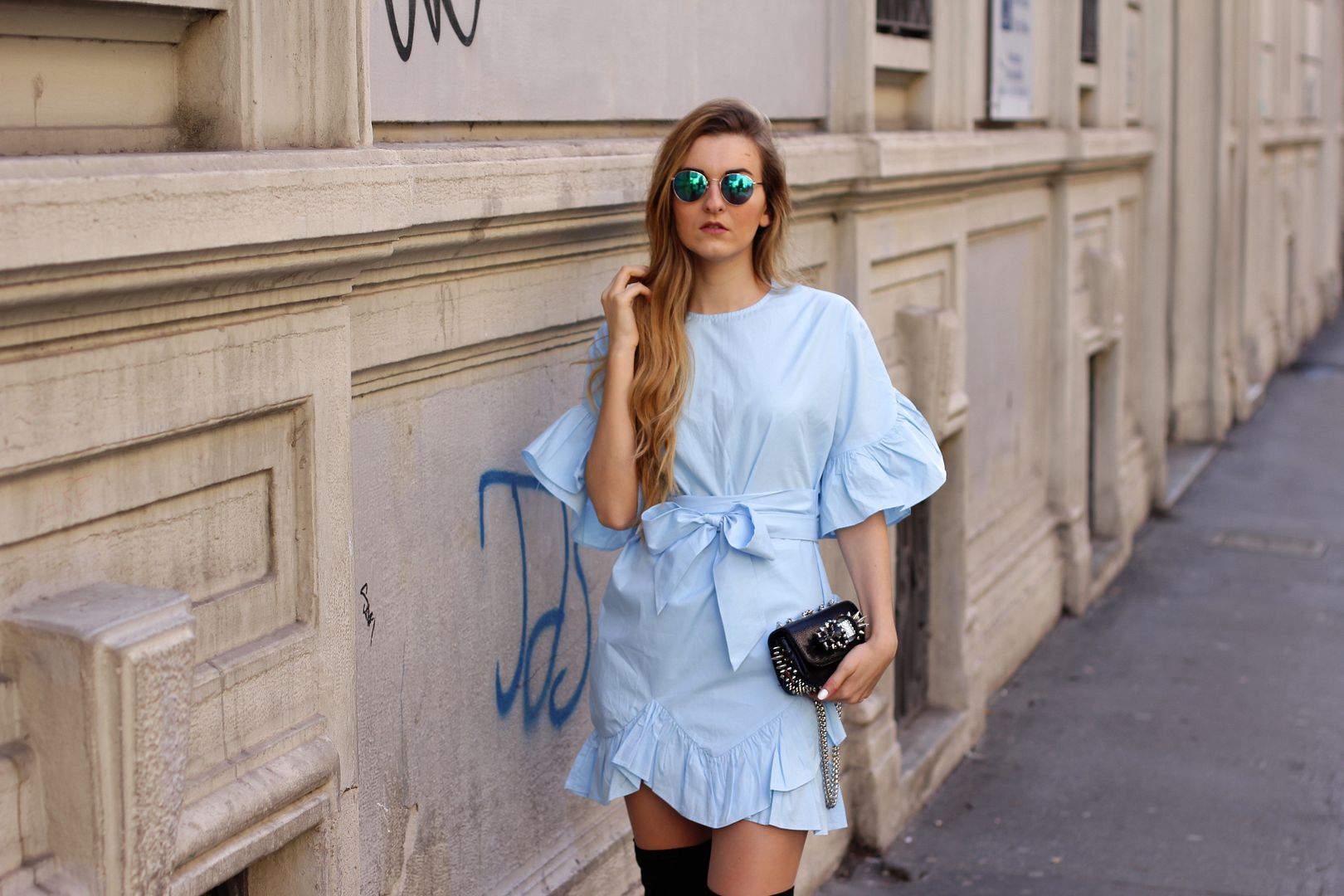 ---
I was wearing:
---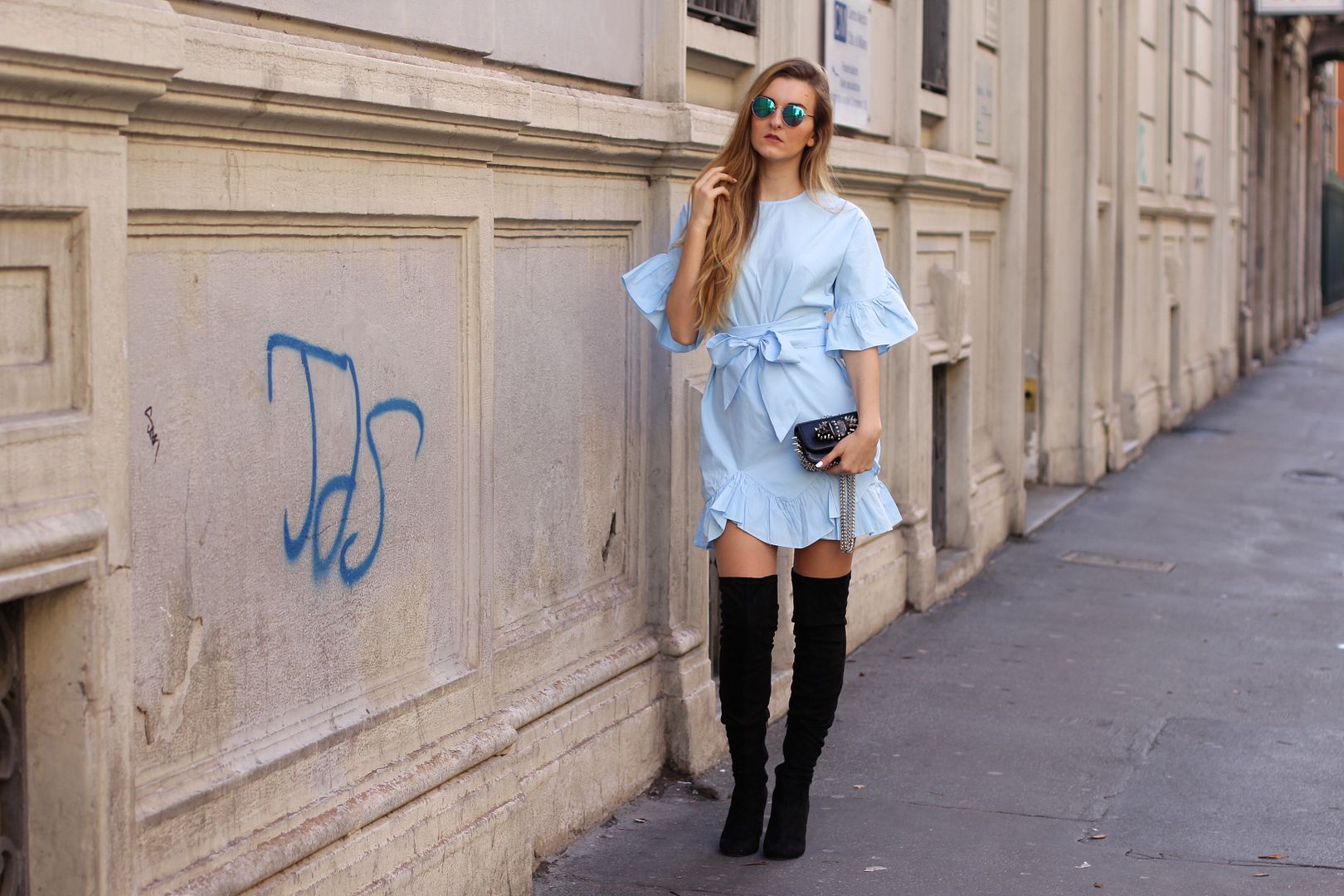 Trackback from your site.