Travelling is an experience that really has no price and the only thing that you buy and makes you richer. I consider myself lucky that I have the opportunity to always discover new places, and in the same time, go back to my favourite destinations and enjoy them over again. After staying for some days in Barcelona for the New Year's holidays and also visiting London due to the business meetings, I wanted to take a weekend free and spend it on the mountains and finally ski after three years of break. It was the best choice ever! Giving that it was a trip on a short notice, I decided that it was the best option to go back to Madonna di Campiglio, an amazing ski centre where I practically spent all my winters before moving to Milan. My parents always made sure to show me the world and I am very much grateful to them. Another reason for choosing this destination was because it is so close to Milan: I didn't wanna spend much time in travelling.
Since we took off very early in the morning, the plan was to make a short stop when already in the mountains, and take a long walk and enjoy the snowy nature. The place that I wanted to visit for some time now is Val di Genova and the waterfall Nardis that is very close to Madonna di Campiglio. I saw from many pictures that the place is amazing, however it was even more beautiful with the bunch of snow and sunny weather. Once again, I was more than sure that in Italy there are so many fantastic places that can never get exhausted.
I was rather very happy to have had the opportunity to take the photos there for my post and share them with you. Together with the red details of my hat and poncho, everything looked so magical and cosy, so very cheerful but yet very wintery.
What do you think about them? 🙂
——————————————————————————————————————————————————————————————————-
Viaggiare e' una delle esperienze più belle ed io mi considero davvero fortunata che ho tantissime opportunità di andare ai posti nuovi, ma anche tornare in quelli che mi sono piaciuti inizialmente. Dopo di essere andata a Barcellona per Capodanno ed a Londra per lavoro, volevo prendermi un weekend per andare in montagna, godermi l'inverno e sciare dopo 3 anni di pausa. Visto che lo abbiamo deciso poco prima di partire, la mia idea era di andare a Madonna di Campiglio perché si trova vicino a Milano, ed anche perché a Madonna di Campiglio passavo tantissimo tempo quando ero piccola.
Siamo partiti molto presto il mattino e l'idea era anche di fare una passeggiata lunga prima di andare in albergo. Il posto che volevo vedere sono le cascate Nardis in Val di Genova, molto vicino alla nostra destinazione finale. Tutto era davvero stupendo, specialmente con tutta sta neve in giro, che lo rendeva ancora più magico e speciale.
Ero davvero felice di aver avuto l'opportunità di farmi delle foto in un posto così splendido e poi condividerle con voi. Il mio poncho e cappellino rosso hanno dato una sensazione ancora più particolare alle foto, e tutto sembrava molto invernale.
Cosa ne dite? 🙂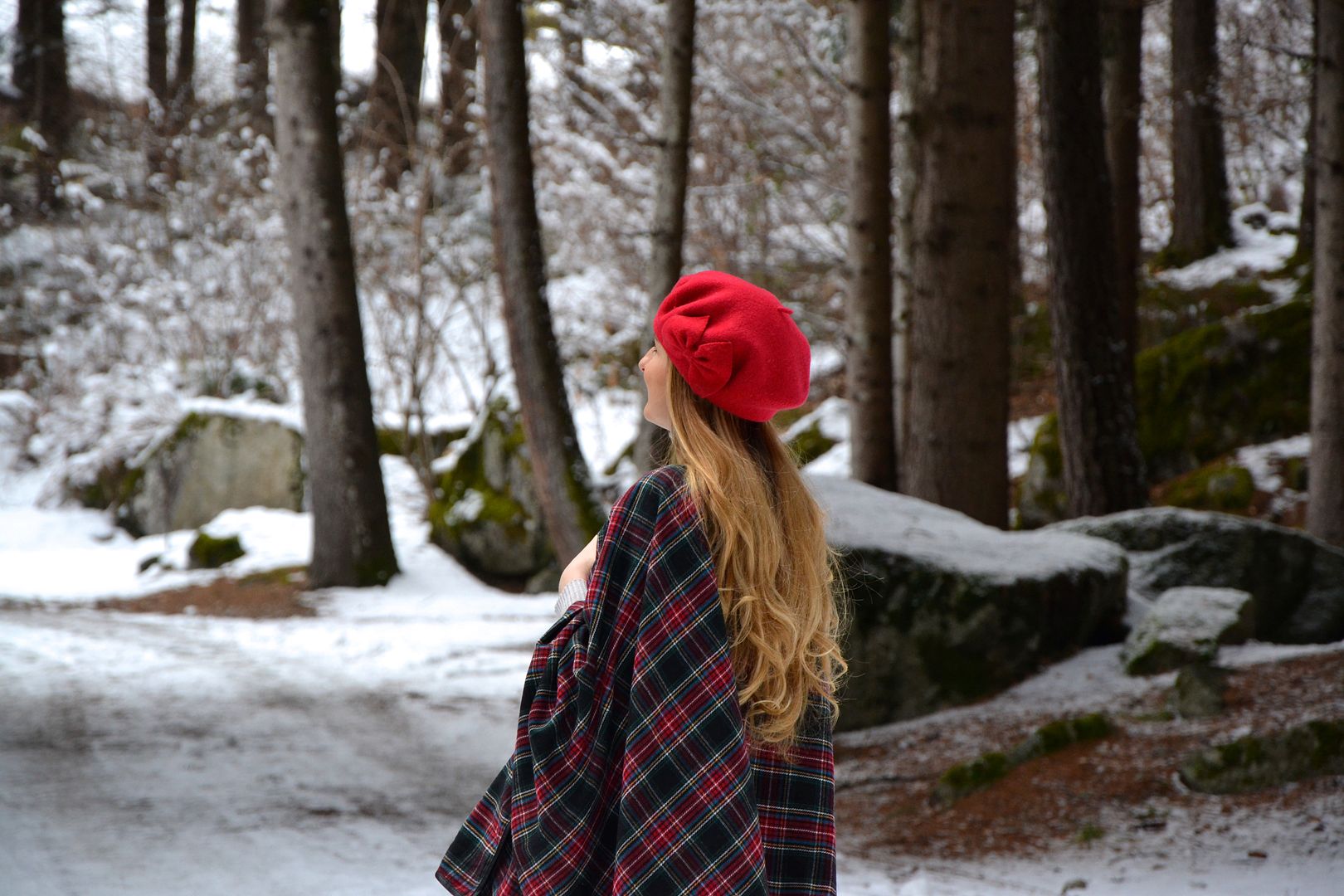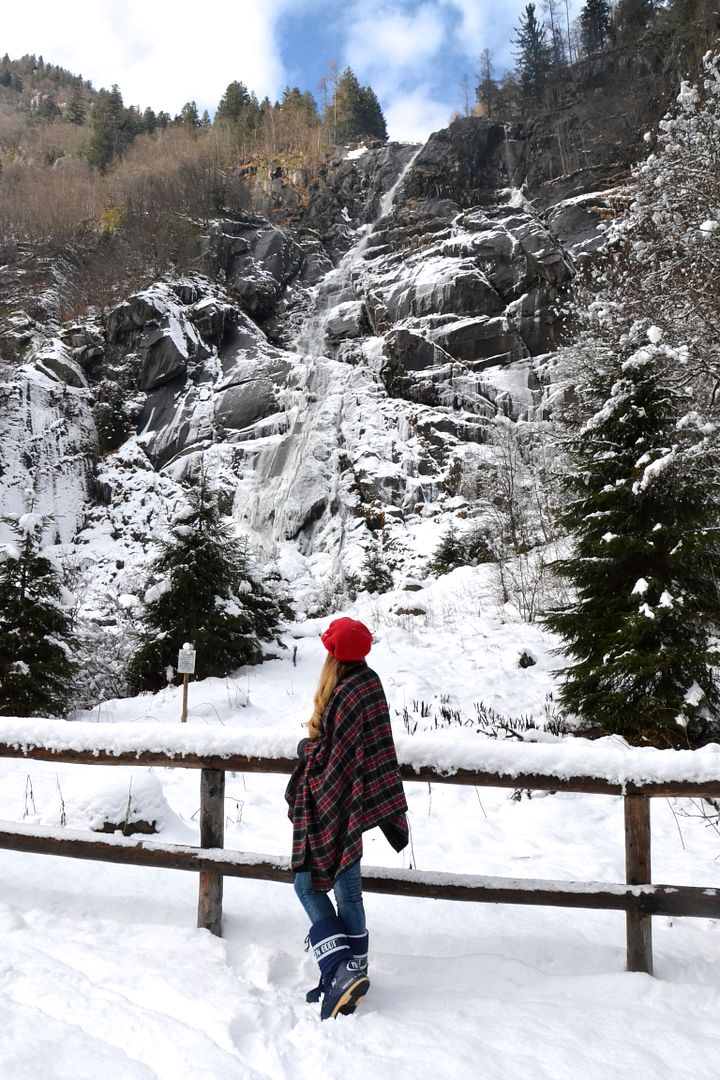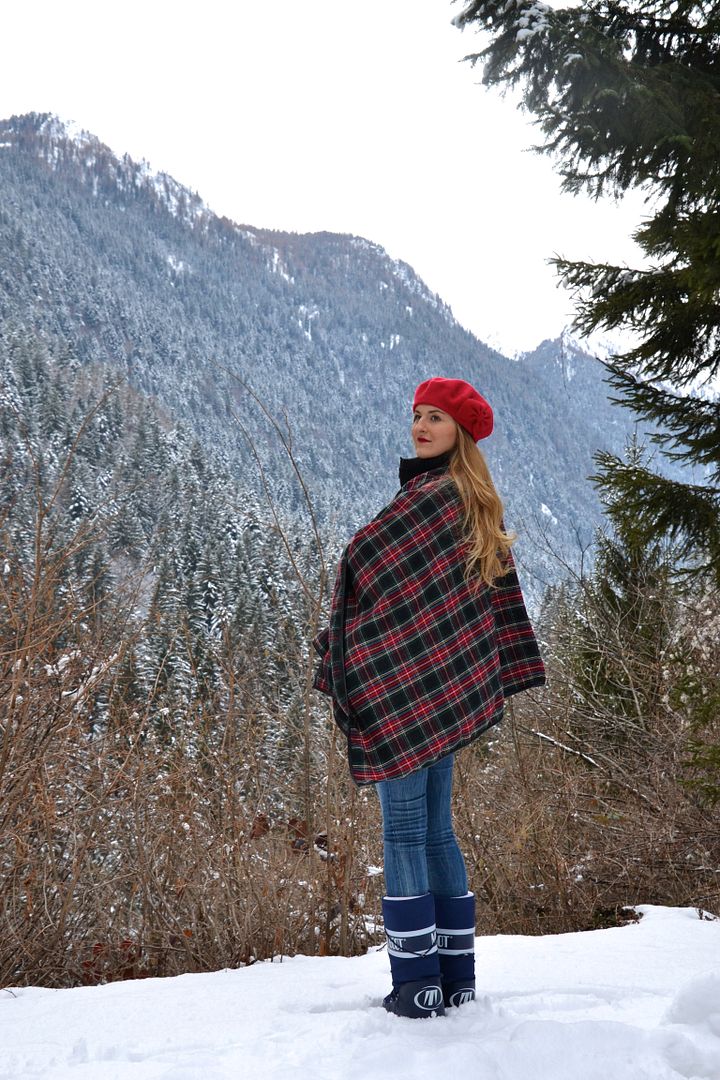 I was wearing:
Accessorise hat (similar here)
Miss Sixty jeans (similar here)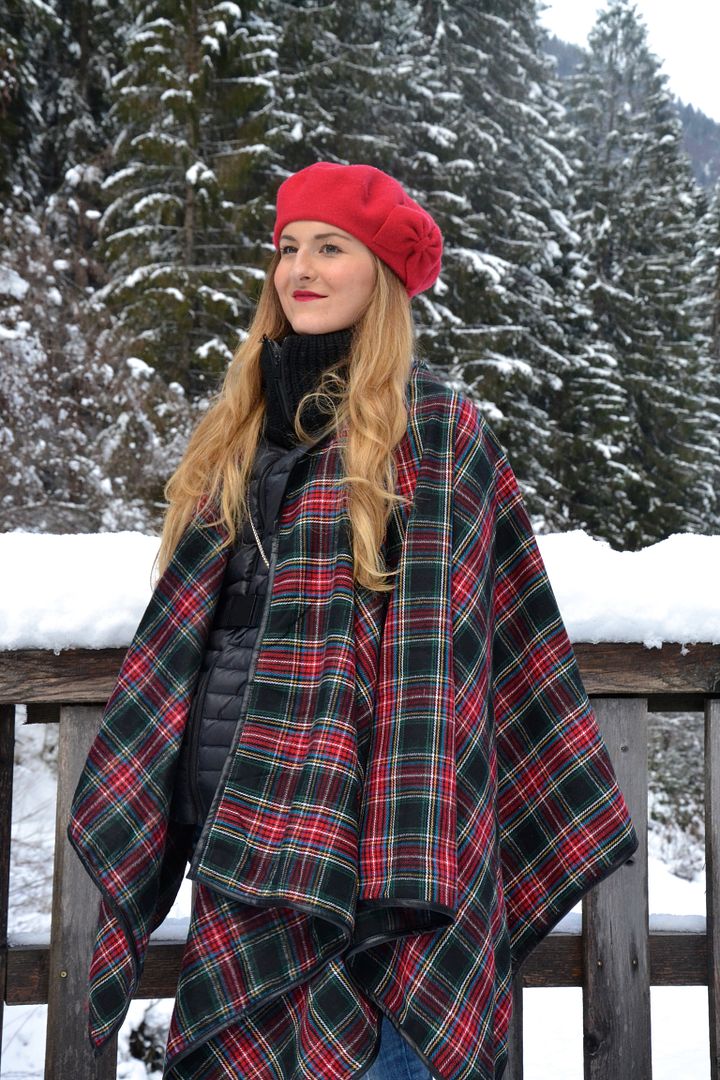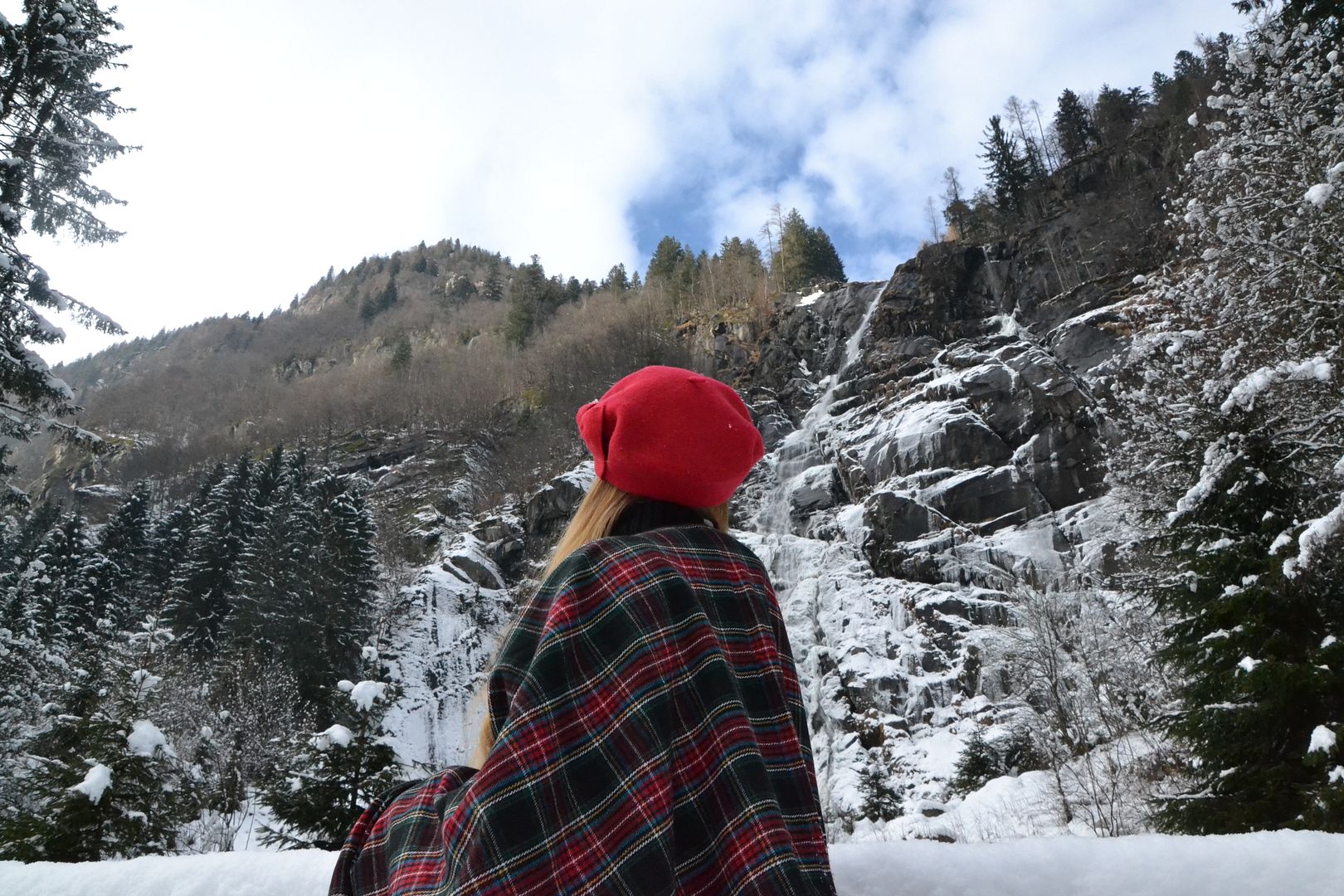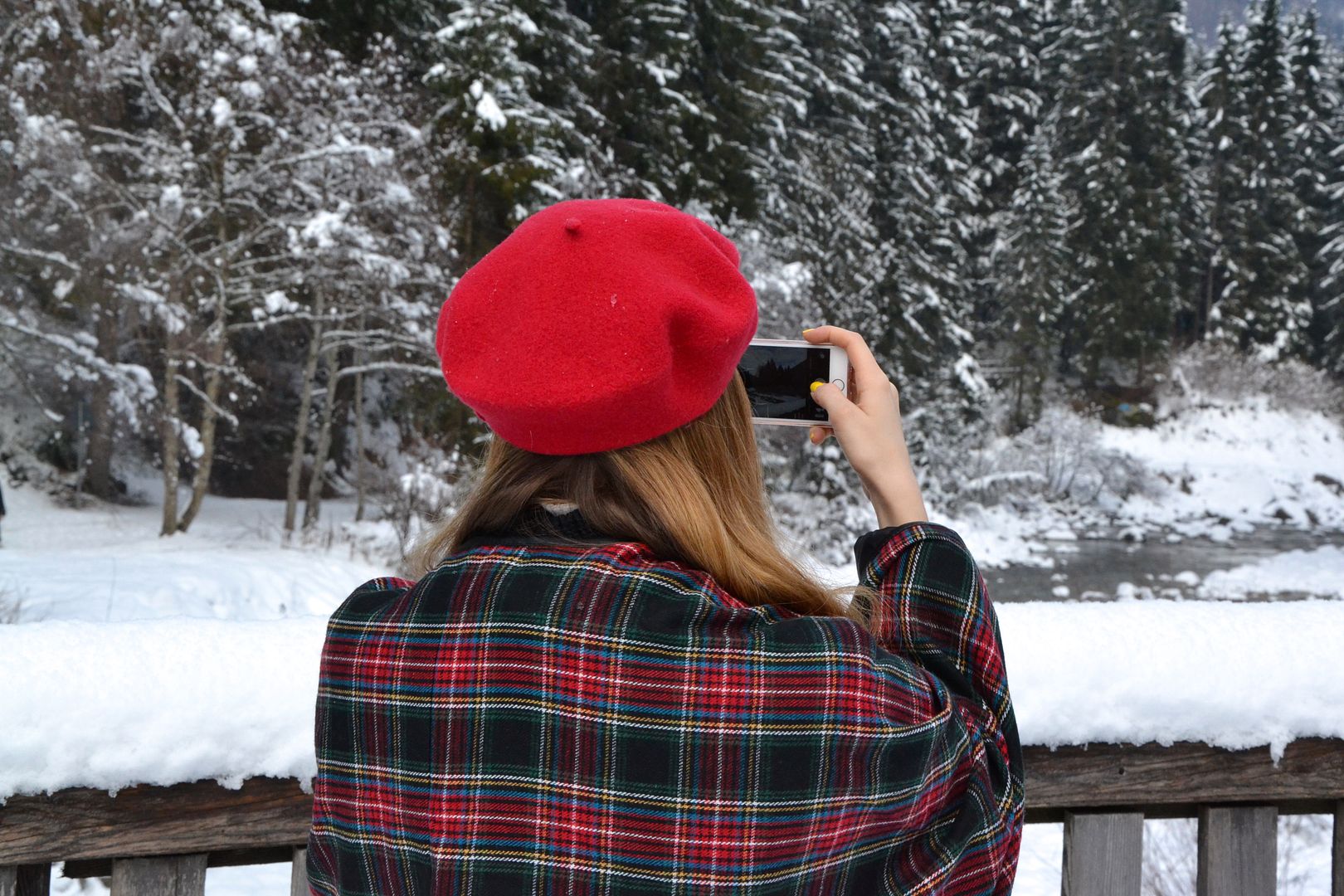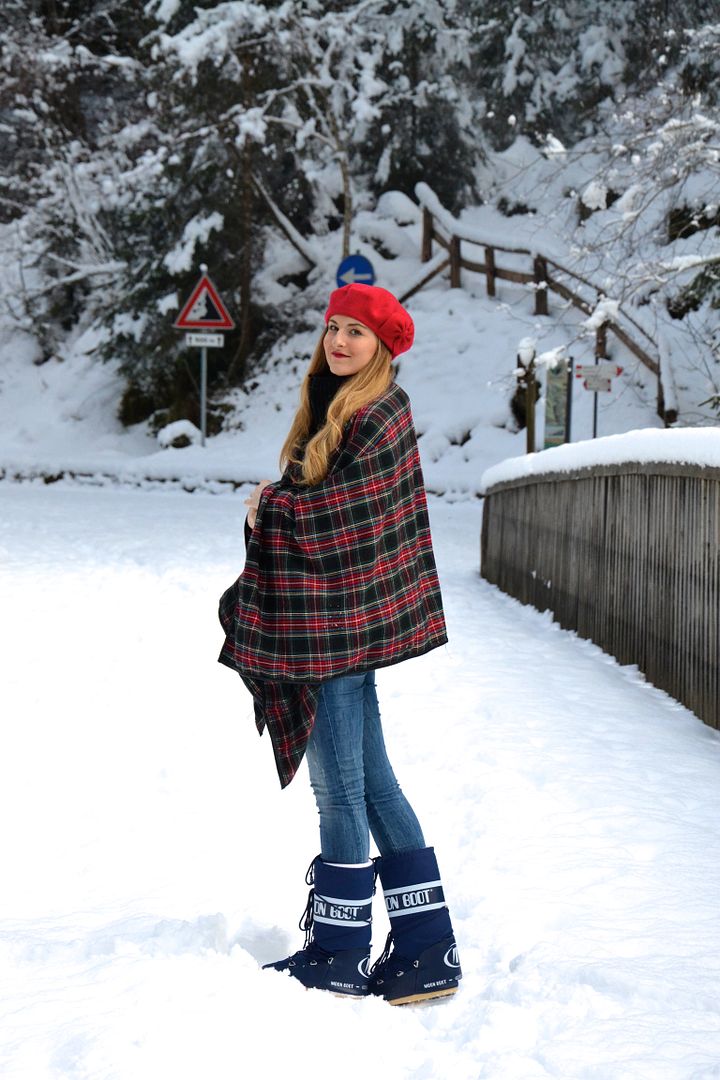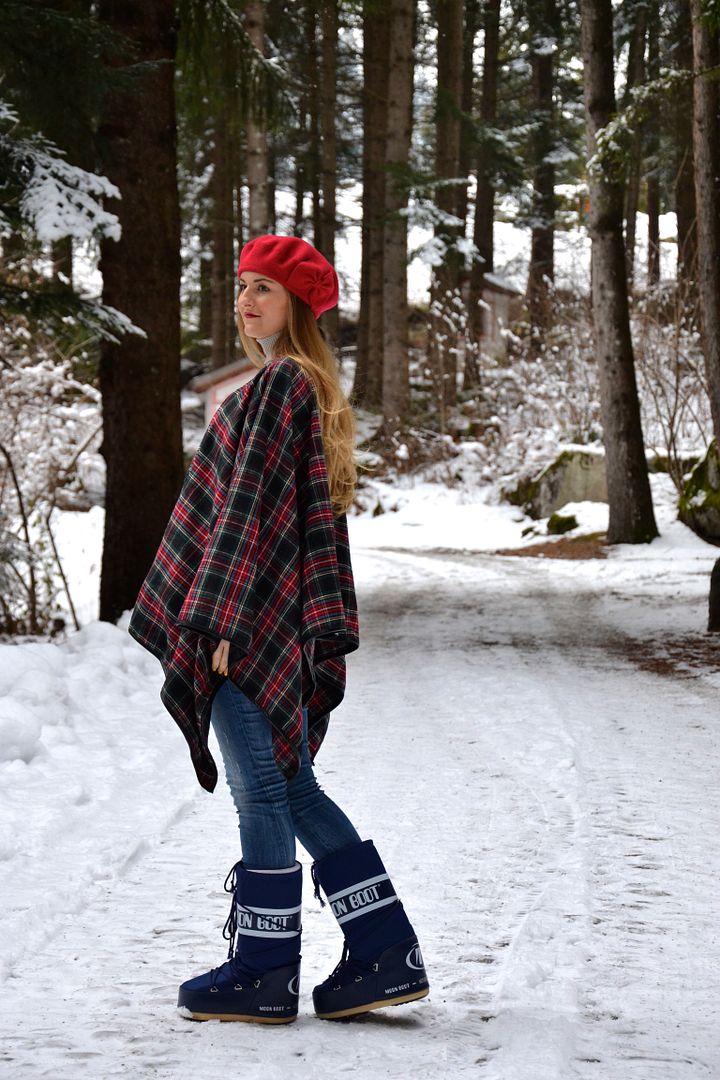 Tags: cascate nardis, fashion blogger, Madonna Di Campiglio, moda, Natasa Blair, natasa vukobratovic, neve, photoshoot, poncho, snow, style, travel, val di genova, waterfall
Trackback from your site.