Maybe you would wonder why I called this post simply "Milano", but here are a couple of reasons: this city is very particular for wide boulevards and streets, and once I saw the photos on the computer it reminded me right away of how Milan is actually beautiful. Then, even in this post I took a shot with a tram so it was another thing that actually reminded me of the city itself, and lastly, this type of street style is typical for Milan.
For this occasion I wore strapped jeans, red lace shirt and black flats. Whenever I wear this kind of "street look" I love putting a black hat and my Wayfarer Ray Bans. 🙂
While you are reading this I am at home a bit sick in bed, trying to compensate the lack of sleep with warm tea and cookies (this is for my only pleasure haha!), but on the other side the weather is so sunny that I find it hard not to get dressed and go walk around.
I am enjoying all the time possible at home as I will not be back until the winter holidays, but on the other side I don't mind as I will have a lot of things to do in the next months: finish my thesis, go to Berlin and London, do a project in Rimini, prepare for IELTS, and also a couple of events in between. I love when things get this hectic and I love feeling useful and busy. 🙂
——————————————————————————————————————————–
Forse potete chiedervi perche ho chiamato questo post proprio "Milano", ma ci sono vari ragioni per questo: Inizialmente, Milano e' una città con tantissimi vie grandi e larghi, e quando ho visto queste foto mi hanno fatto pensare subito alla bellezza della città. Poi, anche in questo post potete vedere una foto col tram, che e' molto particolare qua. E finalmente, questo tipo di via dove ho fatto delle foto e' tipica per Milano.
Per questa occasione ho indossato i jeans, maglietta rossa con i dettagli di pizzo e le scarpe nere. Quando ho un look molto "street style", mi piace mettere anche un cappello nero ed i miei Ray Ban.
Mentre voi state leggendo questo post, io sono nel letto, provando di riprendermi con una tazza di the ed i biscottini (quelli sono solo per i miei gusti haha!), pero dal altra parte lo trovo davvero difficile non muovermi perché fuori fa un tempo bellissimo.
Me la sto godendo a casa il più possibile perché poi non ci torno fino alle vacanze invernali. Dall'altra parte, lo so che questo periodo passera' velocemente perché ho un sacco di cose da fare: finire la mia tesi, andare a Berlino e Londra, fare un progetto a Rimini, prepararmi per IELTS, ed anche un paio di eventi in frattempo.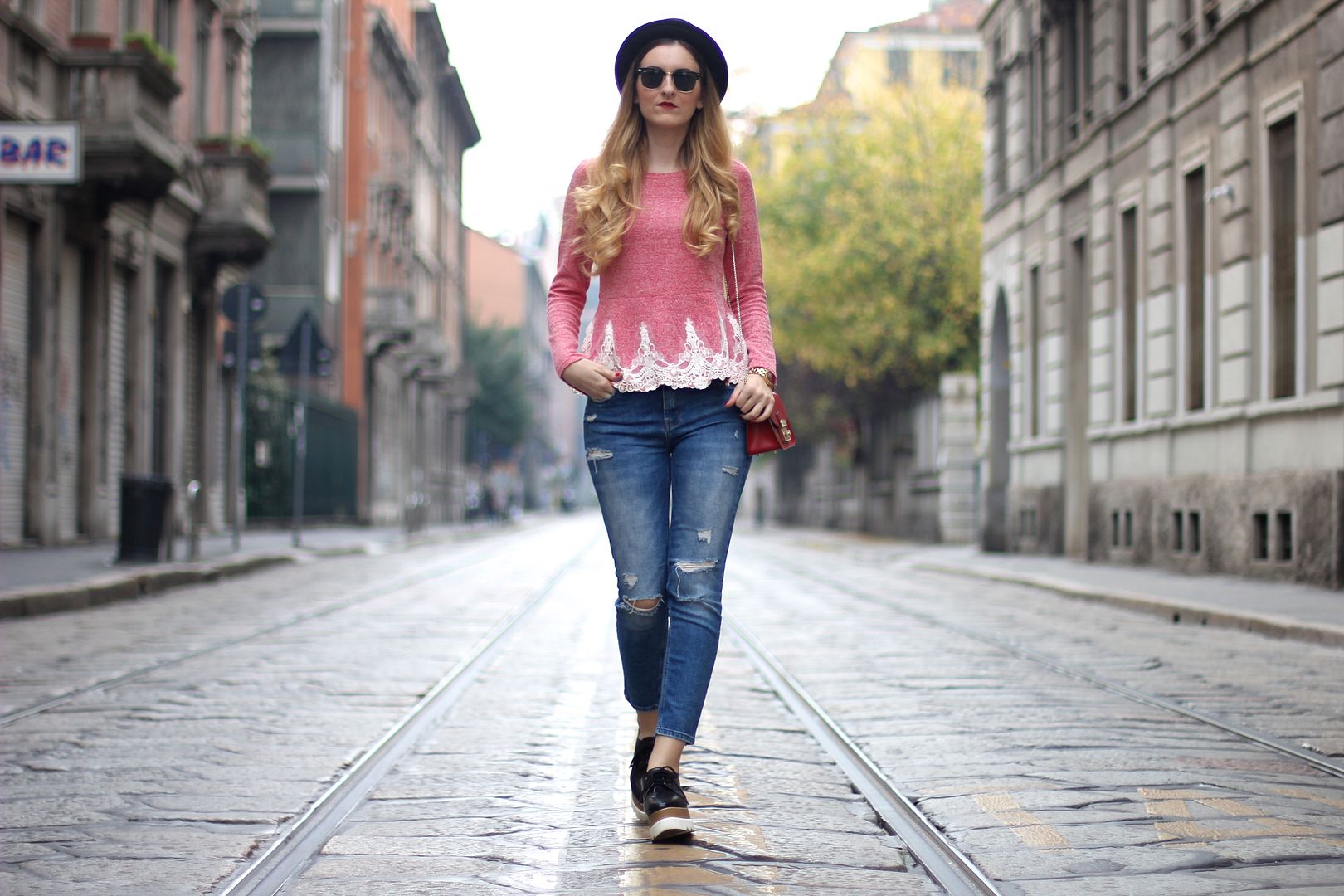 I was wearing:
Zara jeans (similar here)
Quanticlo shoes (same here)
H&M hat (similar here)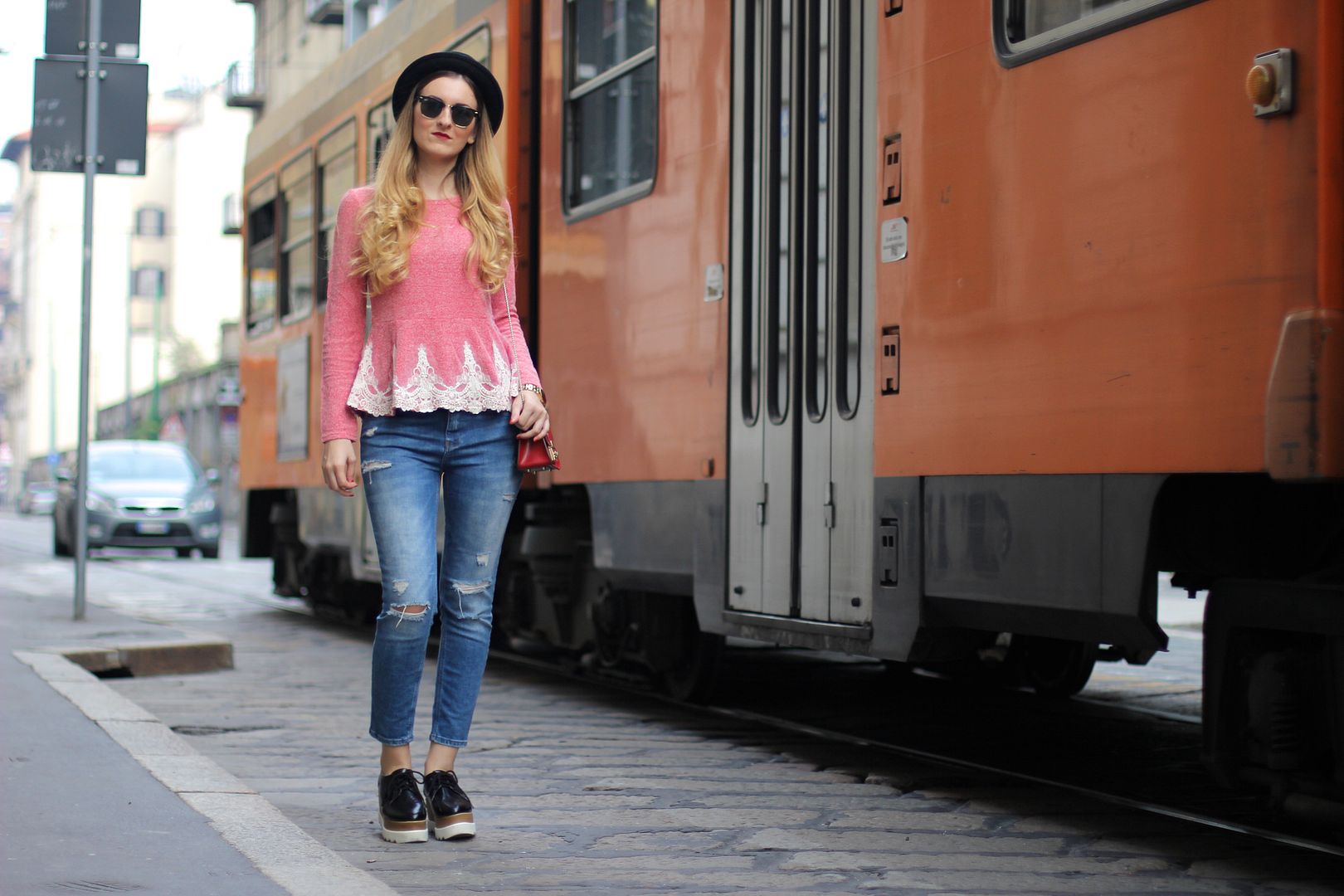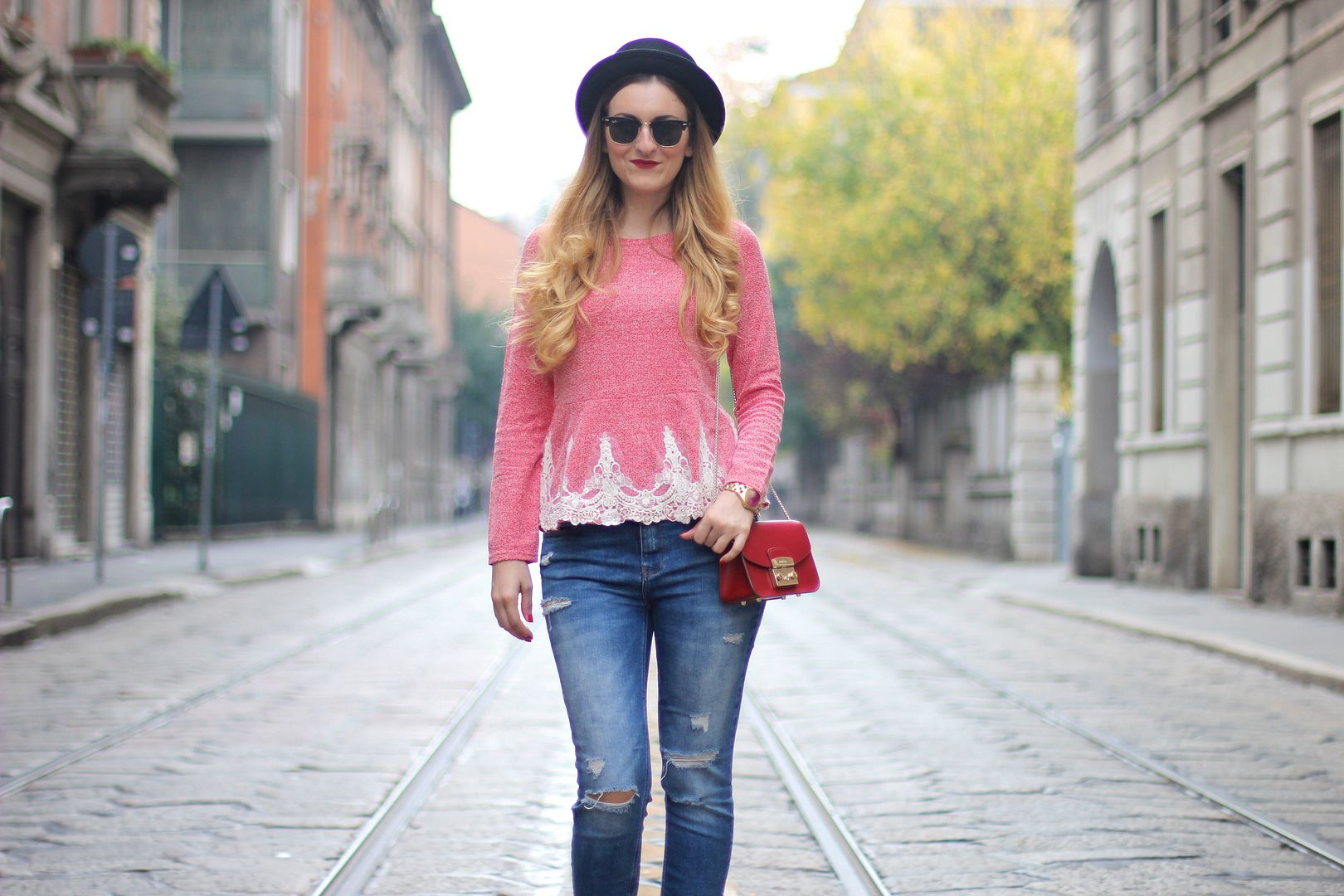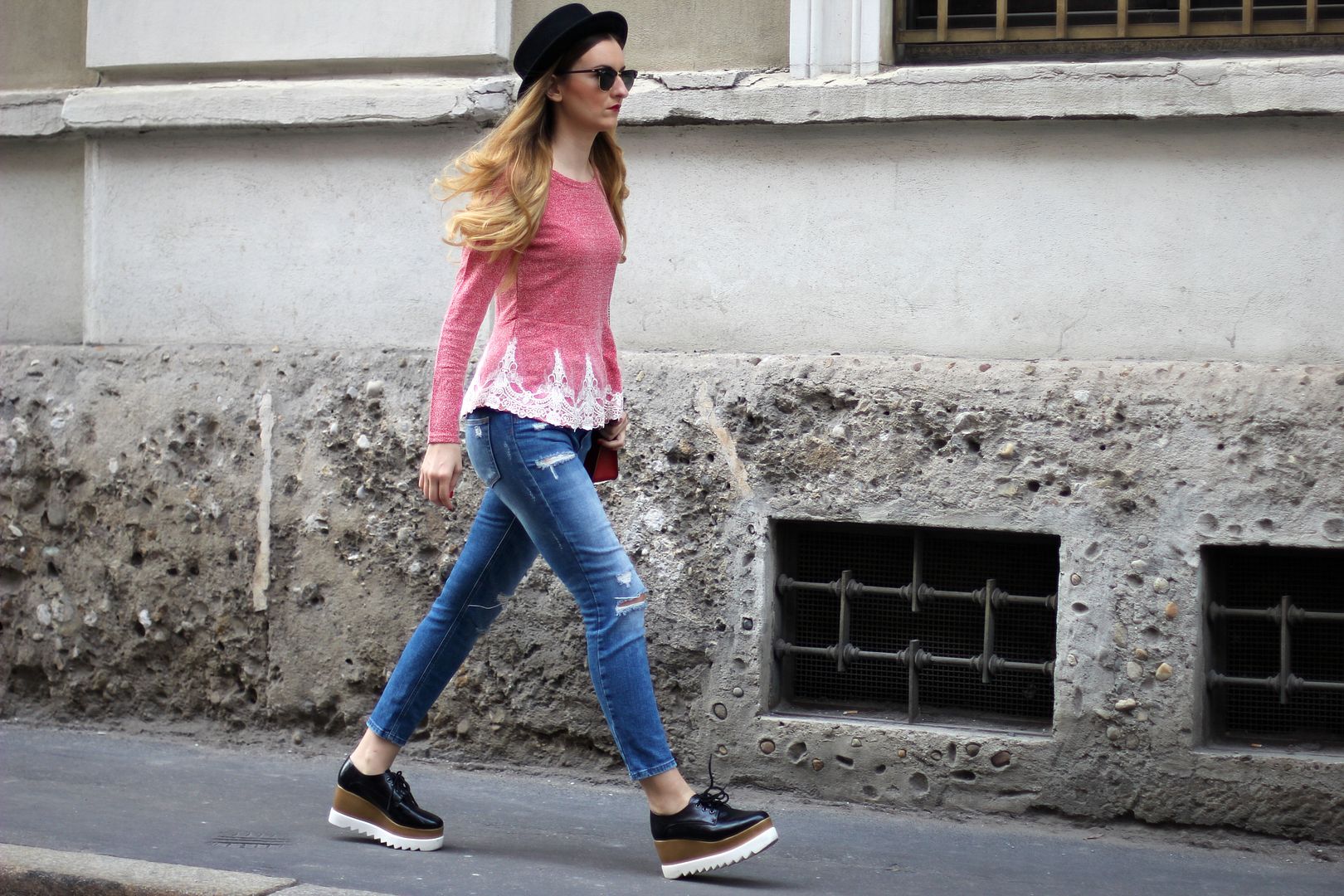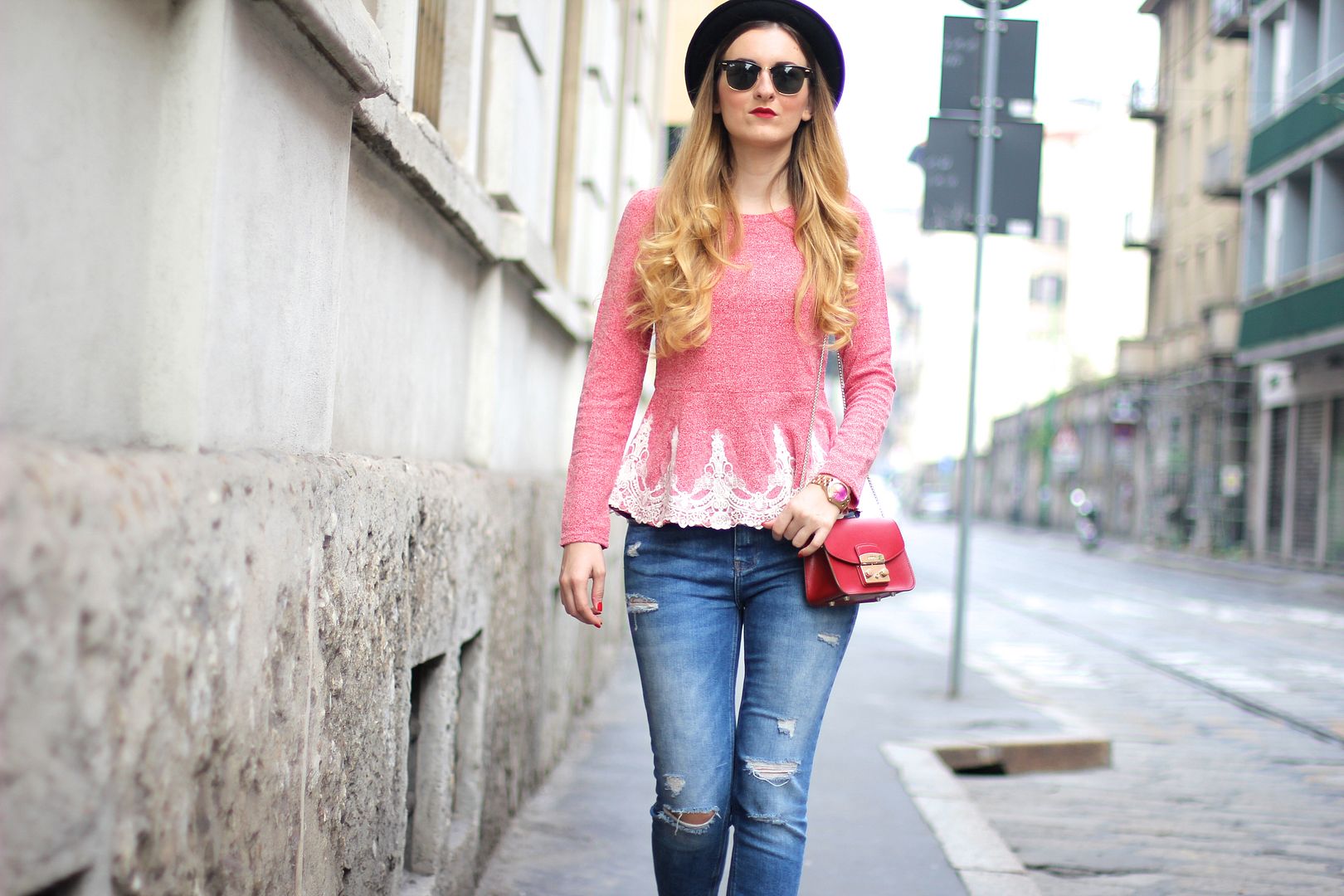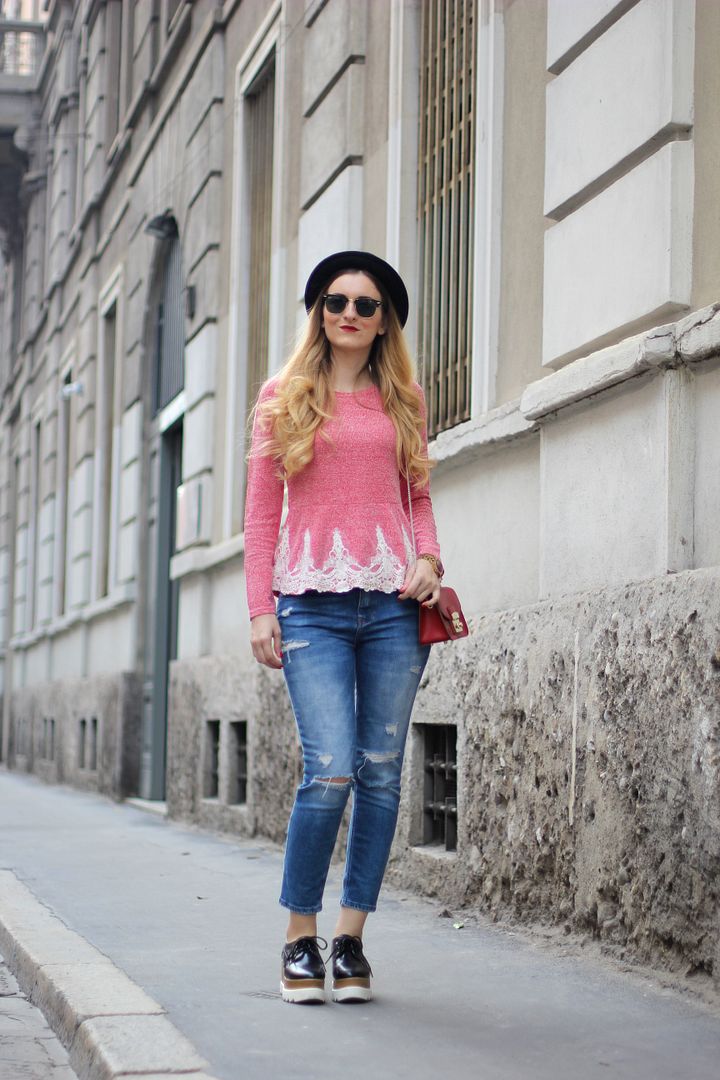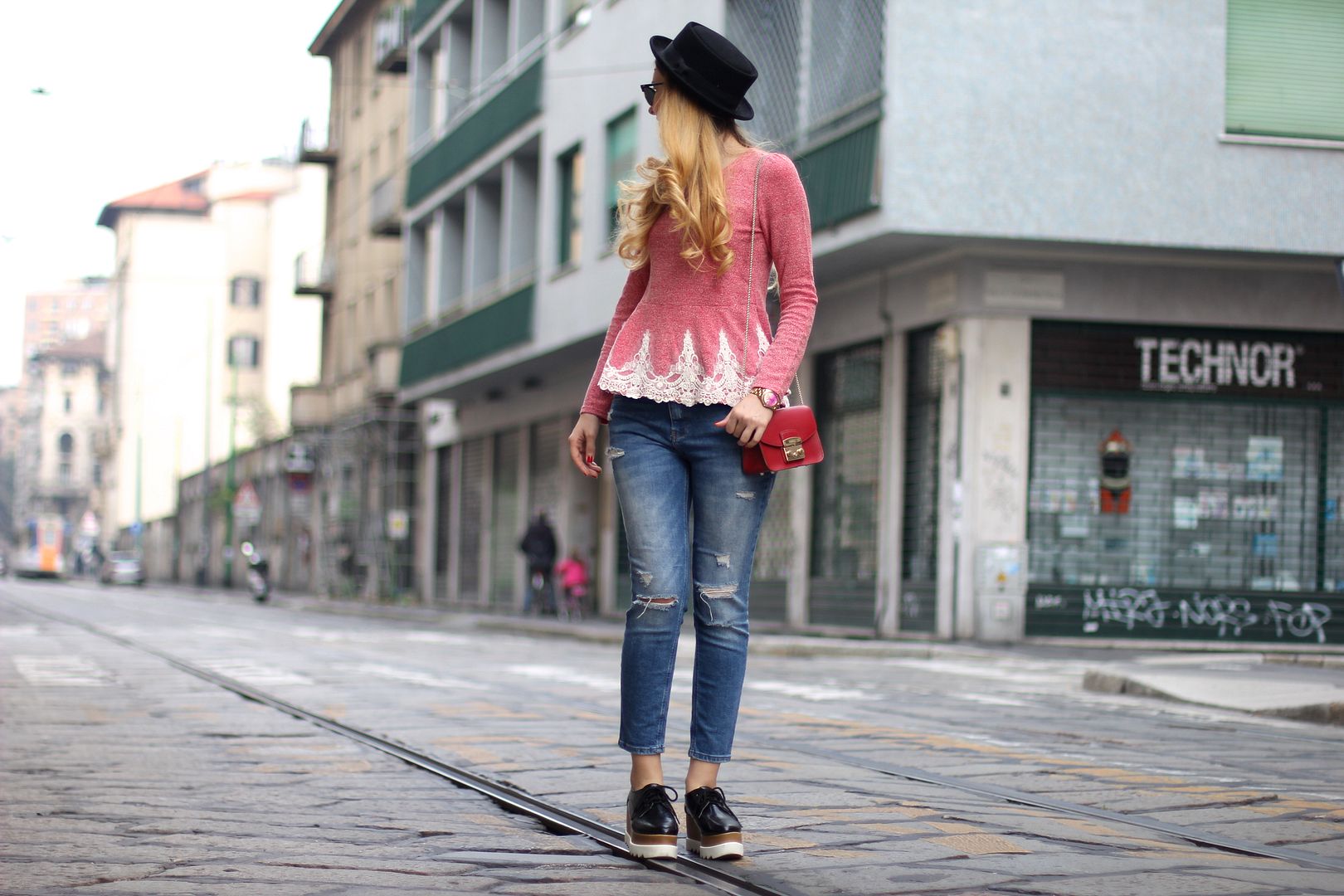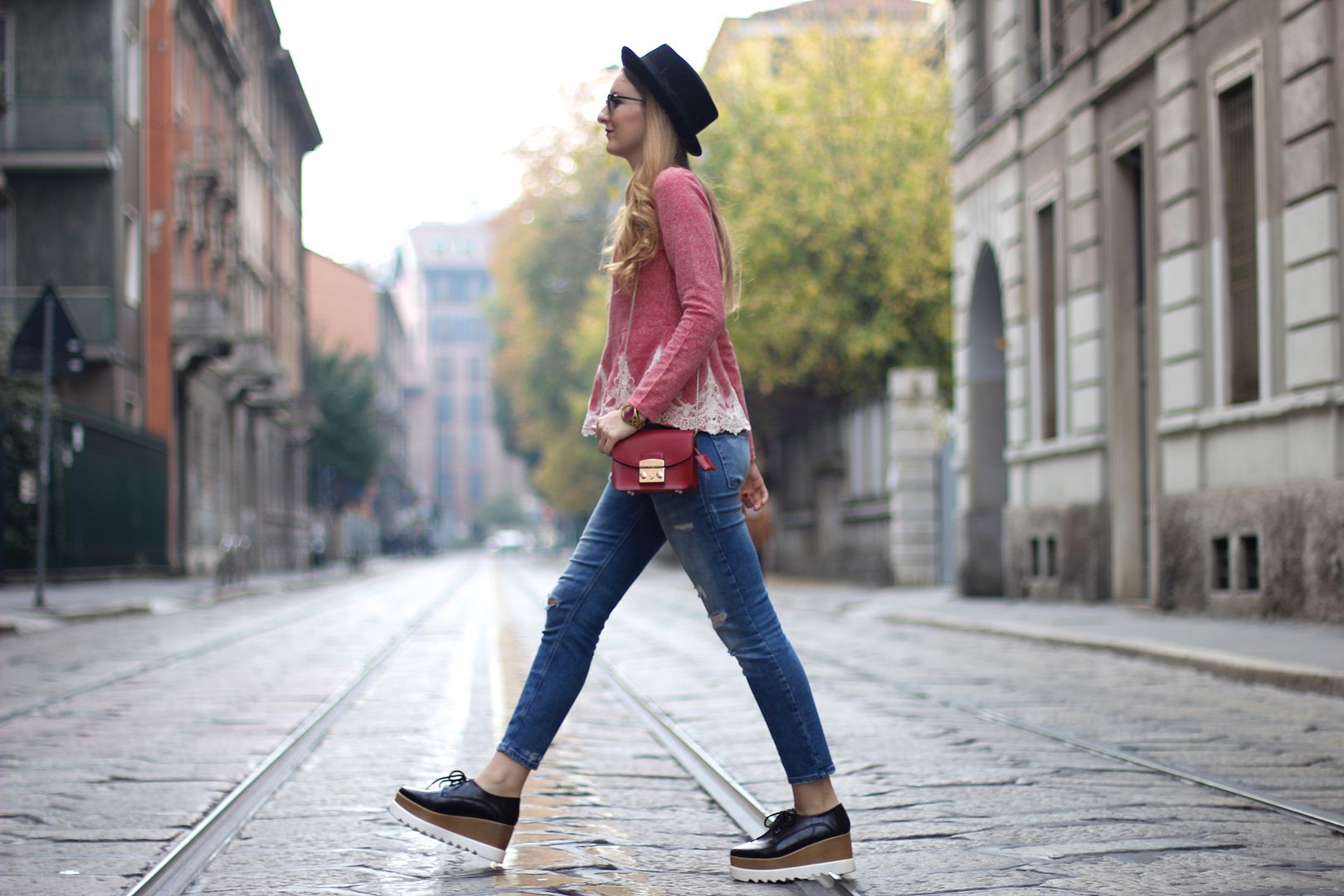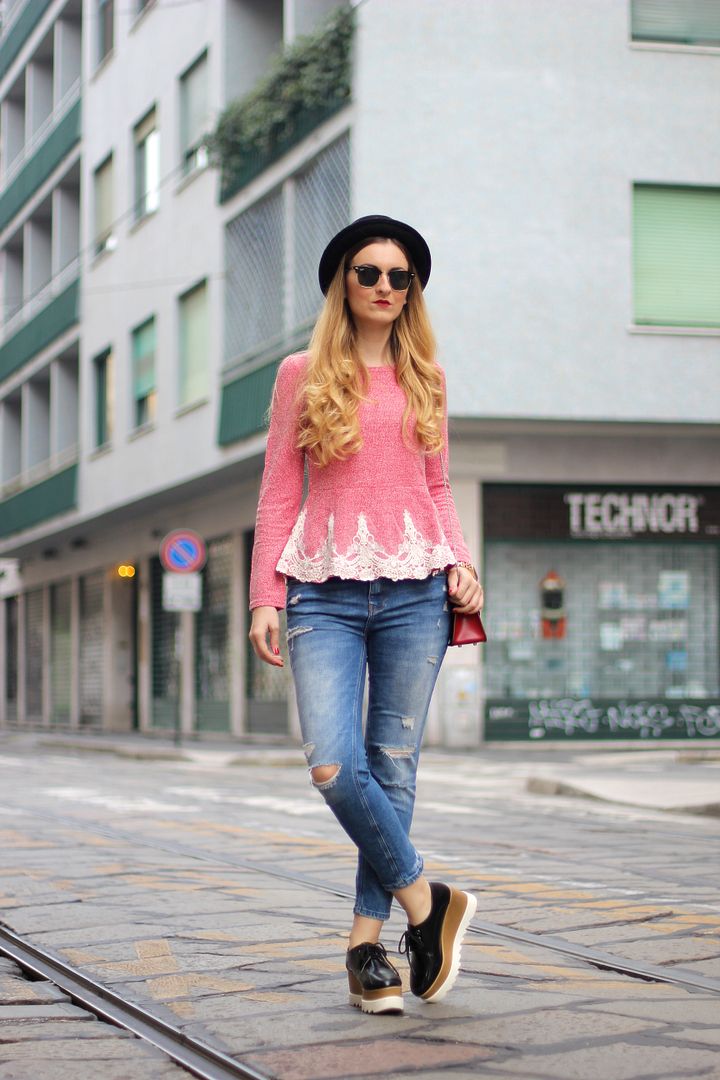 Tags: berlin, blog, fashion blogger, home, jeans, lace shirt, london, Milan street style, Milano, moda, Natasa Blair, natasa vukobratovic, new post, ray ban, street style, travel
Trackback from your site.