London Fashion Week Day 3 was a bit calmer than the previous ones. As I mentioned in the previous post, what I liked the most in London was meeting new people, so this day was interesting particularly for that.
I went to the Blogger Hangout with Blogger Programme, which was held in the Covent Garden District on Sunday. I went with my friend Svetlana, and we had such interesting two hours or so. There were so many interesting activities to do, besides chatting with blogger colleagues and meeting new ones. Regarding the beauty, we could have had a hairstyle done, or even do our nails. On the other side, we hanged out with brands like Public Desire and SuperDry.
After this event I went to the Belstaff presentation, done in collaboration and honour with Liv Tyler and her new collaboration with Belstaff. I found that presentations in London are mostly different than the ones in Milan. Here they usually hire the models wearing the products so you actually get the picture how it would look on a person.
About the look: I wanted to get out a bit of dresses and jeans so I made a combo of my favourite new boots from Asos, black skirt and a cute shirt from Storets. For a long time now I wanted to buy over-the-knee boots, but somehow I didn't until now. These I liked because first of all I needed the black ones. Then, I liked they had a heel that is not so high but at the same time high enough it makes you feel more elegant.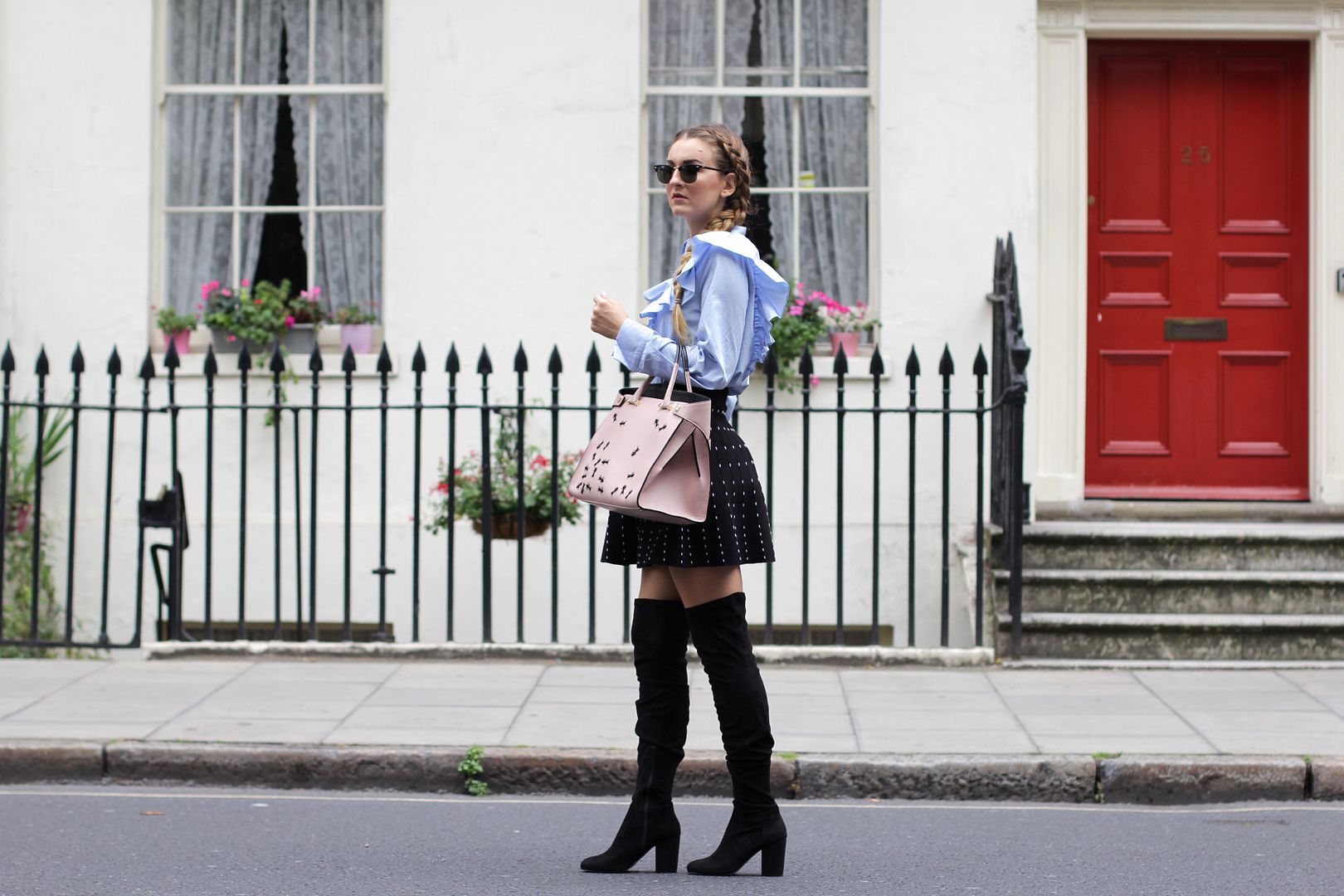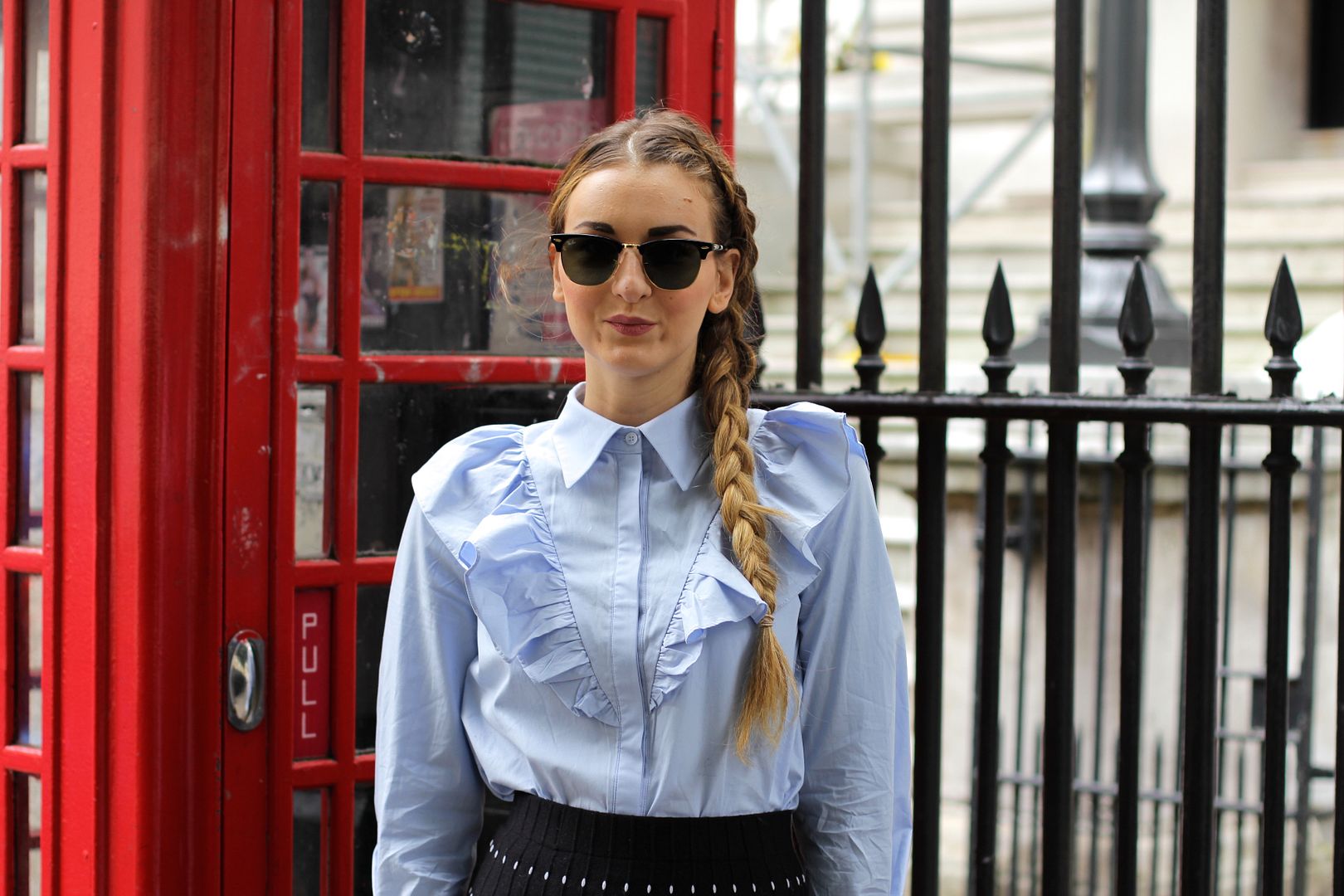 ---
Shop the look:
---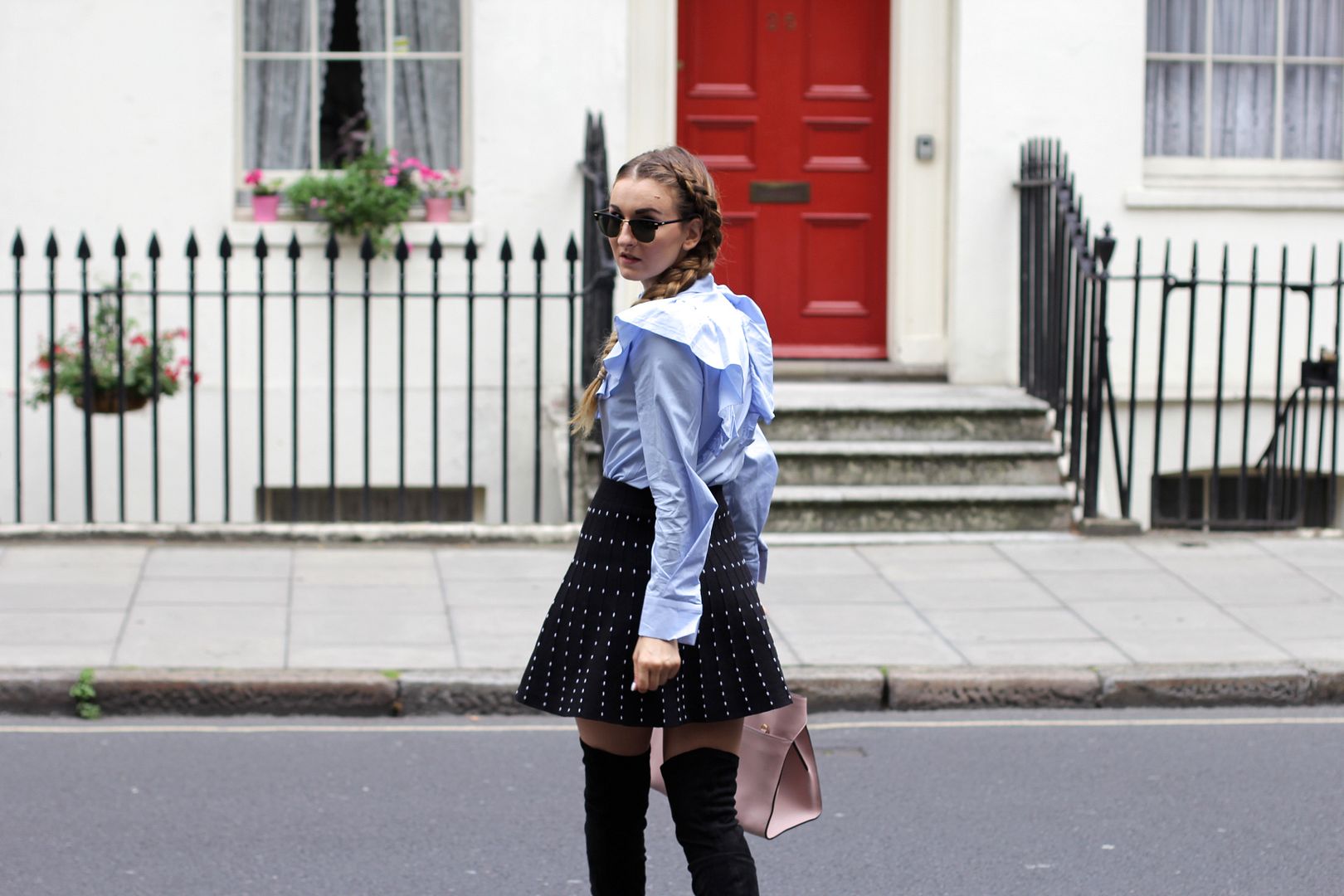 ---
I was wearing:
Zara skirt
---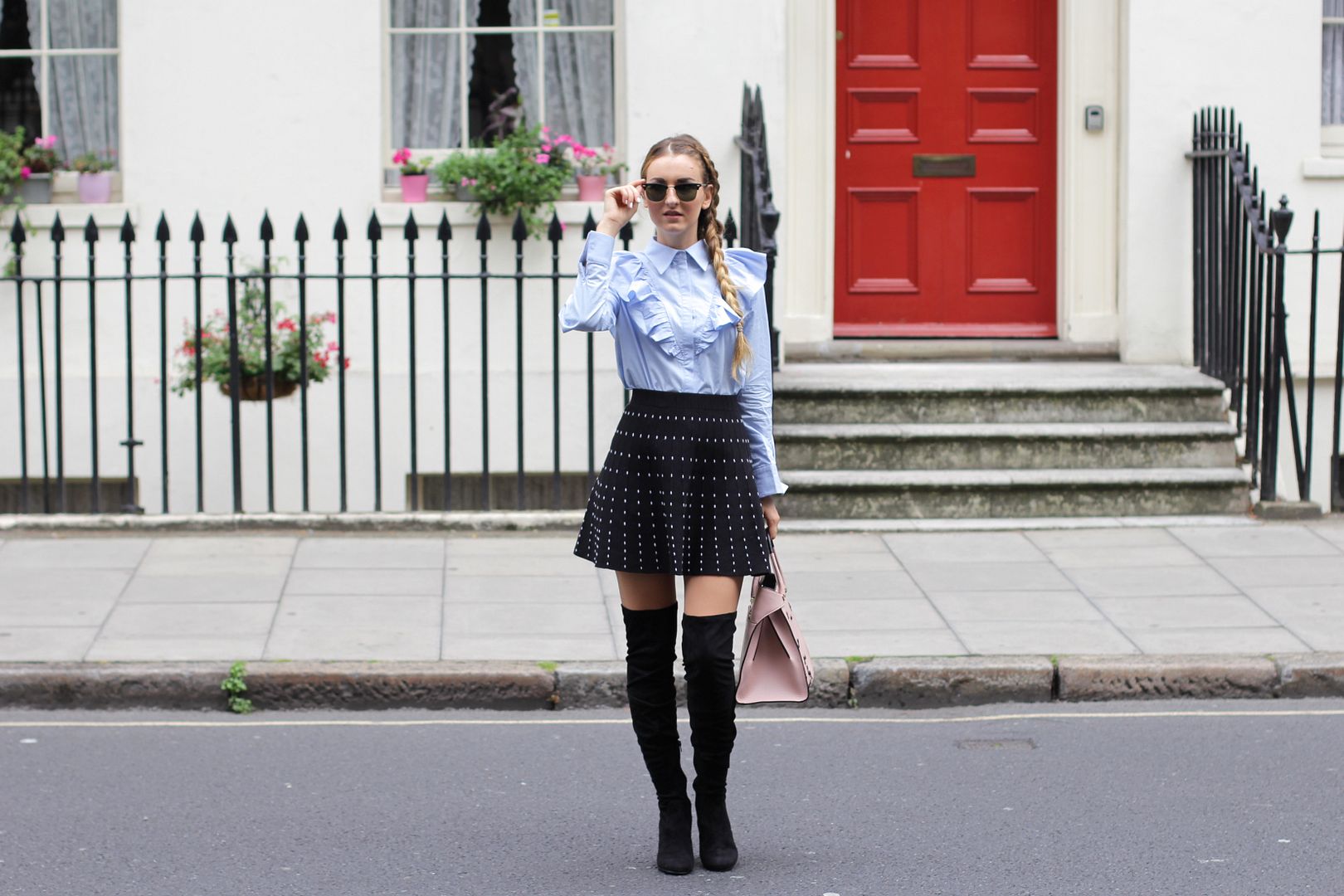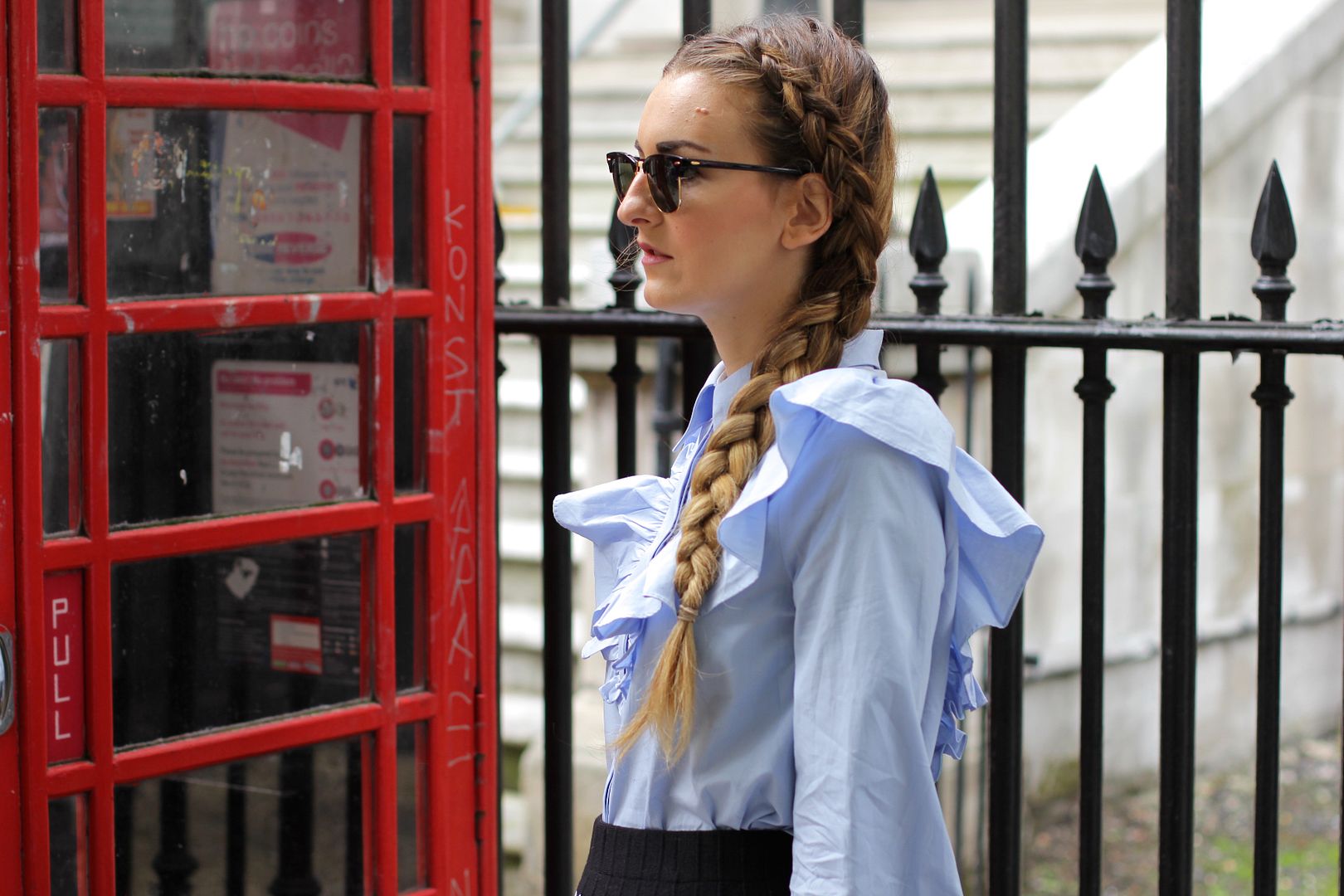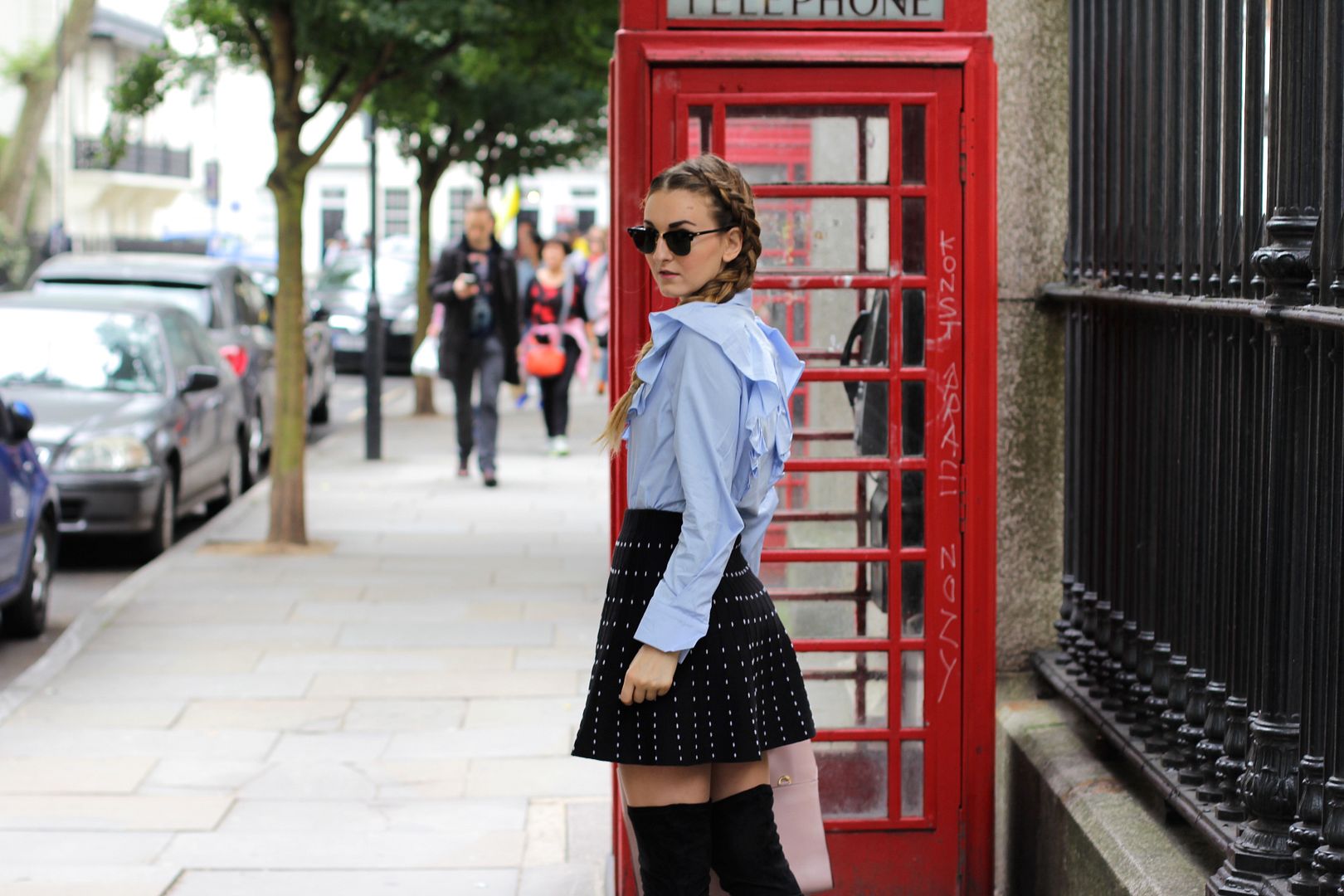 Trackback from your site.