Even thought it started with me missing a show on the first day, London Fashion Week Day 2 was more than satisfying. I attended the Mother of Pearl show, which for me was something very interesting. I generally love pearls, and when I was a small girl, necklace pearls were something that I made my mum buy me every once in a while I don't know why, I guess I though that was gonna make me a lady or something. I guess I saw it in some movie or show that I liked, who knows. Anyways, the collection was very girly and interesting because pearls made a part of all the outfits in different ways: embroidered in a sleeve, part of a shoe, necklace, as a skirt detail, etc.
What I liked the most during this day, and also the other ones, is that I met a lot of new interesting people. But I am not talking about an event, where you come with someone and they introduce you to other people. I am talking about walking around the city, you can tell that dozens of persons have arrived there just because of the fashion week, you have same interests and then, they just come to you on the street, you start talking about what you do, etc. I really liked that as in Milan that is not quite often. Actually it never happened to me during this period of 7 years that I have been living here. I am glad to tell you that now London is a city where I spend a lot of time during a month, always more than a week and I am glad that it will continue that way.
About the look: when I saw this dress on Storets, first thing that I though was that it would look great on me as it accentuates the waist, and I have a very small one. It seemed perfect for the fashion week in London, as it is a dress but at the same time also a coat, so I did;t have any doubt that it would keep me warm during those cold London days.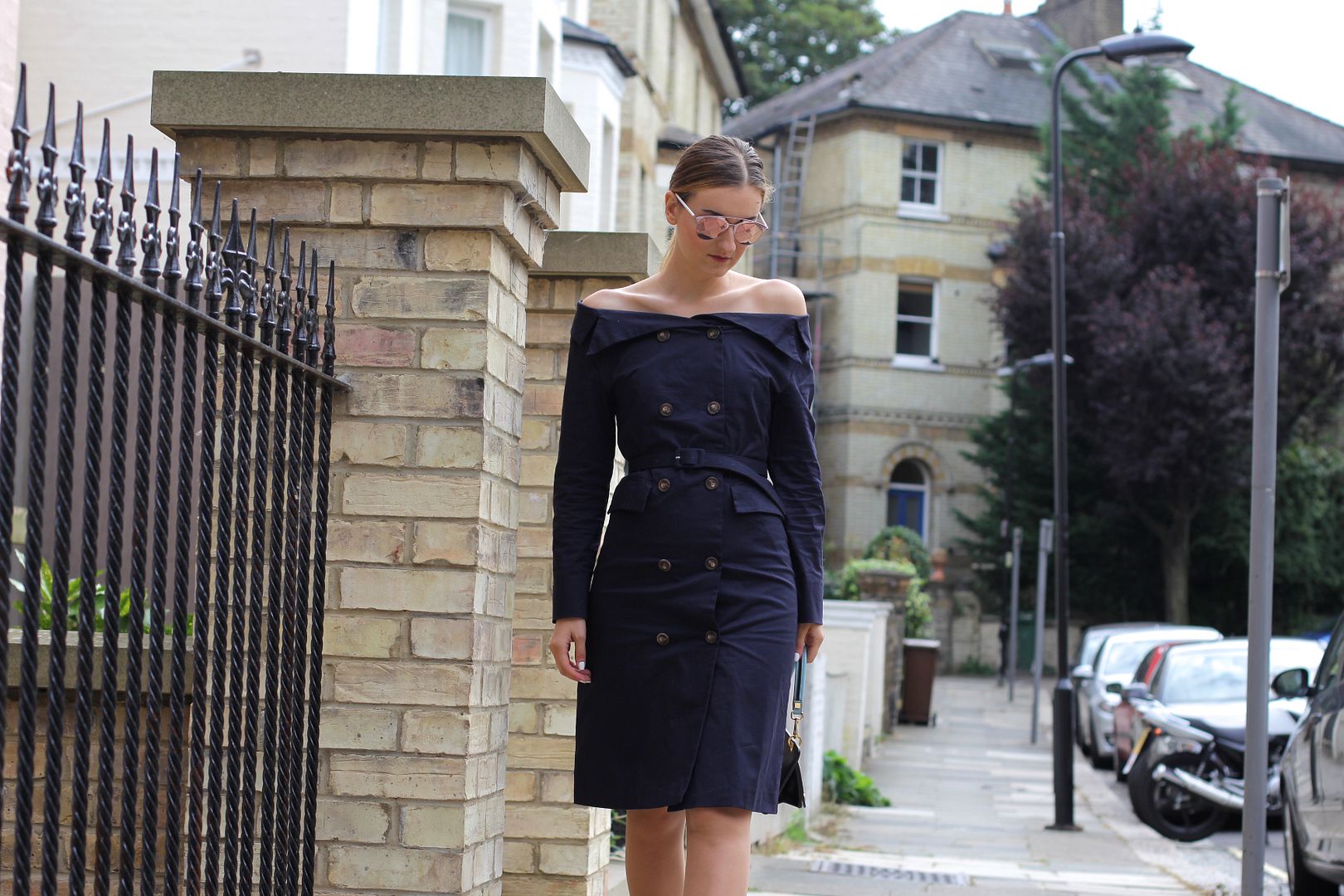 ---
Shop the look:
---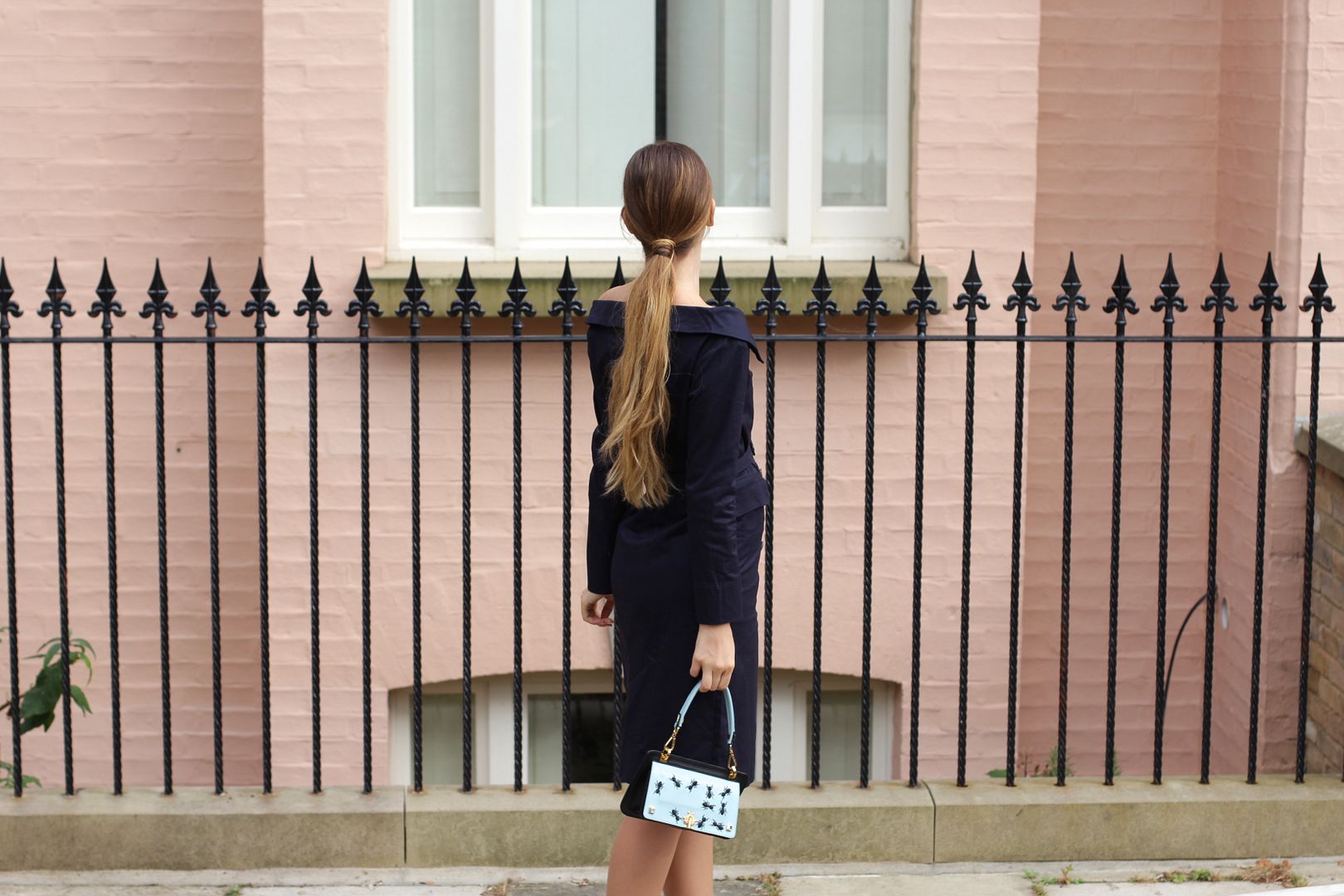 ---
I was wearing:
---
Tags: fashion blog, fashion week, gucci, gucci shoes, london, london fashion week, moda, mother of pearl, Natasa Blair, stores, stores dress
Trackback from your site.