September was a long month due to all fashion weeks in course, and the first one that I attended was London Fashion Week. This time I decided not to go to New York, but September is soon and I will make sure you see me there too. There has been a long pause in my posts however, besides all the fashion shows, events and presentations, I was working on the new website of Fashion Blog by Natasa Blair. You can tell it is live now, and you can read more about it here.
So, to get back to the more interesting part: London Fashion Week. As all of the fashion weeks are over now, comparing to the one in Milan and Paris, Fashion Week in London is different for many reasons: you can feel the more modern part of fashion, people are more open minded and you can really tell the difference between the contemporary and traditional. While in Milan and Paris you can find the biggest and most known brands and a great accent on luxury, London is the one with young and emerging designers, and a  lot of fast and experimental fashion. It was a nice experience as it was something new. It was something different to see and live, something that I will definitely do again in a couple of months.
The first day of London was very interesting, and I have to admit that at the beginning it didn't start well. I am not used to cities big as London, so for the first show that I had of the day, the Eudon Choi show, I arrived late. I was stuck in traffic for almost an hour so I wasn't happy at all. But I didn't wanna let bad things stop me so I continued withe everything else that was scheduled for the day. The show that I liked that much was Paul Costeloe that was held in the Meridien Piccadilly and I really loved their tender and pastel collection (you can a photo on my Instagram page). To conclude the day I went to the Wolf and Badger event in collaboration with Swarovski.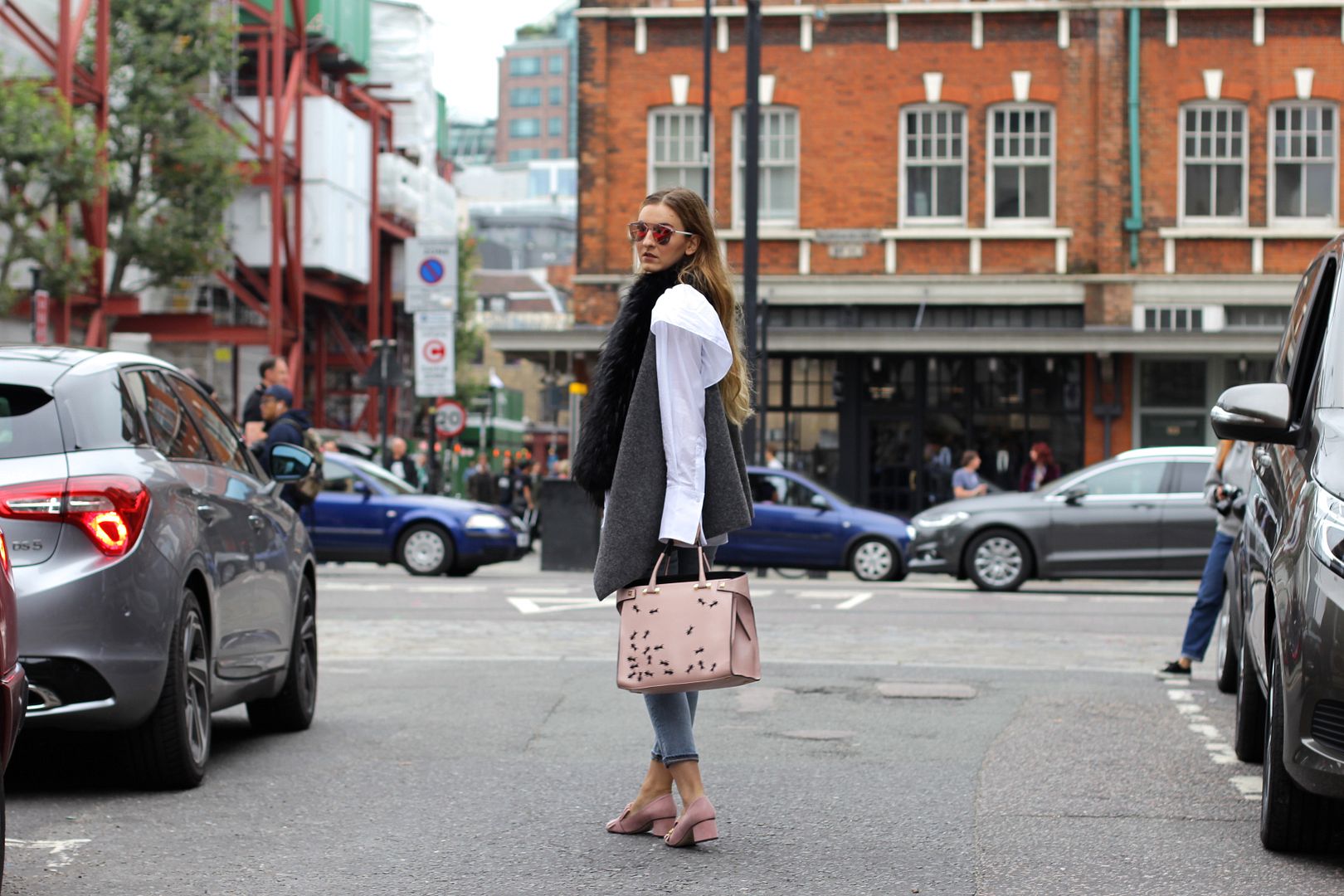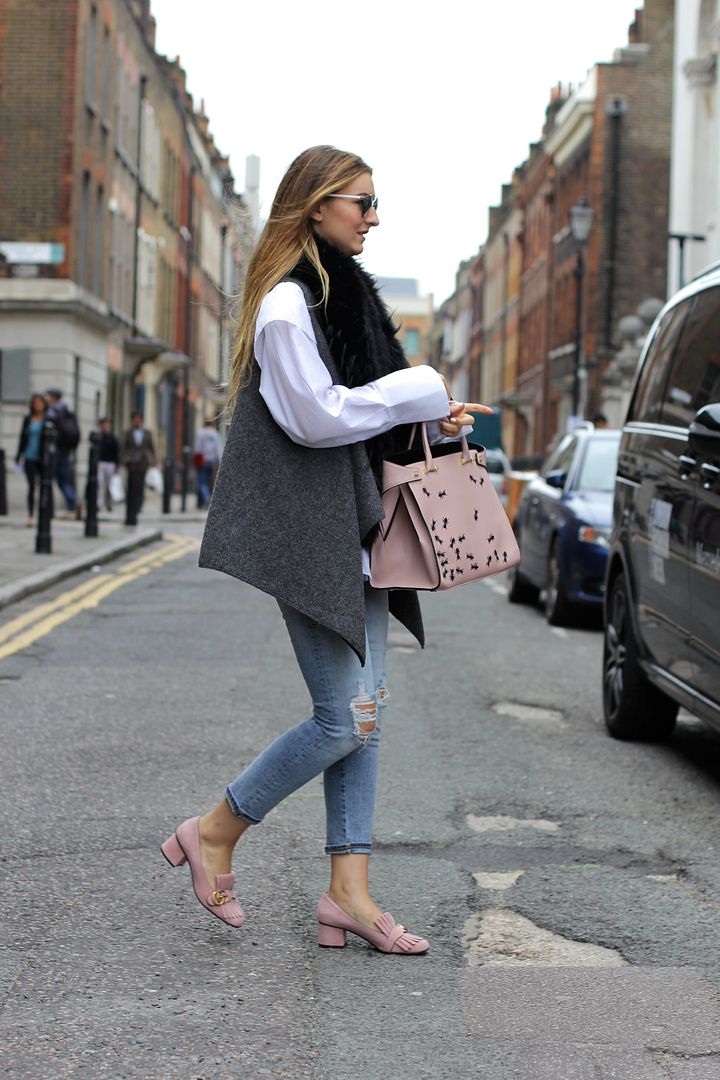 For the day I decided to wear a pair of new Gap jeans, a very warm and comfy Atos Lombardini gilet with faux fur and lastly, with my new favourite par of Gucci shoes. I have been looking at those for a while now, and even though I was very undecided whether to buy those or golden ones, at the end the pink pastel have won. You will be seeing them for a quite long now, and even when the weather gets colder, I will make sure not to feel it and still wear these beauties.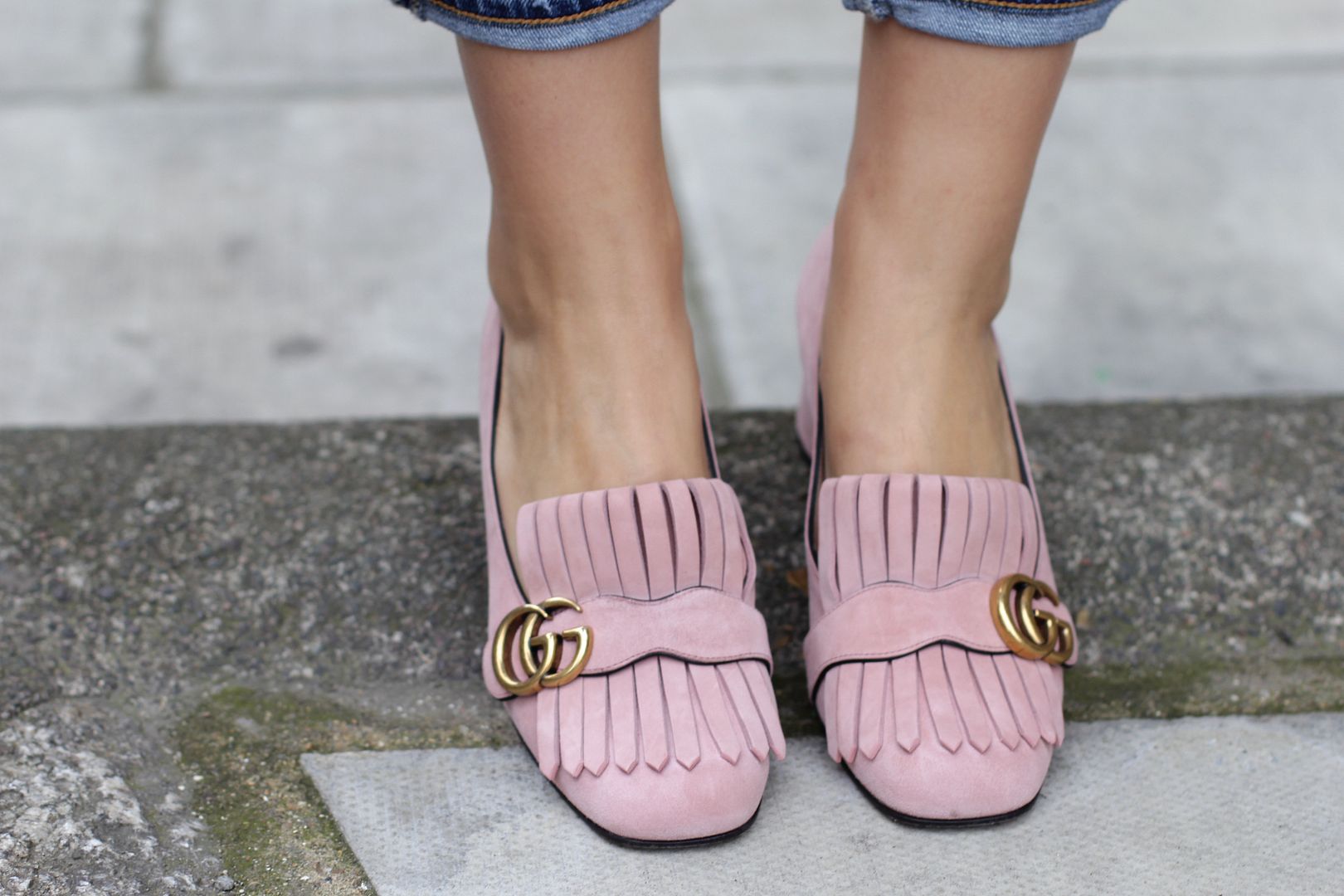 ---
I was wearing:
---
---
Shop the Look:
---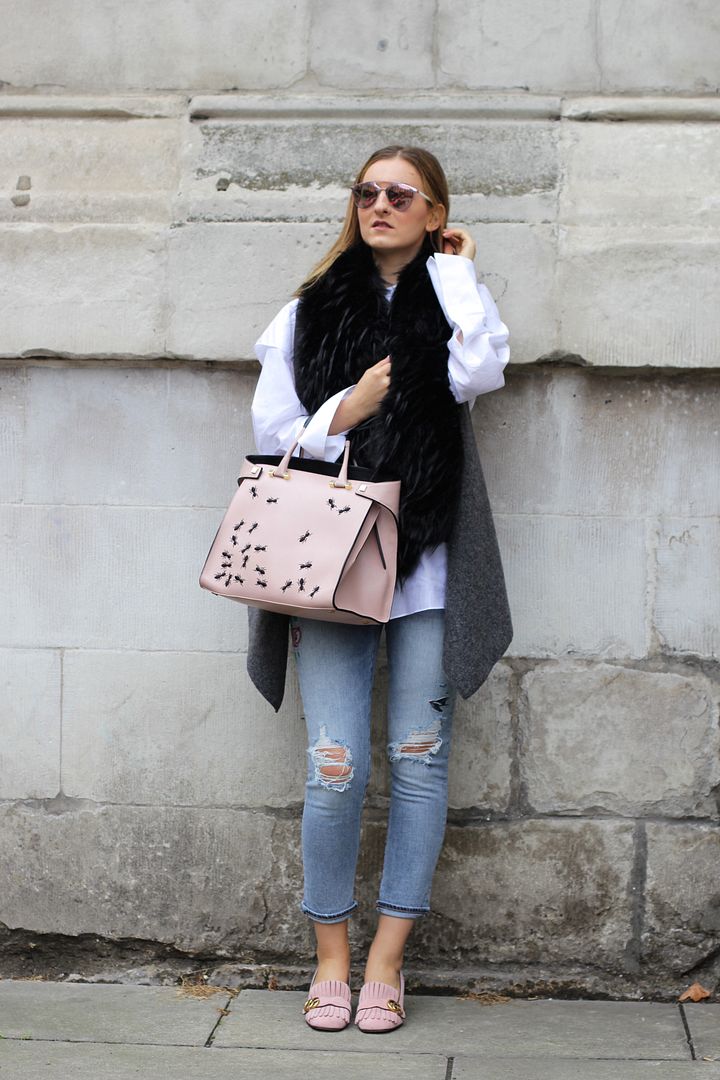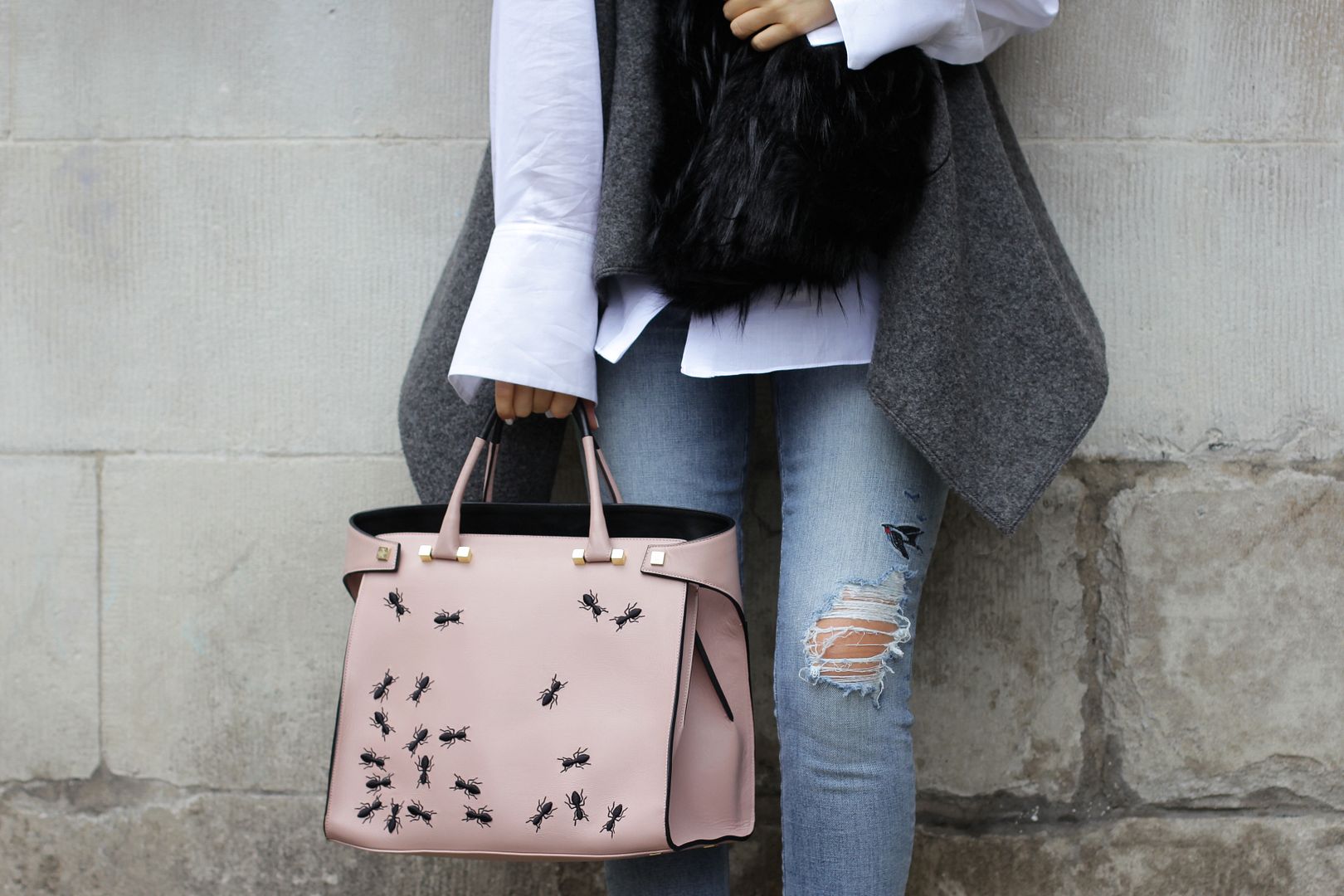 Tags: fashion blog by natasa blair, gucci, london fashion week, luxury, Milan Fashion Week, moda, modern, Natasa Blair, natasa vukobratovic, paris fashion week, shoes, style, website
Trackback from your site.