It is so unbelievable that last summer days are already here. Seems like yesterday I was planning everything for the months of July and August, and now I am already thinking how I will be spending the last days of 2016. For sure, it will not be boring! 🙂
I am sad on one side as summer for me means a lot of free days, moments with my family and time spent at home, but on the other side I am really excited about the upcoming period and what is expecting me once I am back in Milan. Before starting the new season of posts and photos, I still have to upload some summer looks that I have left behind, and one of those is the look in this dress and slippers while I was in Elba. I really like the contrast of the colours of the dress and the seaside, it really makes me wanna spend some more time at the sea and enjoy the sun.
Some upcoming travels are waiting for me in the next couple of months and I am really excited to be back on track and in the routine that I pretty much adore! 🙂
—————————————————————————————————————————————————————————————————————-
E' davvero incredibile che gli ultimi giorni dell'estate sono già arrivati. Sembra ieri che stavo facendo i piani per i mesi di luglio ed agosto, ed adesso sto già pensando come passero' gli ultimi mesi del 2016. Di sicuro non sara noioso! 🙂
Da una parte sono triste che l'estate e' finita, e quello per me significa meno tempo con mia famiglia e meno tempo libero. Pero' dall'atra parte sono emozionata di tornare a Milano a fare tutte le cose che adoro. Prima di iniziare con la nuova stagione delle foto e post, ho alcuni vecchi che non vi ho fatto vedere ancora. Una di quelle e' questo con il vestito giallo, quando ero all'isola d'Elba. Adoro il contrasto del colore del vestito ed il mare.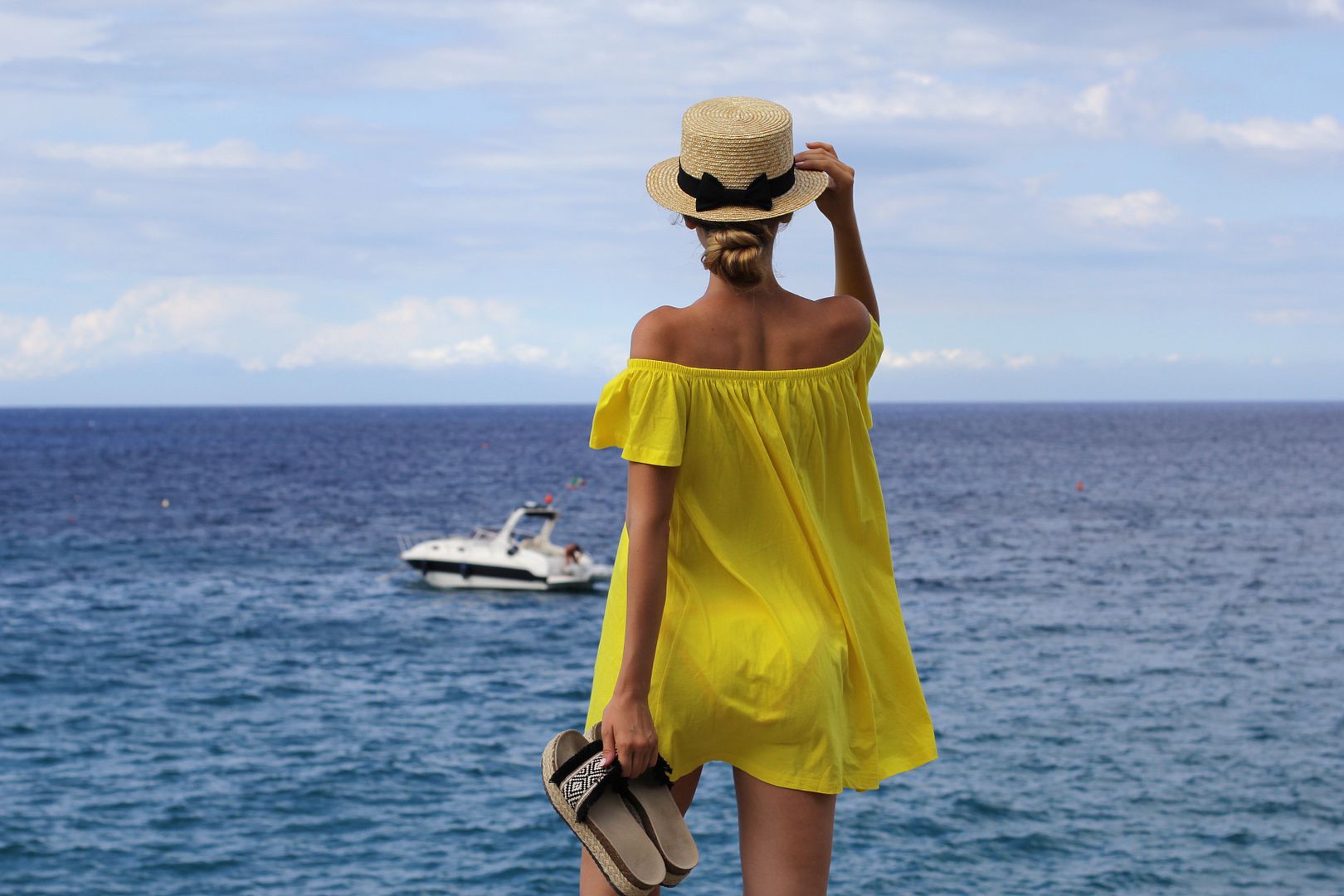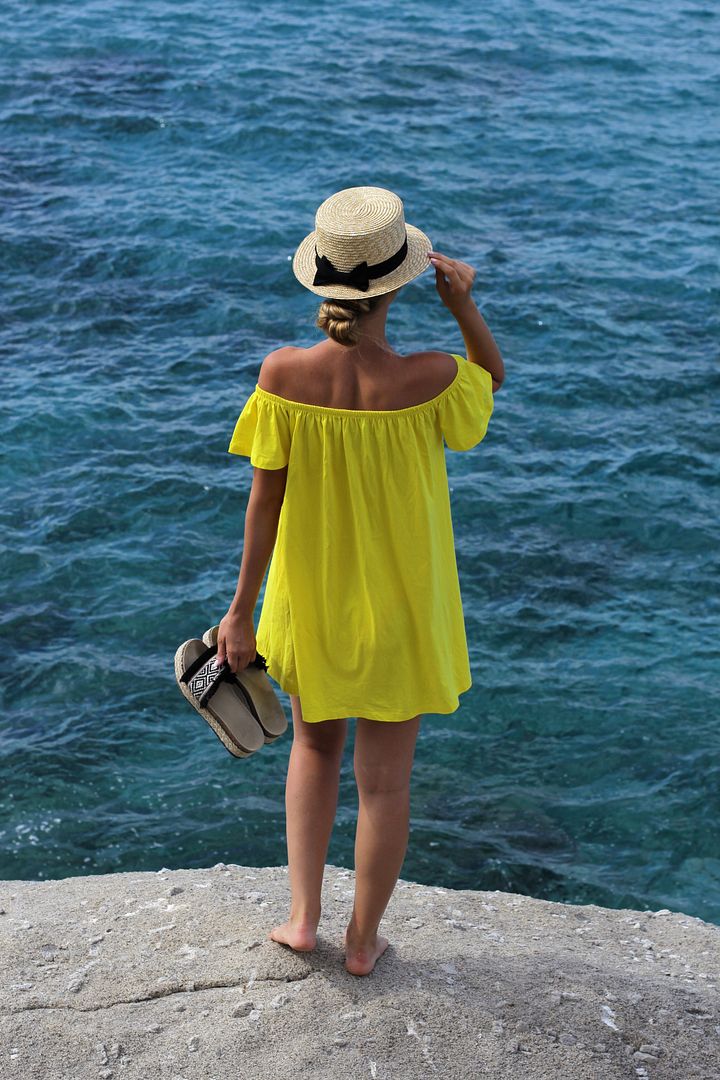 Shop the look:
I was wearing: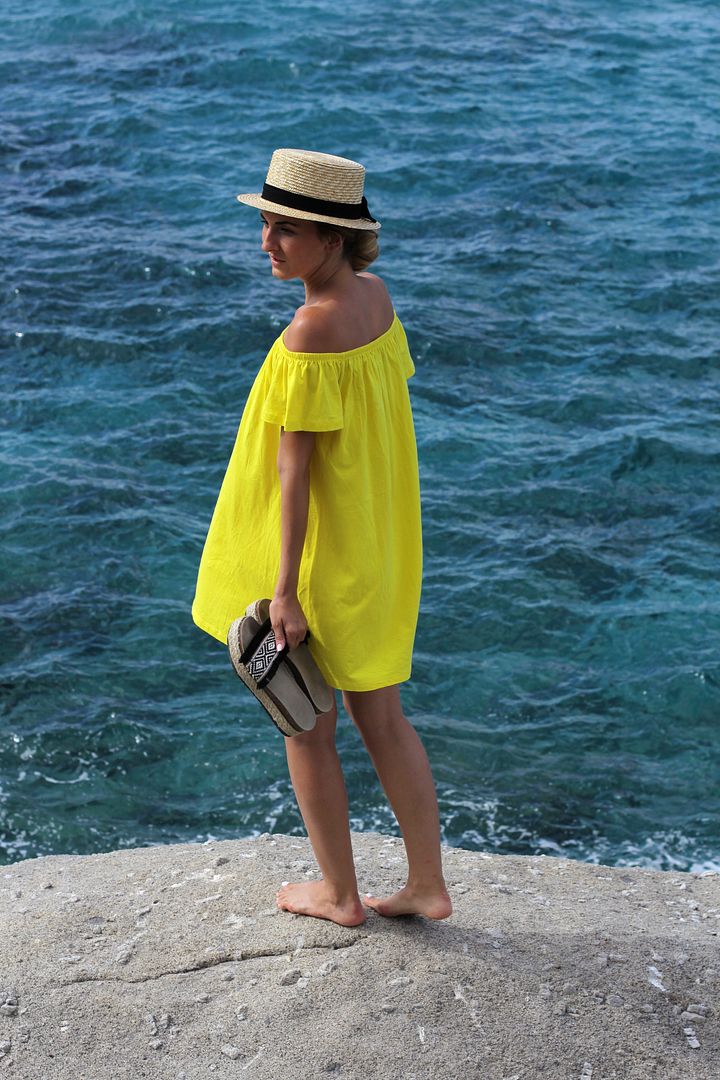 Tags: ASOS, blog, blogger, dress, elba, fashion blogger, milan, moda, modni blog, Natasa Blair, natasa vukobratovic, seaside, street style, style, travel, yellow
Trackback from your site.