During this Milan Fashion Week I had an opportunity to go and see Jimmy Choo Spring Summer 2017 Collection. I really enjoyed the setting and the whole atmosphere that was present this time, and the brand once again showed the total dedication to the artwork and brand trademark.
Jimmy Choo, Creative Director, Sandra Choi, said: "I started by thinking about these staggeringly beautiful phenomena of nature, whose only designer is evolution – mind-bogglingly gorgeous things. The 21st century has become so fast-paced  we often forget to be still enough to look around and marvel at  the wonders we co-exist with. I considered the sensibility it takes to be attuned to this kind of beauty: what it takes to have the perspective both to see it, and in a way also to be it."
The whole collection combines magnificent handiwork, bold experiments in form, and powerfully potent colour and decoration. Stiletto heels are broadened to add substance to their inherent sensuality.  A shoe-boot is sliced by cut-outs whose shapes recall flexed feathers bent back by flight. Hand stitched iris-petal panels adorn sculpted sandals. Tinted Perspex inlays and panelling combine with tiered metallic paillette sequins in an ode to nature's architecture.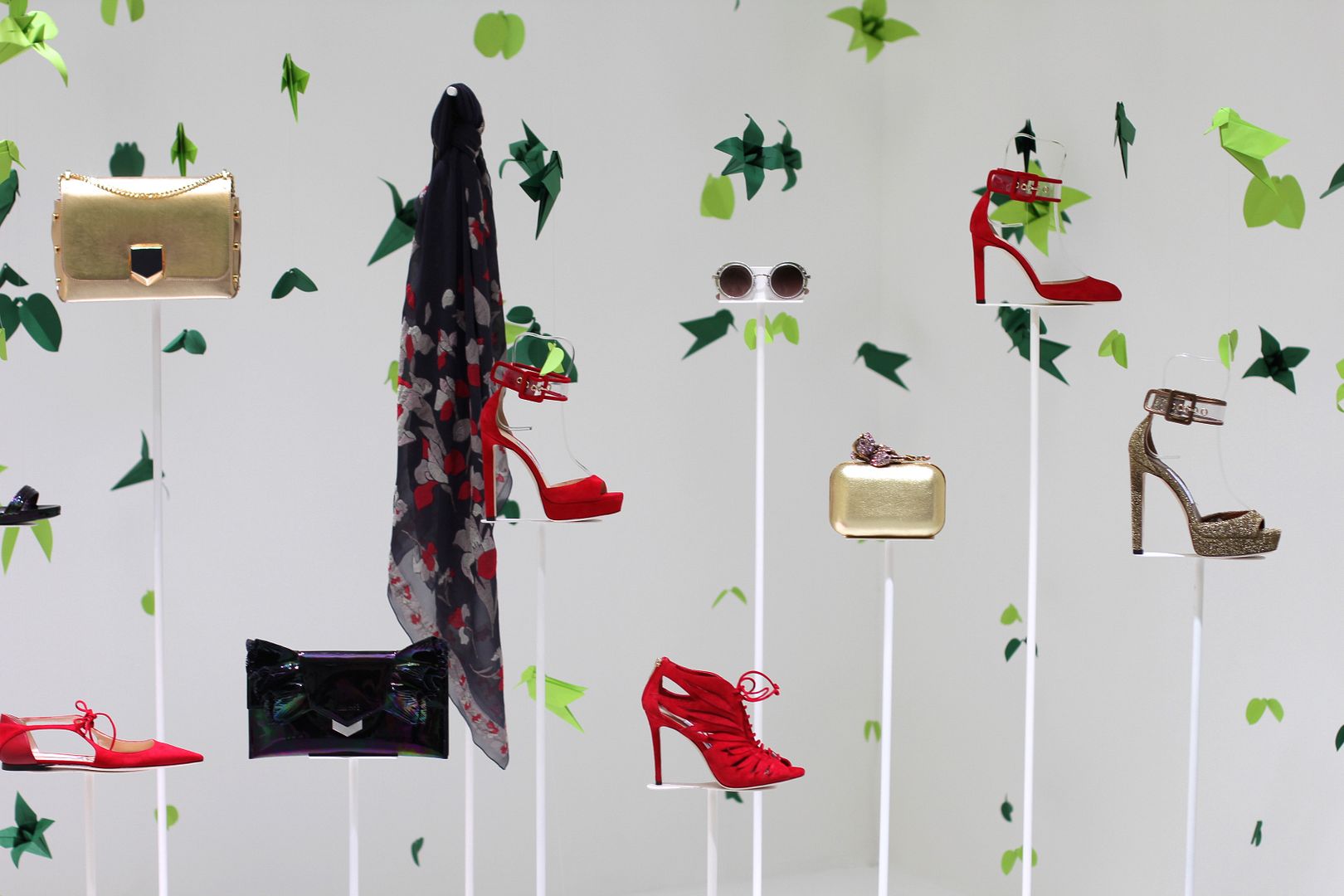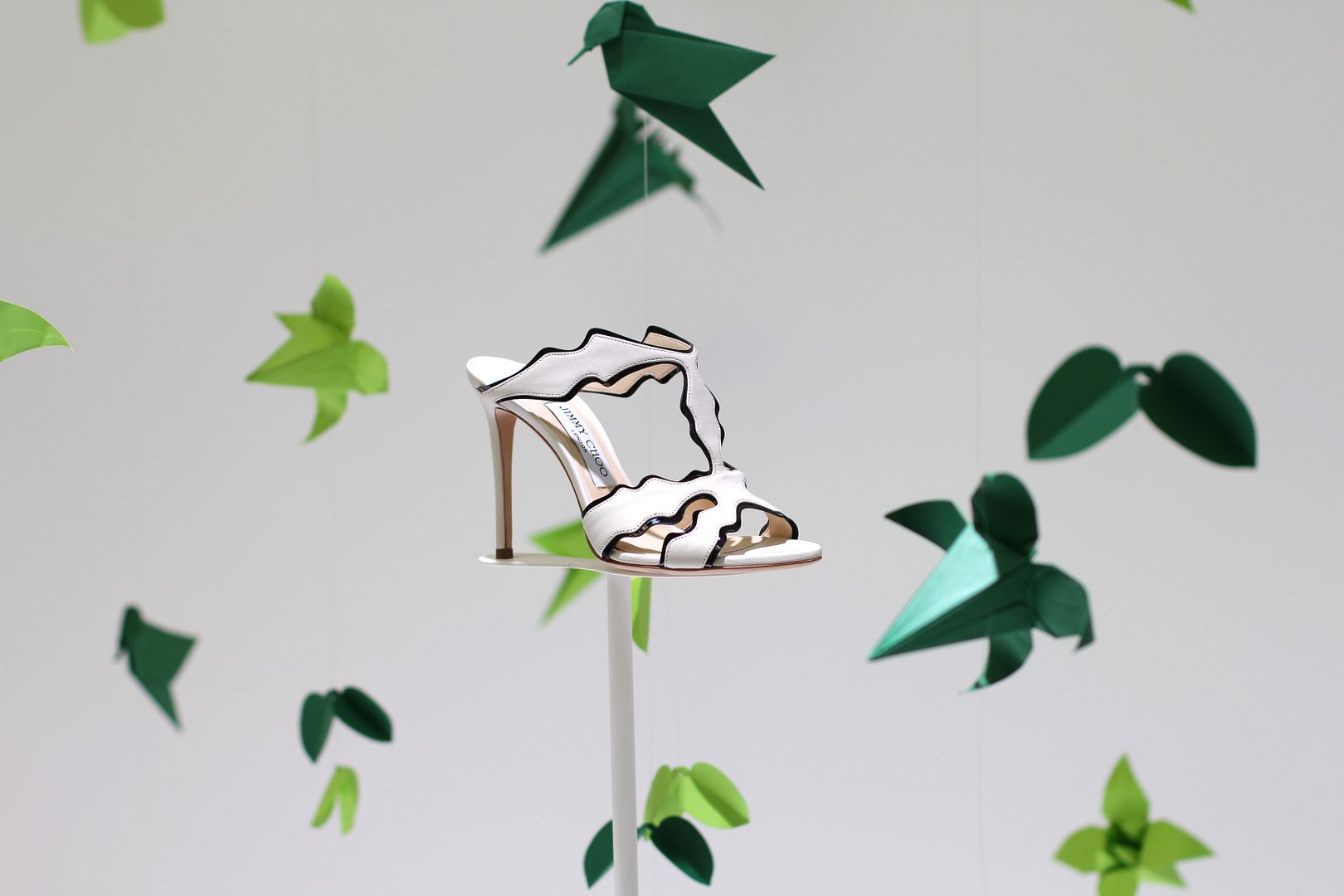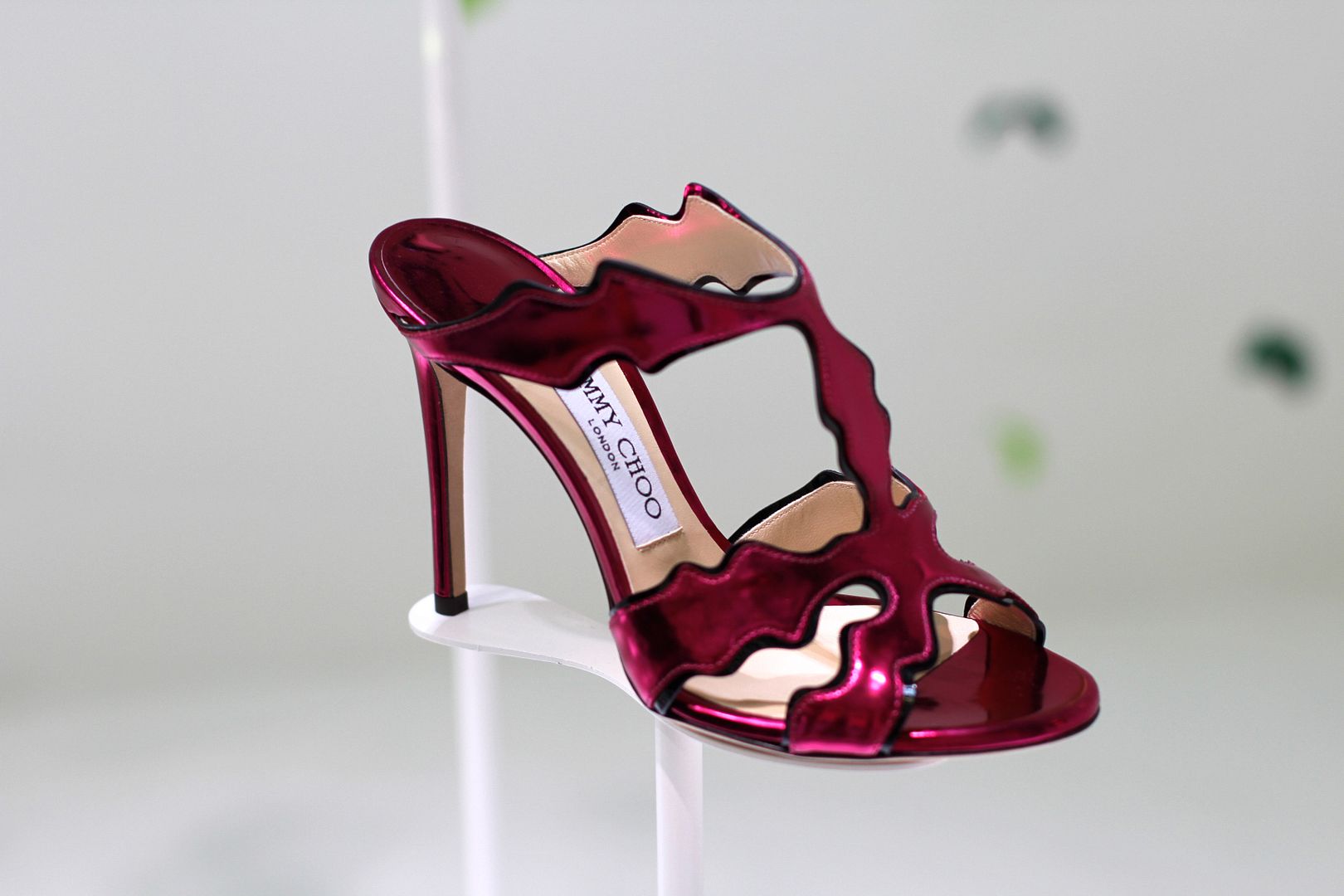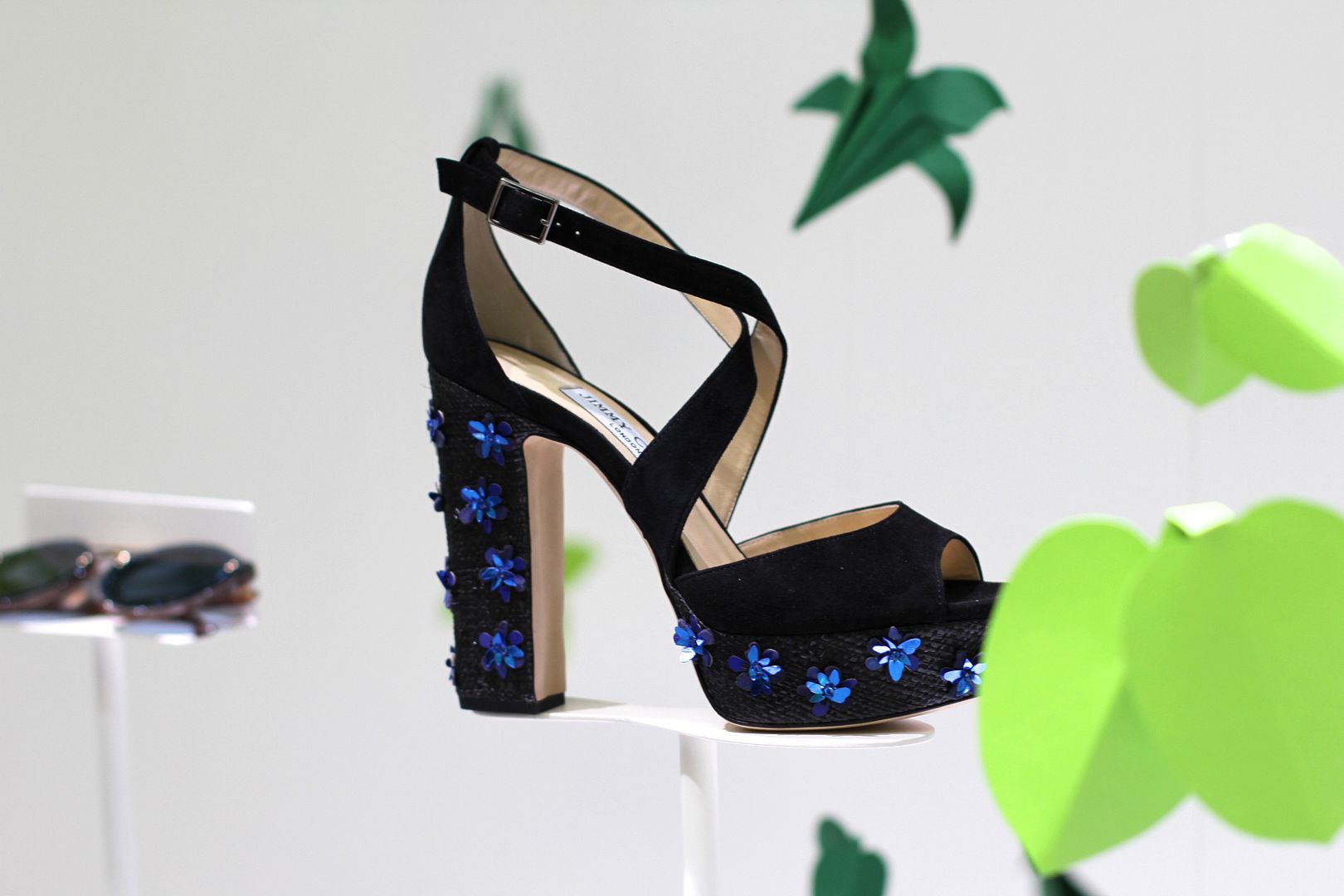 Trackback from your site.