The season of off-the-shouled tops has arrived and I have definitely found my favourite top. It is the one from Storets, and it looks like a regular shirt, with a detail to be tied into a bow. I preferred to leave it loose as it looked nicer to me. I think I will get more of those in more colours, it is perfect to be combined with both pants and skirt.
I cannot believe it's already Wednesday, and the time is flying so quickly. I am having my morning coffee at a bar near my home, and finally taking it slow before leaving for London next week. This job is really amazing, it offers a lot of excitement travels, but at the same it is also a very demanding thing to do as you are all the time overwhelmed with new things and experiences so there is not enough time to digest every single thing. For example, it seems for me that I was in Madrid months ago, let me not even mention Lisbon, that one seems to have happened last year. Scary, no?
On the other side, I am happy that in the last year and a half I had the chance to visit places that I have never been to: Brussels, Berlin, Madrid, Lisbon. I am a big fan of warm places, so I think Spain will be a destination still for some time (I want to see Malaga, Sevilla, Tenerife), so bring it on! 🙂
---
La stagione dei top scopri spalle e' tornato, e mi sa che io ho trovato il mio top preferito. Lo potete trovare sul sito di Storets ed e' davvero stupendo! Mi sa che mi prendo anche negli altri colori, sono fantastici da mettere anche con pantaloni e gonne.
Non ci posso credere che e' gia mercoledì. Sono seduta in un bar vicino casa mia bevendo il caffe, e finalmente me la sto prendendo con calma prima di partire per Londra settimana prossima. Questo lavoro e' davvero fantastico, offre tantissime esperienze e viaggi, mala altra parte e' davvero impegnativo. Sempre succedono tantissime cose in giro di una giornata o settimana e non c'e' abbastanza del tempo per "digerire" tutto. Per esempio, mi sembra che fossi stata a Madrid tipo mesi fa e no un mese fa. Lisbona non voglio neanche menzionare, mi sembra ci sono stata l'anno scorso.
Dall'altra parte, sono felice di aver avuto l'opportunità di vedere delle città che ho voluto vedere da un sacco di tempo:Bruxelles, Berlino, Madrid, Lisbona. Sono una grande fan dei posti caldi, quindi mi sa che la Spagna rimarrà la prima scelta da un po di tempo (voglio andare a Sevilla, Malaga, Tenerife) e non vedo l'ora! 🙂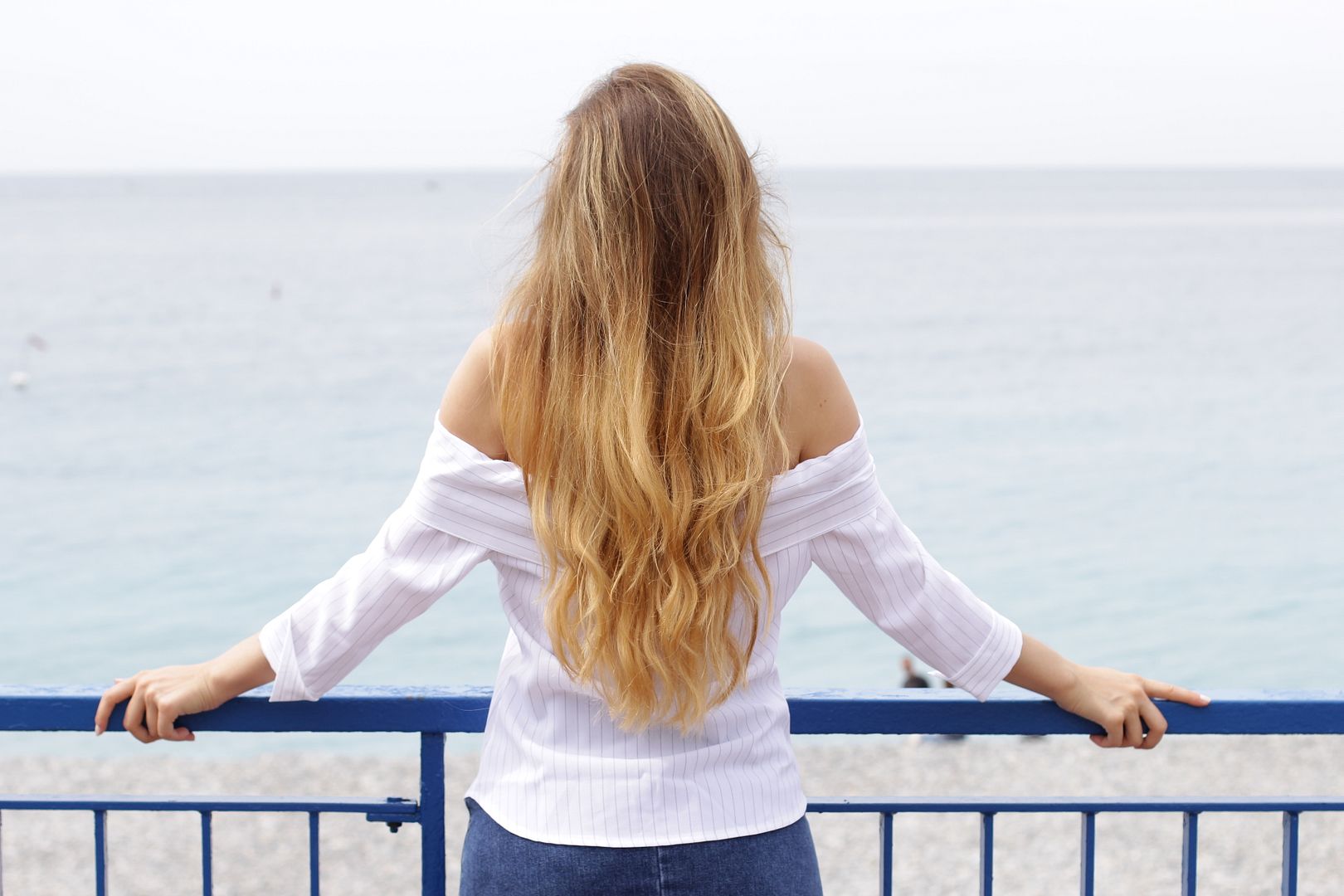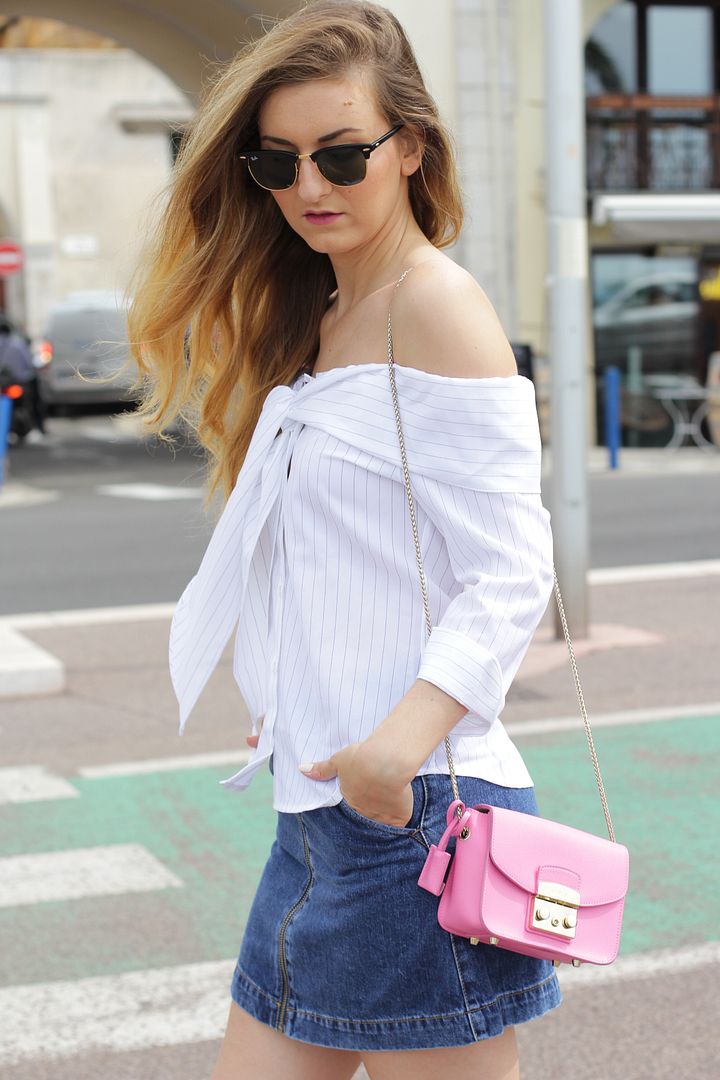 ---
Shop the look:
---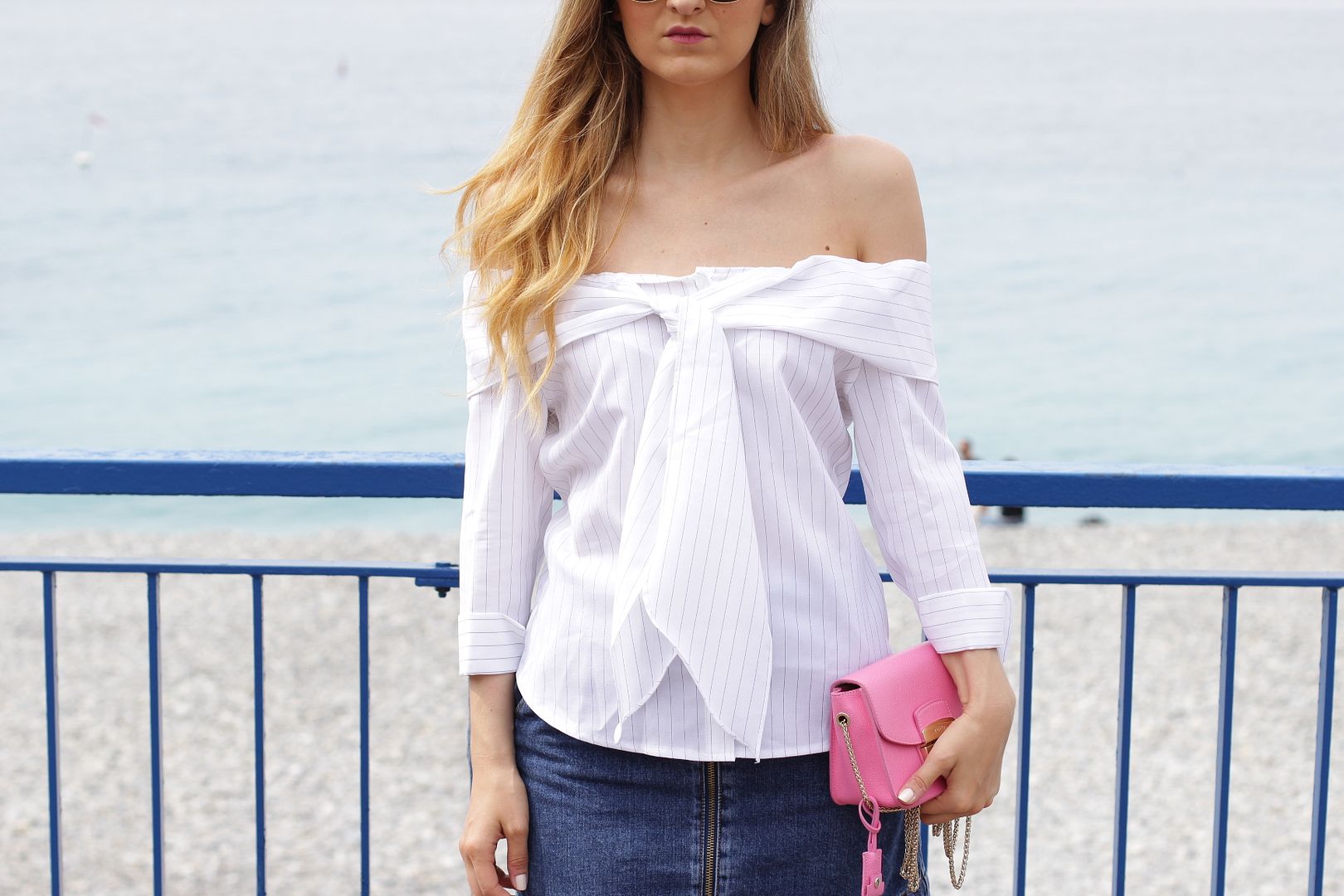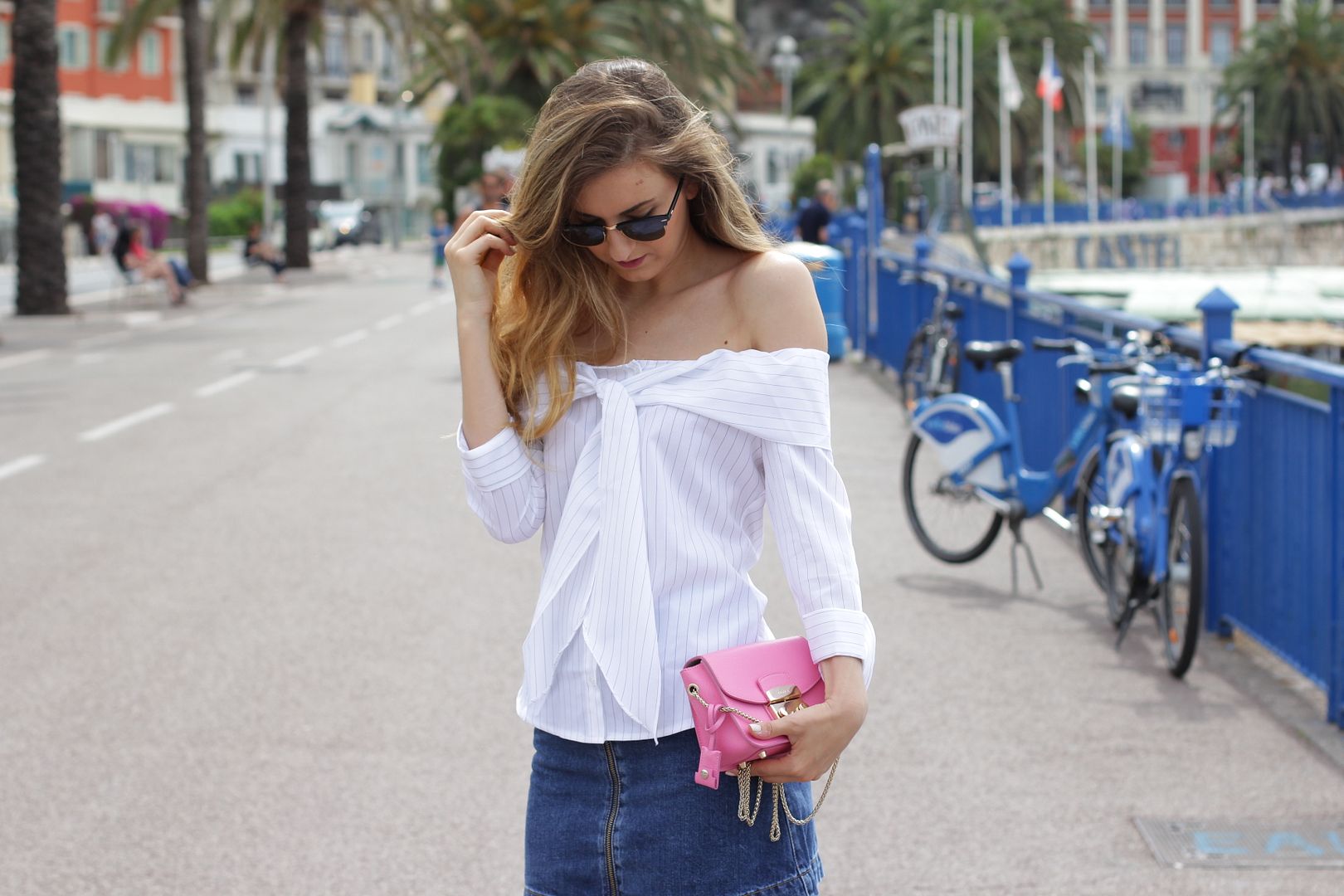 ---
I was wearing:
Zara skirt (similar here)
Adida sneakers
---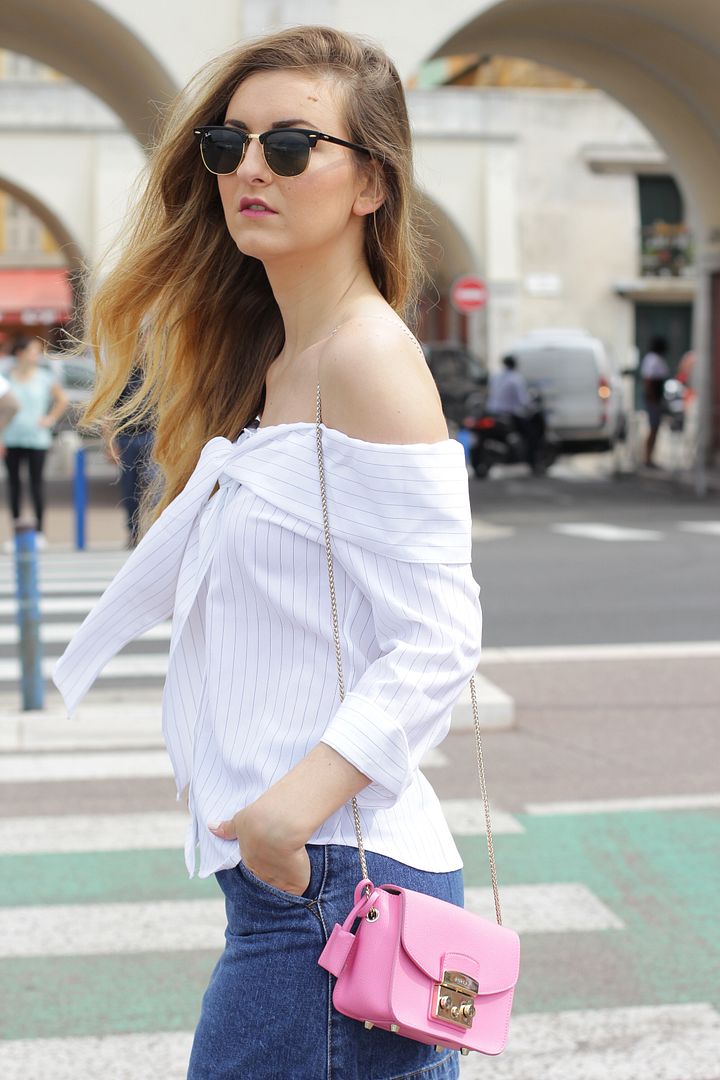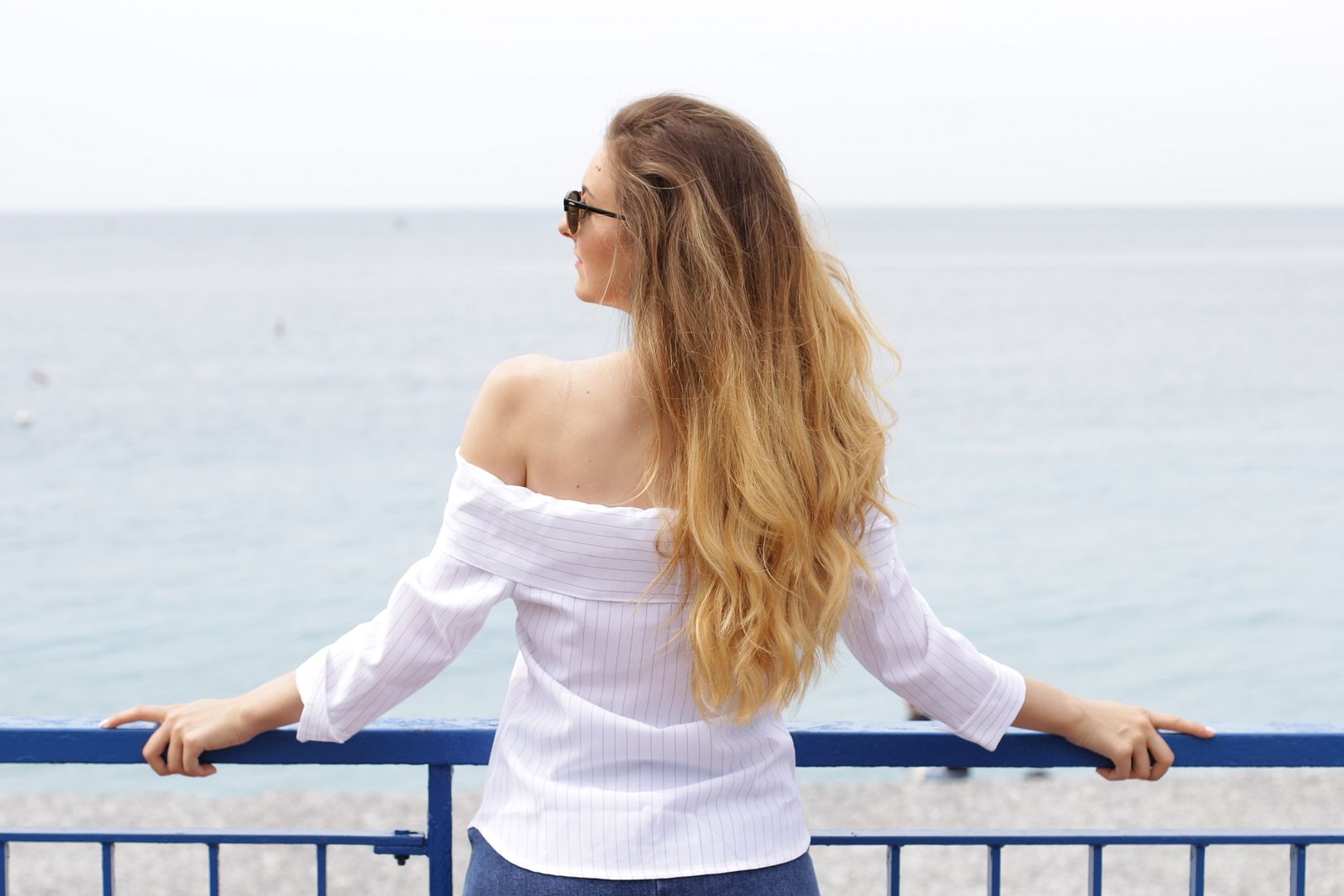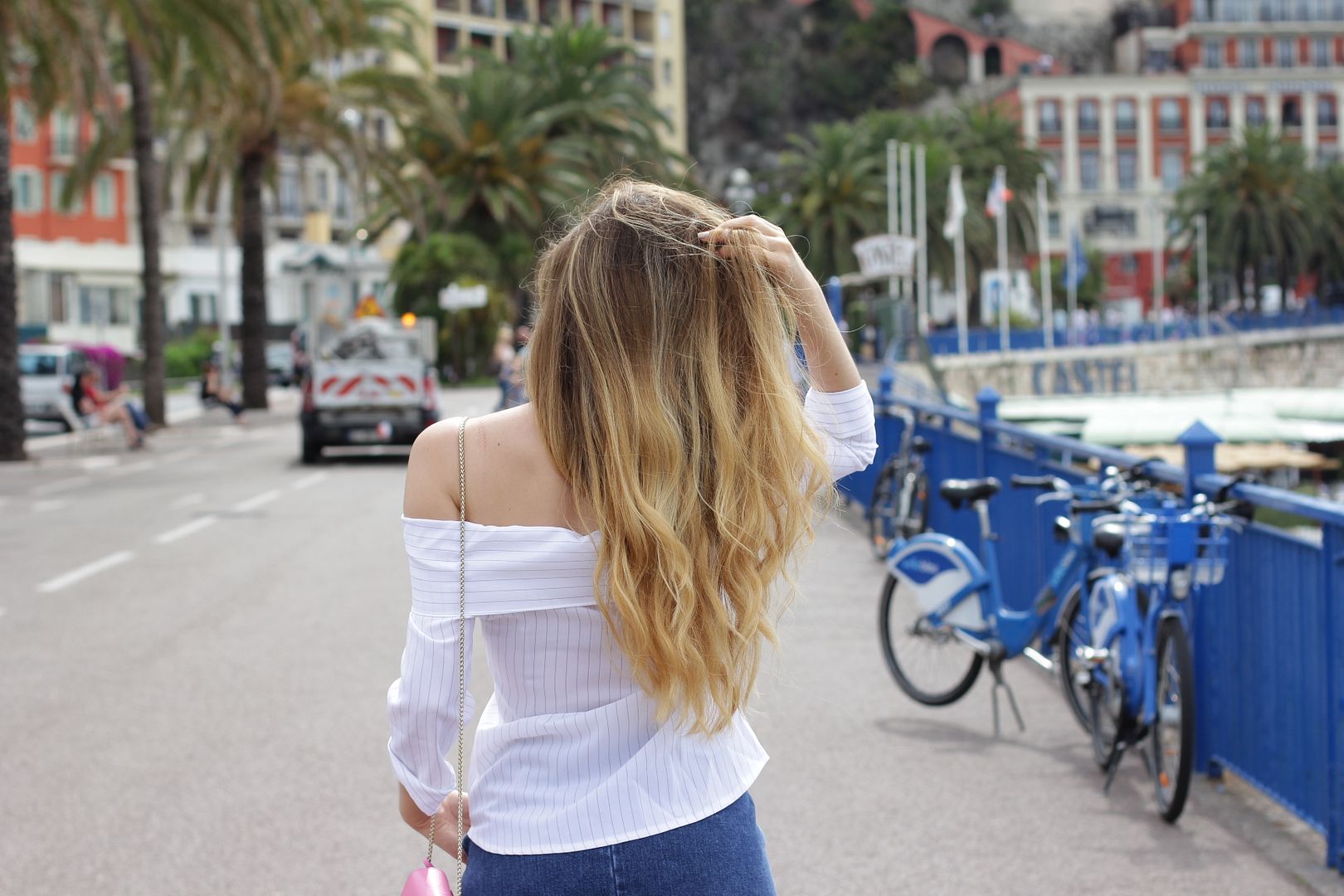 Tags: experience, furla, job, lisbon, london, madrid, milan, modni blog, Natasa Blair, off the shoulder, photos, shirt, storets, travel
Trackback from your site.