Today you will se a bit different post than usual and I will show you my morning makeup routine with Diego dalla Palma collection. Even though I am mostly focusing on fashion on the blog, I like to sometimes "break the ice" and show you something a bit different, like travel places I've been to, and now this beauty post.
Being in this jobs, people that I am surrounded with are always so dresses up and perfect in their appearances and there are certain "rules" that need to be followed, let's say it that way. However, I like to follow my own kind of rules: in the fashionable clothes I love being also comfortable (sometimes it is a limit, but I feel better), I don't like to go to any event just because it is expected to be done so, I like wearing clothes that are fashionable to me (and not just society says so, sometimes there are so many failures in that area that I am wondering whether some people have a mirror!), and most of all I always like having a totally natural look regarding my makeup.
Due to this, I always tended to have a good makeup on my side, switching from brand to brand and finding my own perfect skin care. It is not easy, not because there are no good brands for makeup and skin care – but because we all have different skin types it is not easy finding the one suitable for you.
I tried Diego dalla Palma products – from the universal makeup base until the very mascara, and I have to say that until now I have been very satisfied. I am still in the process of trying to the products but until now they turned to be a lot skin friendly, soft and not heavy for the face.
---
Oggi vedrete il post un pochino più diverso da quello che faccio al solito e vi faccio vedere la mia routine con il trucco di Diego dalla Palma. Anche se mi focalizzo sempre sulla moda sul blog, ogni tanto mi piace cambiare un po e farvi leggere dei miei viaggi, dove sono andata, ed adesso anche qualcosa sulla beauty.
Essendo in questo lavoro, la gente di quale sono circondata e' sempre bella e vestita bene, e ci sono delle certe regole che sono seguite. Invece a me piace seguire le mie regole che sono: mi piace essere vestita comoda (che anche a volte non e' molto buono), non mi piace andarci ad ogni evento solo perche così si dovrebbe fare, mi piace mettere dei vestiti che piacciono a me (e no perche la società ed il mondo della moda lo dice, certa gente dovrebbe davvero comprarsi dello specchio), e sopratutto mi piace avere sempre il look molto naturale.
Grazie a questo, c'ho sempre provato del trucco diverso, per riuscire a trovare quello giusto che va bene con la mia pelle. ho provato tantissimi brand perche la mia pelle e' molto particolare.
Ho provato i prodotti da Diego dalla Palma – dal base trucco universale fino a fondotinta in crema, e devo dire che sono stata molto soddisfatta. Sto ancora provando altri prodotti, pero fin adesso tutti risultano di essere molto buoni per la pelle, poco pesanti e leggeri.
First of all, when I wake up in the morning, I take a shower and was my face. Before I used to put just a hydrating cream before the foundation, but now I have tried this universal make up base that practically has the same effect, however it make the foundation more compact and durable. The foundation shade I have opted for a darker colour as I am tanned a bit at the moment, however you should always be careful with this as the shade is always so important.
---
Prima di tutto, quando mi sveglio il mattino mi faccio una doccia e poi lavo il viso. Inizialmente mettevo solo una crema idratante prima di mettere il fondotinta, pero adesso ho provato questo base trucco universale che praticamente ha lo stesso effetto pero comunque rende il fondotinta molto più compatto. Riguardo la tonalità del fondotinta, mi sono decisa per quella un pochino più scura perche mi sono abbronzata un po, ma comunque ci vuole stare attenti con questo.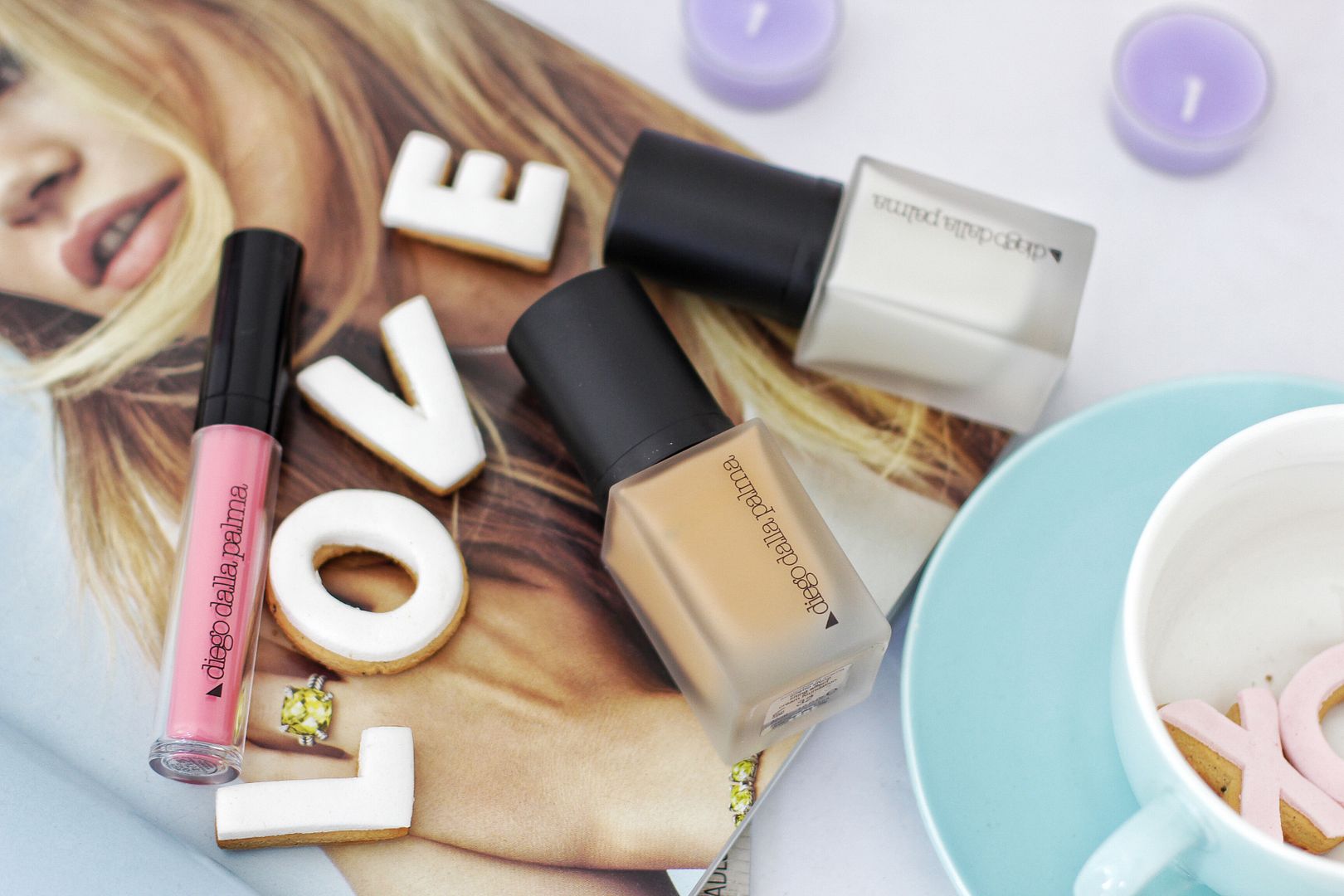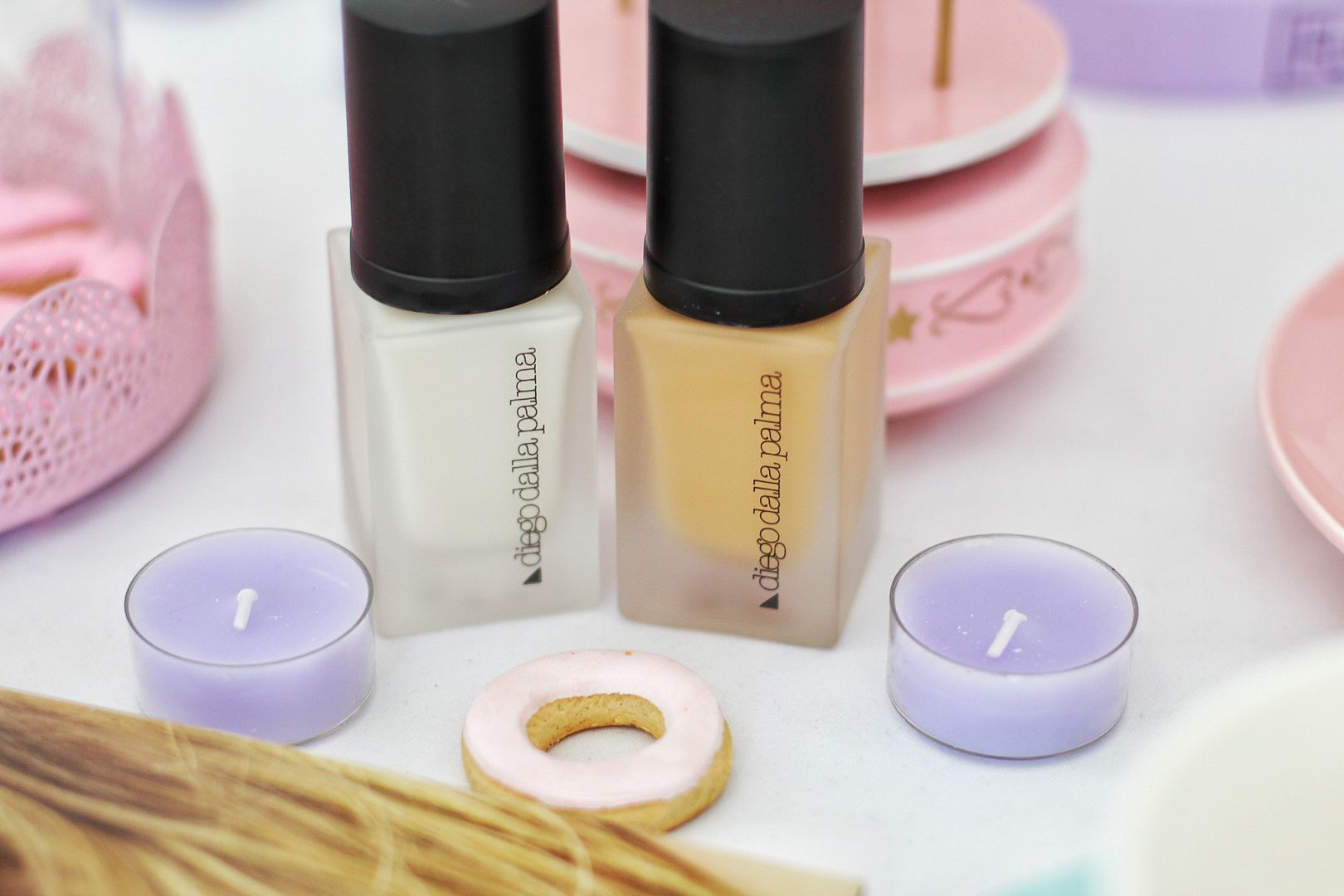 After having put the cream foundation, I add a bit of the compact powder foundation, as it keeps the skin from sweating and remaining more on during the day. Actually this part is your pure decision – someone says it is better to put it and other ones say that it is not so necessary. I like putting it as it really makes my foundation resist longer during the day. Sometimes I really have a lot of work to do outdoors and I don't have time to come back home (and I am not the type of person to bring all the makeup around with me), so when I put the powder foundation it is safer for me.
---
Dopo di aver messo il fondotinta in crema, aggiungo un po di fondotinta compatto in polvere. Allora, questa cosa magari non e' così necessaria, perche le opinioni sono divise. Ma comunque a me piace siccome ogni tanto ho davvero un sacco da fare per tutto il giorno fuori casa e non ho tempo di tornarci (e non sono un tipo di persona che porta con se il beauty case).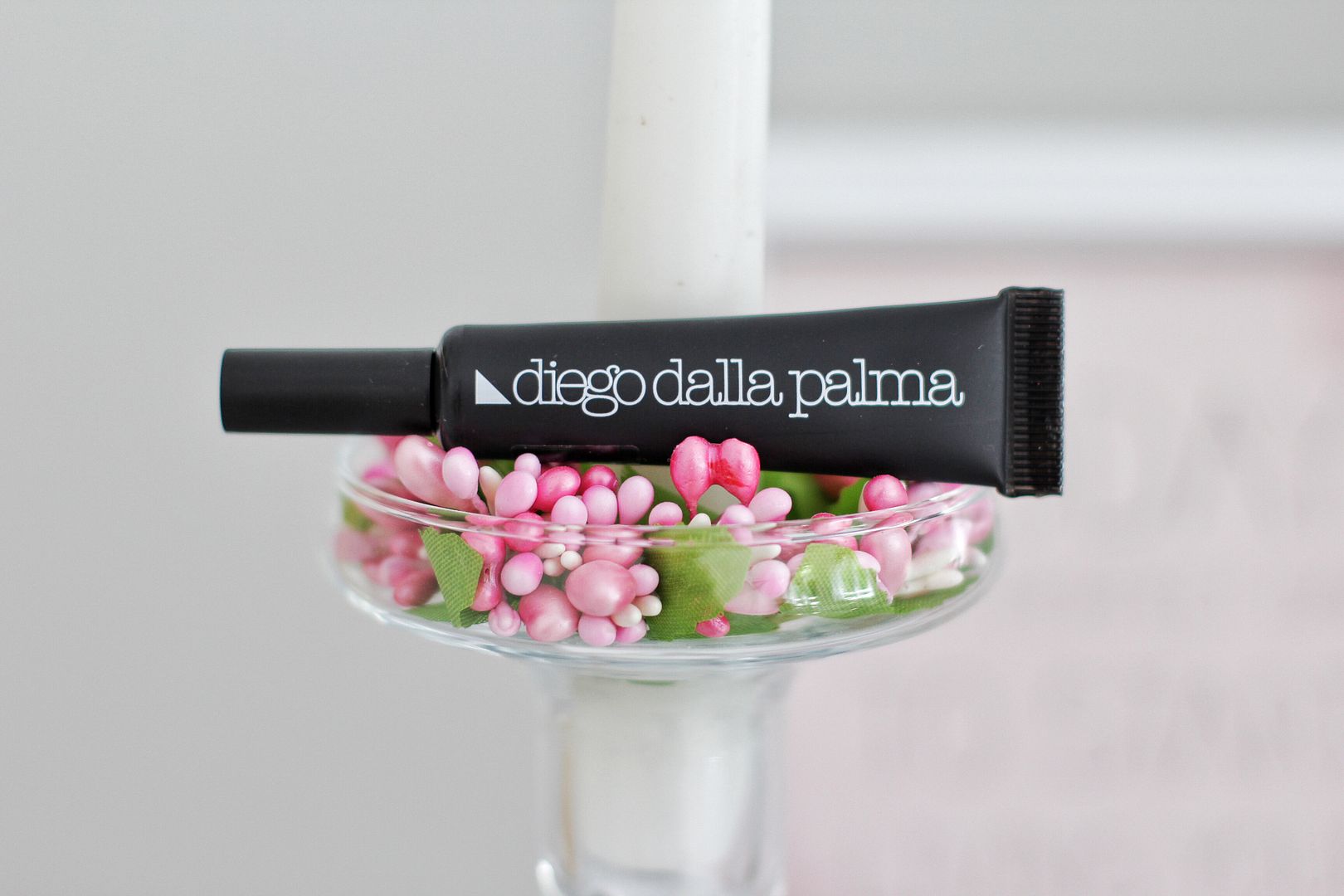 In the beauty products world they say: " It's better to be naked than without a mascara", and I agree! For me it is important to put a mascara, and I like the most the high performance one, that actually increases the volume of your eyelashes. Sometimes I even add it a couple of times per day, and then in the evening I have a nightmare of taking that off!
Regarding the blush, I alway use the pink peach one as it is the best that goes with my skin tone. I have tried once the bronze/brown one but it was a real disaster! So the same rule applies to this as to the foundation: be careful about the shades and colour, they can completely change the looks you show.
---
Nel mondo di belleza dicono: " Meglio essere nudi che senza mascara", ed io sono d'accordo! Per completare il mio look e' importante per me mettere un po di mascara, specialmente quella mascara altamente performante. Ogni tanto mi capita di metterla più volte al giorno e poi la sera arriva l'incubo di toglierla.
Al riguardo il blush, uso sempre il colore rosa pesca, perche va bene con la mia pelle. Come ho detto per fondotinta, state attenti per scegliere la sfumatura del blush, perche può cambiare molto l'aspetti che vi da.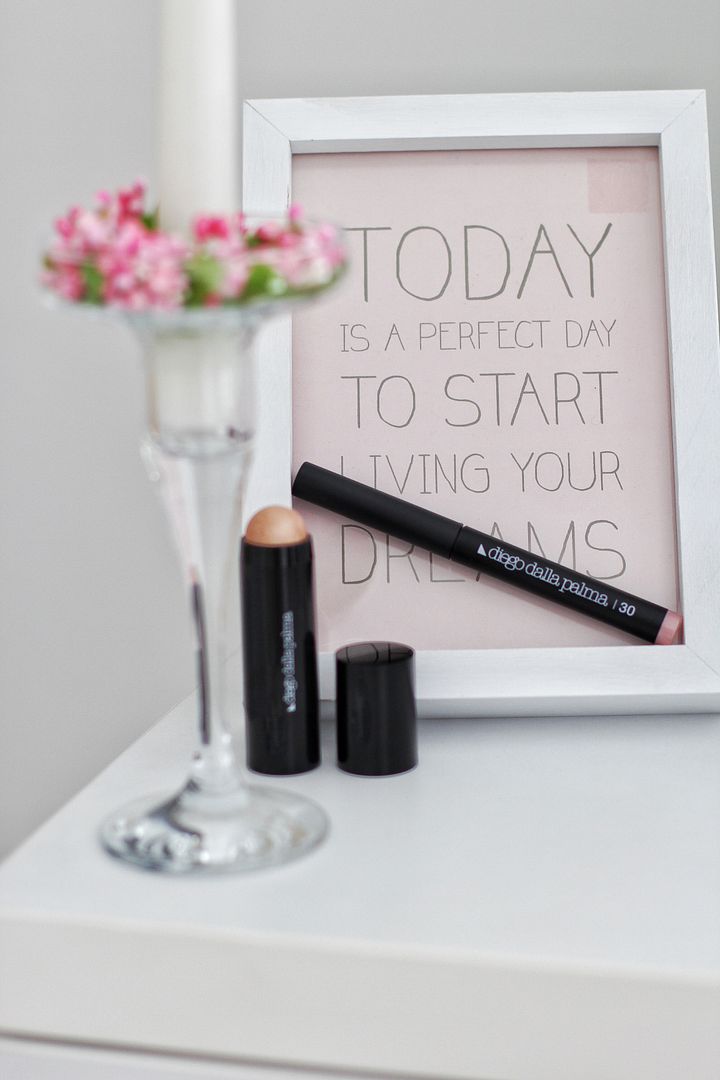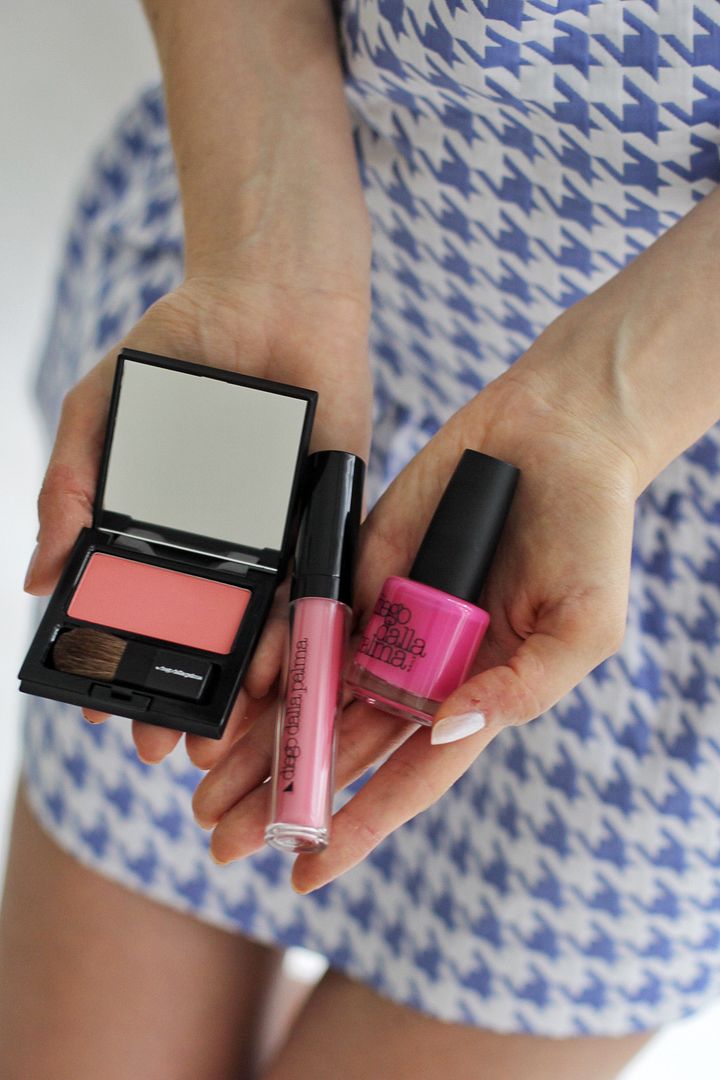 I usually prefer not putting any eye shadow during the day as sometimes it cannot resist much long, but in the evening occasions I love light shades like pink or nude tones. That is the same regarding the lipstick. During the day I tend to put either very light shades, like this pink one, or I just put a bit of lip balm.
---
Al solito durante il giorno preferisco non mettere nessun ombretto siccome a volte non resiste molto, ma per la sera preferisco sempre quelli rosa o nude. La stessa cosa vale per il rossetto. Durante il giorno metto qualche rosa come questo, oppure solo un po di lip balm.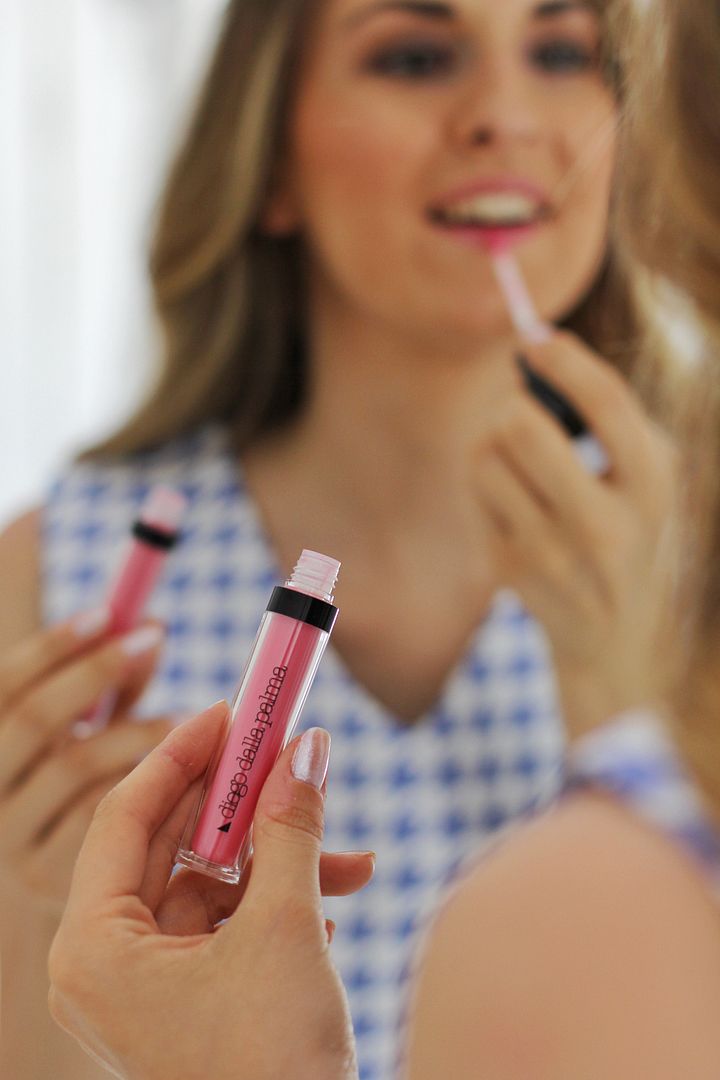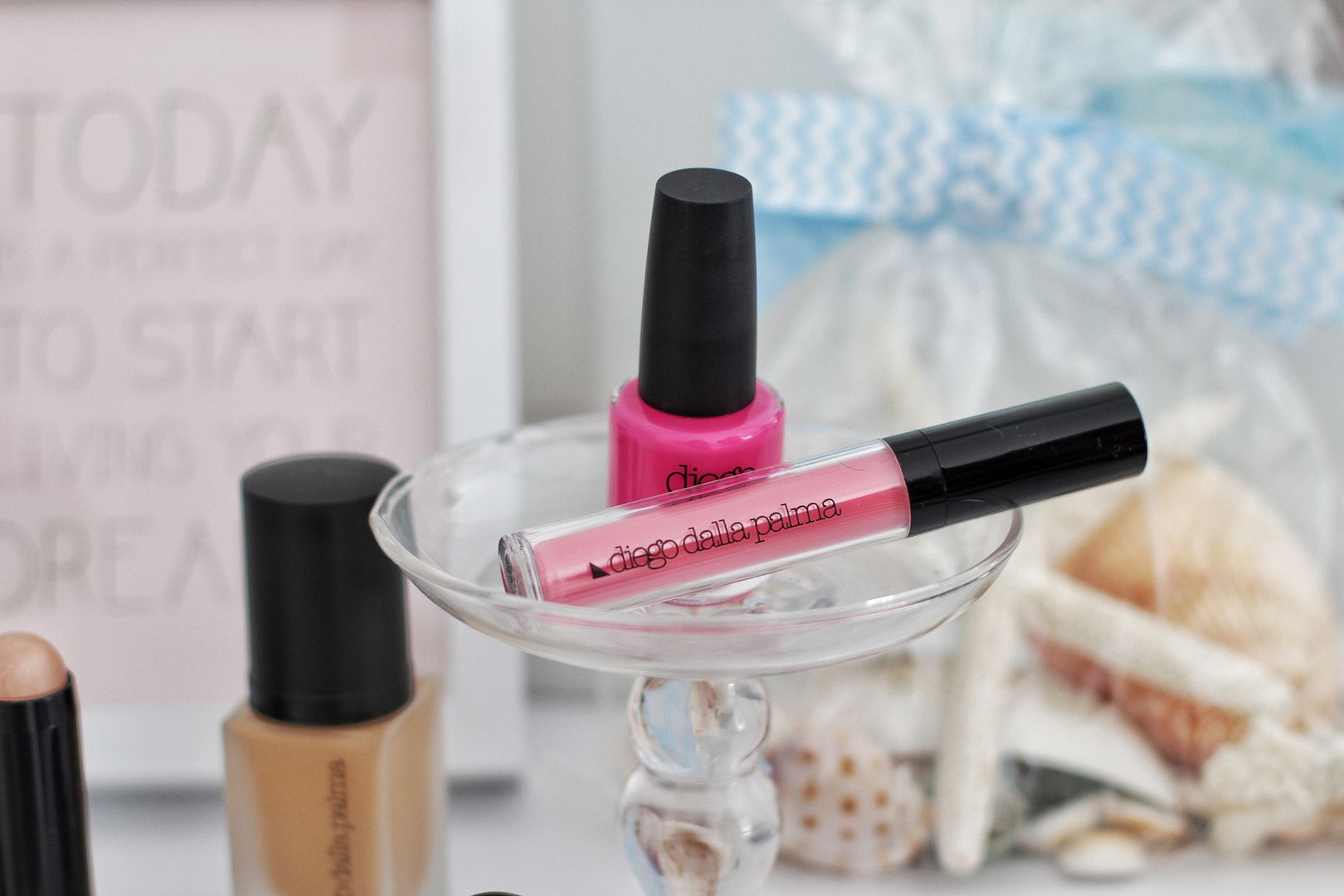 No matter what, always the most important thing is to feel good in your very own skin. My makeup routine is very important for me as it is a part of my life already for years now and I tend to make it fun with good makeup products like these ones. It is essential to use high quality products in order to keep you skin safe and fresh during the day, and to keep it healthy in the long term. I think I have found my summer products collection that I will be using, and you can also check on my snapchat how I actually use them.
---
Sempre la cosa più importante e' sentirsi bene nella propria pelle. La mia makeup routine e' molto importante per me siccome fa la parte della mia vita già da anni, e mi piace renderla più divertente con i prodotti che uso. E' necessario usare dei prodotti di alta qualità per fare la pelle fresca e leggere durante il giorno, e per renderla sana nel lungo termine. Mi sa che ho trovato dei miei prodotti per questa estate che userò più che volentieri, e voi potete vedere anche sul mio snapchat come li uso.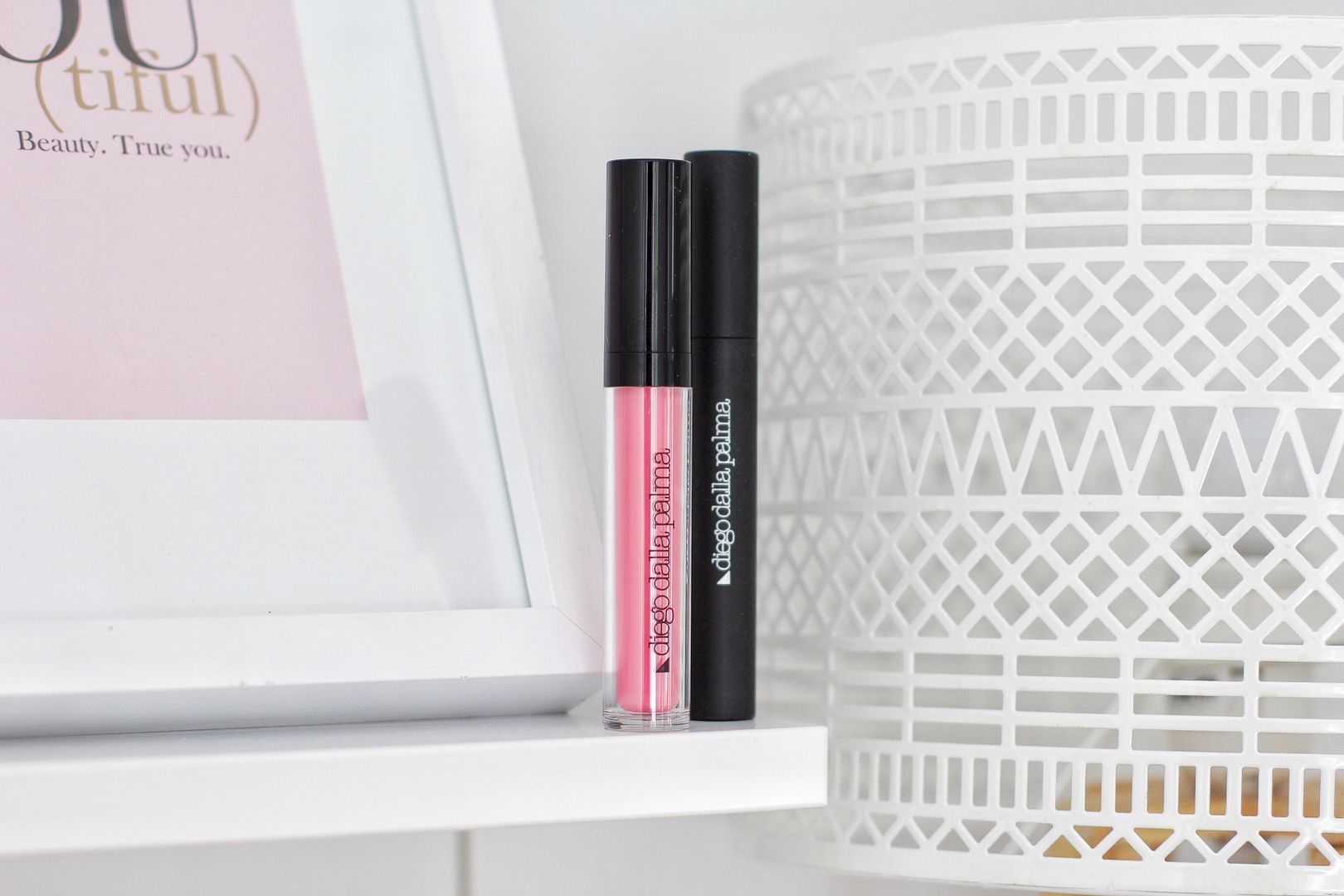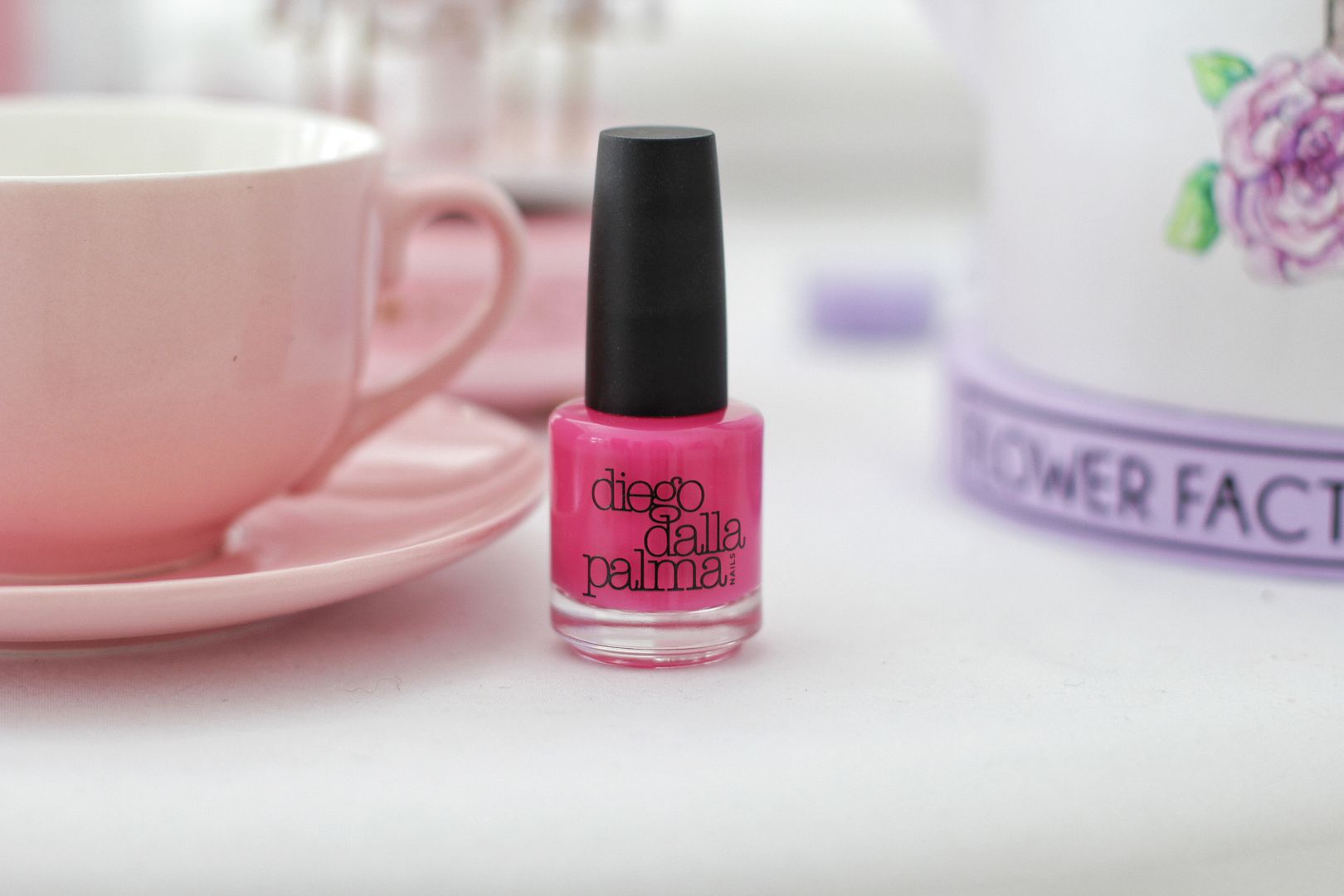 Tags: beauty, diego dalla palma, fashion, fondotinta, foundation, makeup routine, mascara, Milano, moda, natasa vukobratovic, natasablair, street style, style, trucco, work
Trackback from your site.