When you walk in the streets of Milan during Milan Fashion Week you can see many different styles and trends in front of you, and all of them are anything but basic. When I came back from London, during the first day of MFW, I wanted something simpler but still very effective. I started on Thursday (even MFW started on Wednesday), so I had the day to rest and plan everything. I had Ports 1961 show and Malloni presentation in the early afternoon, after which I went home to change.
About the look: I decided to be rather simple so I could walk around the city. I love the Storets top with these fabulous flare sleeves, I think I will get myself one also in white version. The jeans are Gap, actually the most comfortable ones that I have got in the last years. Usually when you say this it is just a cliche, but I am so serious! Now actually after a month of wearing them, those ripped parts on the knees are ripped even more, but the jeans now look more vintage so it's fine. The mules that you are seeing are actually from Zara, from the previous season. They actually look very much to the Gucci mules, but I think these ones are more comfy for walking.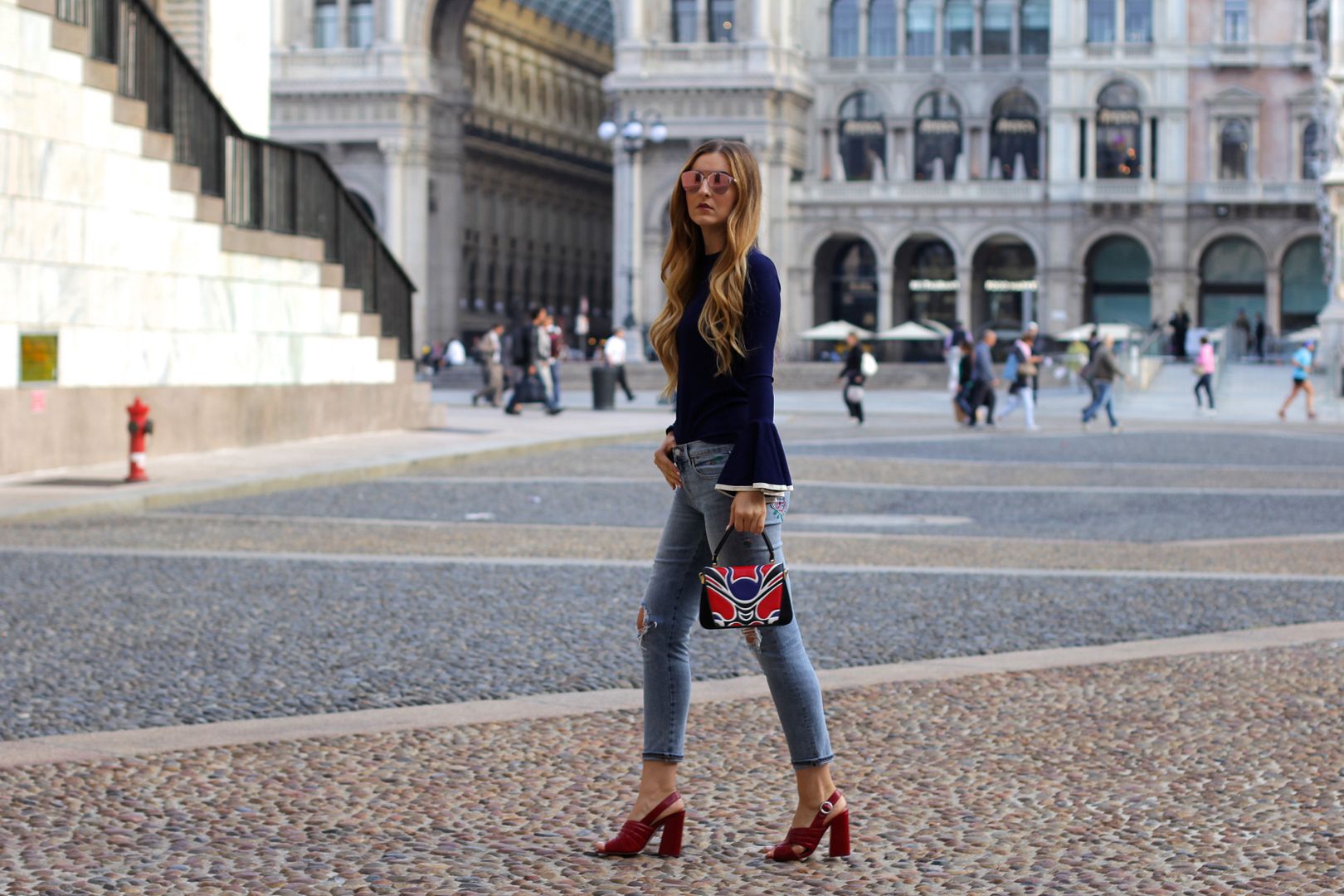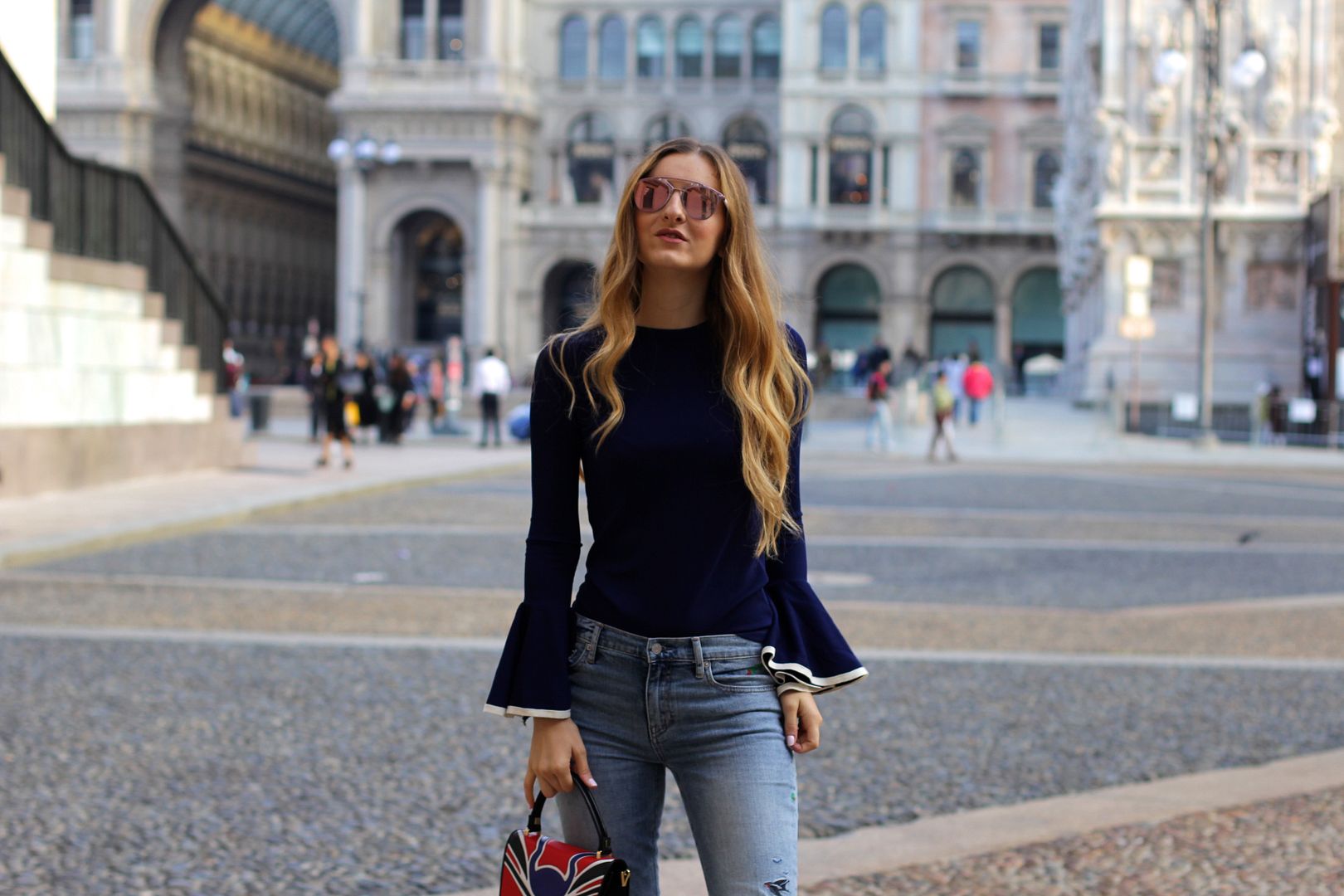 ---
Shop the look:
---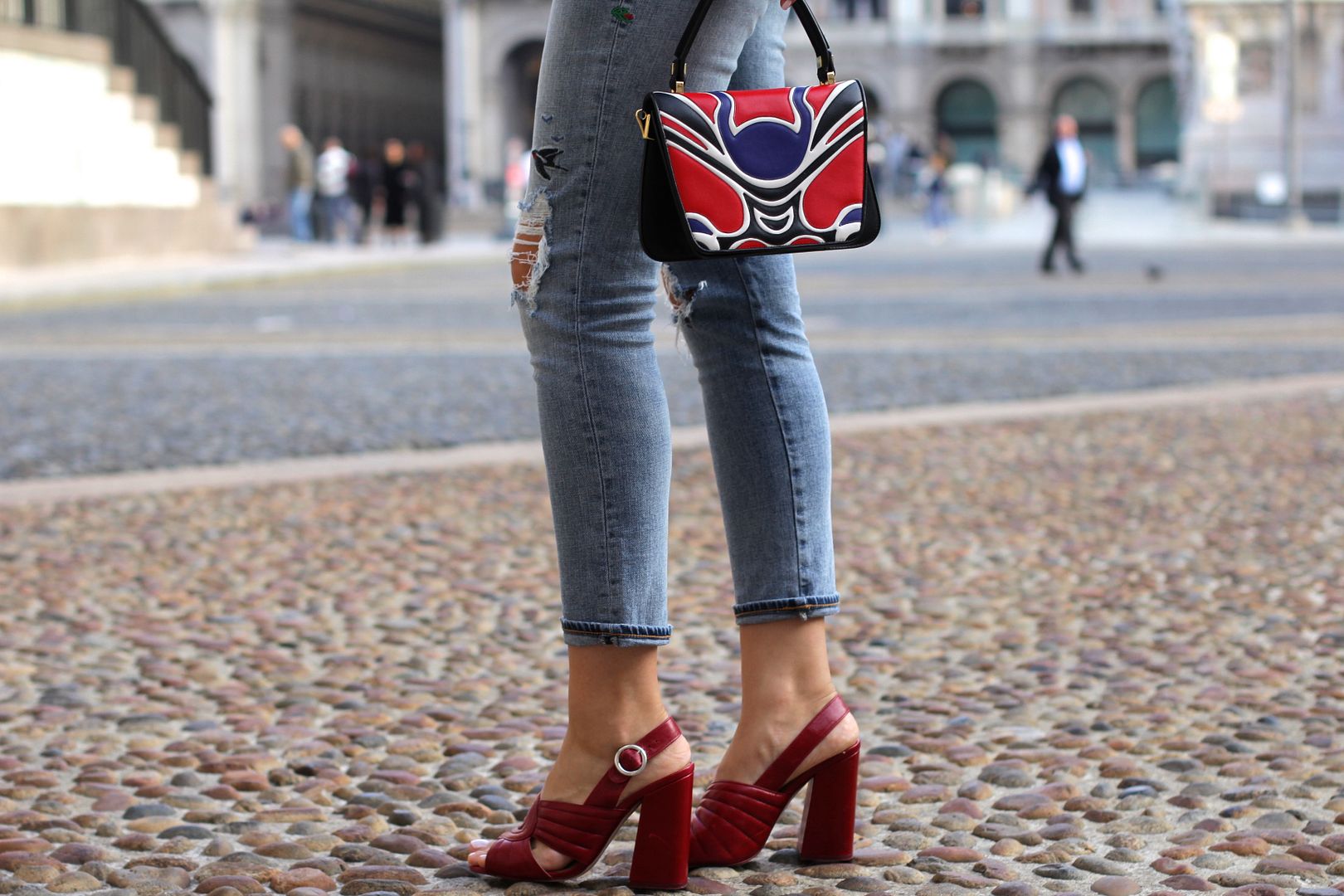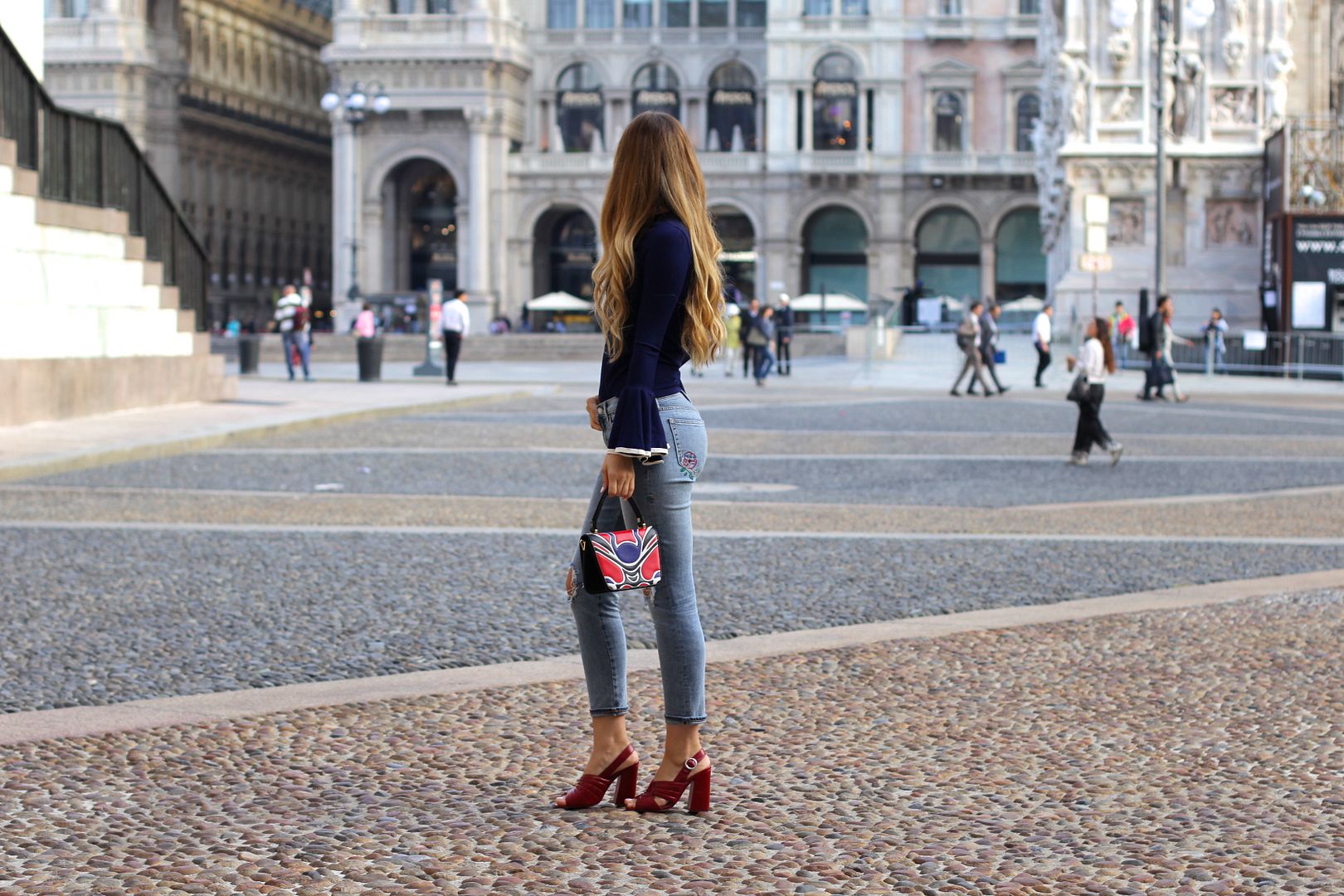 ---
I was wearing:
Gap jeans
Zara mules (similar here)
Giancarlo Petriglia bag
---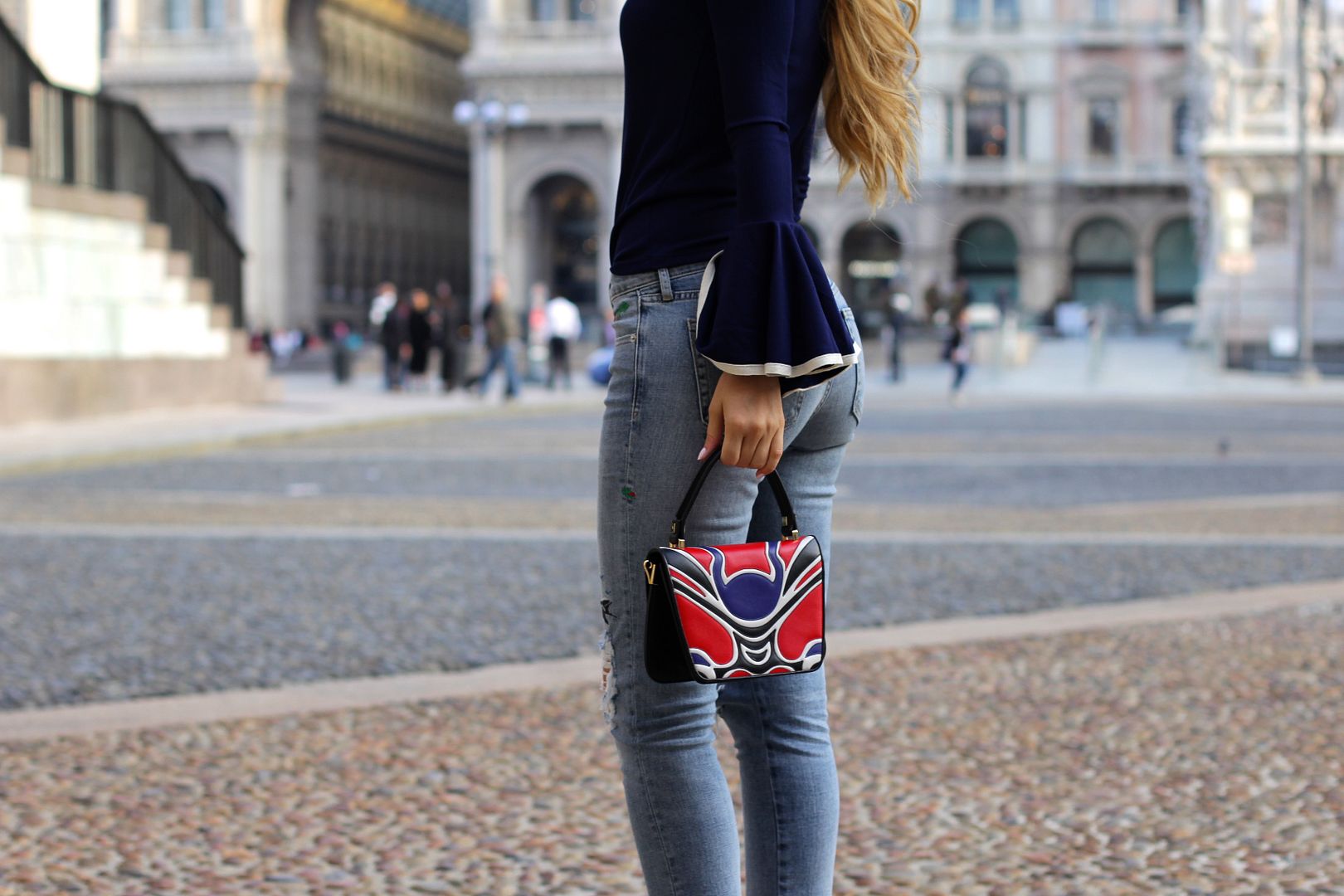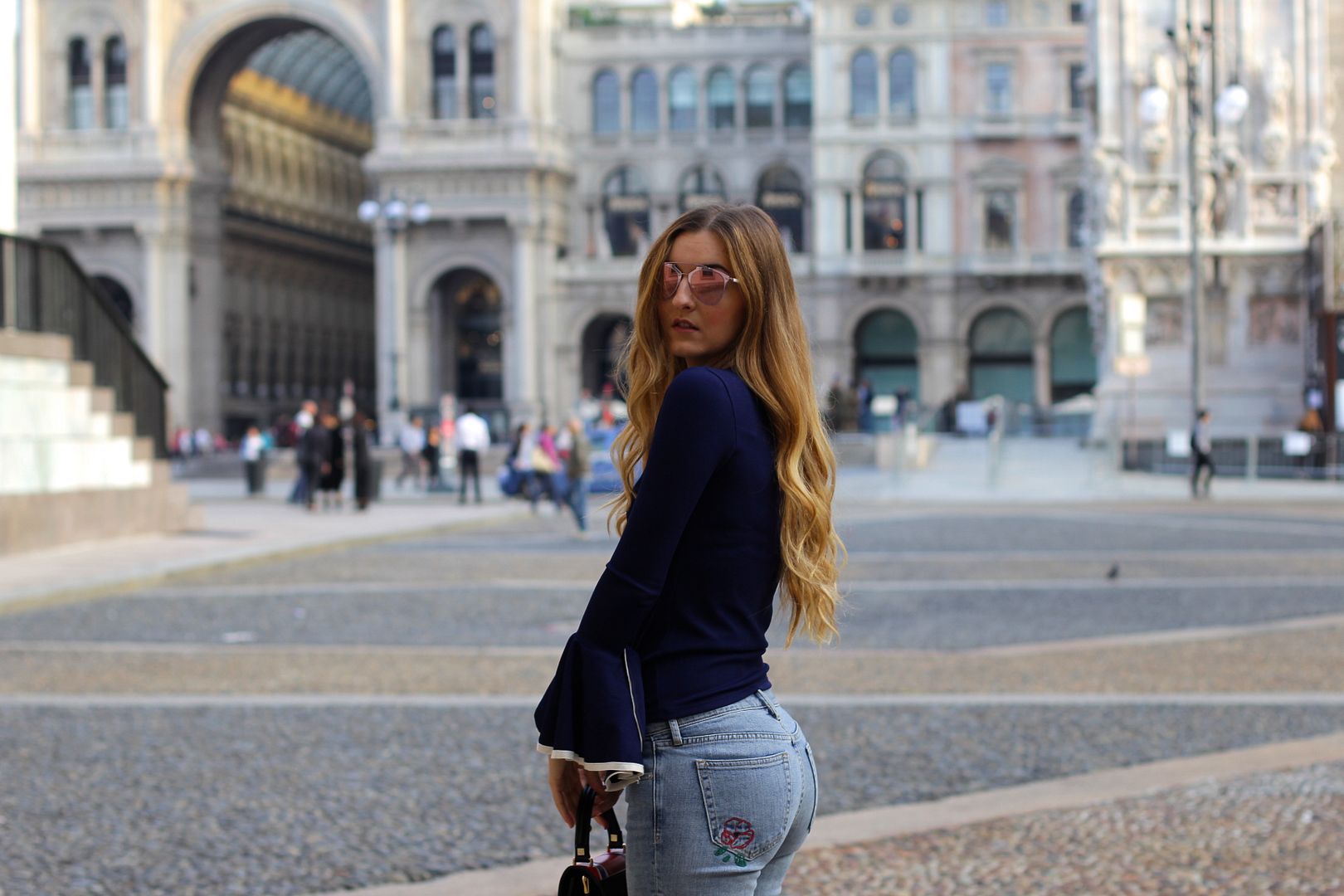 Tags: blair, dior sunglasses, fashion blogger, gucci, london, Milan Fashion Week, Milano, mow, mules, Natasa Blair, simple look, street style
Trackback from your site.