When you go to Paris, you have to get into that Parisienne mood and think of doing something that will make you feel like a real local. For me, that turned out to be many things. A short break in Laduree, countless rides with the metro, an evening walk on Champs Elysees were some of the things that I did in my free time while in Paris. I went with my mum, so I really enjoyed to be back there with her, as my first time in Paris was when I was 12 and we went there because we wanted to go to Disneyland. Now, we did't have time for that (my inner child was very sad), but I guess in that way we have a reason to go back soon!
About the look: I figured, if I wanted to do things in the Parisienne way, I had to be dressed properly, no? Well, I decided to try out to combine this Asos skirt and Storets shirt, et voila! It turned out to be more than satisfying! I loved how it looked and I loved the total effect of the outfit. Well, to be honest, I thought I could maybe find some hat, but at the end I didn't want to over do it.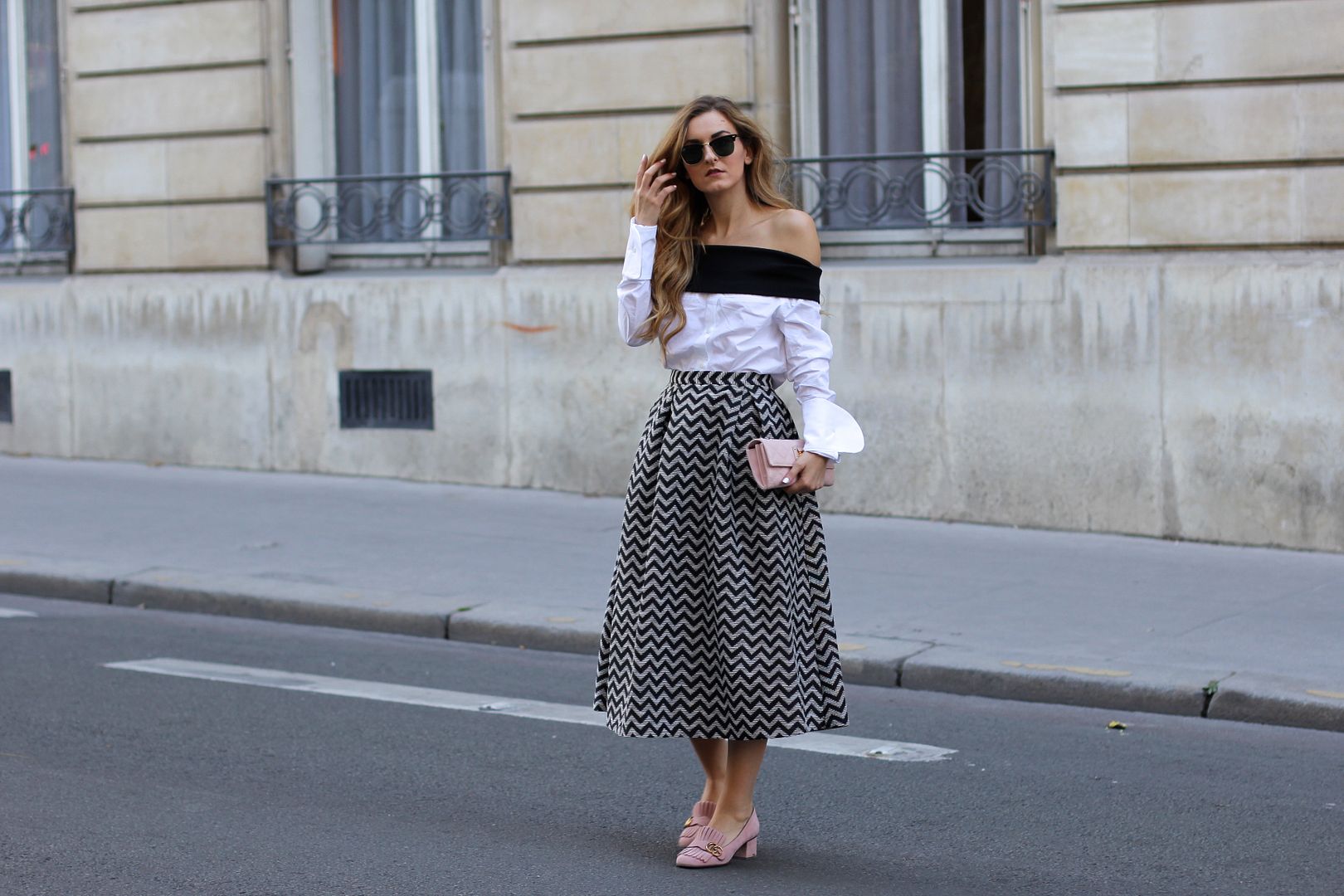 ---
Shop the look:
---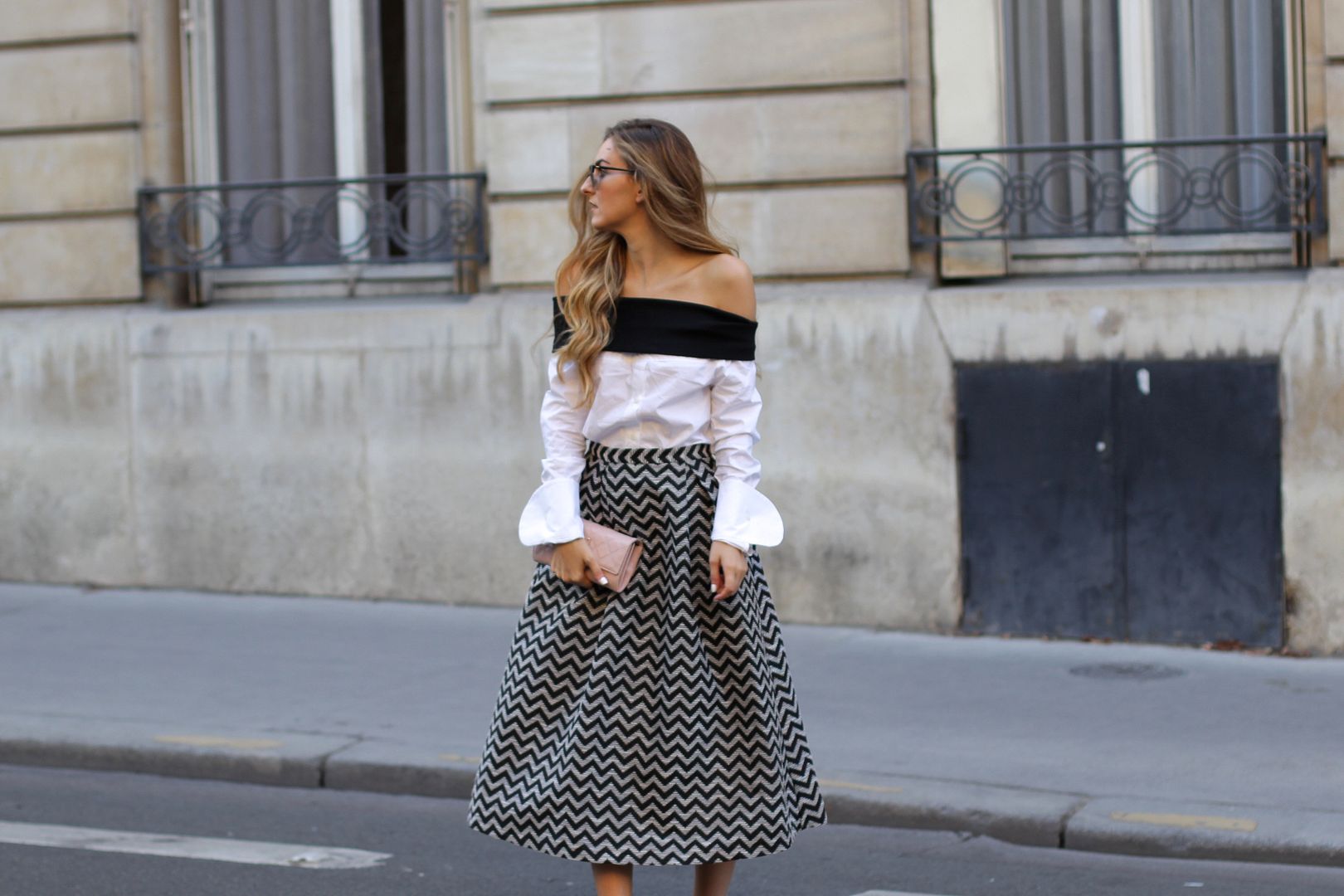 ---
I was wearing:
Marc Jacobs clutch
---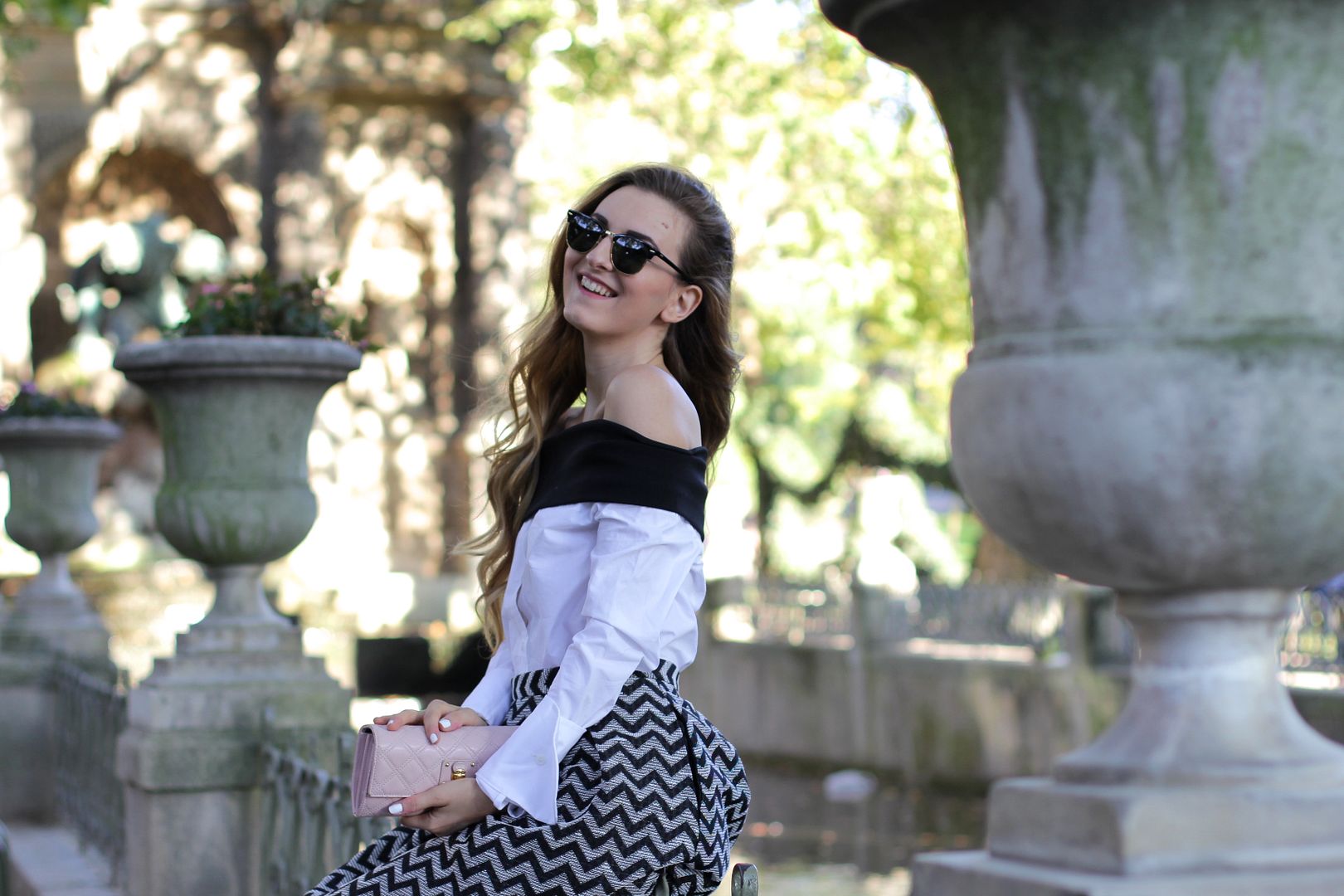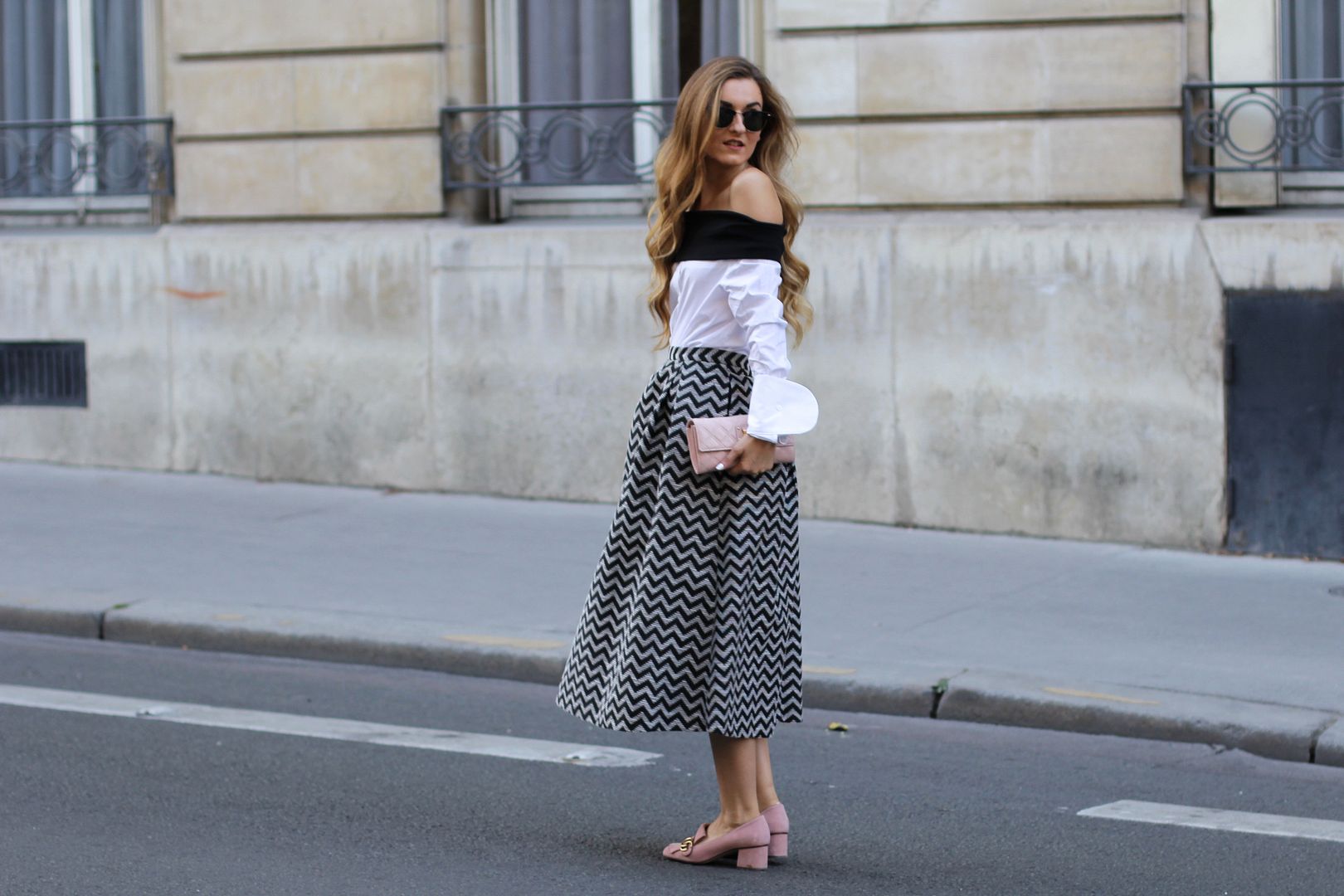 Tags: ASOS, disneyland, fashion week, gucci, laduree, moda, mood a la parisienne, Natasa Blair, natasa vukobratovic, Paris, parisienne, storets, street style
Trackback from your site.