There are days when I seriously think that I have nothing to wear (yes, that happens!), and in those moments I need what I call "white solution". On one one side I would punch myself for even thinking that, and on the other I start freaking out and finish wearing always the same things. However, recently, whenever I am in doubt, I opt for a nice, elegant white dress, like this one. I like feeling like a lady, and in a girly white dress there is no mistake.
For example, the other day I was supposed to go to three events in the evening and I was just not in the mood for accessorising and complicating too much my total look. I saw this dress, and thought: "This cannot look bad!" Luckily it was very warm so I managed to stay like this the whole evening, without having to take out the sweater.
---
Ci sono dei giorni quando nella mia mente non ho cosa da vestire (si, capita molto spesso!). Da una parte in quei momenti vorrei farmi una testata, pero dal altra, inizio a sclerare ed indossare sempre le stesse cose. In ogni caso, recentemente, ogni volta quando in dubbio, mi decido per un vestito bianco carino ed elegante.
Per esempio, l'altra sera ho avuto tre eventi la sera e non avevo molta voglia per pensarci di cosa mettere. Ho visto questo vestito e c'ho pensato che non potrebbe essere uno sbaglio metterlo per la serata. Anzi, faceva anche caldo qua a Milano che non dovevo neanche togliere tutta la sera il maglioncino.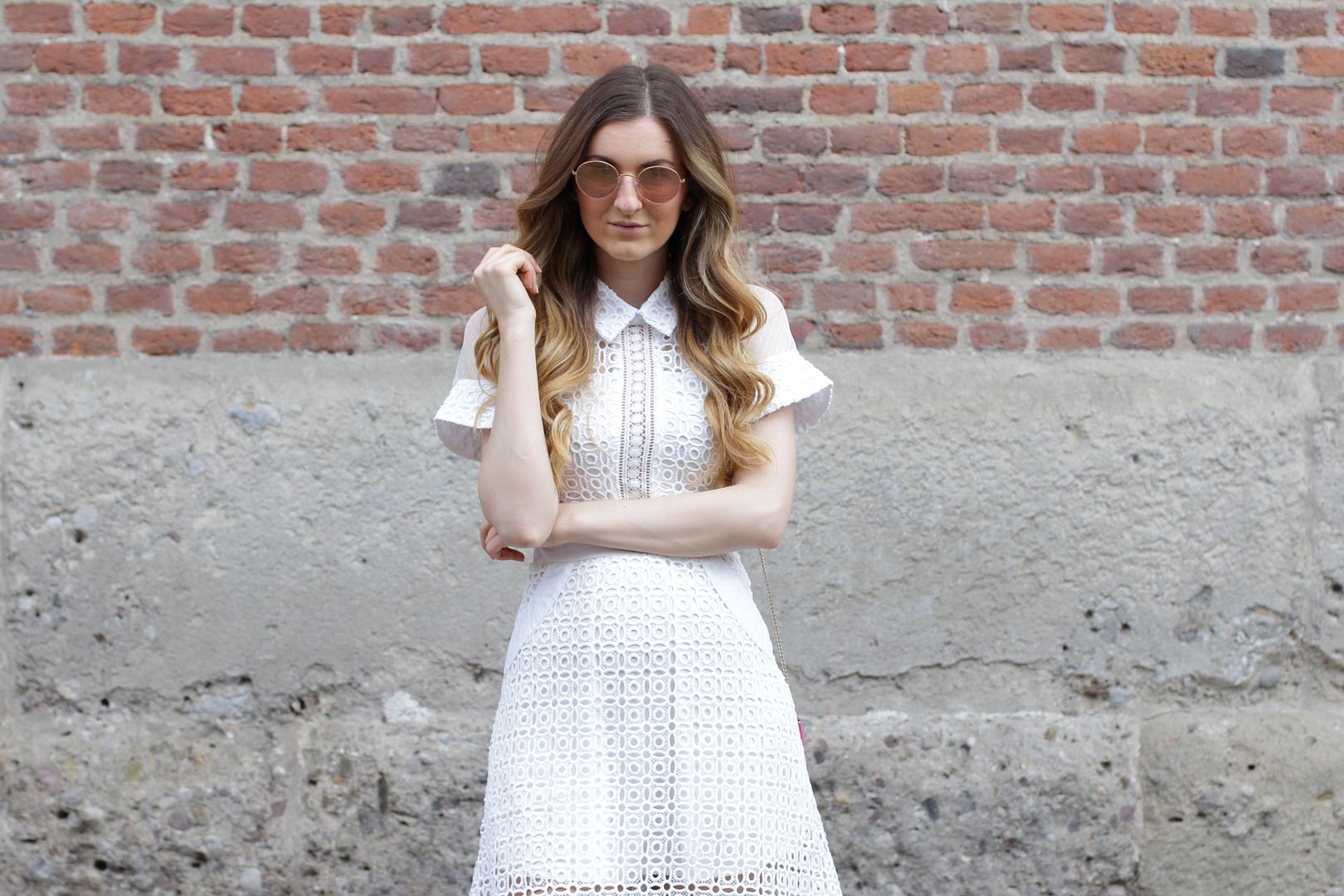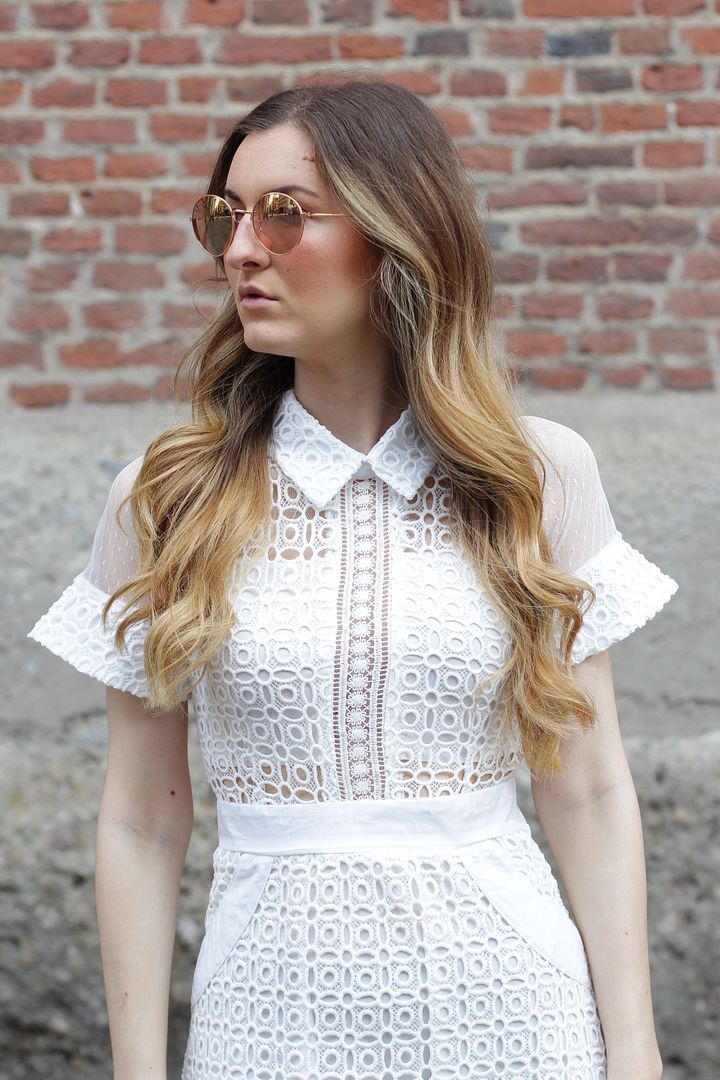 ---
Shop the look:
---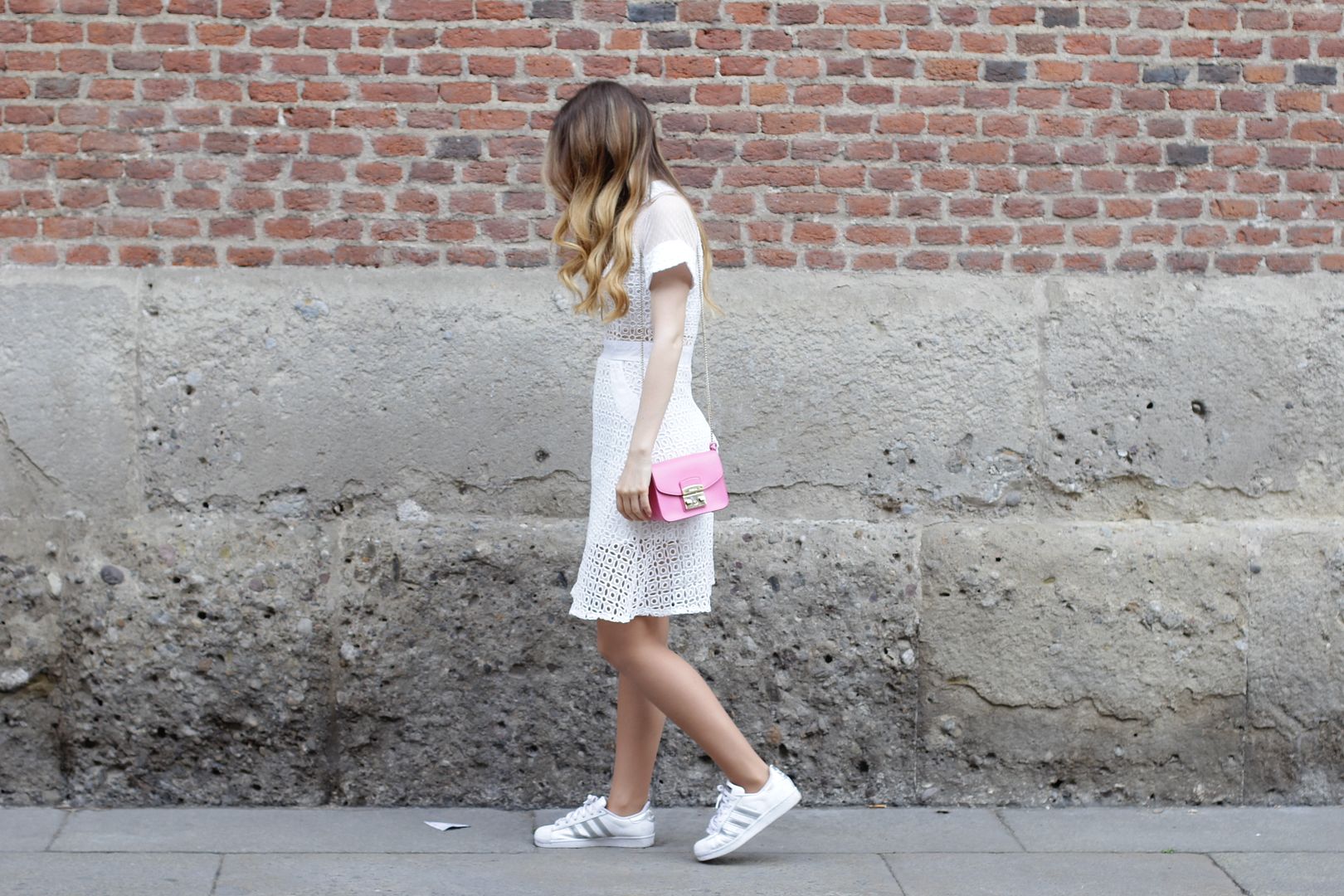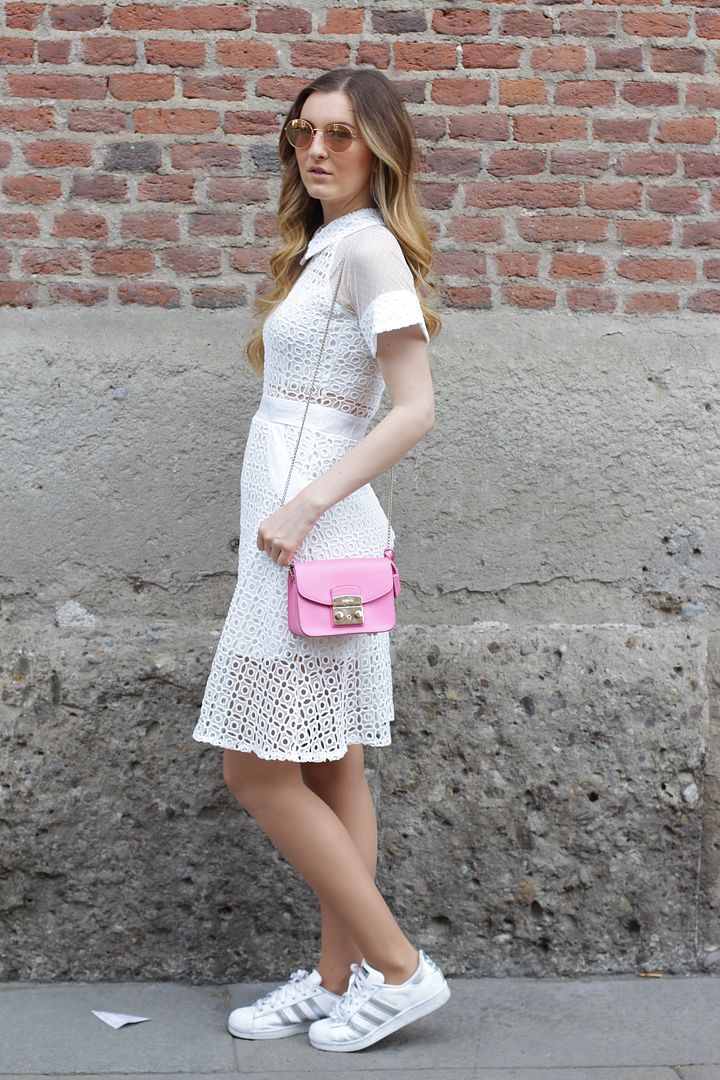 ---
I was wearing:
---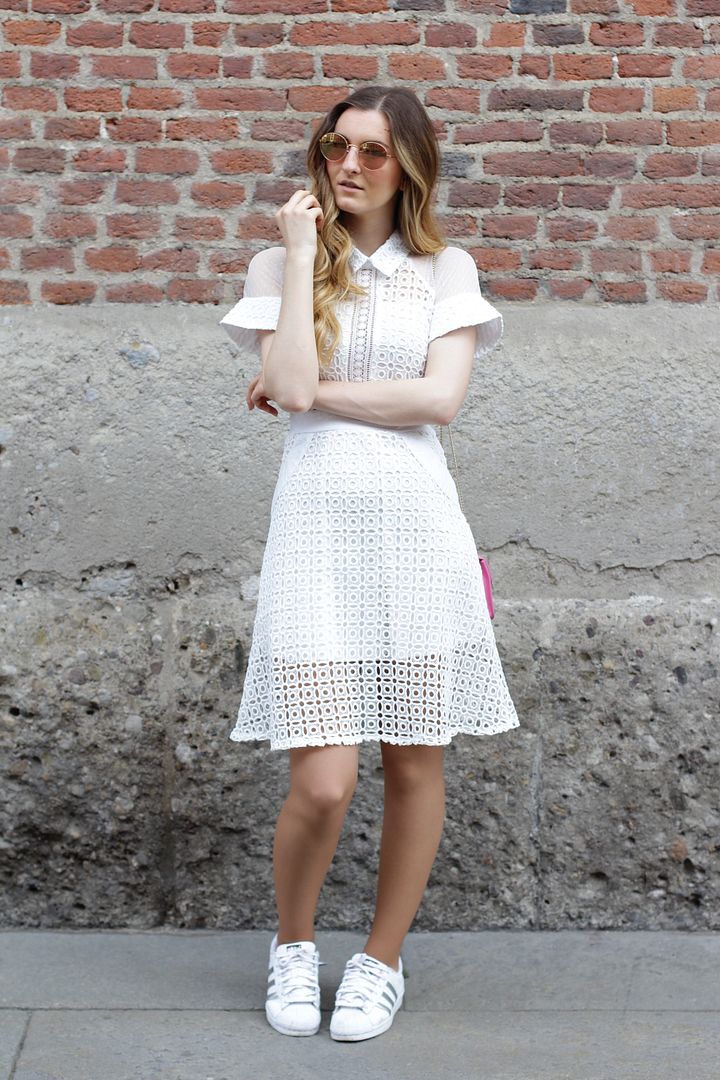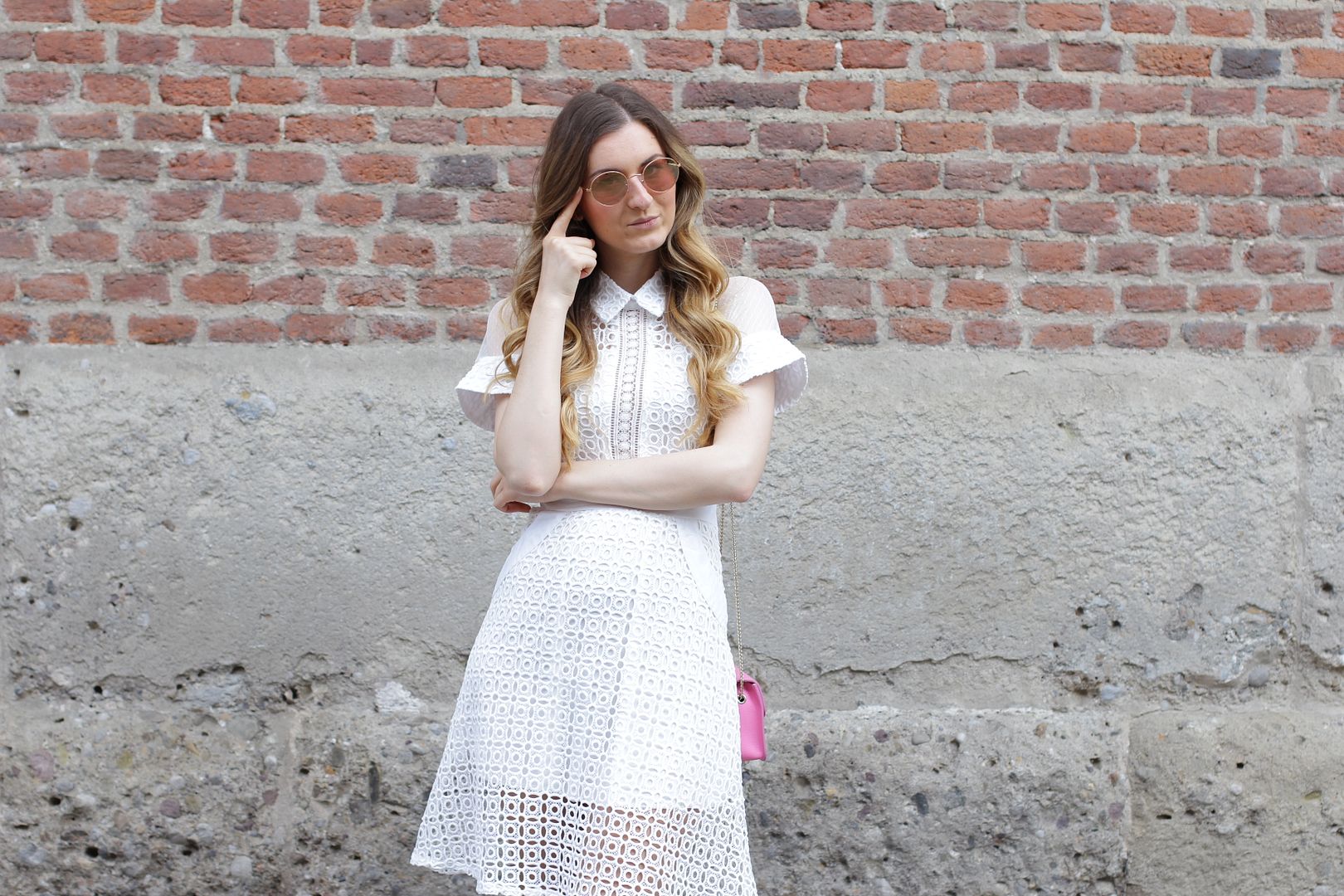 Tags: dress, fashion blogger, furla, lace dress, Milano, moda, Natasa Blair, natasa vukobratovic, street style, style, sunglasses, white
Trackback from your site.