During the period of my graduation, I have spent 2 days in the hotel Chateau Monfort, a very luxurious hotel located in the heart of Milan. The hotel provides an atmosphere of a romantic castle, making its guests believe they are in their own fairy tale. And that's how I felt! I used the opportunity to take a couple of pictures in a wonderful red dress, on a terrace that was hidden in the inside part of the hotel.
---
Durante il periodo della mia laurea ho passato due giorni in un albergo bellissimo in centro a Milano: Chateau Monfort. L'albergo offre una atmosfera magica e la sensazione che si sta in un castello. Io mi sentivo proprio una principessa, e non potevo non fare delle foto nel vestito romantico rosso, nella terrazza nascosta nel cuore del albergo.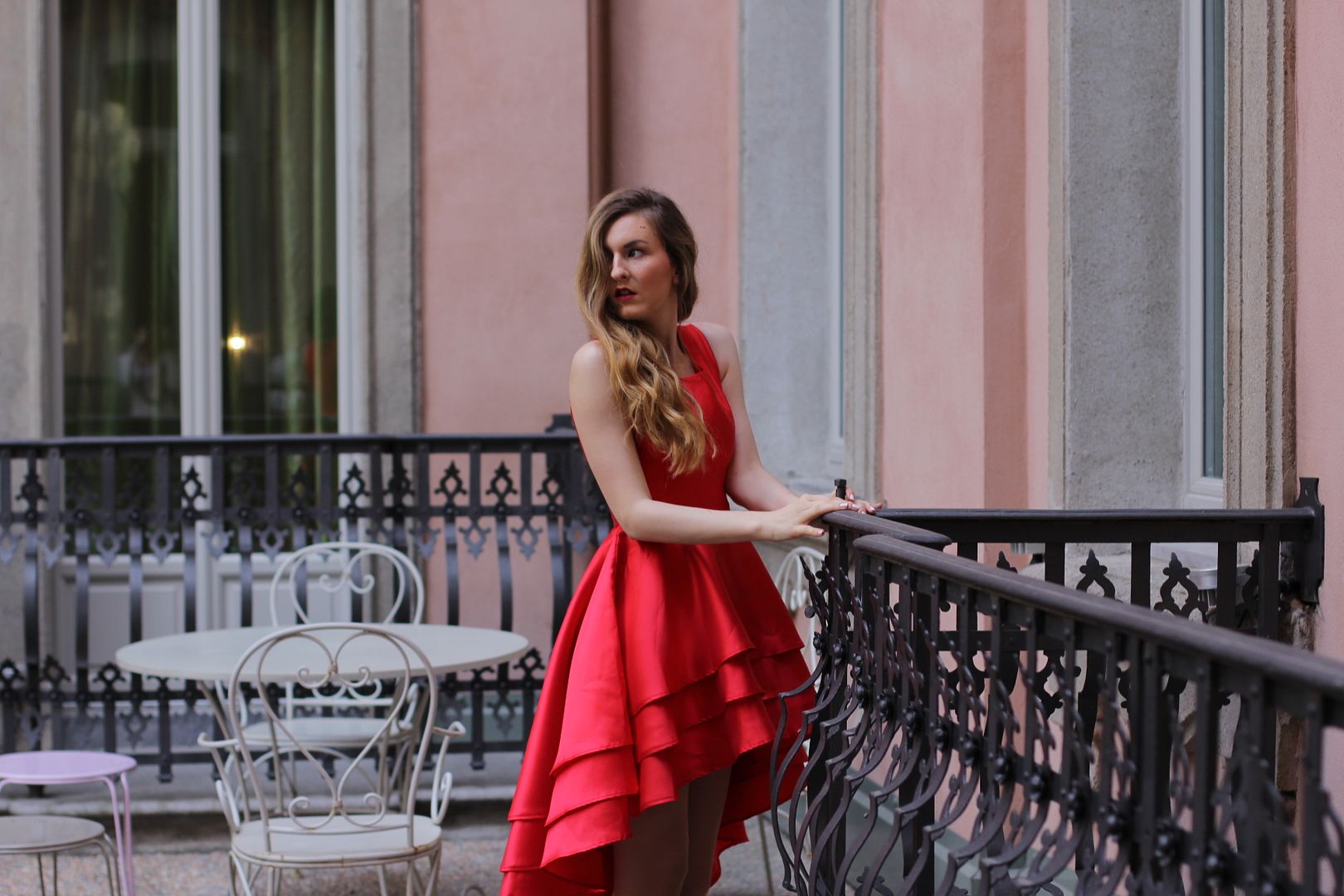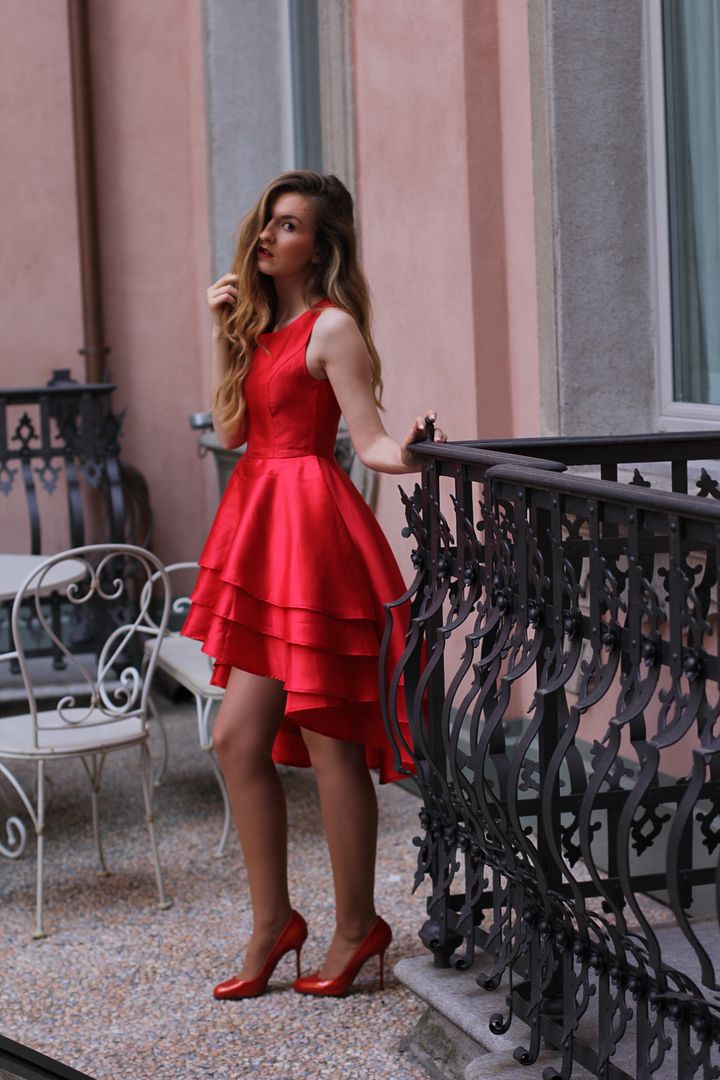 ---
Shop the dress:
---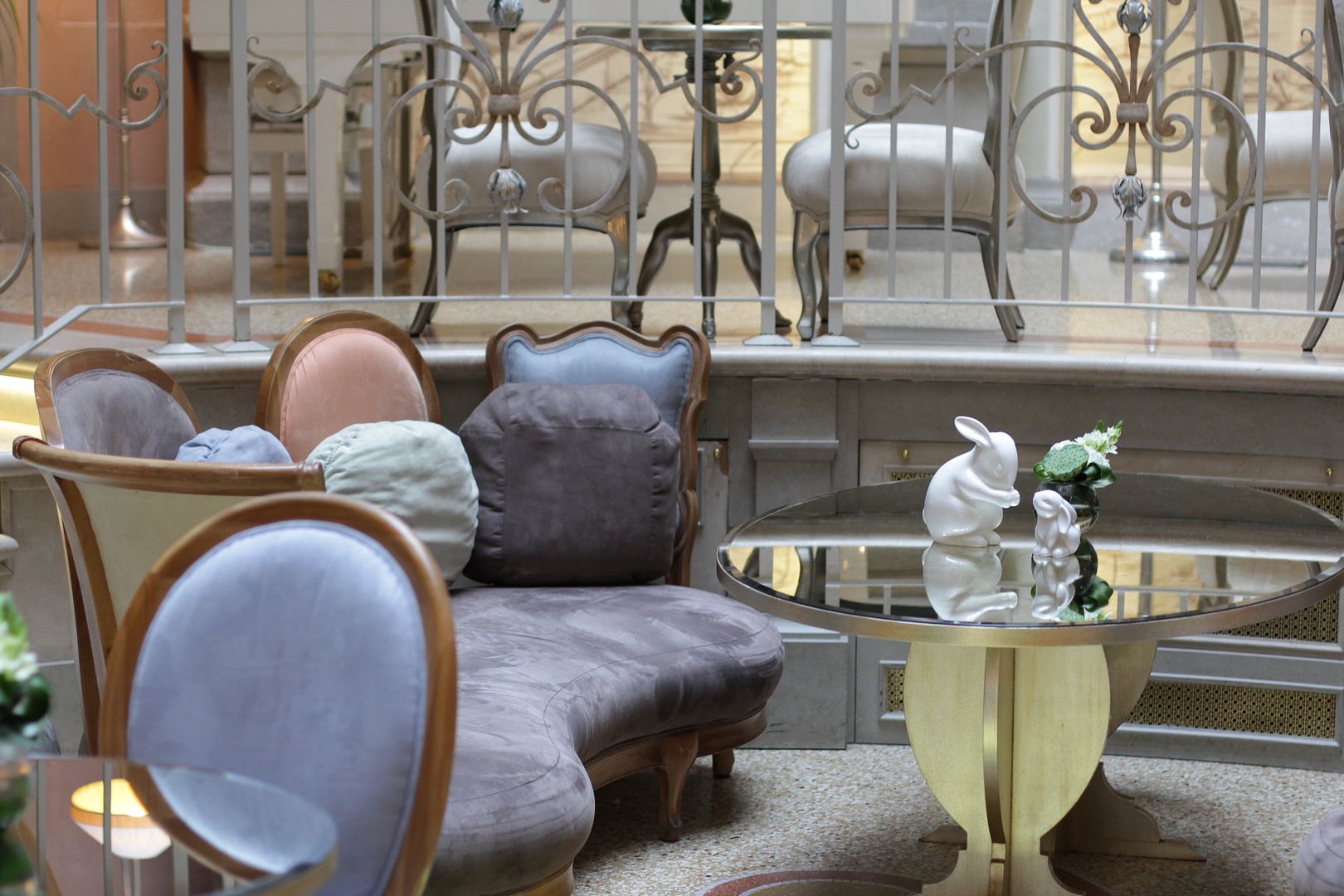 The hotel offers more than 70 spacious and luxurious rooms, and all of the are inspired by the childhood and fairy tales. All the walls are pastel-coloured, with many flowers and butterflies themes around, mirrors and mosaics on the floor.
---
L'albergo ore più di 70 stanze molto spaziose, che sono ispirate con la infanzia e le fate. I muri intorno sono nei colori paster, con tantissimi fiori, farfalle e specchi in giro.
As I have already mentioned, you can see me wearing a wonderful red dress that I figured was the perfect environment to bring to. It was actually a bit dark maybe at the moment, but I couldn't resist to take a few pictures on this wonderful terrace, before getting ready and heading to dinner.
---
Come vi ho già detto, non potevo non prendere un paio delle foto nel vestito rosso che ho da un po di tempo e che non avete visto prima. Magari era un po scuro, pero era proprio prima di andare a cena.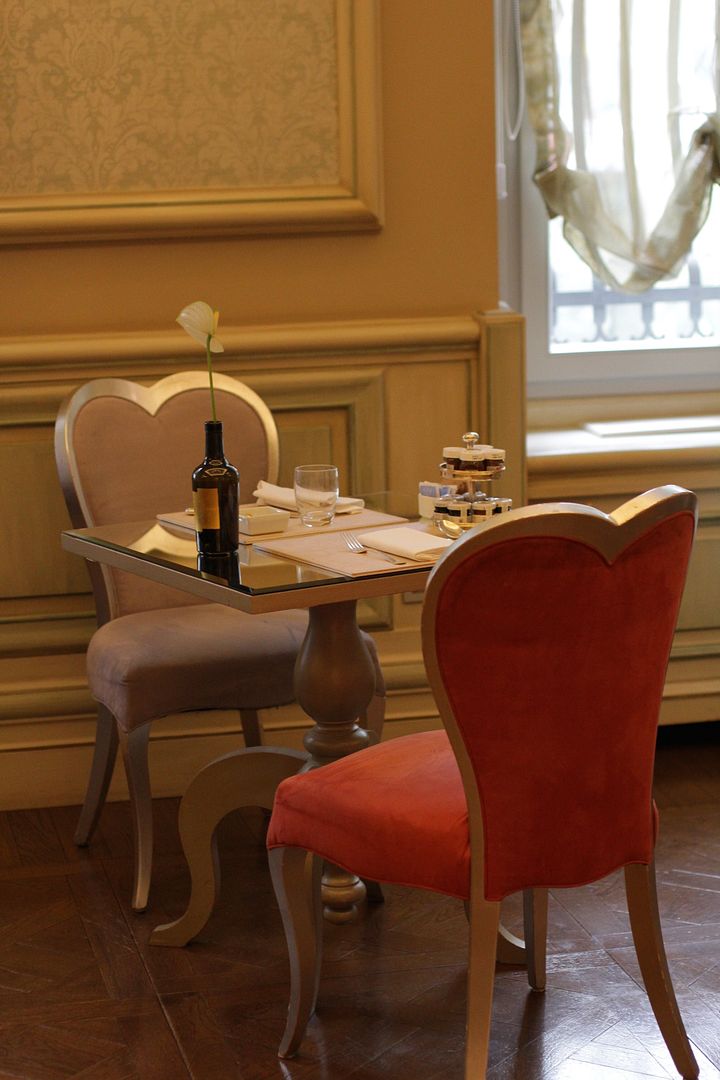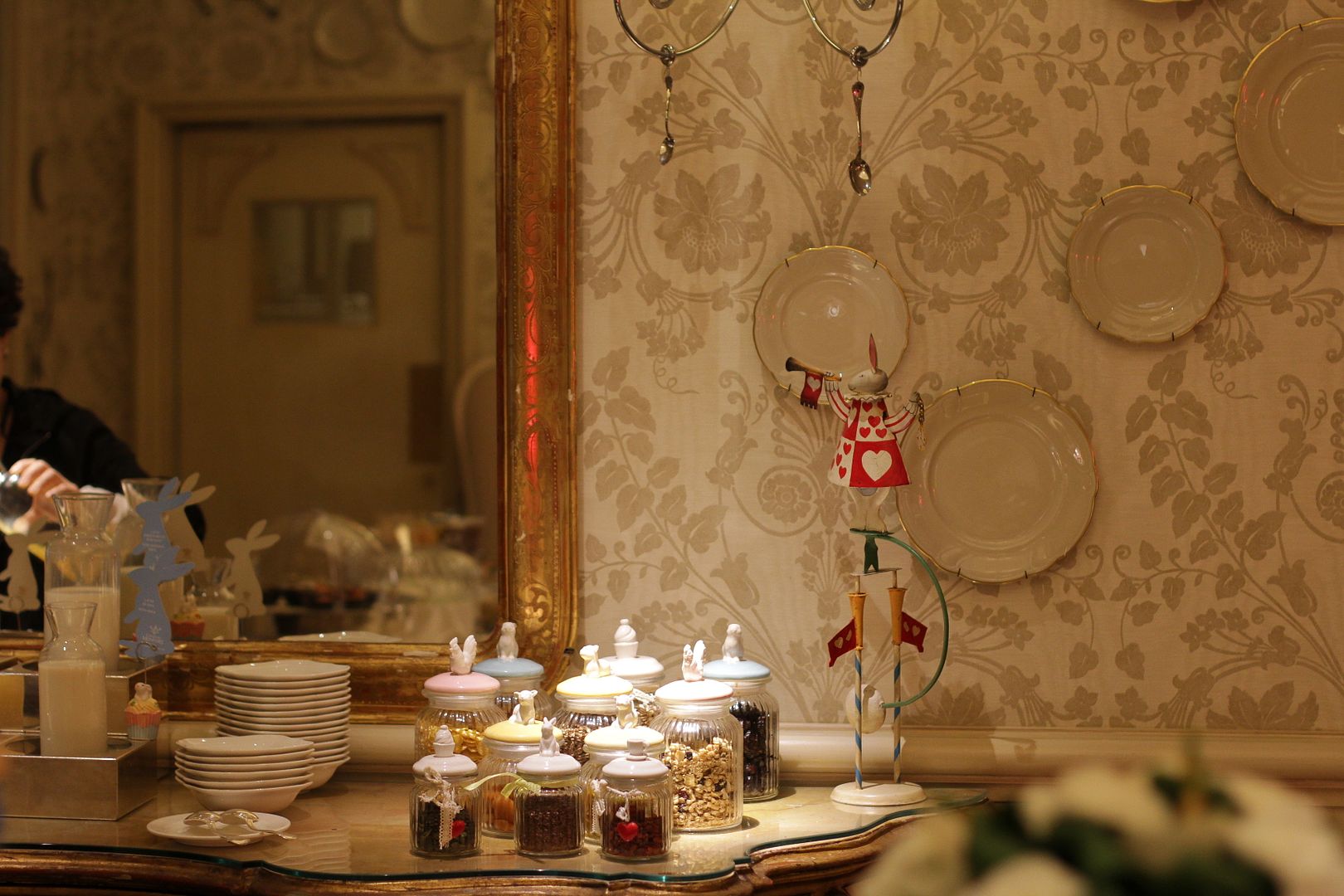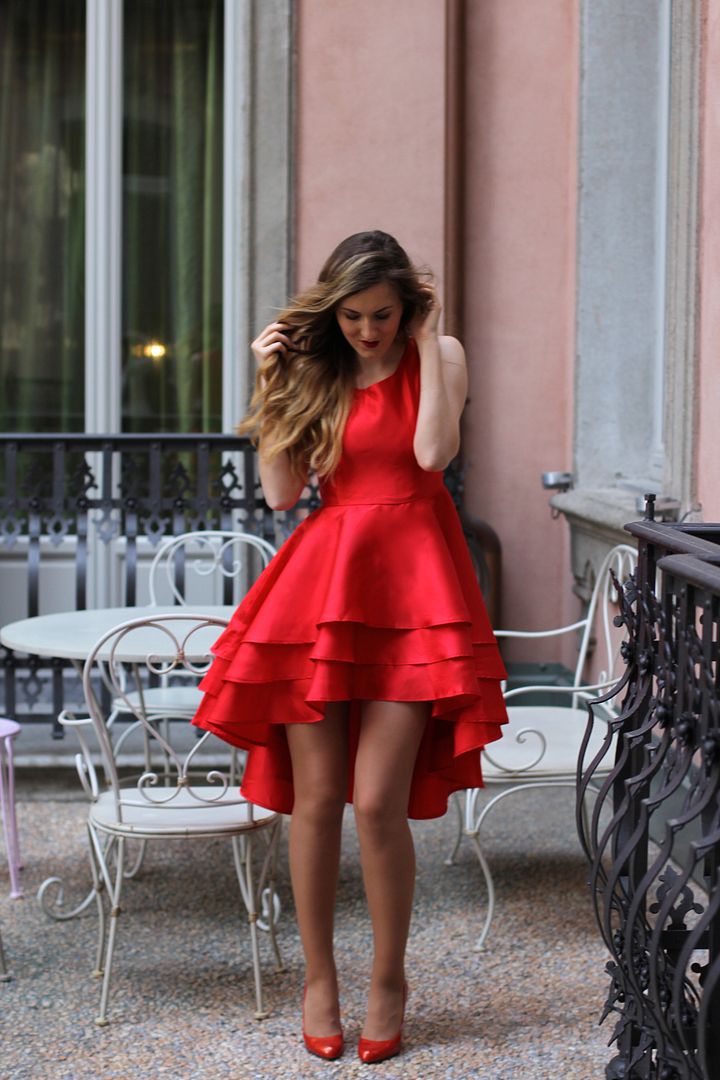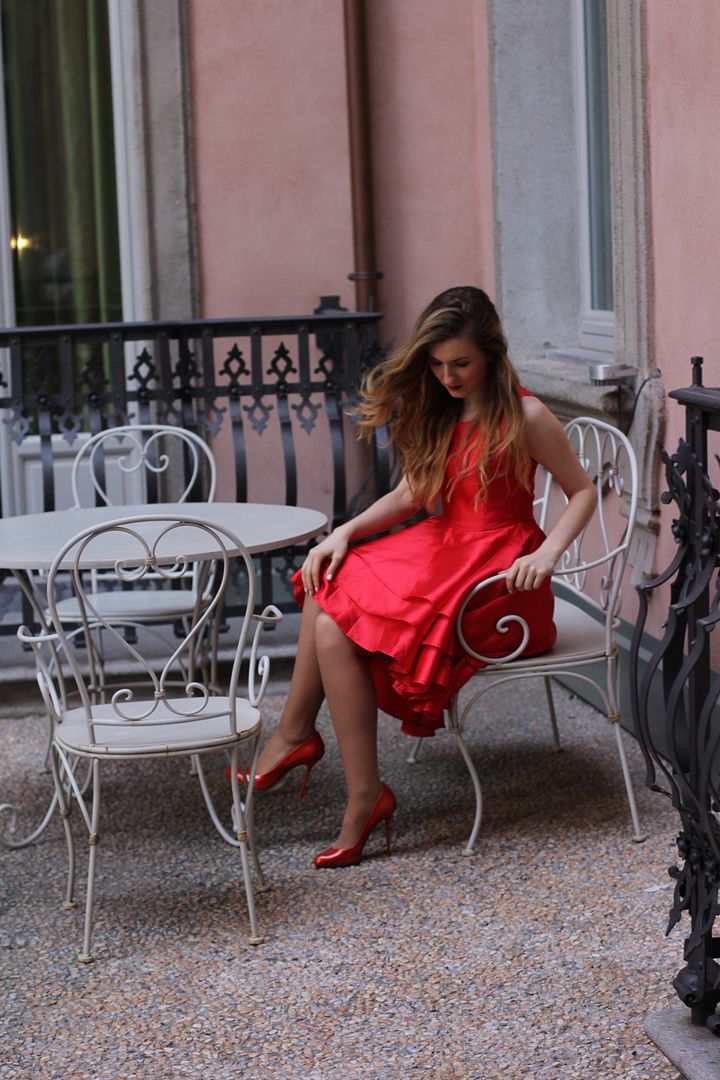 Tags: Bocconi, castle, centro, chateau monfort, fairy tale, graduation, hotel albergo, laurea, Milano, moda, Natasa Blair, natasa vukobratovic, red dress
Trackback from your site.