So here it is, my graduation day has finally arrived! I cannot describe you the emotions I have felt in that moment: after such a long time spent in Bocconi, it has come to an end. I practically grew up here, firstly doing the bachelor degree and then after continuing the studies in the Master of Science in Arts, Culture, Media and Entertainment. One thing is for sure: I couldn't be prouder of being the part of such an amazing university that offers so much to its students, I couldn't be happier to call myself a Bocconiana, and I will always be the most famous ambassador to this institution.
My parents, my brother and his wife were here to support me for this important day and we have spent some amazing days together. We also went to the lake Como for an afternoon as they have never been before. I cherish these moments with the family so much as I do not get to have them so often, so I will remember this week forever!
About my look: for this occasion I was wearing a total Asos look: pink blazer and pants, metallic high heels, white basic shirt and a pinkish clutch. A wanted to stay as simple as possibile and I really liked the professional kind of look I actually chose.
Hope these pictures can show you a bit how this day was important for me, and in the next few days you will see more material! 🙂
---
Ed ecco qua: il mio giorno di laurea è finalmente arrivato! Non posso descrivere come ero emozionata in quel momento: dopo tanto tempo in Bocconi, è arrivata la fine di un periodo molto bello. Sono praticamente cresciuta qui, primo facendo la laurea e poi dopo aver continuato gli studi nella Laurea Magistrale in Arte, cultura, media e intrattenimento. Una cosa è certa: non potrei essere più orgoglioso di fare la parte di università del genere, non potrei essere più felice di essere una Bocconiana, e sarò sempre fiera di dirlo!
I miei genitori, mio fratello e sua moglie erano qui per me per questo giorno importante e abbiamo passato alcuni giorni insieme. Siamo anche andati al lago di Como per un pomeriggio siccome loro non sono mai stati prima. Questi momenti con la famiglia li apprezzo tantssimo visto che non ci sono così spesso. Mi ricorderò per sempre questa settimana!
Un po del mio look: per questa occasione indossavo un total look di Asos: giacca rosa e pantaloni, tacchi alti colore metallo, camicia  bianca e una clutch rosa. Volevo restare il più semplice possibile.
Spero che con queste foto potete vedere un po' com'era questa giornata, e nei prossimi giorni si vedrà più materiale! 🙂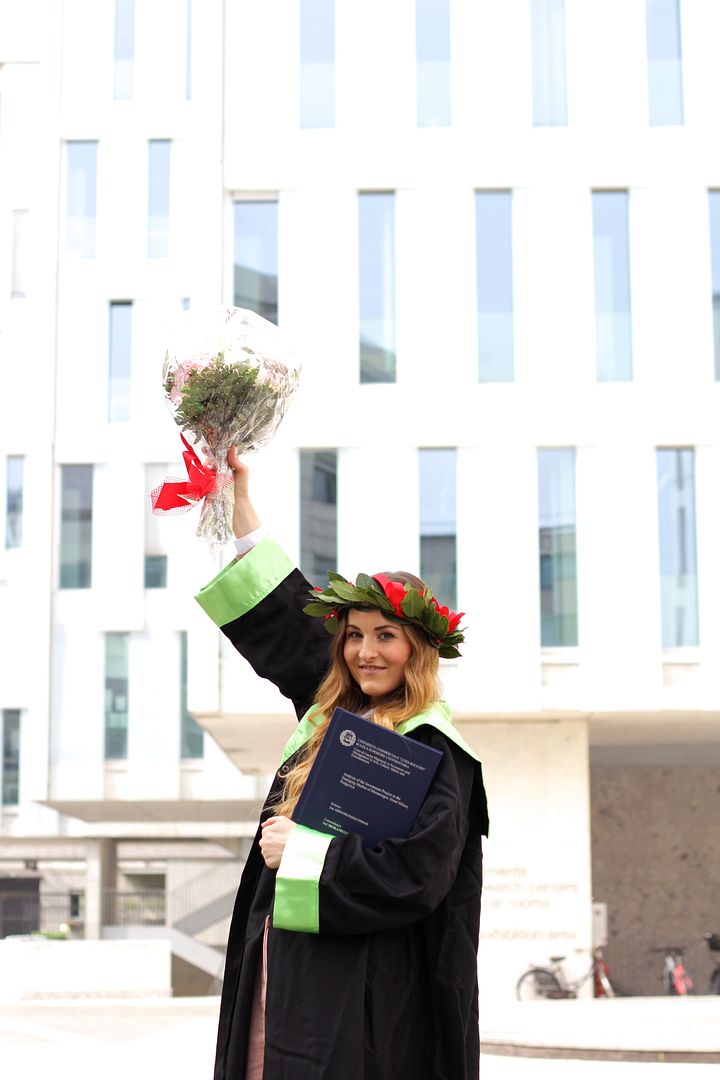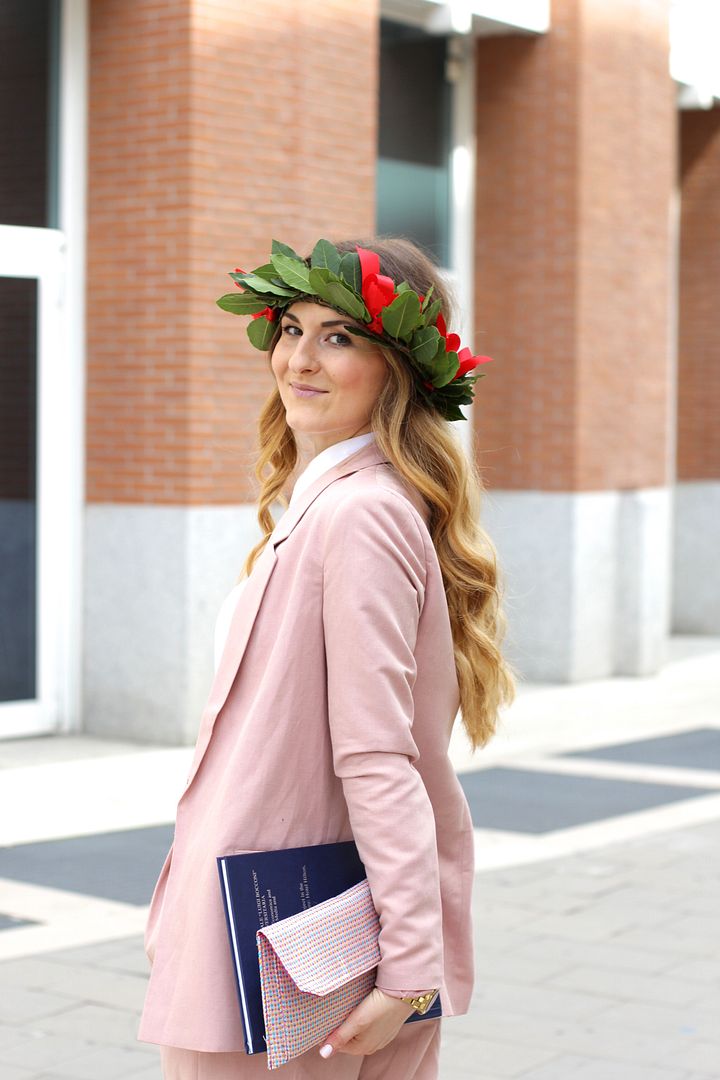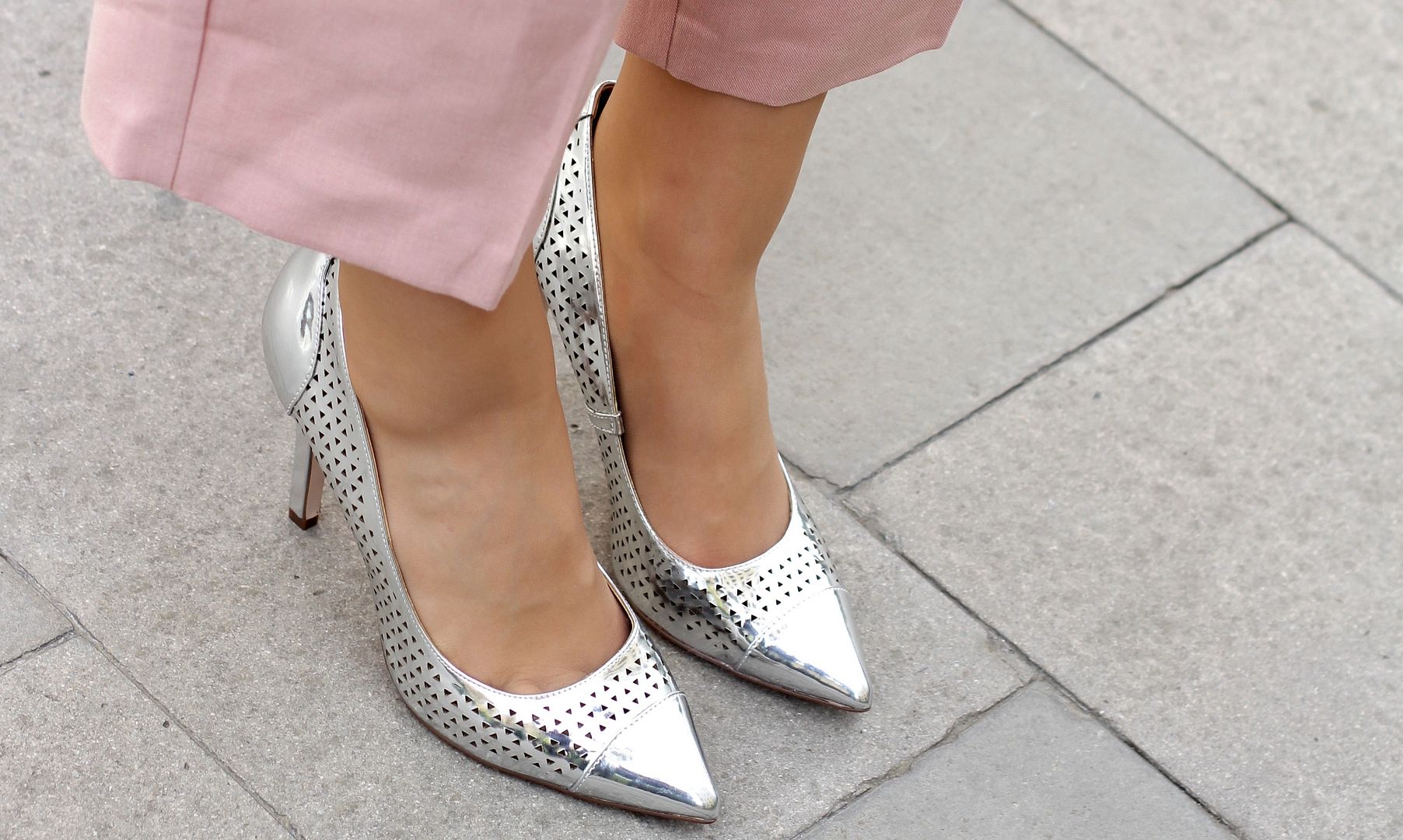 ---
Shop the look:
---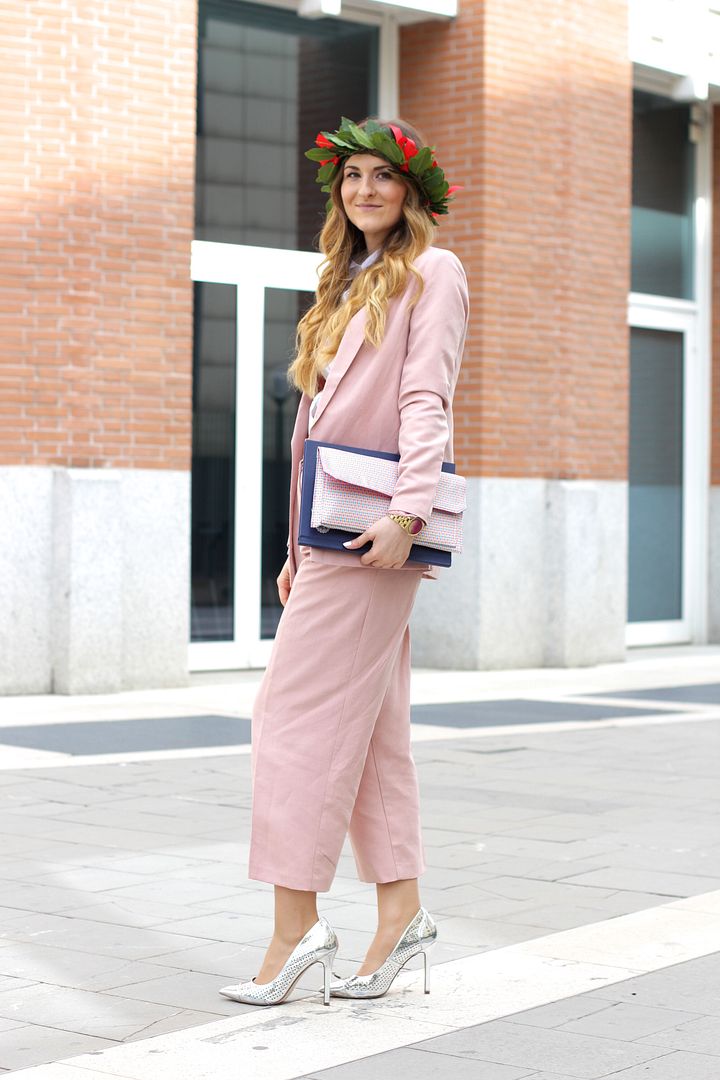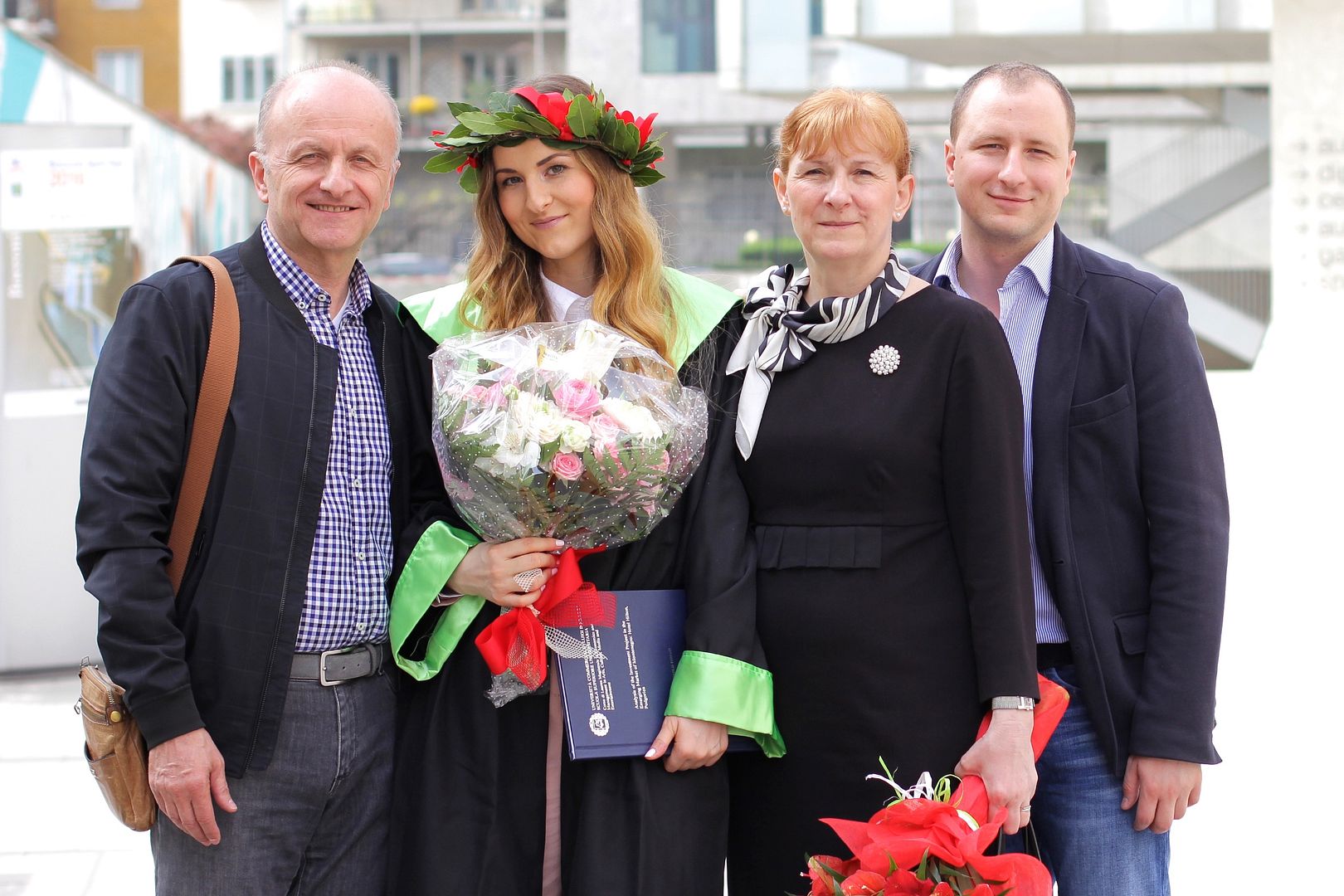 ---
I was wearing a total Asos look:
---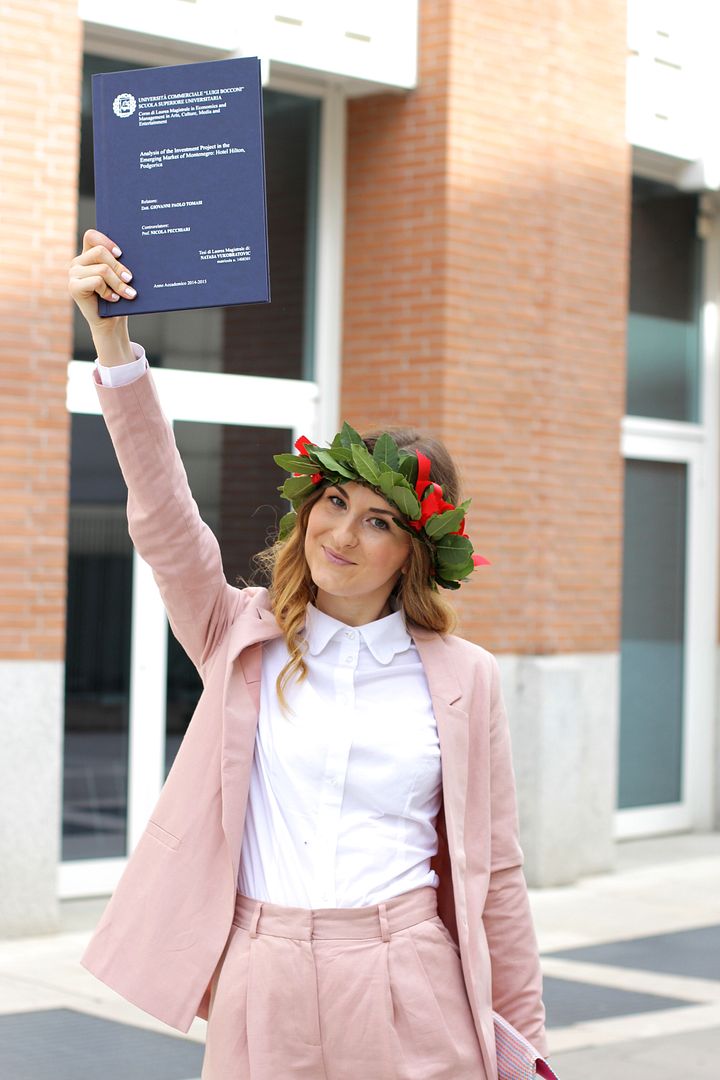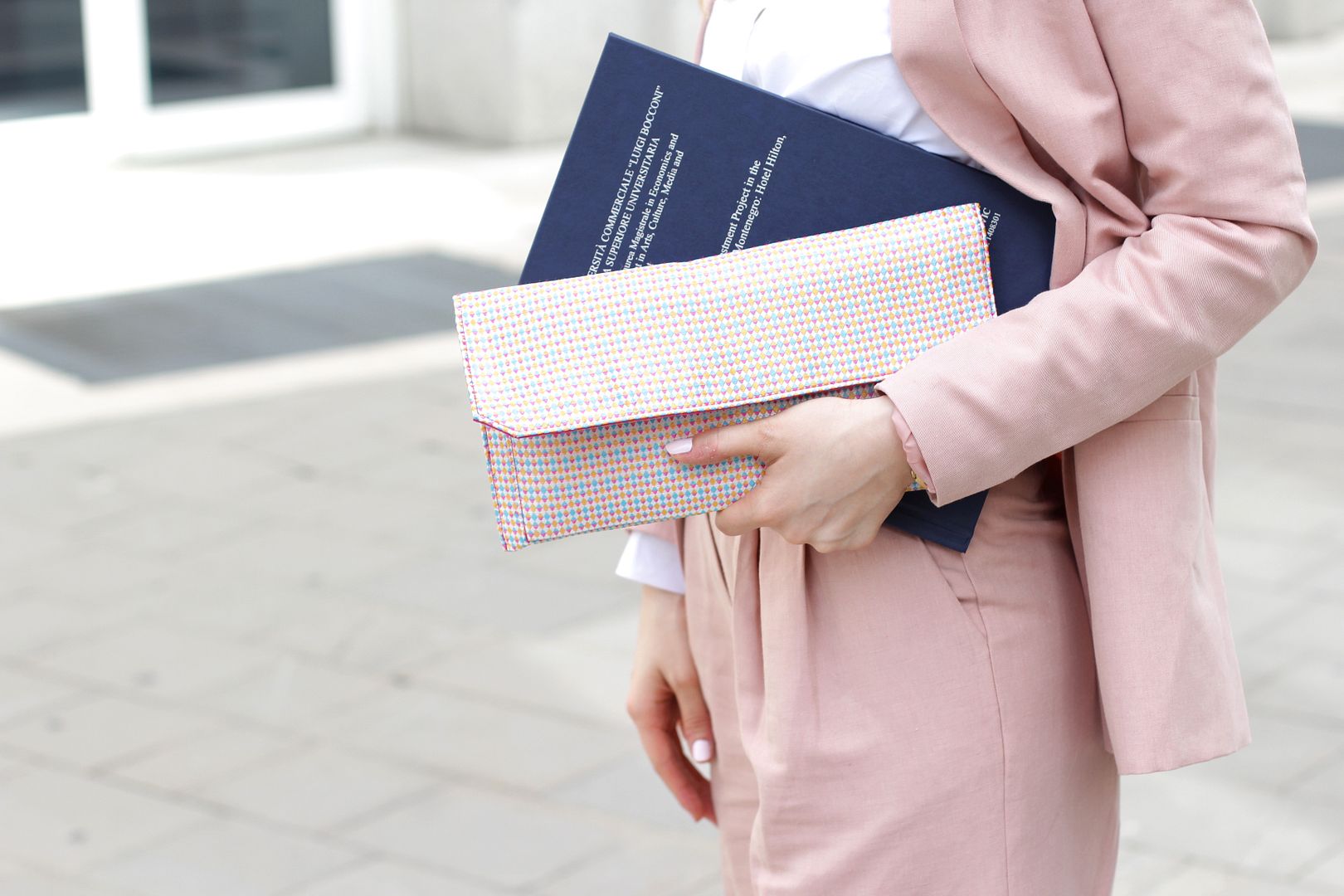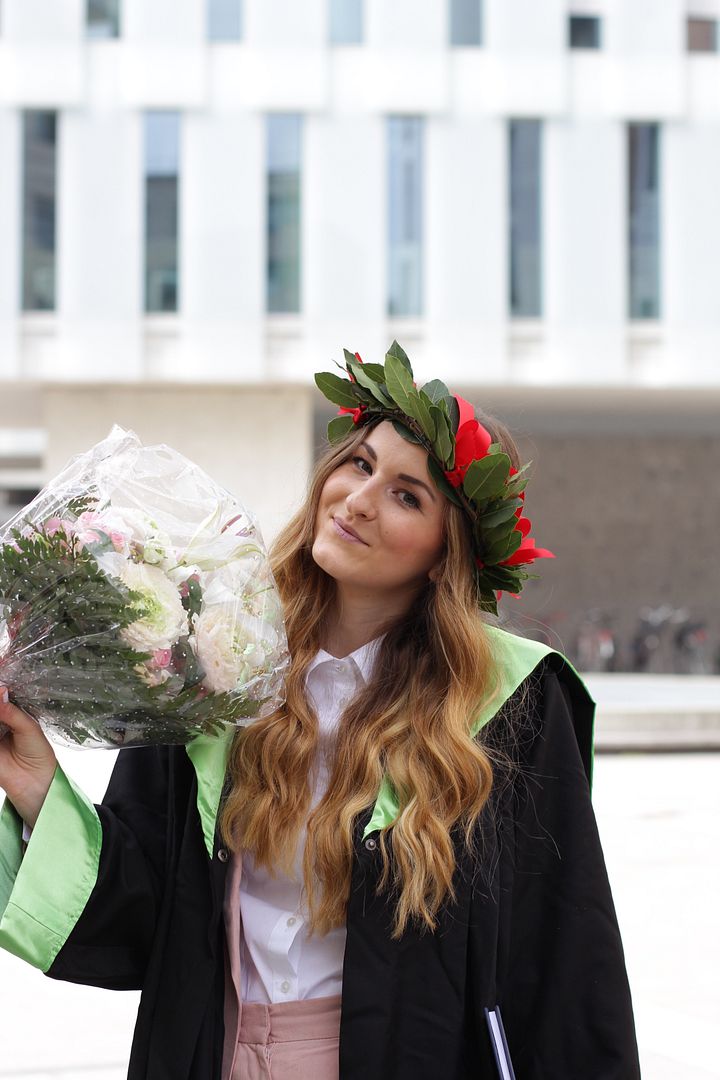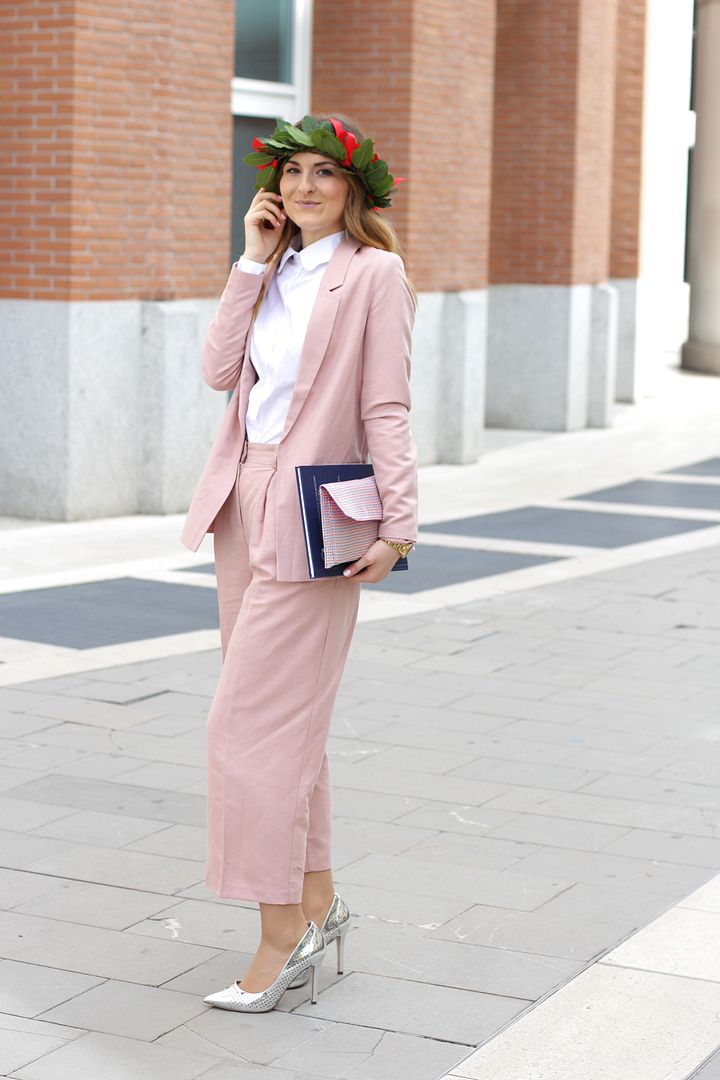 Tags: ASOS, blazer, Bocconi, bocconiana, graduate, graduation, high heels, laurea, look, moda, Natasa Blair, natasa vukobratovic, outfit, pink, style, university bocconi
Trackback from your site.