I don't know if many of you would agree but dresses, in my opinion, are girl's best and favorite part of clothes. I love to have all type of dresses in my closet: short, long, tight, nude, dark, colorful, pencil, simple, loose, etc. There are dozens of styles, materials and shapes that can be combined in making a dress special and different. Going through some articles and reading many fashion magazines, there is an obvious fact that during decades there have been some dresses that really changed the world of fashion, and that even today, are being copied, modified and made into new different models. I have chosen 15 dresses that, in my opinion, have been of major significance for the world of fashion, so now let's see them.
You will see through the article that the majority of important dresses are wedding ones, so I would start this post with the prettiest wedding dress ever.
1. Lady Diana Spencer's wedding gown
I was a little girl when Lady Diana died so when all that public attention was focused on her life, the only thing I remember are the pictures of her wedding gown. I imagined that one day my wedding dress would be like that (maybe not the same, but for sure I will think of something crazy 😀 ). It is an ivory silk and antique lace dress and long 7.6m. It has become the most famous dress of all times and it has been designed by David and Elizabeth Manuel.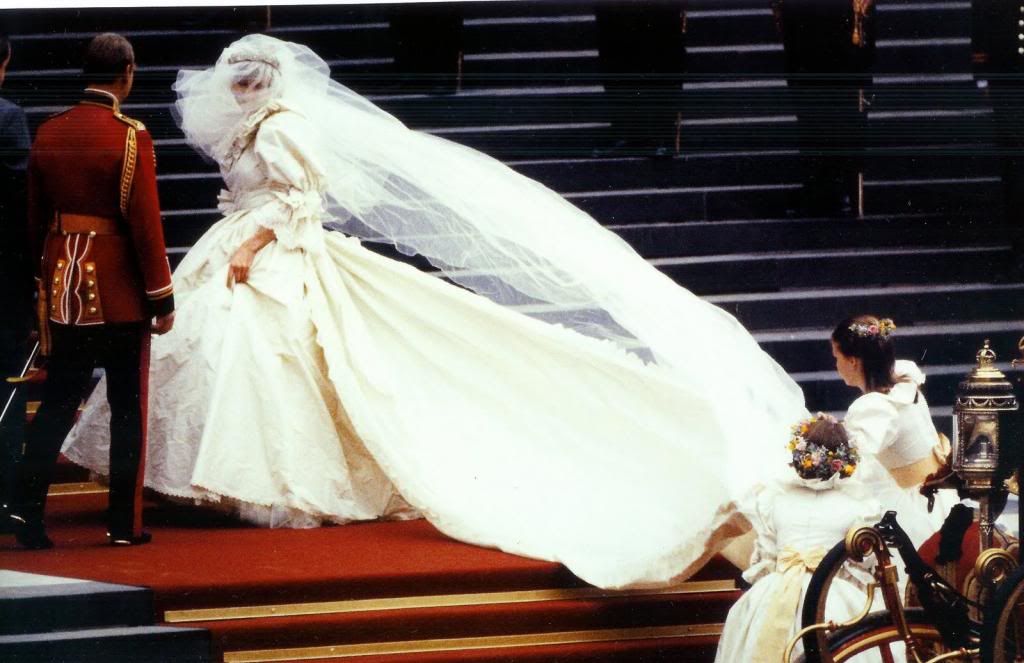 2. J' Lo's Versace dress
I would like to switch now to something more modern and extravagant. This dress was designed by Donatella Versace and the pretty singer wore it to the 42nd Grammy Awards. It must have taken a lot of bravery wear that kind of dress, but we all know what the stars are capable of doing in order to get some attention. In my personal opinion I don't find it very amazing, but it obviously worked as it is still one of the most talked dresses of the last decade.
3. Bjork's Swan dress
Bjork has always been very innovative with hear ideas, even on the red carpet. This was a very new thing to show up with, pretty much before Lady Gaga's new ideas, and the dress has remained remembered ever since.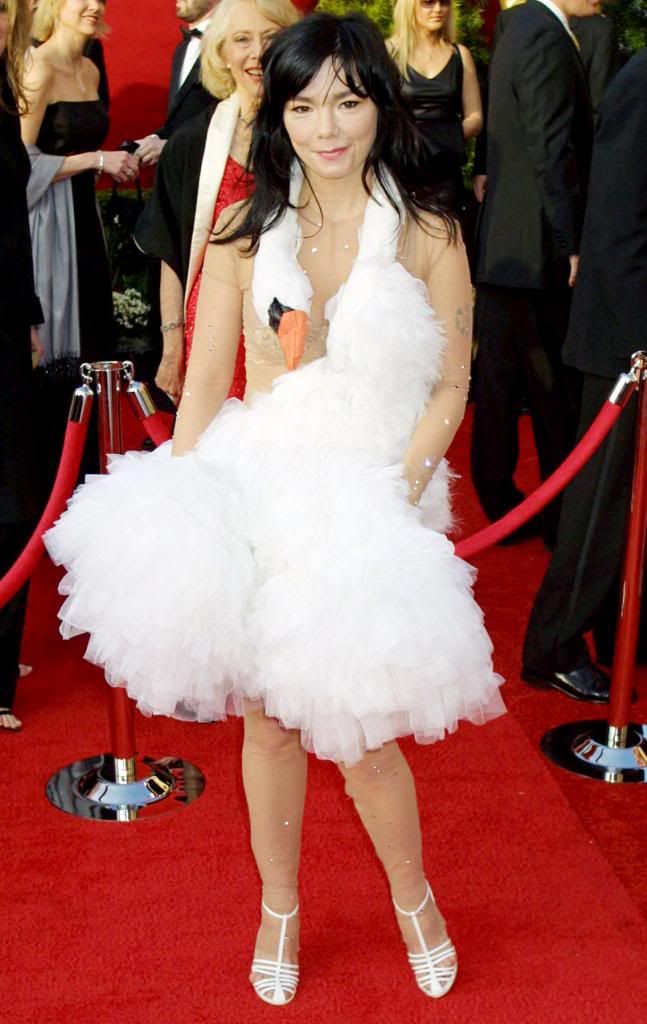 4. Audrey Hepburn's black dress
Whenever we think of a real pure elegance and sophistication, we always get the image of Audrey Hepburn's little black dress designed by Hubert de Givenchy. She wore it at the opening of the movie "Breakfast at Tiffany's", and even though when we say "little black dress" it always reminds us of Chanel, however this one was stated as one of the most famous ones of all times. It is one of my favorite photos whenever I feel less motivated and inspied for my outfits (trust me, that happens), and not just that, it is more than clear that she has been inspiration to many artists in the world of fashion.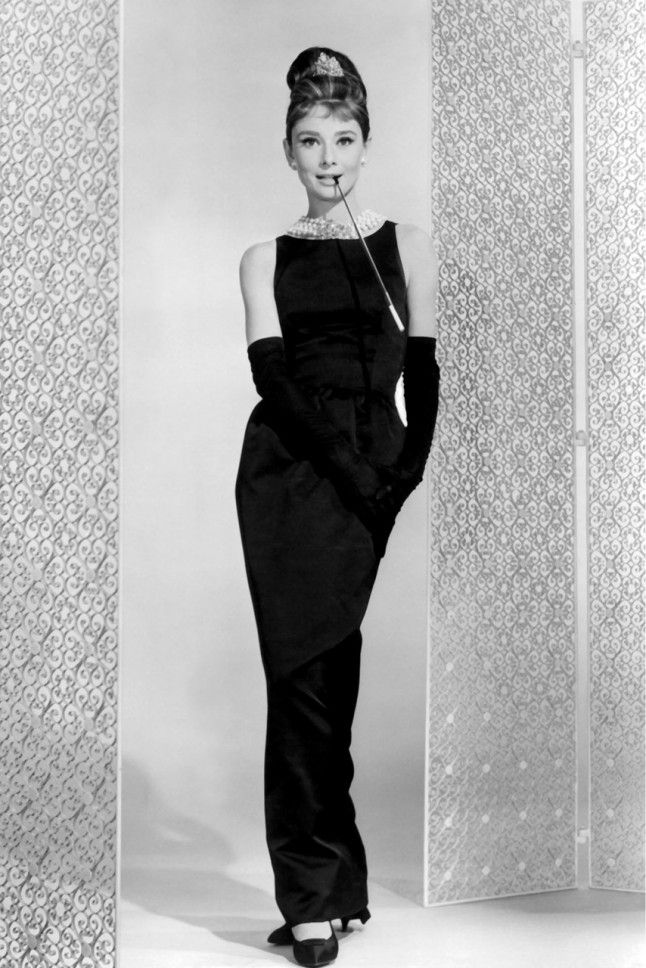 5. Carrie's printed dress
There are many outfits worn by Carrie Bradshaw that will remain remembered for a long time, and this one is one of those that you know for sure. Printed dress by Christian Dior was worn twice by Carrie, during season 3 and then also for Sex and the City movie. Little too open, don't you think? All in all, she is definitely talked about.
6. Lady Gaga's meat dress
Whoaaaa! We definitely expect from her a lot of crazy stuff but when she showed up in 2010 at MTV Video Music Awards in a dress made of raw beef, people remained speecheless. It was designed by Argentinian Franc Ferdinandez and styled by Nicola Formichetti, and it was declared a top fashion statement in 2010. Let's not pay attention at the idea behind this dress, but one thing is for sure: we can love her or hate her, but we cannot definitely ignore her.
7. Kate Middleton's wedding dress
Going back to 'wedding fashion', we look at princess Diana's daughter-in-law, now the Duchess of Cambridge. Her dress was designed by Sara Burton for Alexander McQueen, and the whole world that day was waiting for the princess to arrive at the wedding ceremony. It is quite similar to the Princess Grace Kelly dress (which you will see soon), but on the other hand, when marrying a royal , you cannot  do many experimental stuff as some rules need to be respected. In any case, bravo Kate Middleton!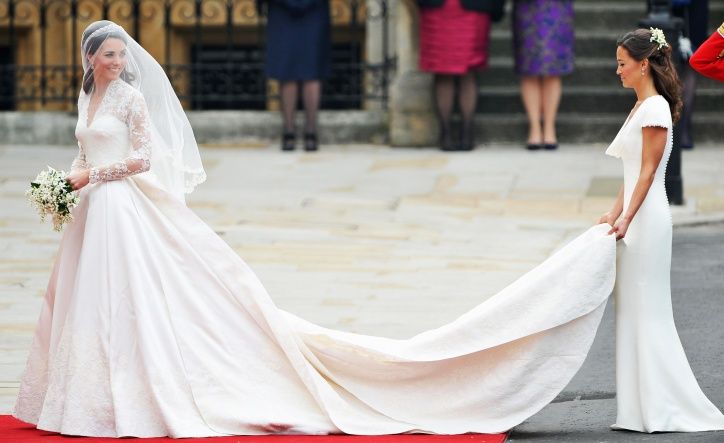 8. Valentino's red dress
Here I won't mention any dress in particular, but rather just to point out Valentino Garavani's red dresses known all around the world. He has become really famous on red carpet with certain chosen celebrities that wear his models, and usually when we see a very elegant, long and sophisticated gown, we can conclude that it is Valentino's piece of art.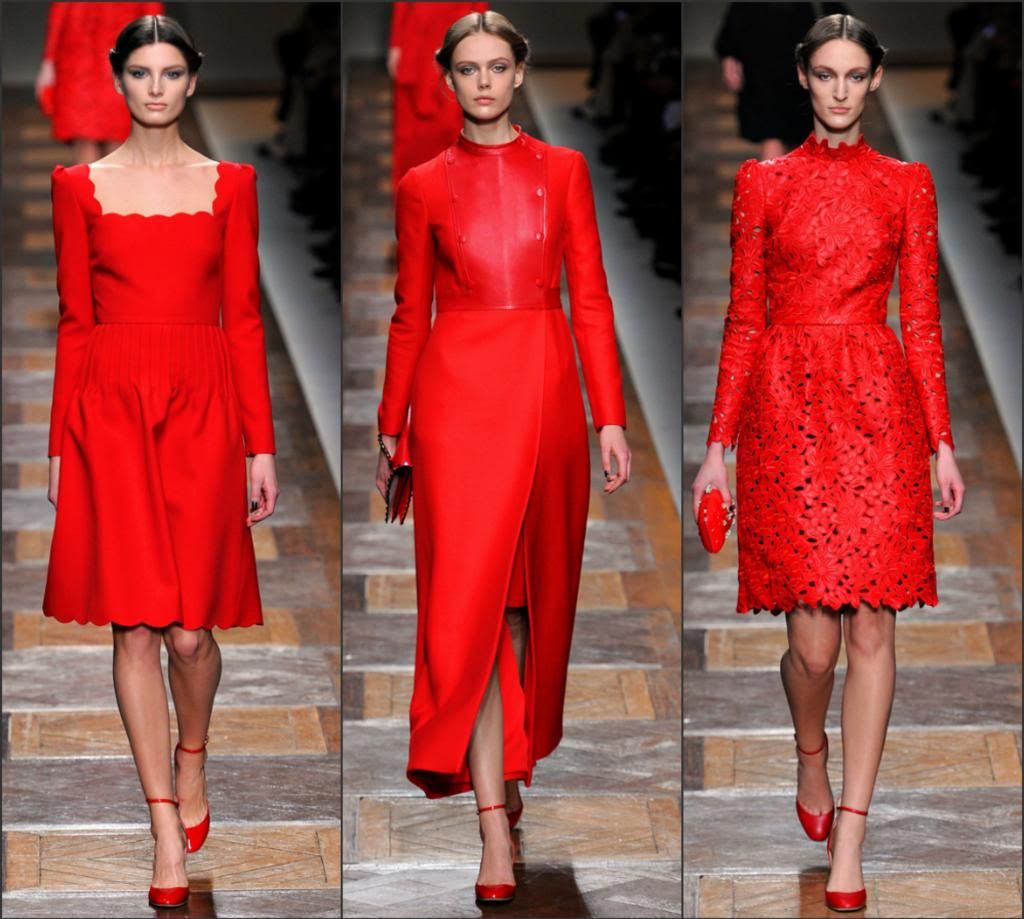 9. Marylin Monroe's white dress
Marylin Monroe will always stay remembered by this scene where she is standing above the subway grating that in the same time is blowing he dress. This picture has been proclaimed as one of the most iconic of 20th century. The dress was designed by William Travilla.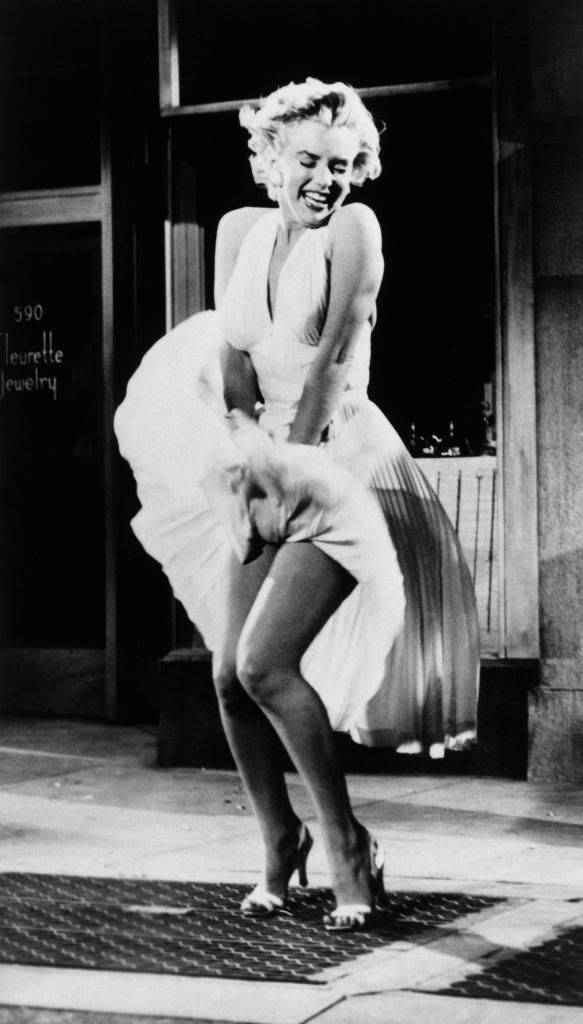 10. Princess Diana's black dress
Going back to Princess Diana, besides her wedding dress she will also stay remembered by this black dress when she attendet the Vanity Fair event in 1994. People called it the revenge dress as it was the first public appearance of Diana after her divorce.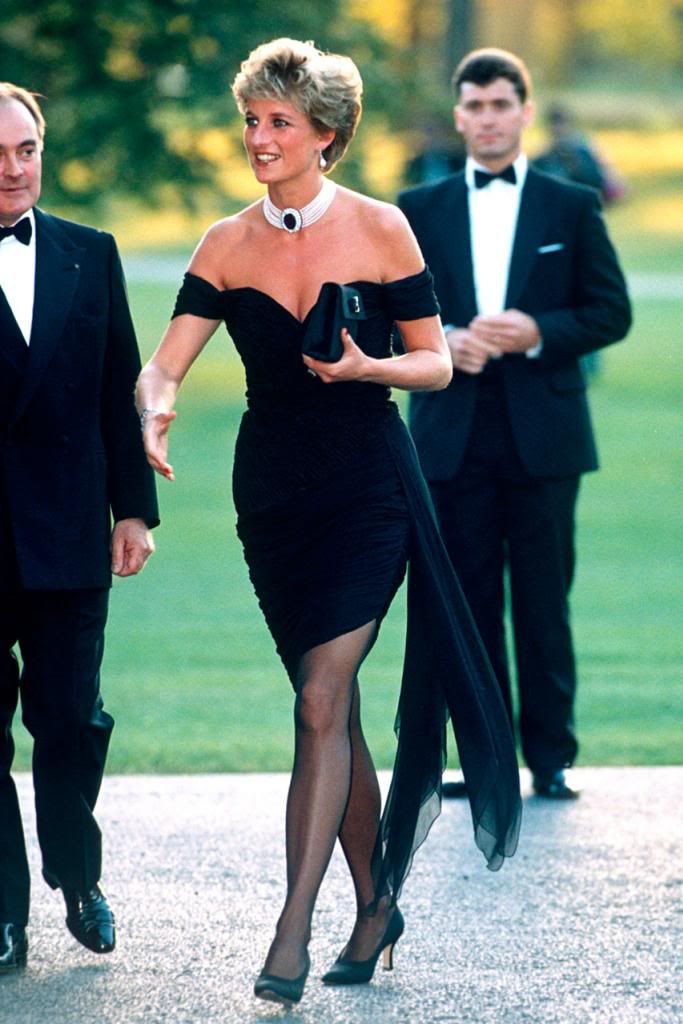 11. Herve Ledger's bandage dress
Whenever we see this tight 'bandage dress', right away we should know that it's the piece of art of Herve Ledger. It has become really popular among young women who want to express their sexuality and sensuality but in the same time stay in the zone of elegance. They are available in many colors, also 'bandage shapes, lengths, etc.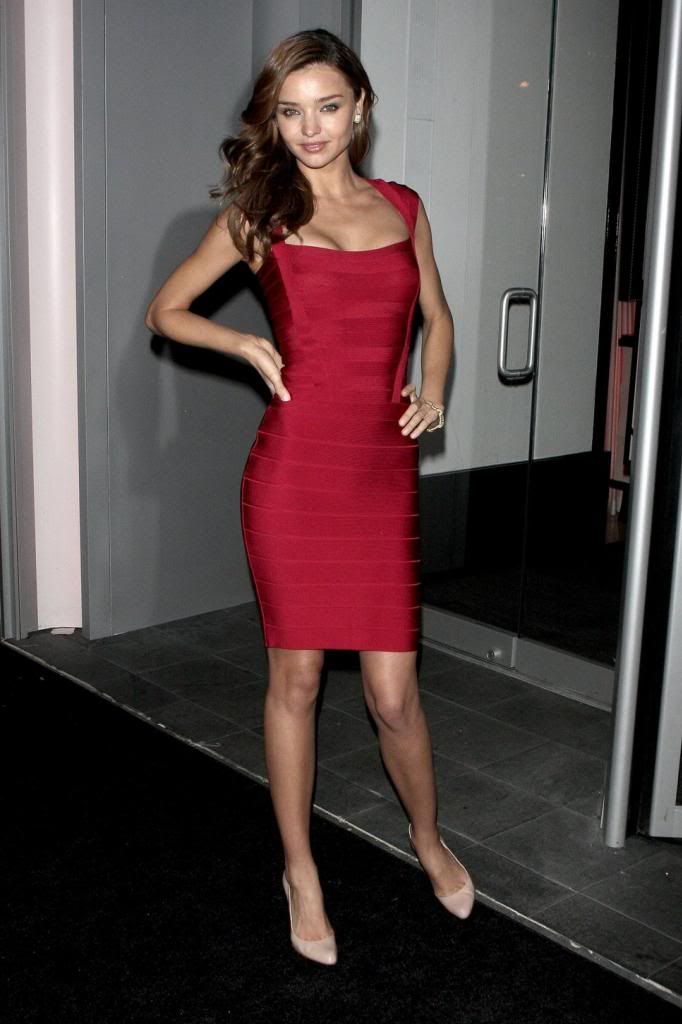 12. Grace Kelly's wedding dress
Seeing this wedding dress, we can recognize the similarity with the Princess Catherine's dress, however, this wedding gown has stayed remembered as one of most elegant and best-remembered of all times. It was designed by Helen Rose of MGM.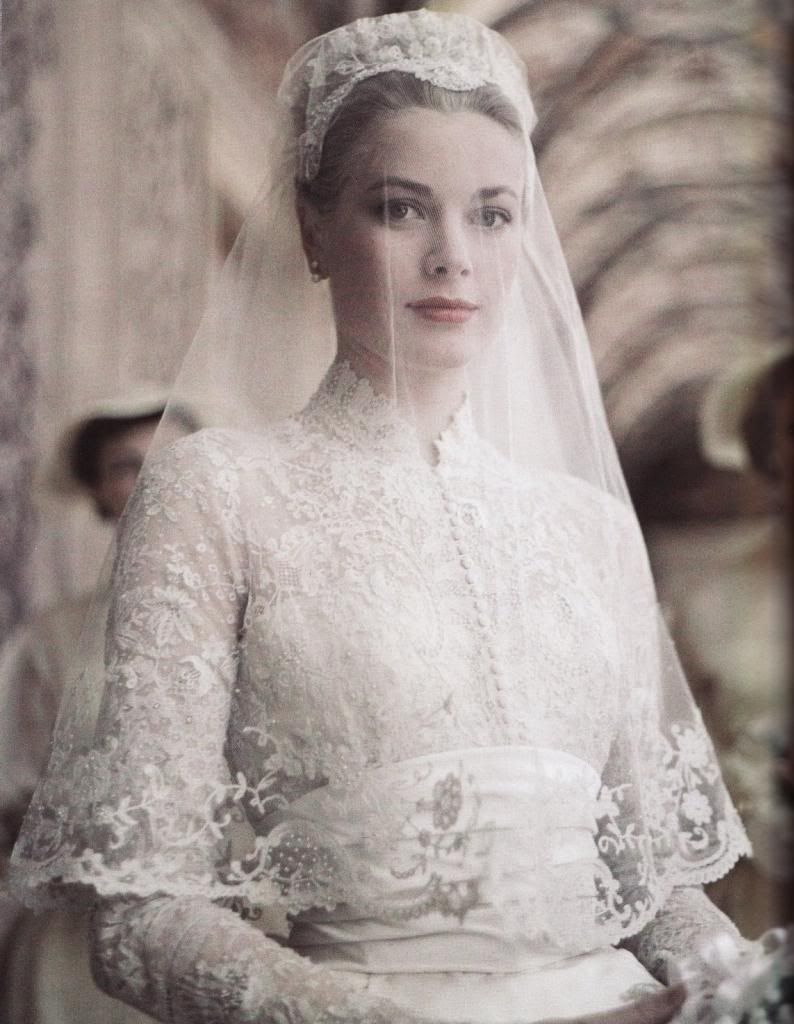 13. Marylin Monroe's pink bow dress
Big bows and great details have been coming back in the new collections of great designers, but if we look back some decades ago, that was already present. The dress worn by Marylin Monroe in movie Gentlemen prefer blondes was a big shock for everyone as it was more eccentric and extravagant than usual, however it remained a great source of inspiration for the future of showbiz, one of the examples is Madonna with her video Material Girl.
14. Chanel's little black dress
I have already mentioned Audrey Hepburn and Hubert de Givenchy little black dress that it is famous all around the worls, however Chanel's little black dress shouldn't be neglected. Mainly, little black dress is an evening or coctail dress and its origins are ascribed to Coco Chanel. It represent the fulfillment of every women's wardrobe, it is an essential and  also a little rule of fashion: every woman should own a little black dress that she should be able to wear according to the situation.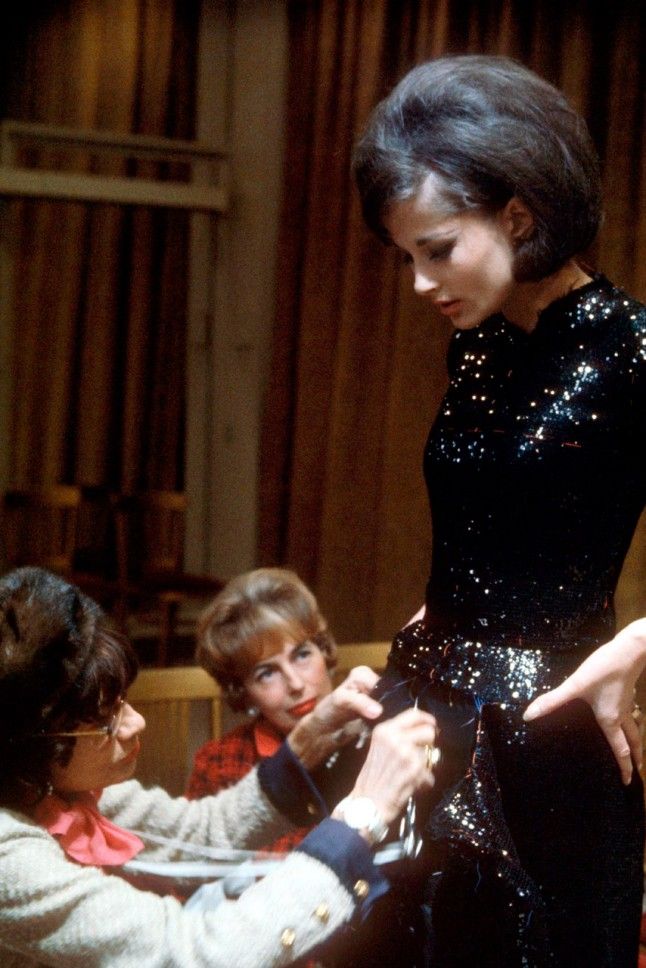 15. Carrie's wedding gown
Last, but not least, we will always remember the amazing Vivienne Westwood wedding gown made especially for Carrie Bradshaw in Sex and the City Movie. Wouldn't we all want a wedding dress like this? I would!!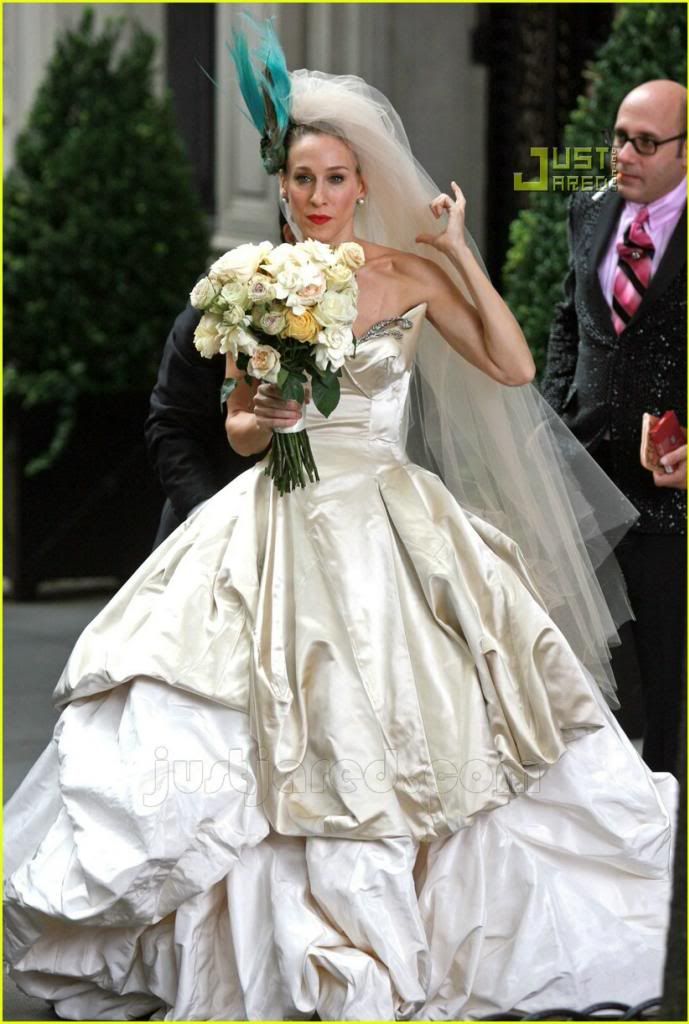 This was a little recap of what we all like to see: dresses that we maybe admire, hate, want to wear, dream of having… in any case it is never bad to see which ones are chosen ones, if nothing, it can at least be an interesting article for a morning coffee.
Have a good Sunday!!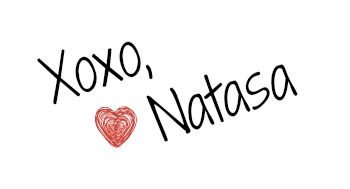 Tags: audrey hepburn, bjork, carrie bradshaw, chanel, Duchess of Cambridge, fashion blogger, givenchy, grace kelly, herve ledger, j.lo, Kate Middleton, lady diana, lady gaga meat dress, little black dress, madonna, marylion monroe, Natasa Blair, sex and the city, sunday, top dresses, vanity fair, versace
Trackback from your site.