After the first day of classes no one can deny and say that we're completely not used anymore to go to lectures. After just one and a half hour I already felt dizzy and tired. However,I must admit-I missed Milan! When I finish my studies here, and who knows, go somewhere else to live and study, it will take me a lot of time to get used to that new place.
Anyways, when I finished all of my obligations today(I left many of them for tomorrow, 'luckily') I went to  amazing Brera for a walk, ice cream, and at the end, a little shopping tour in Marc Jacobs. Actually that was my favorite part of the day, go figure. I bought an amazing bracelet and a T-shirt, you will soon see them on me.
Also, another
article
of mine has been published, read it and let me know your opinion! 🙂 The next one is on its way, it is about Belgrade Fashion Week but you will see it soon!
Enjoy my today's post!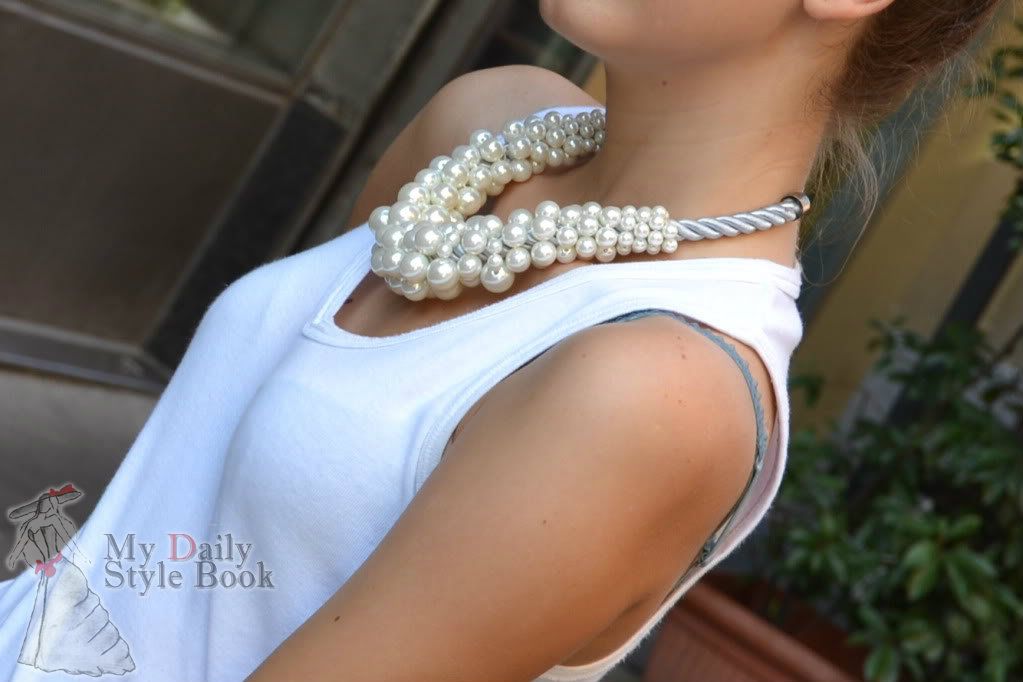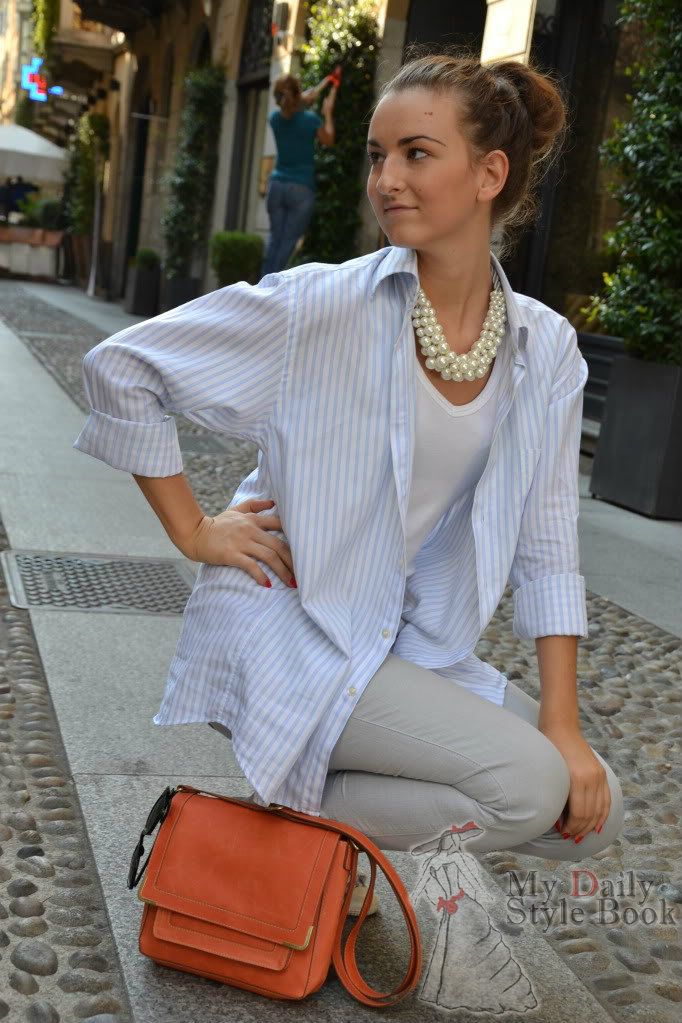 I was wearing:
Zara basic t-shirt
Miss Sixty jeans
My dad's old shirt
Andre sneakers
H&M orange bag
Accessorize pearls
Ray Ban sunglasses
Trackback from your site.