Now it feels like the real winter! February started with a great amount of snow, same amount of exams and not much wish to study. However, another week and it is over!
I would go outside and make a Snowman(which I don't say I won't do), but it will have to wait for a little while. Still, I found some time to go and shoot some photos in this beautiful environment, using the perfect opportunity to wear this red coat that I bought couple of years ago when I was in love with red(I still am, but I prefer red details).
Whoever of you has time, just go outside and enjoy the winter!
Love love!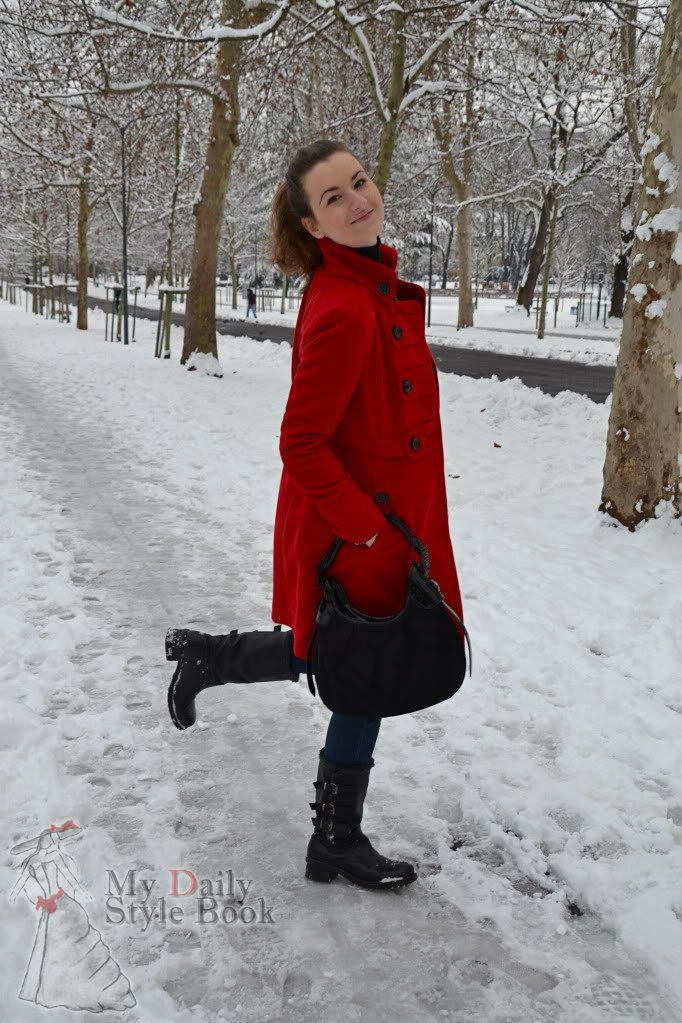 I was wearing:
Mango red coat
H&M sweater
Miss Sixty jeans
Burberry bag
Miss Sixty biker boots
Trackback from your site.